Trailhead Pants - Black
Trailhead Pants - Black Size Guide
All measurements are for the garment and are not body measurements. Trailhead Pants have a stylish ankle-length fit and the inseam may be shorter than you are used to. The Trailhead Pant is unisex sizing and looks great on all genders.
If you're looking for the fit of our original Kickstarter pants, grab the Slim Fits.
How to Measure
Small
Medium 
Large
X-Large
Want to see how these compare to the Slim Fit Trailheads? Click here >
'Damn Near Perfect'
They raised over $400,000 to become Kickstarter's highest funded outdoor pant. Durable, smartly built, and ridiculously comfy, our Trailhead Adventure Pant is revolutionizing the traditional recreation pant.
The Outdoor Pant You Can Wear to the Office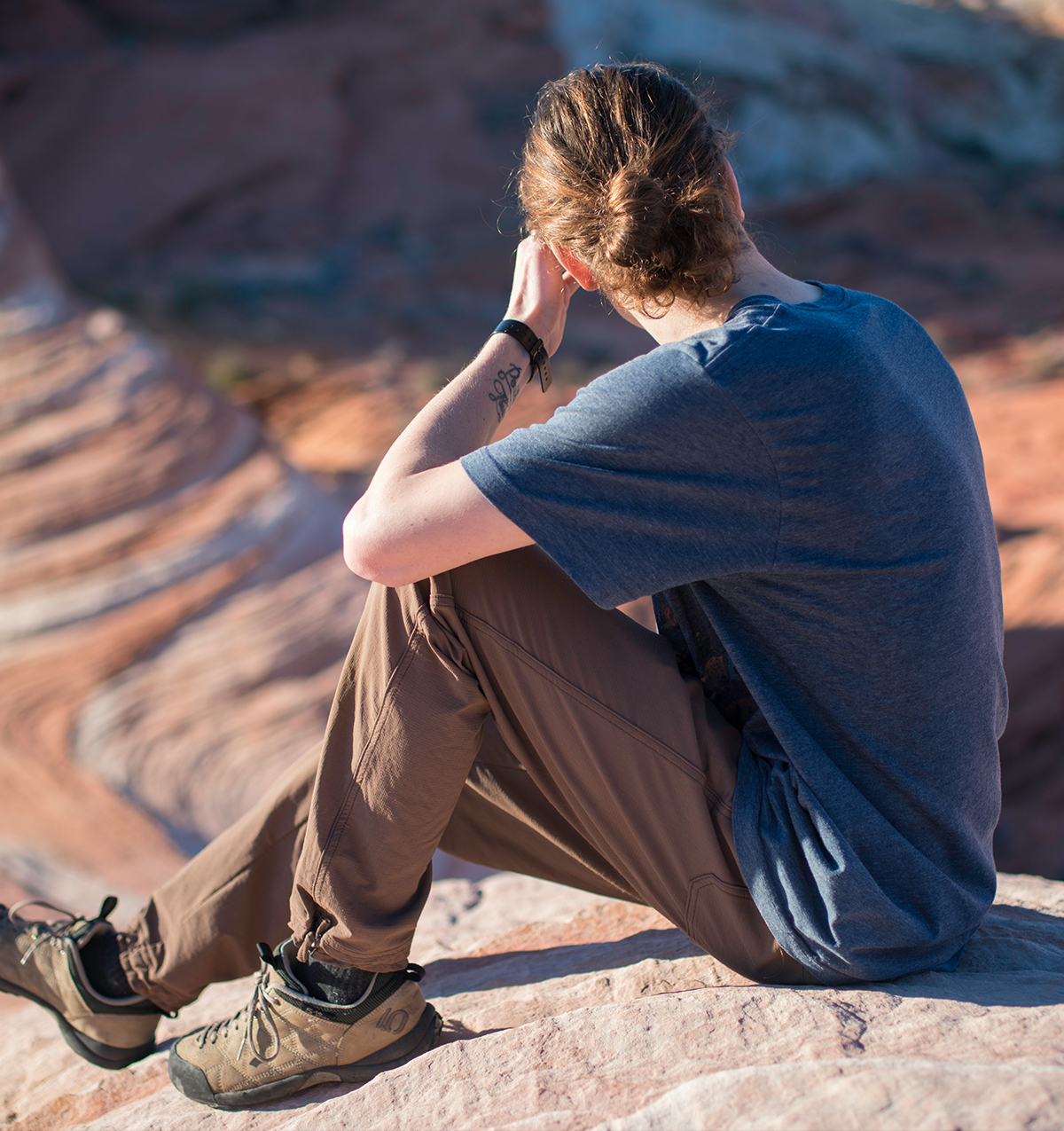 Waterproof & Breathable
Don't let a little water ruin your day. Our eco-friendly DWR finish not only repels water, but makes stains and spills bead right off, while maintaining all-season breathability.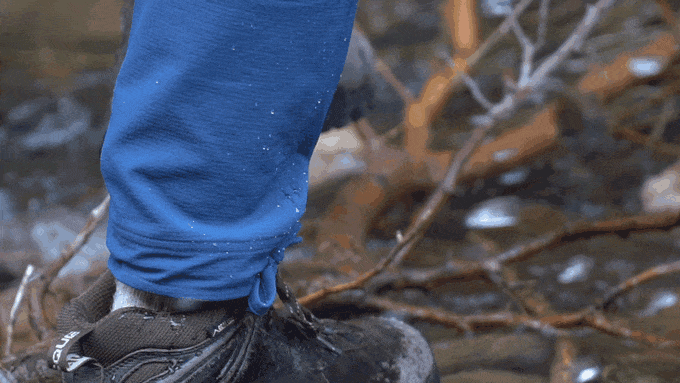 4-way stretch
Revolutionary four-way stretch features 360* of comfort and moves with you.
Anti-microbial
Unique fabric inhibits the growth of bacteria so you can do more and wash less.
Tear-resistant
Constructed from durable ripstop nylon that stops tears before they start.
REVOLUTIONARY MATERIAL MADE FOR ADVENTURE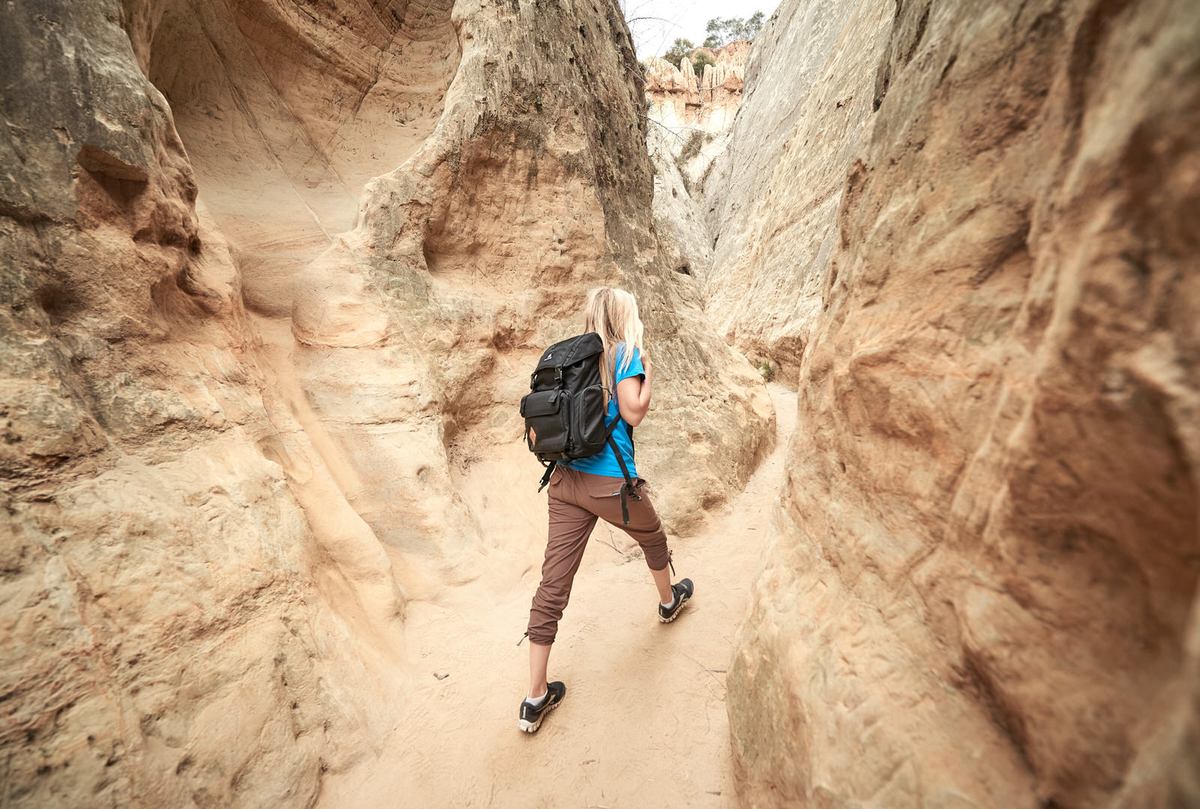 Stuff 'em & Run
Pack 'em down small by stuffing into the front right pocket. Wear them long or use the drawstring ankle ties to cinch them up to capris. No matter where you're headed, the Trailhead Pants are ready.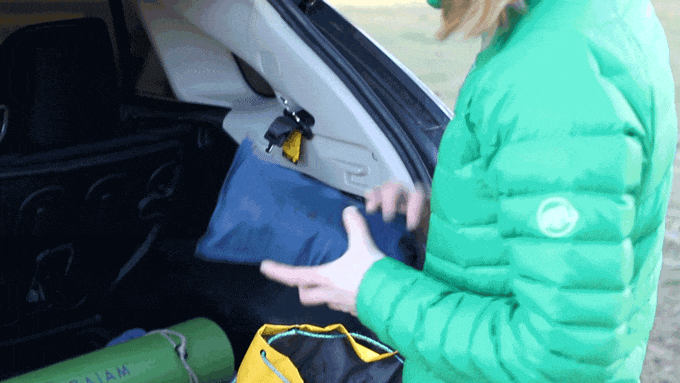 Waterproof and breathable, four-way stretch, antimicrobial, tear-resistant, packs down into front pocket for travel or for use as a small pillow.
bluesign® 88% nylon, 12% spandex with DWR finish. Made from recycled materials.
Machine wash cold with other technical fabrics. To keep the DWR feature lasting long, always hang dry. Do not bleach. Do not iron.
WONDERFUL PANT!! I love the shorts also! I wear a mens XL, they are so comfy! even wore them with smart wool pants underneath for the higher elevation and they still fit like a charm with same comfort and I was extra warm! I also wore them just the other day and fell on snow twice without feeling cold or wet! Well I did feel a slight wetness but also could've been my sweat? Anyway, point being I wasn't cold and wet feeling went away real quick. I am about to purchase two more pairs and maybe another pair of shorts! (I wear the shorts at least 3 times a week to the gym, I need a new color haha)
Amazing pants
I bought these pants for a camping trip in Montana. We went in late June, it happened to be in the 30's and snow for some of the time. I wore these pants for the entirety of the weekend and I could not have been happier. They were comfortable and warm, easy to move in when walking, hiking, setting up the tent, and also comfortable to sleep in. These were the best pants I could have asked for with unexpected snow and cold temps on the first day of summer in the mountains of Montana. I can't wait to get another pair.
Who knew there was a perfect pant?
The pants are some of the most comfortable pants you will ever own. While I am not a climber as most are here, these pants have survived and thrived wet fishing weekends in Alaska, hikes through the river, and coals from the campfire. Comfortable, breathable, ready for all types of weather. These can go without washing for quite a few days after wearing them 24/7.
5'9" female 170lbs curvy through hips (they don't lie)
Size large regular fit; relaxed fit with room through the hips; curious to try large slim fit.
Highly recommend!
Drawstrings drawback not worth passing up these pants.
Absolutely love these pants! The only thing I would change is the length of the drawstrings on the ankles and waist, as they are excessively long, leaving large "rabbit ears" that hang lower than is ideal. The material is lightweight and stretchy and water beads off like advertised.
Love them
I wasn't sure Id be a fan, these are so comfortable and great for bouldering. I will be buying more from coalatree.
Phenomenal!!
Every awesome review is true! These came with me on a rafting trip thru the Grand Canyon and performed perfectly! Traveled to and from in them and busted then out on the chilly nights. Pack away perfectly to fit in a full backpack and served as a pillow as well! They are so comfortable at home that one I put them on after work I also wear then to sleep. More comfortable than my favorite sweatpants. I version without the ties at the bottom would be my only wish. Want sure about the brown when I ordered it but man does it go with everything! Definitely getting another pair in another color and the shorts once my bank account recovers from the trip!
Trailhead pants
Bought these right before a trip to Alaska. Nothing crazy on this trip so didn't get a chance to really test them for durability but traveled in them and wore them several times. Fit is just right for me and very comfortable.
Great for everyday AND outside
I got these pants for rock climbing and mountaineering. But they are so cute I wear them around town too.
They stood up well on my last mountaineering trip. Glaciers, snow fields, rock, cold weather, hot weather, you name it. I even accidentally poked myself with my axe (not recommended lol) and the pants didn't rip. I was amazed. I want another pair in blue for variety ASAP. I also want the shorts!
I am a size 0-2, about 130 pounds and 5'8". The small fit perfectly.