Evolution Joggers: Made from Recycled Coffee Grounds
Evolution Joggers: Made from Recycled Coffee Grounds Size Guide
All measurements are for the garment and are not body measurements. 
MADE FROM RECYCLED COFFEE GROUNDS
We are back with the perfect pair to our Evolution Hoodie; the Evolution Joggers. Like our hoodie, they are made from recycled coffee grounds, use a waterless dye technique, and are so soft, you'll want to live in them. Equipped with hidden zipper pockets, they make travel days carefree and pickpocketing a thing of the past.
made from recycled coffee grounds

UNMATCHED SUSTAINABILITY
Spent coffee grounds are mixed and melted down with recycled plastic bottles to create the fibers for our unique Evolution Joggers. We have also switched over to a waterless dye method, which helps save millions of gallons of water. All of our jogger features aren't chemically added-meaning they won't wash off-resulting in less contaminants in our planets water systems.

Odor-Resistant
Coffee is naturally odor-absorbing and by weaving the grounds into the fibers, odors are trapped as you sweat. The grounds are permanently embedded into the fabric, making its odor resistance a permanent feature.

Packable
Our Joggers pack into their own pockets, making them easy to stash and carry when you need to. They help to make the most out of your adventures by keeping your wardrobe light and versatile.

Quick Dry
The Evolution Joggers are designed to be worn on-the-go. The material is constructed with microscopic pores which increases its surface area. This means moisture is spread throughout the pants, accelerating the drying process is accelerated!
OVER A DOZEN FEATURES FOR TRAVEL & EVERYDAY WEAR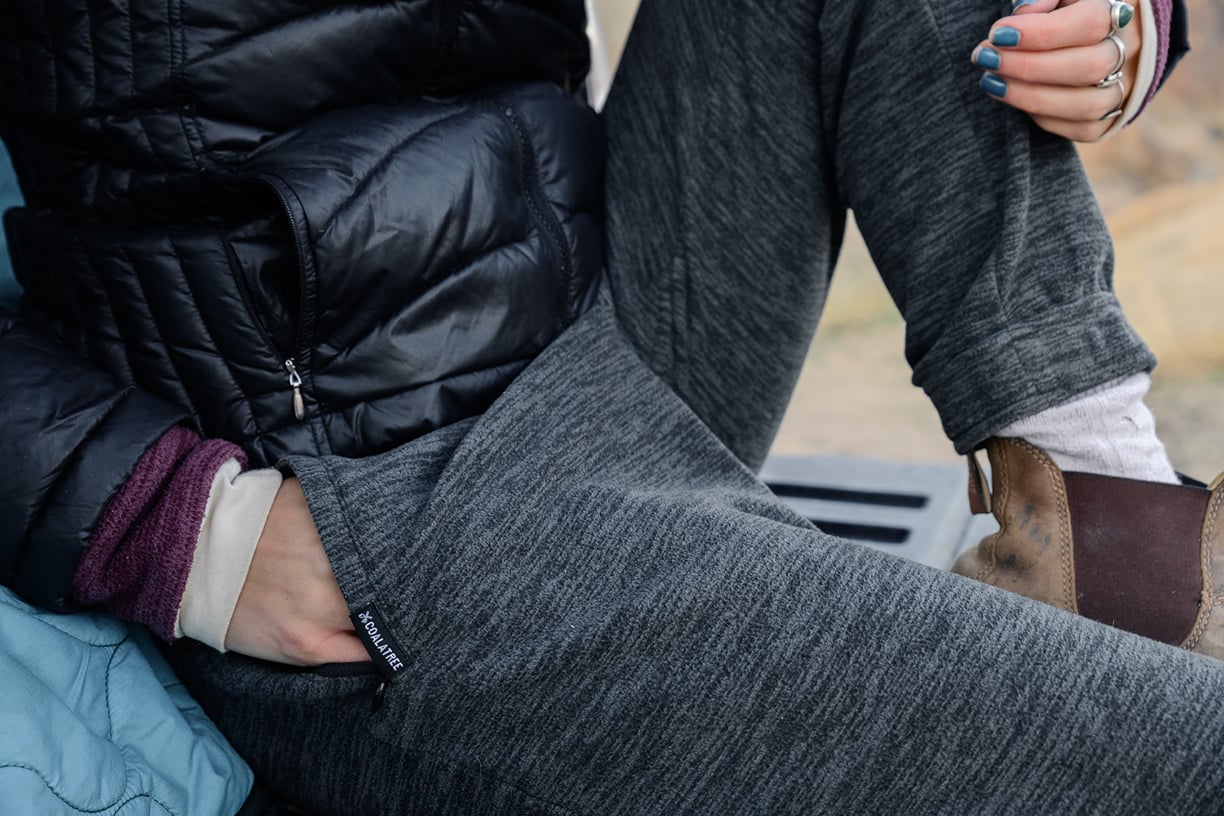 KEEP YOUR VALUABLES SAFE, ANYWHERE
The Evolution Joggers have secure zippered pockets so you can safely stash your valuables. No matter where in the world your travels take you, pick-pocketers don't stand a chance at getting your phone, wallet, or other valuables. Keep your mind at ease so you can relax and explore!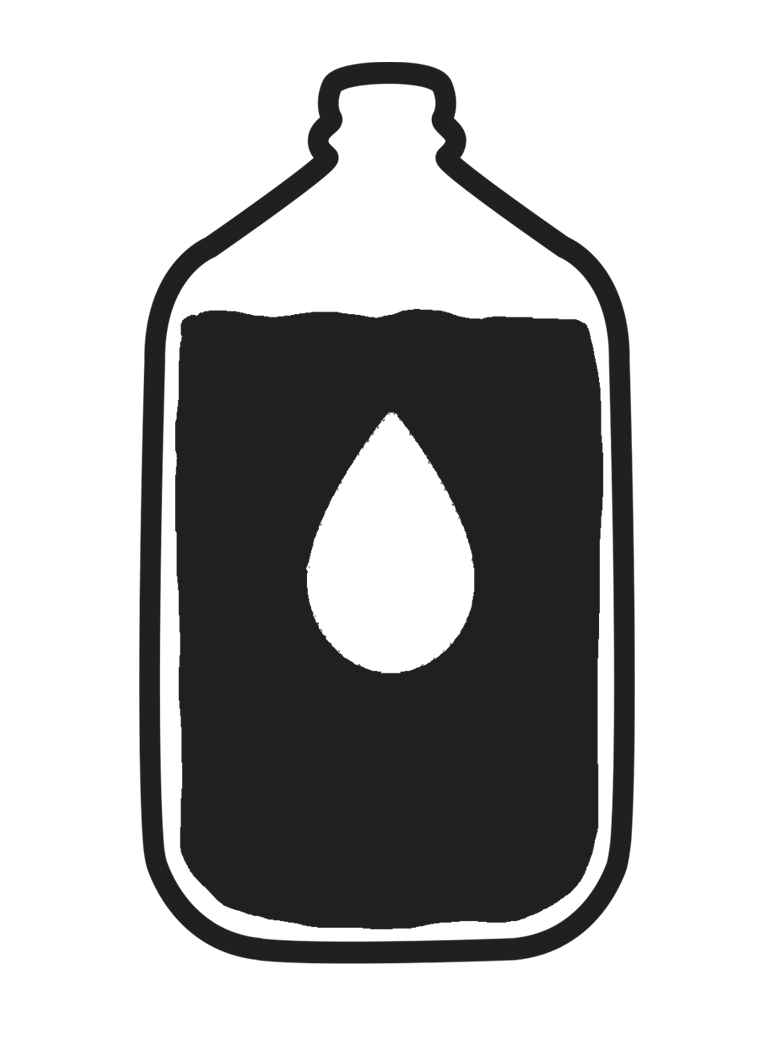 Introducing: Waterless Dye
Our joggers use a waterless dye technique saving 20 gallons of waste water per pound of textile. We use recycled CO2, saving tons of gas from polluting the atmosphere.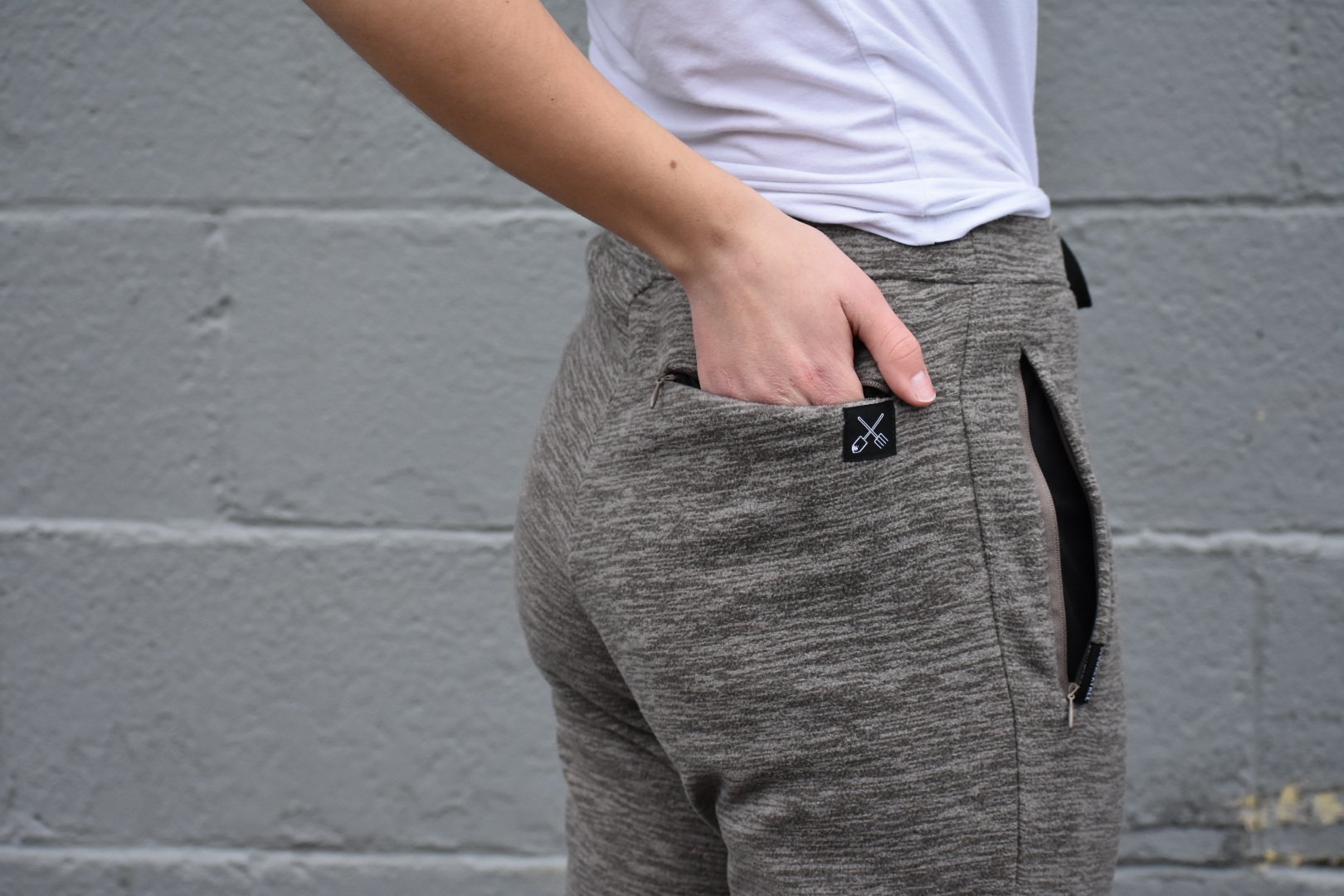 Fair Wear® approved bluesign® 60% polyester, 40% recycled S-Cafe polyester. Each jogger contains 3 cups recycled coffee grounds and 10 recycled plastic bottles.
Machine wash warm, tumble dry low. Do not iron. Do not dry clean.
Evolution Hoodie love ❤️
I couldn't wait until my size became available so I could buy my 2nd Evolution hoodie. This is absolutely the best hoodie I have ever had! Packable, water resistant, warm, perfect! Hoping we, my hoodie and me, get to do our 2021 Alaska trip🤞🏻. Will probably be back for one each year as long as they're available.
Even better than excepted
I love everything about this hoodie - the style, the fit, the feel, and the material! Much softer than I expected (like fleece) and the kangaroo pocket is just awesome. Super functional without being bulky.
Awesome hoodie
Wow , this is the softest hoodie I ever put on. I also got the Free hammock with it. I'm thinking of getting another color Hoodia.
Thank you Great Priducts !!
Awesome Hoodie
This hoodie is fashionable and functional. Incredibly soft and warm. Looks and fits great. I will be purchasing more colors.
Joggers
These are my favorite joggers. I have been working from home, so I just slip these on for the day. I have bought 2 pairs so far and plan on getting all the colors.
Oh so soft!
I love Coalatree. I have the evolution hoodie, the trailhead pants, the Switchback shirt, and the evolution joggers now. Found them through kickstarters. I love the earth and eco friendly business they are forming. You need to pay for quality. And Earth friendly and eco friendly sometimes costs more, even though materials are recycled. That said, these and most of their products are reasonably priced, perhaps as the high end of my personal comfort level. As to the evolution joggers.
Pros:
- great, awesome colors options. (I like the green)
- supper support soft
- great waist with elastic and ties
- interior key pocket
- two deep, zippers side pockets. Zippered, thats awesome.
- zipper rear pocket
- very sturdy/durable cuffs at the bottom of pants
- packable
Cons:
- the soft, fleece-like feel is probably a magnet for animals hair/fur (dont know for sure, I've avoided our dog)
- Fit. not quite slim fit, not quite regular fit, but closer regular fit than relaxed fit. Size up for a something approaching relaxed fit.
More on the fit: I'm a trail runner, perhaps my thighs are larger than average? I found the length and waist fit me very well. the room in the thigh is a bit snug. I probably would have sized up. Sure they stretch, but I would prefer a stretch in the material during movement, not while stationary. Still these are CRAZY comfy. Great lounge around the house, cabin, hammock pants.
These evolution joggers go great with the Switchback shirt I'm actually wearing right now. Great pants for lounging in home or relaxed outside use. Its winter, but cant wait to hammock with these bad boys.
I would certainly buy them again. No kids sizes, else I'd order some for my kids. I would recommend these and all Coalatree items to others. Thanks for offering great pants.
I love coffee, and now I can wear coffee as well. Sweet!
Super cozy but not what I expected
These joggers are super cozy. I was expecting a different material feel but I'm not disappointed by it. It's more like a fleece texture. They are fluffy and cozy and a lovely pair of lounging or everyday joggers.
Great joggers
Based on the hoodie, I knew what to expect- fantastic material & great quality.
Only issue is sizing. I'm 6'2", average build & normally wear large, but the XL I ordered for a relax fit are actually a standard fit.
So, if I'm doubt, go up a size. Hoodies are more a true fit.