The Puffy Kachula Adventure Blanket
How To
The Puffy Kachula takes the best of our Kachula Adventure Blanket and a good old-fashioned puffy jacket. A blanket, pillow, cold weather poncho, sleep sack, and more, it's the most snuggle-soft and versatile puffy blanket out there
THE WORLD'S MOST FUNCTIONAL PUFFY BLANKET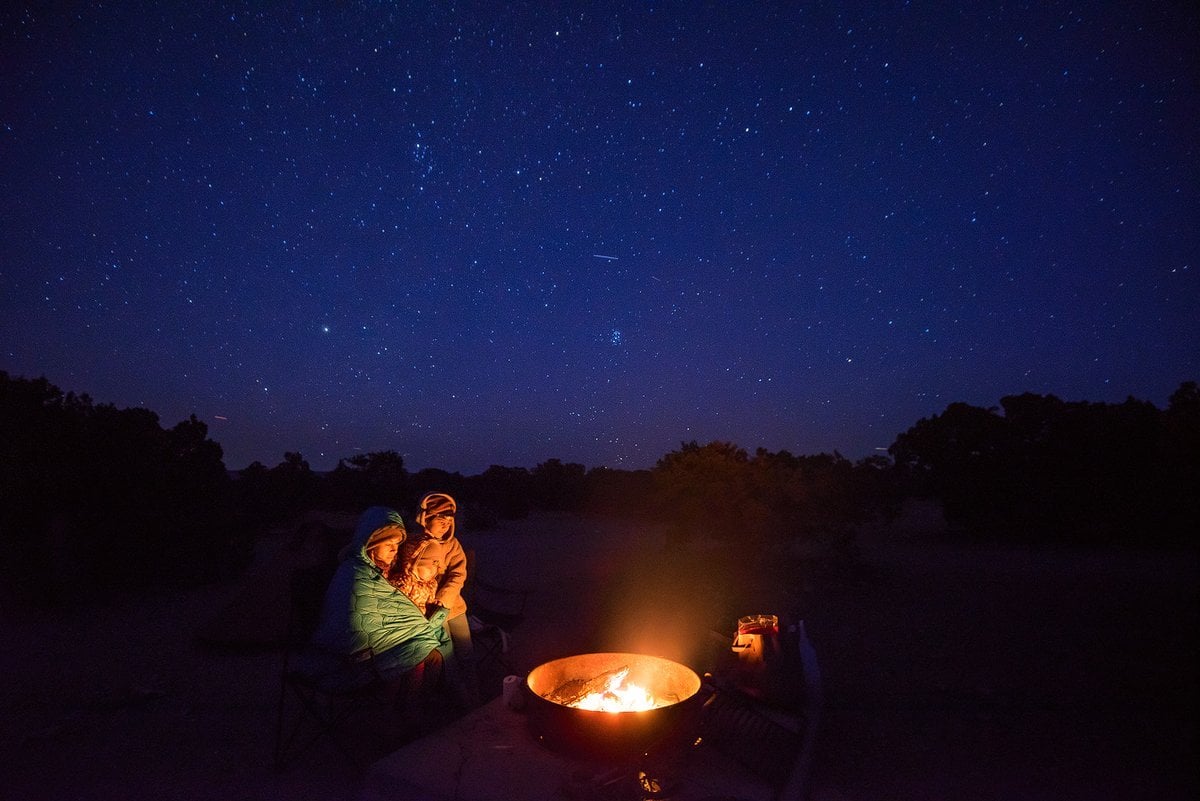 THE MULTI-TOOL OF BLANKETS
Whether you cozy up around the fire or gaze up at the stars, the Puffy Kachula is a warm and snuggle-soft addition to your arsenal. Another packable, multi-use, eco-friendly product that's ready to adventure with you!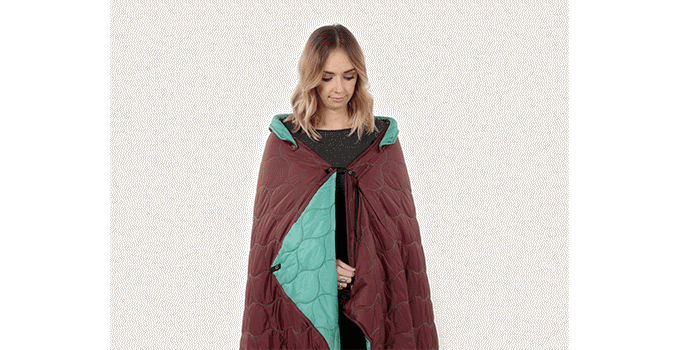 WATER- AND SPILL-RESISTANT
Stay drier longer thanks to a vapor-coated Durable Water Repellent finish. Water and other liquids bead right off.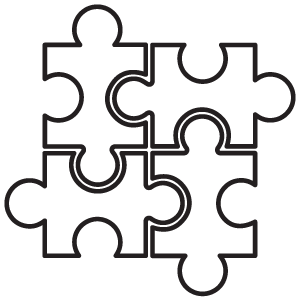 INTEGRATED MODULAR SYSTEM
Use the reinforced snaps to easily connect multiple blankets together or convert to a light sleeping bag. The Kachula adapts to any situation in a snap.

THREE-SEASON COMFORT
Stuff it into the stash pocket for an easy throw pillow for hammocks, airplanes, and more. Durable zippers and a carabiner loop make it easy to use.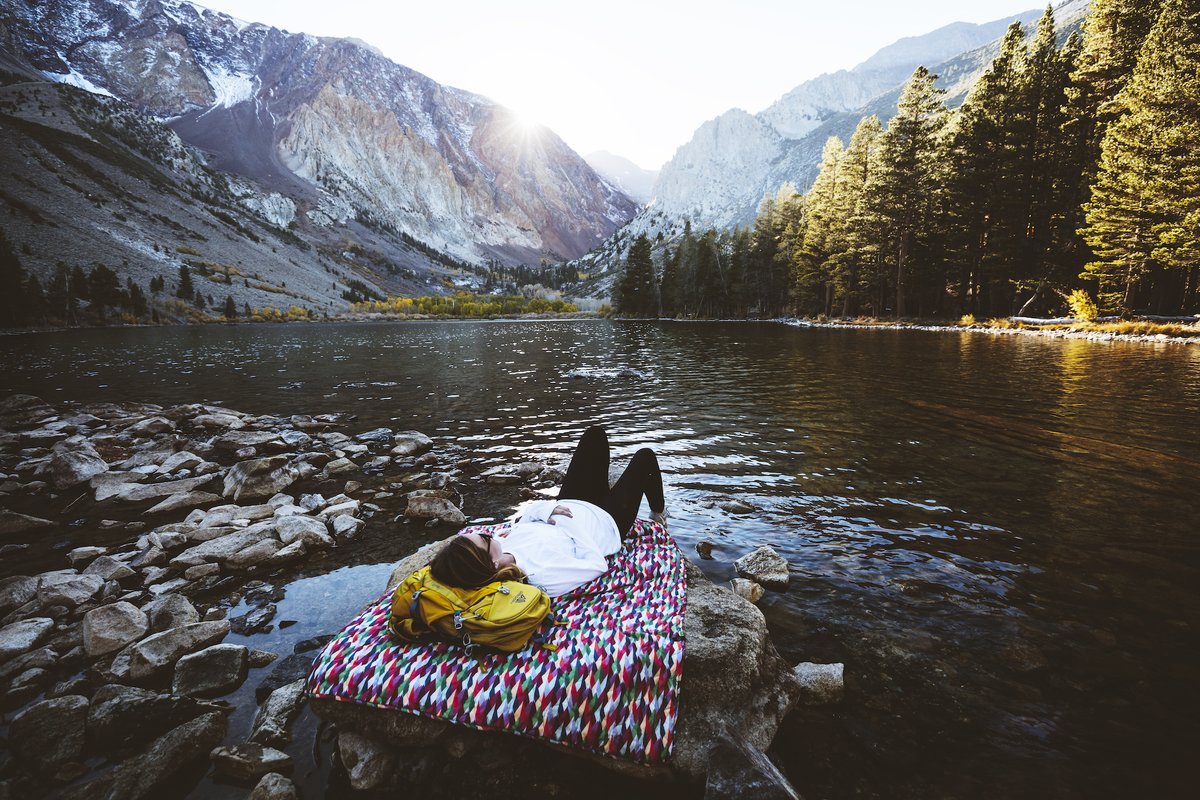 STASH IT, STUFF IT, USE IT ANYWHERE
Use it as a blanket, travel pillow pillow, light sleeping bag, or even an emergency poncho. With the ability to snap multiple blankets together, the Puffy Kachula seamlessly integrates with our original Kachula for all-season comfort.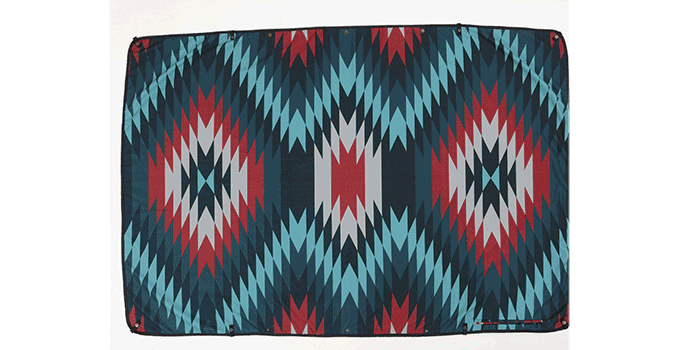 Cozy Blanket for the Outdoors
Outer: Recycled ripstop nylon with DWR coating; inner: 100% ComforMax® insulation. 
Measures 48" x 71" flat. Weight: 1 lb 9 oz
Spot clean recommended. When necessary, wash in a front-loading machine with gentle detergent, hang dry.
Read More..

Get your own Kachula hooded blanket from Coalatree Eco Minded Goods

Hooded blanket for travel
Hooded blanket for outdoors
Blanket with hood waterproof

Customers are raving about the new puffy Kachula hooded blanket by Coalatree Eco Minded Goods. This multi-use blanket with hood is durable, stylish, and sustainably made using recycled materials. The Kachula hooded blanket features a water and rip resistant material perfect for all season comfort and convenience. The Kachula outdoor hooded blanket is a must have when in need of an emergency poncho and packs into itself to be used as a pillow. Our signature hooded blanket also comes with zipper pockets to stash away your phone, keys, wallet, book, or other essential items for safe keeping while lounging in your favorite spot. Reinforced snaps along this blanket with hood are perfect for connecting multiple blankets together for a sleeping bag or just more space for you and your friends to sit and enjoy the views. When you buy hooded blanket from Coalatree you are helping to support sustainable businesses and manufactures. The outer layer of our Kachula hooded blanket is made of 100% bluesign certified ripstop nylon with a durable water resistant coating and the inner layer is made of 100% ComforMax insulation, all made from recycled materials! We wanted our outdoor hooded blanket to honor the outdoors it was made for, so we work to make our environmental footprint as small as possible in all areas of production. You can feel good about being a conscientious consumer when snuggled up outdoors in Coalatree's puffy Kachula blanket with hood.

The Kachula Blanket with hood from Coalatree Eco Minded Goods is the perfect travel companion for the adventurer on the go and in the know

Shop hooded blanket
Buy multi-use hooded blanket
Sustainable outdoor hooded blanket

Coalatree has made the swiss army knife of blankets! The puffy Kachula hooded blanket is the multi-use tool every outdoor enthusiast needs in their pack or backseat. The Kachula blanket with hood is lightweight, durable, water-resistant, insulated, and features zipper pockets to store items and to pack into itself making the perfect travel pillow. Not only is this outdoor hooded blanket the best poncho for chilly nights around the campfire, this hooded blanket also features rugged snaps along the edge so you can attach multiple Kachula hooded blankets together to make a sleeping bag! This blanket with hood offers huge value at a reasonable price and is sustainably made to ensure we are being proactive in protecting the environment we love exploring. The Kachula hooded blanket comes in puffy and original and we offer many different awesome colors and patterns so you're sure to find one that suits your aesthetics and needs.
I love this thing!!
I'm so glad I found this blanket. I travel in a travel van and remote camp....this blanket is perfect in my van either on my bed or wrapped around me when I'm sitting at a camp fire or in the fog with the hood over my head. Such a wise design and concept. I love mine...love the colors too!
Cat approved!
I bought both versions of this blanket for camping. I haven't been able to go camping yet since purchase. The original blanket was great at the beach with my one cat. No sand or cat hair or anything stuck to it at all. The puffy blanket, well… I tossed in on the couch today and found my cats both curled up on it and purring and asleep. They DO NOT snuggle but they were forced to so they could both be on the blanket. That's all the info I need to give this blanket a 5 star review!
Totally worth it
I love this blanket! It's gonna with me on multiple flights and just clips onto my carryon. The hood is so cozy! When I'm not using it I keep it in the back hatch of my Subaru so it's always within reach. The snaps are confusing and I have to watch the video every dang time to figure it out tho. ((Operator error))
Love it
I am giving them to all my friends over the holidays.
Super nice blanket
This is exactly the type of outdoor blanket that I was looking for! It's warm, it packs down just right, and it has a hood! I love the fact that the blanket has the pockets for the pillow and the snaps for extra blankets. Also thrilled at the versatility of the blanket for both indoor and outdoor use! The only issue is that I need another one for the wife!
Great Blanket and Poncho
Great company and return policy as well.
Just what I wanted
I keep this in my car. Perfect for colder days at the beach. Snapped it around one son while the other was still in the water. It was great between turns wake boarding too. Wrapped up the cold and wet kid while the other had a turn. The blanket doesn't really get wet and packs back into its pocket. My kids even bring it in the house to use on the couch.