how to
The Puffy Kachula takes the best of our Kachula Adventure Blanket and a good old-fashioned puffy jacket. A blanket, pillow, cold weather poncho, sleep sack, and more, it's the most snuggle-soft and versatile puffy blanket out there.
THE WORLD'S MOST FUNCTIONAL PUFFY BLANKET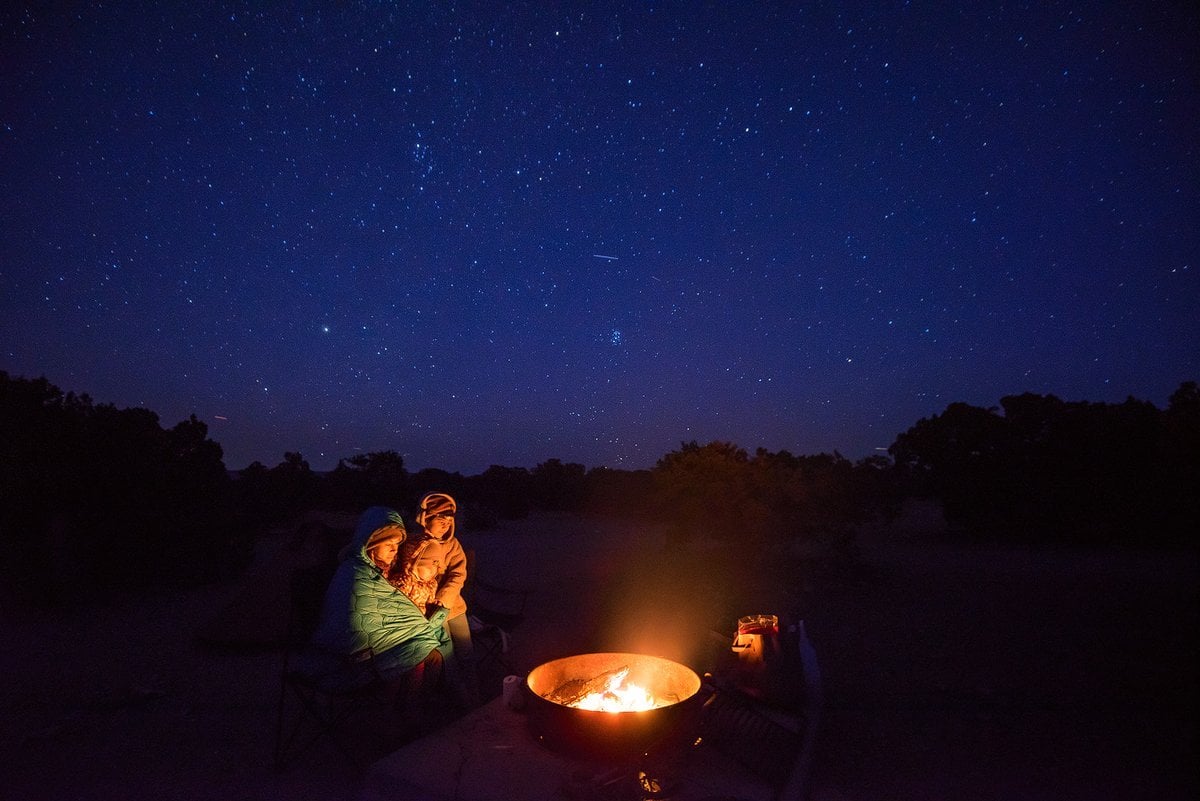 THE MULTI-TOOL OF BLANKETS
Whether you cozy up around the fire or gaze up at the stars, the Puffy Kachula is a warm and snuggle-soft addition to your arsenal. Another packable, multi-use, eco-friendly product that's ready to adventure with you!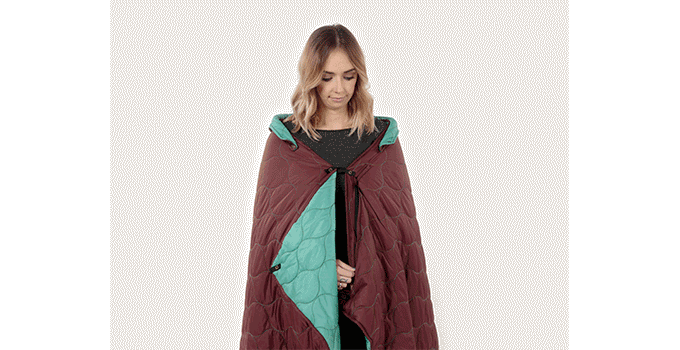 WATER- AND SPILL-RESISTANT
Stay drier longer thanks to a vapor-coated Durable Water Repellent finish. Water and other liquids bead right off.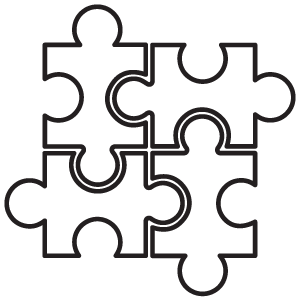 INTEGRATED MODULAR SYSTEM
Use the reinforced snaps to easily connect multiple blankets together or convert to a light sleeping bag. The Kachula adapts to any situation in a snap.

THREE-SEASON COMFORT
Stuff it into the stash pocket for an easy throw pillow for hammocks, airplanes, and more. Durable zippers and a carabiner loop make it easy to use.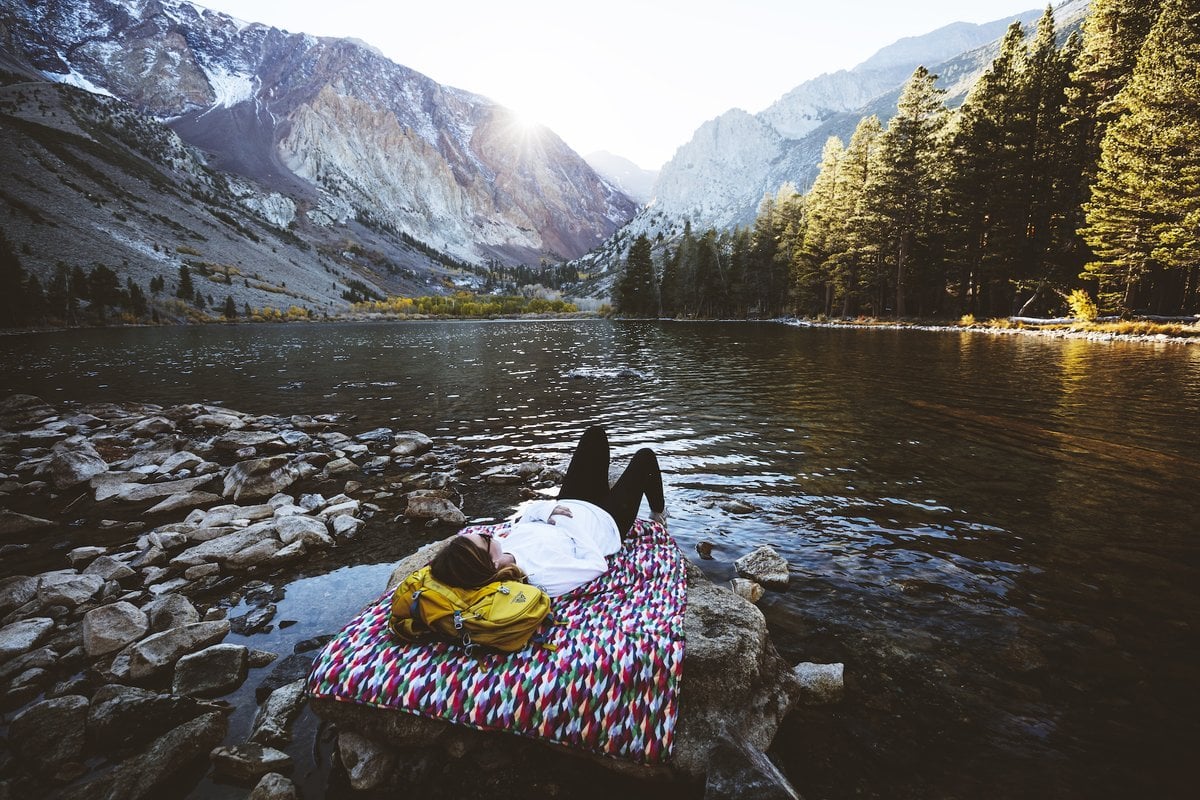 STASH IT, STUFF IT, USE IT ANYWHERE
Use it as a blanket, travel pillow pillow, light sleeping bag, or even an emergency poncho. With the ability to snap multiple blankets together, the Puffy Kachula seamlessly integrates with our original Kachula for all-season comfort.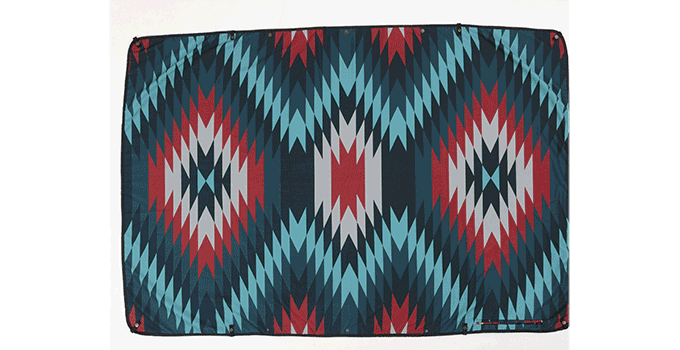 materials

Outer: Recycled ripstop nylon with DWR coating; Inner: 100% ComforMax® insulation

SIZE & WEIGHT

Measures 48" x 71" flat; Weight: 1 lb 9 oz

care

Spot clean recommended. When necessary, wash in a front-loading machine with gentle detergent, hang dry.
Versatile and Convenient!
i love that it can be used as an extra blanket, a pillow, or even a "jacket" with a hood by the fire. and the material is perfect for bringing outside! not prone to getting dirty or covered in grass and twigs!
Highly Recommend!
I've had the original Kachula blanket for several years, using it for a pillow at camp half the time and a blanket around the campfire the other half of the time. I finally bit the bullet and bought the puffy one thinking it could only be better, and boy was I right! It's super light, fluffy enough and very comfortable. It's a nice size for one person in blanket form, don't expect it to cover both you and your sleeping partner. I wouldn't hesitate to buy this gem again!
Fantastic Puffy Lawn Blanket
Great size for my little family to sit on and watch all the sports games. Love it.
A nummy little creation
I've curled up with this thing to play video games and it makes me feel as if I were being hugged by a thousand butterflies. As a pillow it surpasses all other camp pillows, and when I lay my head on it I can remember things long forgotten.
Awesome blanket
Great little blanket, well thought out! Thank you!
LOVE THIS BLANKET
So pleased with the blanket that I purchased as a Christmas gift for my son that I needed to get a second for my daughter-in-law for camping and all other other outdoor activities they do.
Finally Put Through It's Paces
I've owned two of the Puffy Kachula blanket for about two years and finally got a chance to use one in the snow. It is awesome :). While in Tahoe one night I had a few drinks and decided to head down to the lake. I brought my Kachula blanket with me and it didn't just keep me warm, it kept me dry. I sat there with only the blanket between my butt and the snow, and I felt absolutely comfortable.
I use the blanket often and it holds up. Over the time I've had it, I've used it every way advertised and it does not disappoint. Hell even my dog loves the thing! If Coalatree ever makes a version that uses the same material as their hoodie and sweats, I'm buying it immediately! I own multiple Coalatree goods and will surely buy more in the future :)
Love mine so much
Reordered this after losing mine (left behind at a picnic and hoping someone is loving it up as much as I did). Lightweight and weirdly warmer than expected!