Trailhead Pants
Trailhead Pants Size Guide
Our Trailhead Pants come in two styles, Regular fit and Slim fit. All Measurements are for the garment and are not body measurements. Trailhead Pants have a stylish ankle-length fit and the inseam may be shorter than you are used to. The Trailhead pants are unisex and look great on all genders. 
THE OUTDOOR PANT YOU CAN WEAR TO THE OFFICE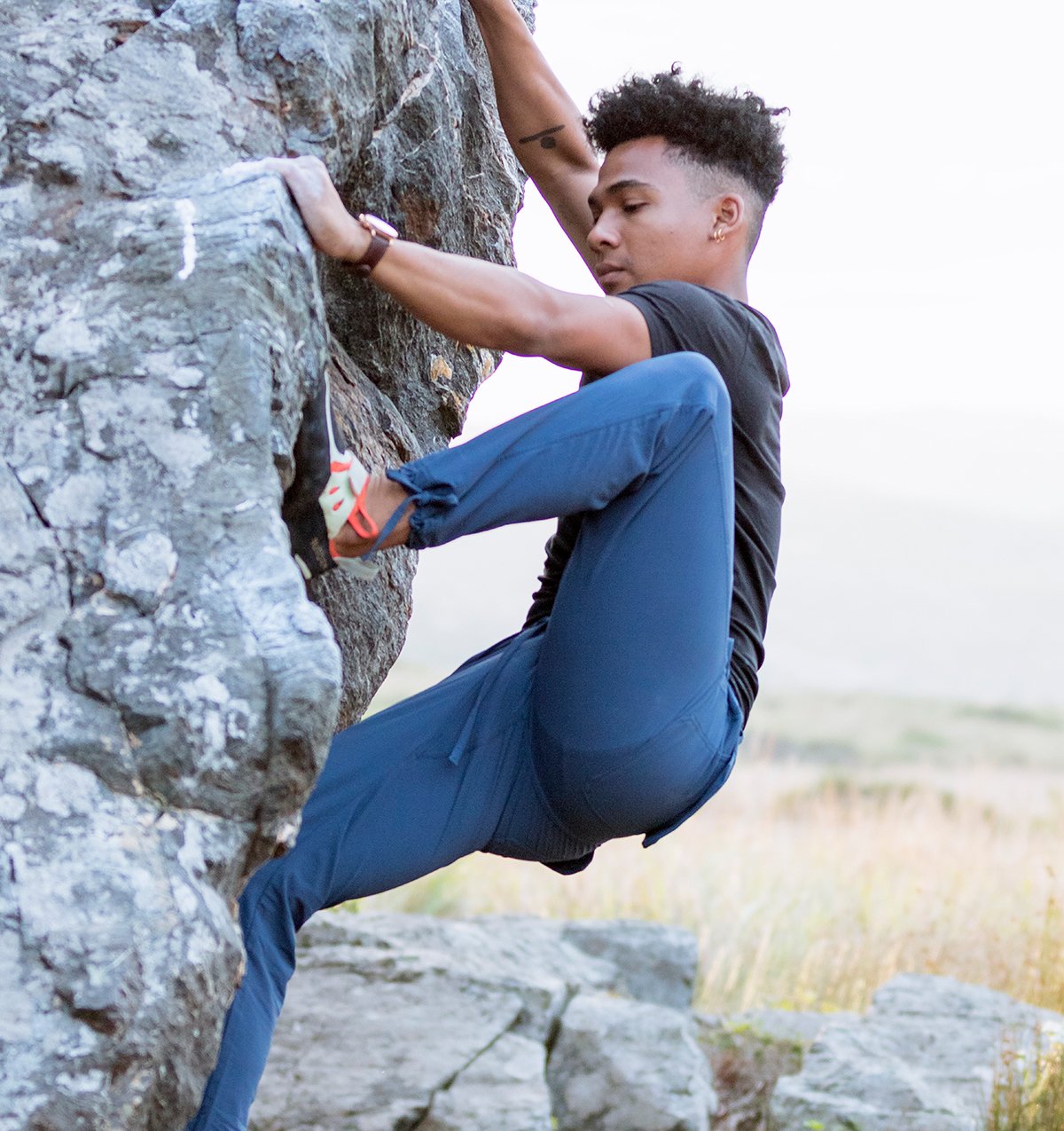 WATERPROOF & BREATHEABLE
Don't let a little water ruin your day. Our eco-friendly DWR finish not only repels water, but makes stains and spills bead right off, while maintaining all-season breathability.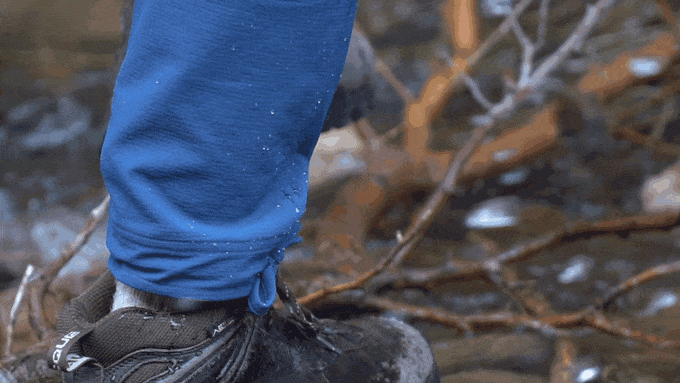 4-WAY STRETCH
Revolutionary four-way stretch features 360* of comfort and moves with you.

ANTI-MICROBIAL
Unique fabric inhibits the growth of bacteria so you can do more and wash less. This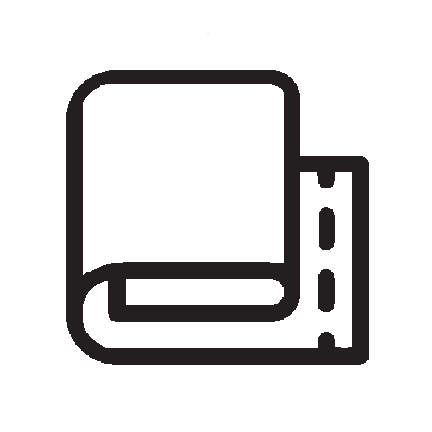 TEAR-RESISTANT
Constructed from durable ripstop nylon that stops tears before they start.
REVOLUTIONARY MATERIAL MADE FOR ADVENTURE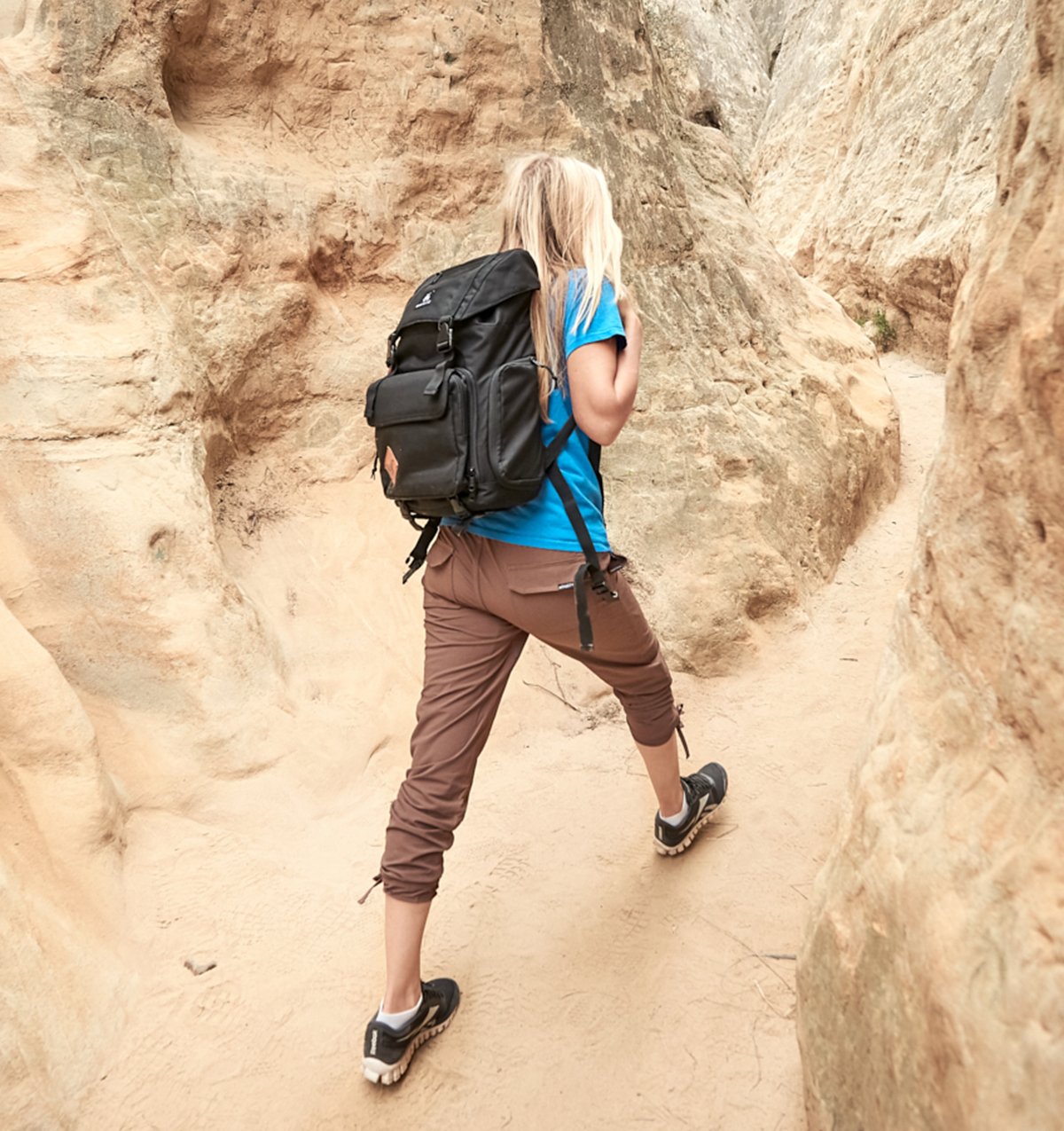 STUFF 'EM & RUN
Pack 'em down small by stuffing into the front right pocket. Wear them long or use the drawstring ankle ties to cinch them up to capris. No matter where you're headed, the Trailhead Pants are ready.
Eco Friendly Hiking Pants 
Waterproof and breathable, four-way stretch, antimicrobial, tear-resistant, packs down into front pocket for travel or for use as a small pillow.
Fair Wear® bluesign® 88% nylon, 12% spandex with DWR finish. Made from recycled materials.
Machine wash inside out, on cold, with other technical fabrics. To keep the DWR feature lasting long, always hang dry. Do not bleach. Do not iron.
I wear them everywhere!
Went on my first hike with them today! I've had them for about two weeks, and have already worn them five times. They are so comfortable, so flexible, and water just rolls right off! Cool party trick: just pour out your water bottle on them and watch your friends' jaws drop in amazement
For reference, I am 5'5" 145 lbs, and ya girl has some thighs! I got a small regular and they fit great, not too tight - a little long, but the ties solve that issue. No complaints here!
5 Pairs isnt enough
After buying my first pair 2 years ago, I officially retired jeans from my wardrobe. Only pants I wear. I currently own black, brown, sand, gray, and green (RIP to the blue pair-sledding accident). Perfect for all seasons and activities.
Nice product!
I haven't had my trailhead pants long, but I've already worn them out and about more than on the trail. In fact I'm going on a road trip this week & am taking them along as my flexible comfortable driving pants as well as my going out to dinner pants! They don't wrinkle, so are great for travel.
Love'em
Bought pats for my son. He loves 'em; they are his second pair. Now, I plan to copy my son and buy a pair for myself.
Pants
Just wore these pants hunting for a week straight. AmaIng ! Comfortable, feel fairly sturdy
Perfect all-season for pant for outdoor workers
I now own four pairs of these pants. They are extremely durable, versatile, easy to layer in the colder months, and very thoughtfully designed. I particularly love the tie-close at the ankle instead of the standard elastic that you typically see with jogger-style pants because I don't have to worry about stretching out the elastic and it doesn't look strange when I wear thick socks. Also love the deep pockets.
I have been wearing my original two pairs at least six days/week for the last year and half at work (I work in the soils/drilling industry) and they have held up extremely well. No pilling, running, or tears, and no fraying or visible strain on the seams. The fabric is flexible so I can bend and squat without feeling like I need to readjust anything. They're a bit water resistant which is nice, they easily tuck into my snow pants during winter, and during fall & spring they're roomy enough that my long johns fit underneath no problem. I purchased one more pair for work and another for casual use & hiking because I'm just in love with cut and style of them!
Fit is great; I'm a 5'4." lady about 110-120lbs, short torsol, wearing XS slim fit. Photo shows the pants about one year after purchase.
Sold on the Trailhead Pants the Moment I Put Them On
There have only been two times I knew in seconds that an article of clothing was a life changer. First was after a hiking injury to my ankle and I tried on shoes that had me floating on air. Sold! The second was my first pair of Trailhead pants. Everything about them says fit, great style, enviromental awareness, comfort, deep pockets, comfortable waistband, ankle ties--it was like someone had read my mind. Reading the tag confirmed other pluses like waterproof, antimicrobial, easy care. One cannot go wrong with these pants. Hubby is getting a pair for Christmas (shhh). I now own two pairs and plan on adding another after the holidays. Yup, that good!
Great pants
I never leave reviews but these pants are actually pretty good. Soft, flexible, slim fit and stylish. So far I've rolled up the bottoms a little and didn't use the ties. The pockets are almost too deep (it swallows my iPhone 12 Pro in them), which for women is hard to find. The size chart doesn't make sense so I guessed - I'm 5'3" female and got a slim small and that is perfect. I recommend these to others and would buy another pair.