Trailhead Pants
Trailhead Pants Size Guide
Our Trailhead Pants come in two styles, Regular fit and Slim fit. All Measurements are for the garment and are not body measurements. Trailhead Pants have a stylish ankle-length fit and the inseam may be shorter than you are used to. The Trailhead pants are unisex and look great on all genders. 
THE OUTDOOR PANT YOU CAN WEAR TO THE OFFICE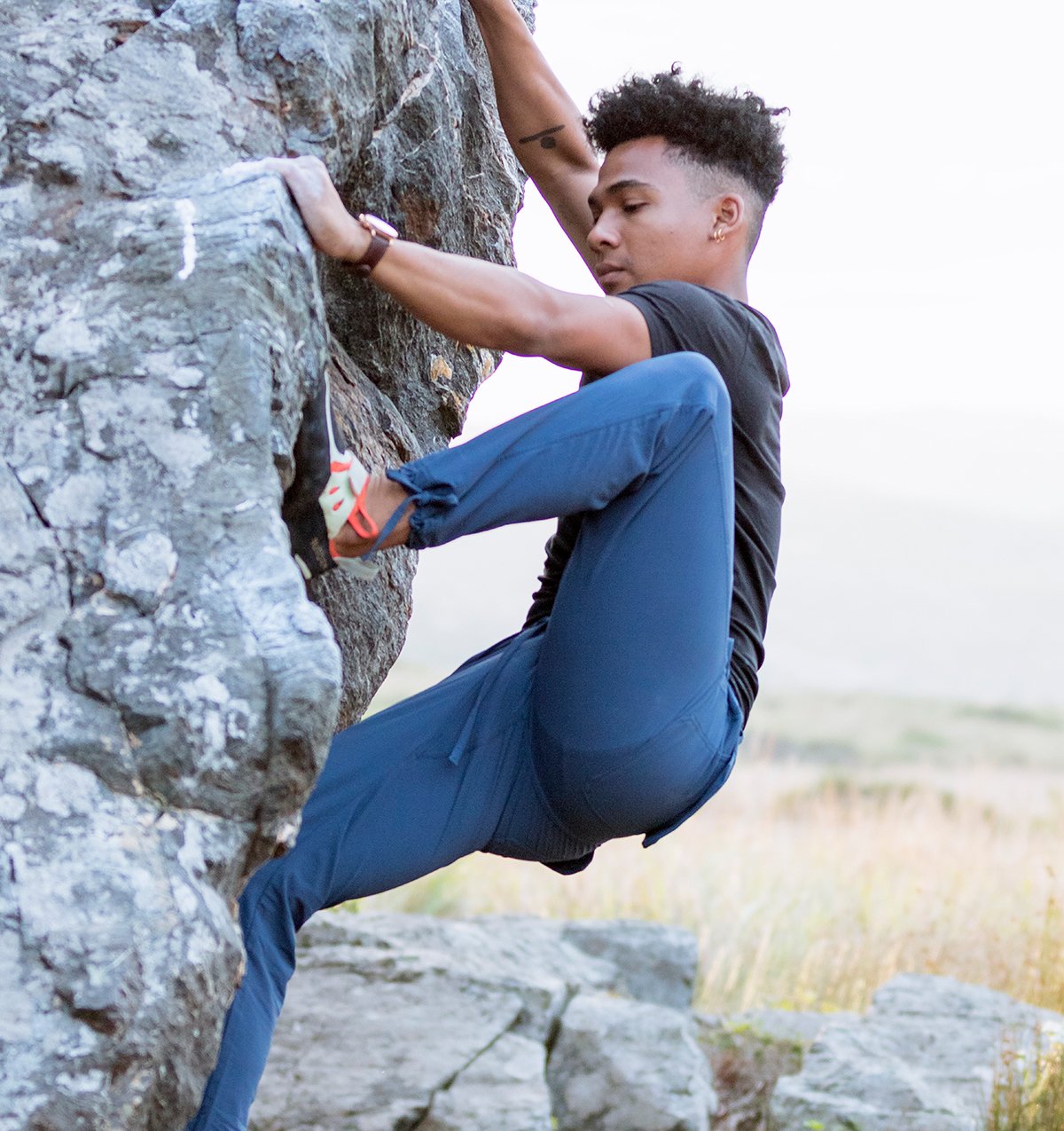 WATERPROOF & BREATHEABLE
Don't let a little water ruin your day. Our eco-friendly DWR finish not only repels water, but makes stains and spills bead right off, while maintaining all-season breathability.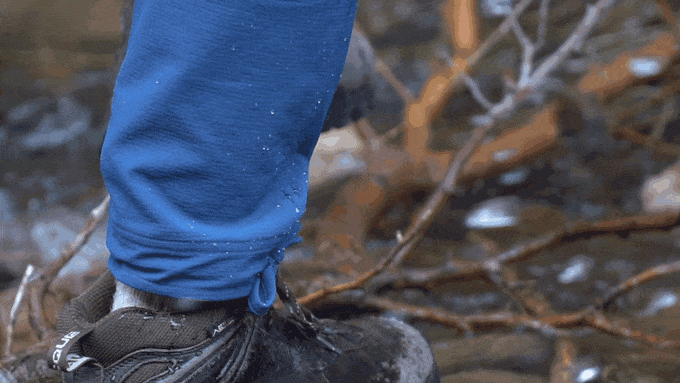 4-WAY STRETCH
Revolutionary four-way stretch features 360* of comfort and moves with you.

ANTI-MICROBIAL
Unique fabric inhibits the growth of bacteria so you can do more and wash less. This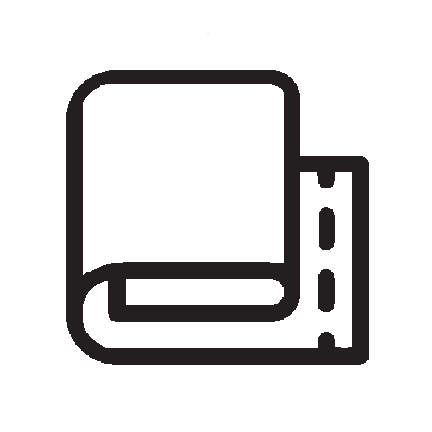 TEAR-RESISTANT
Constructed from durable ripstop nylon that stops tears before they start.
REVOLUTIONARY MATERIAL MADE FOR ADVENTURE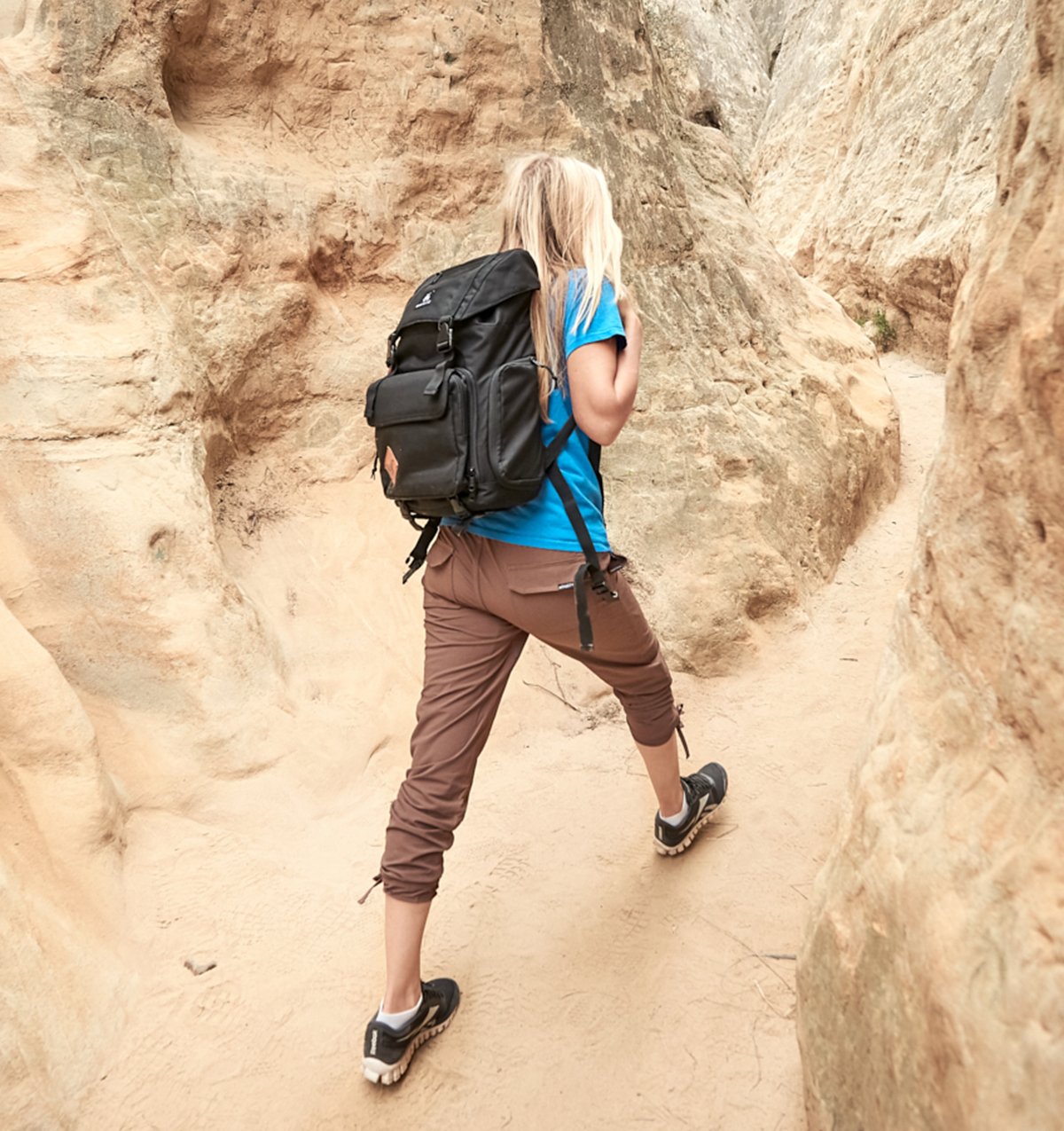 STUFF 'EM & RUN
Pack 'em down small by stuffing into the front right pocket. Wear them long or use the drawstring ankle ties to cinch them up to capris. No matter where you're headed, the Trailhead Pants are ready.
Eco Friendly Hiking Pants 
Waterproof and breathable, four-way stretch, antimicrobial, tear-resistant, packs down into front pocket for travel or for use as a small pillow.
Fair Wear® bluesign® 88% nylon, 12% spandex with DWR finish. Made from recycled materials.
Machine wash inside out, on cold, with other technical fabrics. To keep the DWR feature lasting long, always hang dry. Do not bleach. Do not iron.
Second Pair Fit Great
I first ordered the large/slim and had to return since they were way too small. I decided to go with the xxl/slim and they fit perfect considering I am 6'5 and weigh 180 lbs. The material feels very strong on the outside and the inside is nice and comfy. Definitely recommend and I will probs be buying another pair in a diff color.
WHOA!!! ARE THESE REAL??
Yes they are!
Alright so, I'm always looking for a really good pair of pants. I rock climb often and hike. I've have several pairs of pants that cover most of what I needs.
THESE pants however, cover EVERYTHING! A great slim fit yet super stretchy and doesn't inhibit my movement one bit. Light as air just yet and rip resistant. Barely feels like I have pants on at all. Water beads off of them and I can't seem to stain them. The pockets go almost to my knees which is awesome.
You can wears these climbing, hiking, walking around town, lying on the couch, in the shower...jk...but maybe idk haven't tried... yet
I can't say enough about them. I LOVE THEM. Bought two pairs and going to buy more.
BUY THESE PANTS YOU WONT REGRET IT
Comfy as hell
These pants are super comfortable! The fit just perfect and the quality of the materials is superb! The only thing that I would change would be the strings in the opening of the leg. Maybe have this as optional. Also, they are a bit too long. I tied them and got stick a couple of times between short branches. But other than that, I love all the clothes I own from coalatree
Absolutely Love!
I love these pants!! They are comfortable and move with you. The deep pockets and well made material are top notch! I will be buying more colors!
Dream Pants!
These pants are exactly what I needed for day hiking. I was a bit nervous about the unisex sizing but they fit perfectly. I got the Slim XS. I am 5'4" and 105lbs. Buy them! I will be going back for other colors.
Acadia to Manhattan
Comfortable driving on our 2 week road trip. Pants we're wonderful for hiking and camping, kayaking in rain wind sun and surf. I Wore them to dinner and I looked stylish and was coven compliments!
Great comfy pants
You would expect great quality of pants for the price you are paying -- and that is exactly what you get. Although I do feel it is a bit overpriced, I guess this is a price you pay for a company that chooses eco-friendly alternatives in manufacturing these goods. These are the 2nd pair of trailhead pants I've bought from this company. It is as described from their page. This is my first ever trailhead/hiking pants, so I cannot really compare it any others.
These are comfortable go-to pants I choose to lounge around, do my errands, along with using them to hike at places. They've got deep front pocket real estate and two back pockets. It is a bit annoying to deal with the strings at the cuffs of the pants, and they are sewn into the pant. I'm 5'5" (168cm) 135lbs (61.5kg) and a SMALL-REGULAR fits me nicely.
Best investment
Absolutely love these pants.. wasn't sure of the sizing but they run large... I have had many compliments on them and plan on ordering more for myself and even my mom wants to get in on these...