Trailhead Pants
Trailhead Pants Size Guide
Our Trailhead Pants come in two styles, Regular fit and Slim fit. All Measurements are for the garment and are not body measurements. Trailhead Pants have a stylish ankle-length fit and the inseam may be shorter than you are used to. The Trailhead pants are unisex and look great on both genders. 
"DAMN NEAR PERFECT"
They raised over $400,000 to become Kickstarter's highest funded outdoor pant. Durable, smartly built, and ridiculously comfy, our Trailhead Adventure Pant is revolutionizing the traditional recreation pant.
THE OUTDOOR PANT YOU CAN WEAR TO THE OFFICE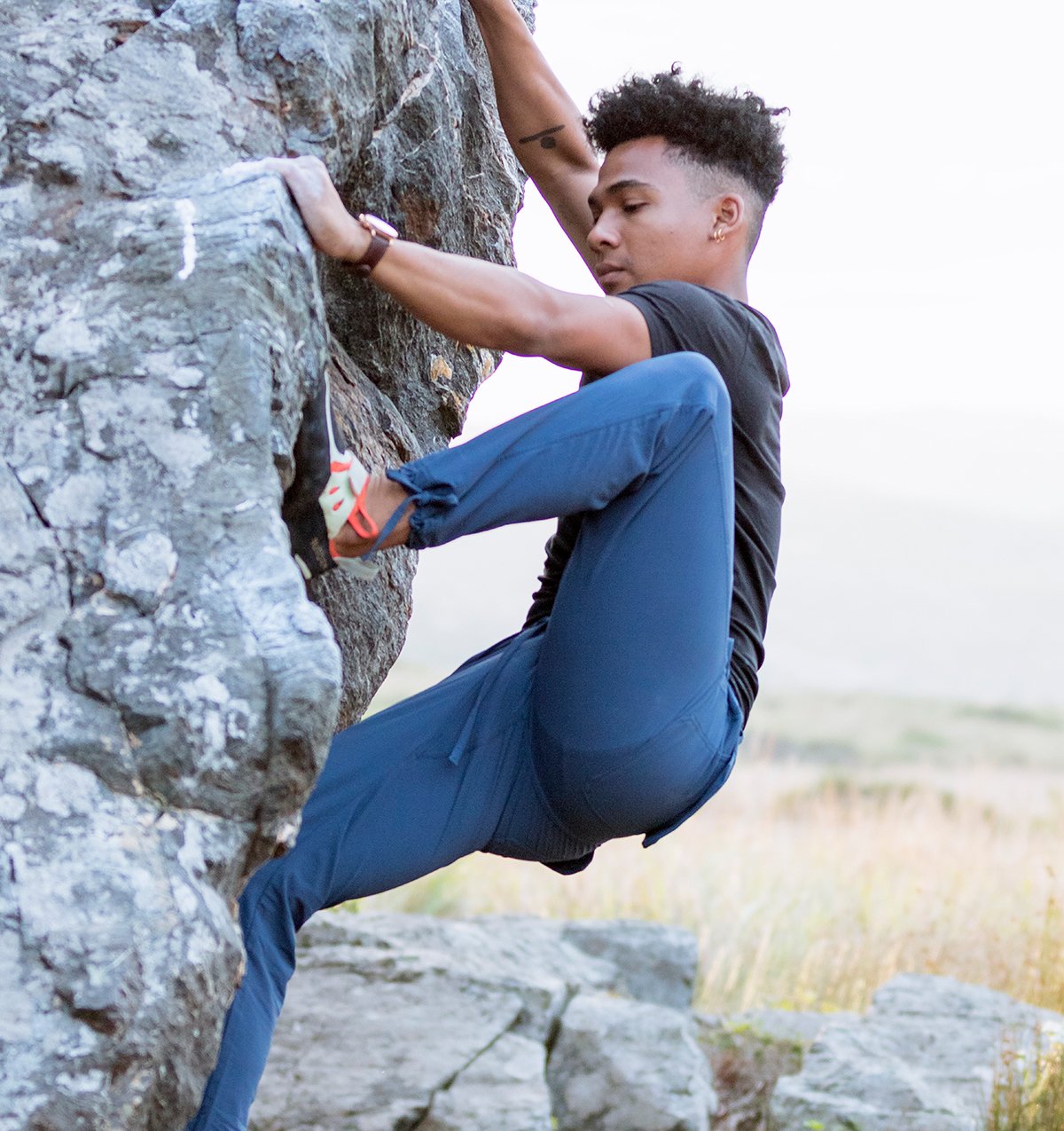 WATERPROOF & BREATHEABLE
Don't let a little water ruin your day. Our eco-friendly DWR finish not only repels water, but makes stains and spills bead right off, while maintaining all-season breathability.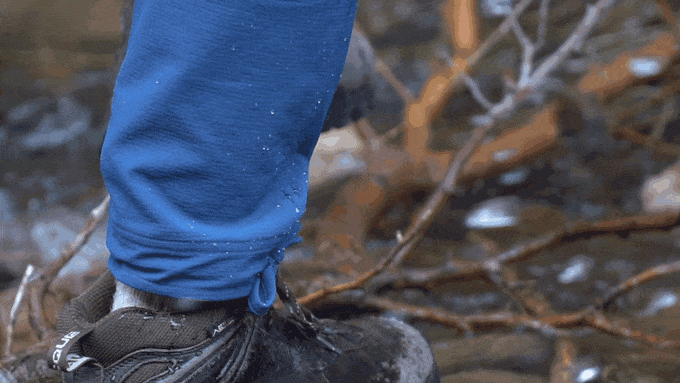 4-WAY STRETCH
Revolutionary four-way stretch features 360* of comfort and moves with you.

ANTI-MICROBIAL
Unique fabric inhibits the growth of bacteria so you can do more and wash less. This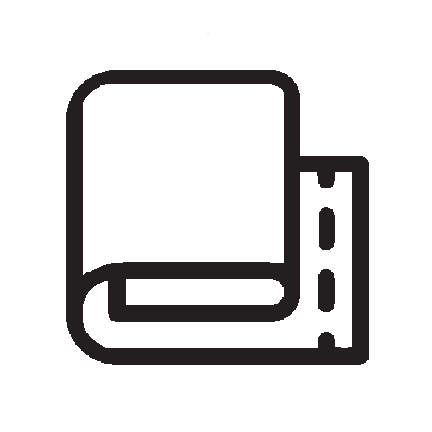 TEAR-RESISTANT
Constructed from durable ripstop nylon that stops tears before they start.
REVOLUTIONARY MATERIAL MADE FOR ADVENTURE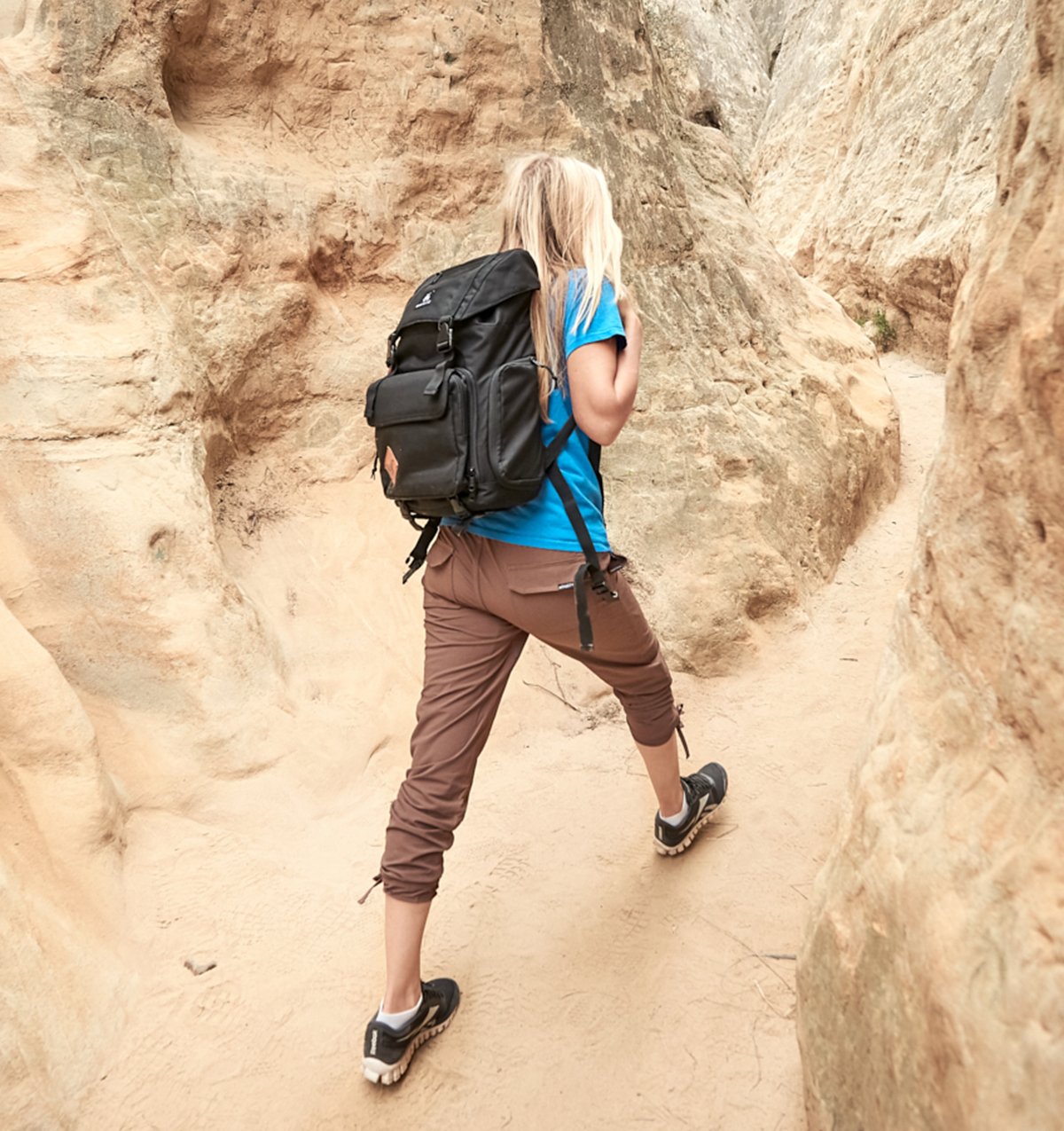 STUFF 'EM & RUN
Pack 'em down small by stuffing into the front right pocket. Wear them long or use the drawstring ankle ties to cinch them up to capris. No matter where you're headed, the Trailhead Pants are ready.
Waterproof and breathable, four-way stretch, antimicrobial, tear-resistant, packs down into front pocket for travel or for use as a small pillow.
Fair Wear® bluesign® 88% nylon, 12% spandex with DWR finish. Made from recycled materials.
Machine wash cold with other technical fabrics. To keep the DWR feature lasting long, always hang dry. Do not bleach. Do not iron.
Great pants but didn't fit
These are awesome pants and the fabric and features are great. Based on the reviews I chose XS and slim. (I'm about 5'2 and weigh 114). They were skin tight and not in a good way. I've exchanged for S regular and I'm keeping my fingers crossed. They will definitely be too long but I'm hoping I'll be able to hitch them up with the ties at bottom.
Best pants I ever did wear!
Took these on a four day pack and carry to the southernmost point of mainland Australia. Sealers cove and refuge cove via Wilson's Prom and Tidal River (Victoria) with my dad. All I'll say is, I've never found a pair of pants that I can comfortably hike all day in, wade through water, rock scramble etc that I DON'T immediately want to take off after the hike. You can sleep in these things, they're thin yet warm, soft yet durable. I very often split the crotch in hiking pants or get a gnarly chafe, but I absolutely cannot imagine either of the above happening in these. After the pack and carry, we topped it off with a 20km bike ride, and then a full day hike and rock scramble through Werribee Gorge (will attach photos for terrain reference), and scouts honour, after all that these pants had absolutely zero smell to them, they're like magic. The closes thing they had to a wash in that time was wading through a waist deep river, and I feel like they were dry in about five minutes of sunlight after that. I' just bought a second pair for myself and a first pair for my dad: Coalatree is environmentally conscious and sustainably minded so I can indulge myself with a clear conscience here.
If you couldn't guess, I'd highly recommend grabbing a pair of these today!
Love them!
I bought the coalatree trailhead pants for a trip to Big Bend, Texas. I wore them traveling both on the way and way home, and for a couple hikes! They are super comfy, lightweight, stretchy and breathable! Even allowed for my handstand pic I took at Balanced Rock! I will be buying them in another color for sure to go on my next trip!
I've got three pairs: enough said and highly recommended.
5'6" 135lbs
M slim fit - perfect
I wish the inseam came in different sizes considering my short stature, but not enough extra length to prevent me from buy two additional pairs after I had my first for about 18mo and still counting.
Great climate control.
Water repellent to the point of outside of swimming in them, they've kept my warm and dry.
Worn in 100+ degree weather and 0 degree weather.
Stylish, comfortable, will continue to be a Trailhead pant fan - best pants I've purchased.
Awesome!
These pants are incredibly comfortable, fit well, and are very light. Have had them on In sub-freezing temperatures and they have kept me warm too. Would definitely recommend.
Great material!
I love these pants because the material is soft, they slide beautifully on skin, love changing up the tie tightness at ankle, fit well with sneakers as well as ankle boots. I usually wear pants size 4 if loose, bought the small SLIM. This was a mistake. Returned for the regular fit and are great but baggy around hips. Doesn't bother me at all! I a 5'7" and 135#. Athletic build. Great back pocket size and very deep front pockets ideal for NOT losing stuff. Bought the gray and LOVE!
Trailhead adventure pants
I love my trailhead pants! They are durable, comfortable, and built using sustainable design, so they cover everything that I love in a pair of pants. I recently completed a cycle tour, from Boston down to Key West, FL, and wore my trailhead pants almost (until I got to sunny, warm FL) every single day! These pants held up great and are perfect for cycling, as the slim nature of them leaves you not having to worry about getting them caught in the chain. Also, I was surprised that these pants didn't get smellier than they did after repeated long days in the saddle-- I washed them maybe 3-4 times on my two-month long journey and they did not get nearly as rank as I expected them to get. I highly recommend these for any type of adventure activity, but they are also comfortable to lounge around the house in- 5/5 stars, easily.
Awesome discovery
Bought a pair and wore them for three days straight. Couple of 20k single track rides on cold mornings really sold me, immediately bought a second pair. Great comfort durability while remaining breathable without allowing too much cold air in. Seem lite enough to ware exercising in moderate temps without issue. Looks clean enough to ware around town also.