DESIGNED FOR LIFE-ON-THE-GO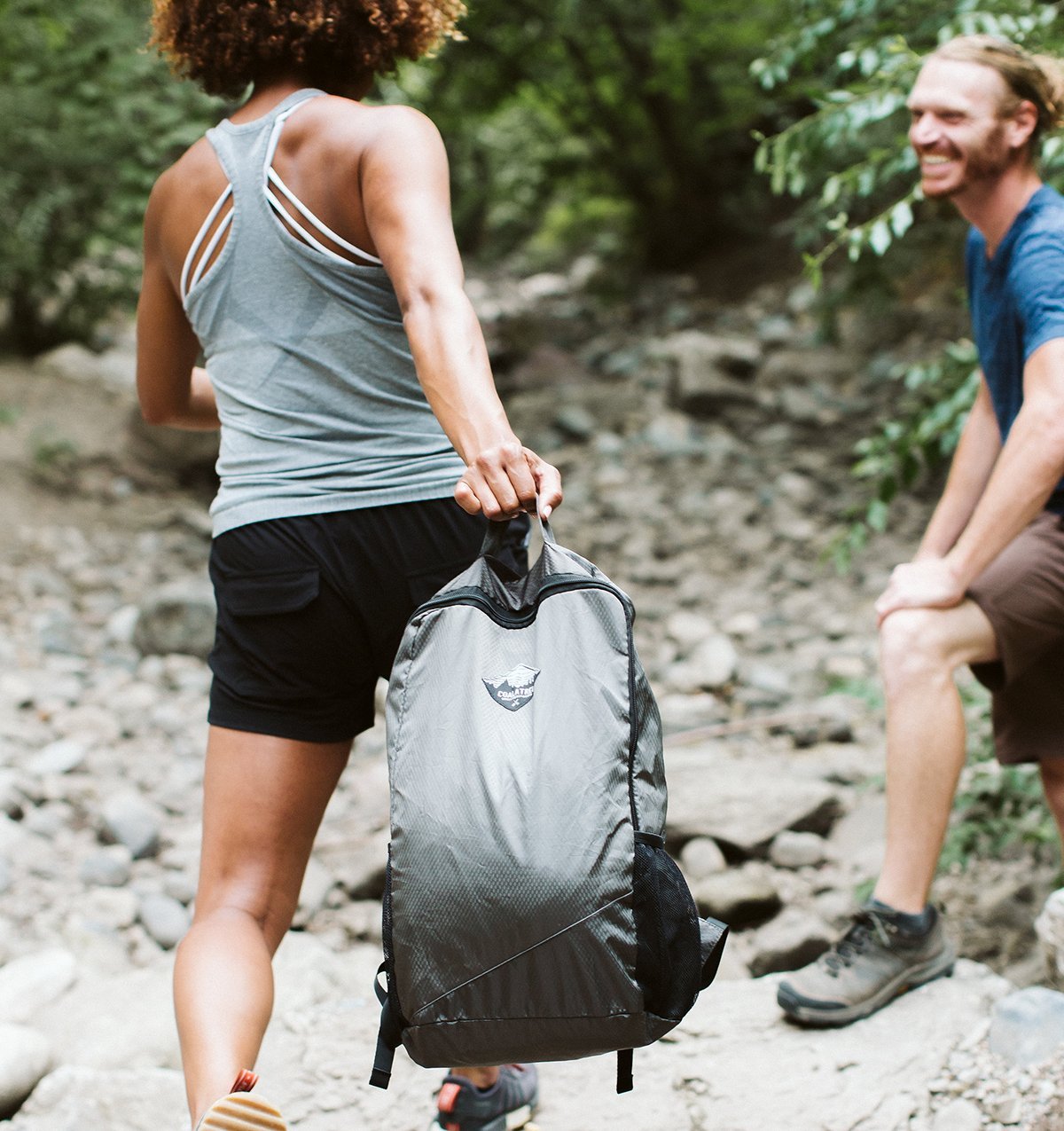 Durable & Packable
Your go-to pack for wherever life takes you. The Nomad Packable Backpack is constructed with ripstop nylon and reinforced stitching, and quickly packs into an interior pocket. Simple to use, easy to store, and mega convenient.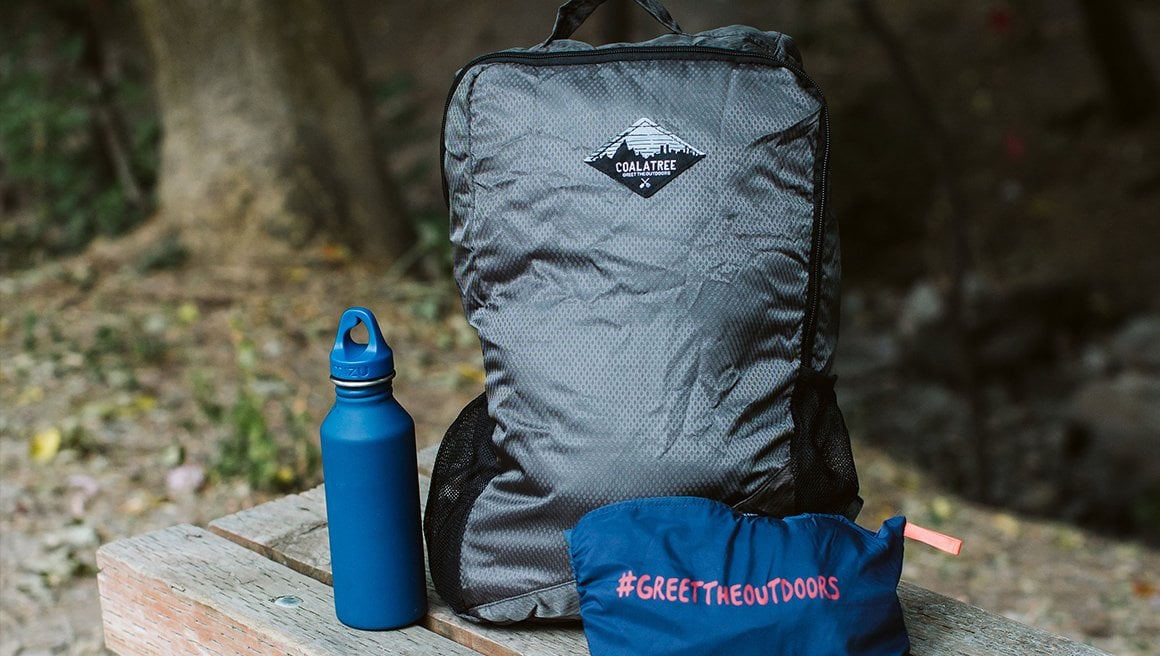 The Nomad Packable Backpack was designed to make life on the go easier. Lightweight, durable, and water-resistant, it's perfect for day hikes or trips around town. It's quick packability offers easy storage and convenience, and in our lives that matters. The unique ripstop nylon fabric and double-stitched seams make this travel backpack durable, lightweight, and ready for it all.
100% recycled durable ripstop nylon with eco-friendly water-repellent coating.
• Eco-friendly DWR (durable water repellent) coating
• Stuffs into interior pocket for easy on-the-go use
• Interior pocket fits most smartphones
Backpack does the trick
Small and durable for quick any use for the day.
Nomad Packable Backpack
I haven't had a chance to use my backpack yet, but was pleased with the size and suggestion to check it for flaws. I found it to be sturdy, light weight and like that it can be packed into the pocket to save space. However, I especially appreciate that it is eco friendly and that my purchase supports indigenous Navaho Elders. Thank you for all you do.
Handy compact backpack
I wanted to love this backpack and I did, but the only reason I give it 3 stars is the stitching on the top where the straps attach to the top of the bag is weak. On a trip, I held a few bottles of water, jacket and camera gear which apparently was too heavy for the pack. Stitching started separating and I had to re-stitch it at the hotel using the sewing kit. Also, the interior mesh packet also started tearing away at the seams. I found the same for the jacket where the stitching came loose, fortunately had it replaced. Otherwise, super compact backpack and handy on any trip to just throw in your luggage or clip onto your beltclip for a bag to carry extra items...definitely not recommended to carry any heavier items.
Awesome
Great backpack! Lightweight, lots of room.
Neatest bag ever
This is about the coolest thing I own. The material is light, breathable but weatherproof, and it has thick straps so when you use it, it's not cutting into your shoulders. It is super duper innovative how it compacts, I can't wait to impress friends on a hike some day . . .
Great Gift
I bought this for my boyfriend for his birthday and he loves it! It is great for camping trips or day trips. It packs up great and fits his 32oz waterbottles! He loves that it is water repellent and comfortable! Would highly recommend :)
Great bag
I have several pack away bags. This so far has proved to be my favorite. The other ones had no proper straps and were just open at the top making it difficult to store and remove items. I cannot comment on durability however so far I cannot see any issues
Great product.
compact but expands very nicely.