How will you use your Kachula?
Use it as a blanket, travel pillow, light sleeping bag, or even an emergency poncho. Snap multiple Kachulas together for a modular blanket system. No matter where life takes you, the Kachula adapts to your adventure.
THE SWISS ARMY KNIFE OF BLANKETS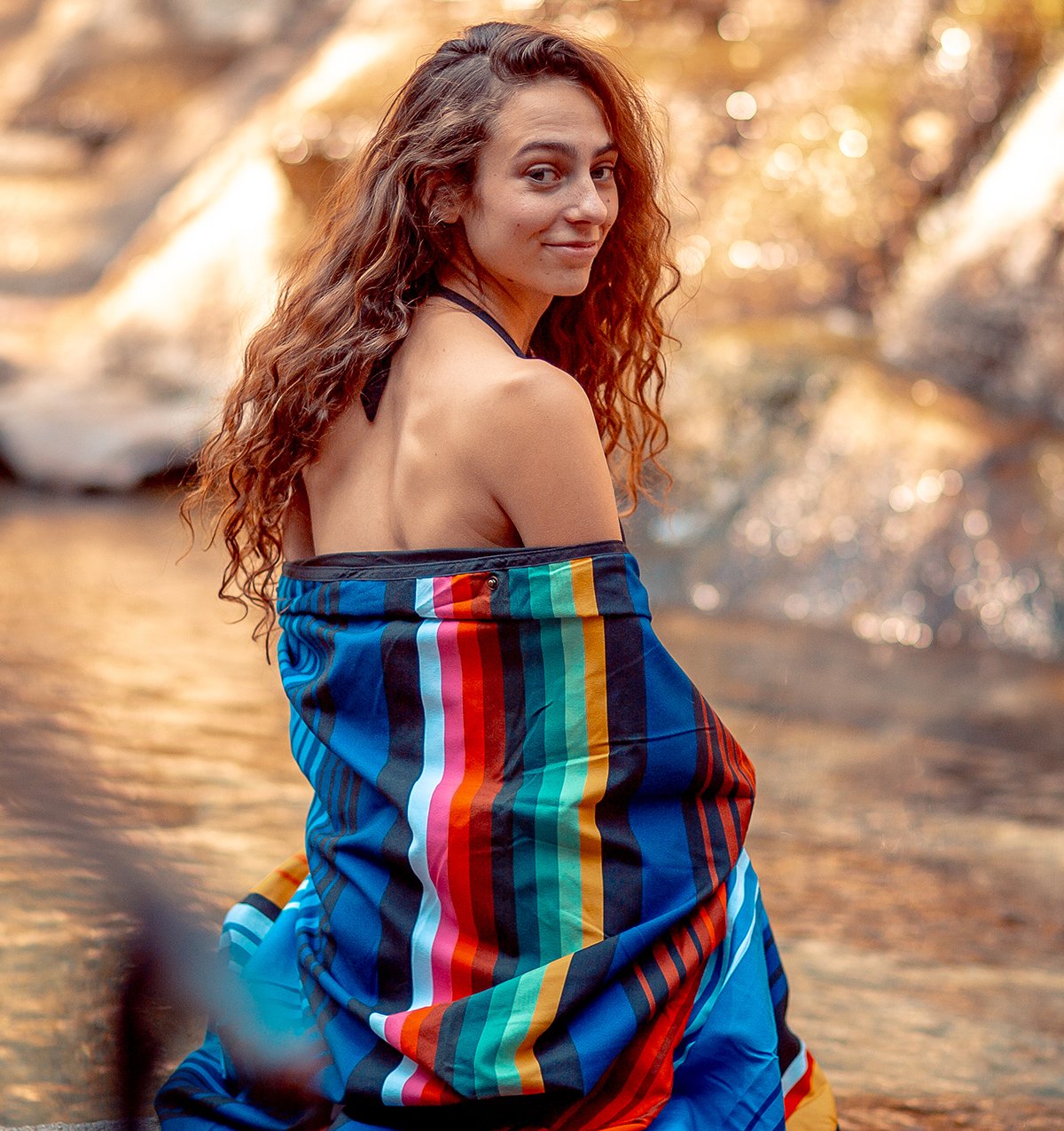 STAINS DON'T STAND A CHANCE
Rain or shine, the Kachula is ready. Both sides are coated with an eco-friendly DWR finish to keep you dry. Spilled your lunch? Watch water and other liquids bead right off.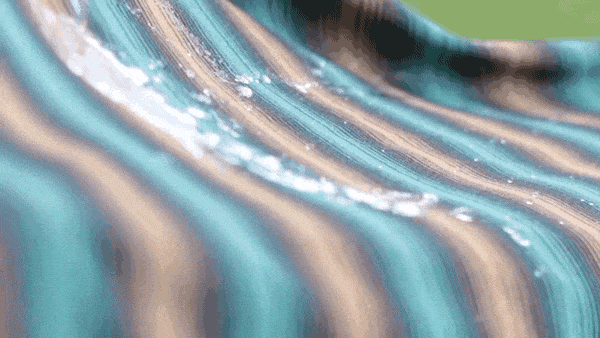 REMOVABLE HOOD
Attach the water-resistant hood to convert the Kachula to an emergency poncho, or keep it stuffed away in a secret zippered pocket when you don't need it.
MODULAR SYSTEM
Use the reinforced snaps to easily connect multiple blankets together or convert to a light sleeping bag. The Kachula adapts to any situation in a snap.
INSTANT TRAVEL PILLOW
Stuff it into the stash pocket for an easy throw pillow for hammocks, airplanes, and more. Durable zippers and a carabiner loop make it easy to use.
THE USES ARE LIMITED ONLY TO YOUR IMAGINATION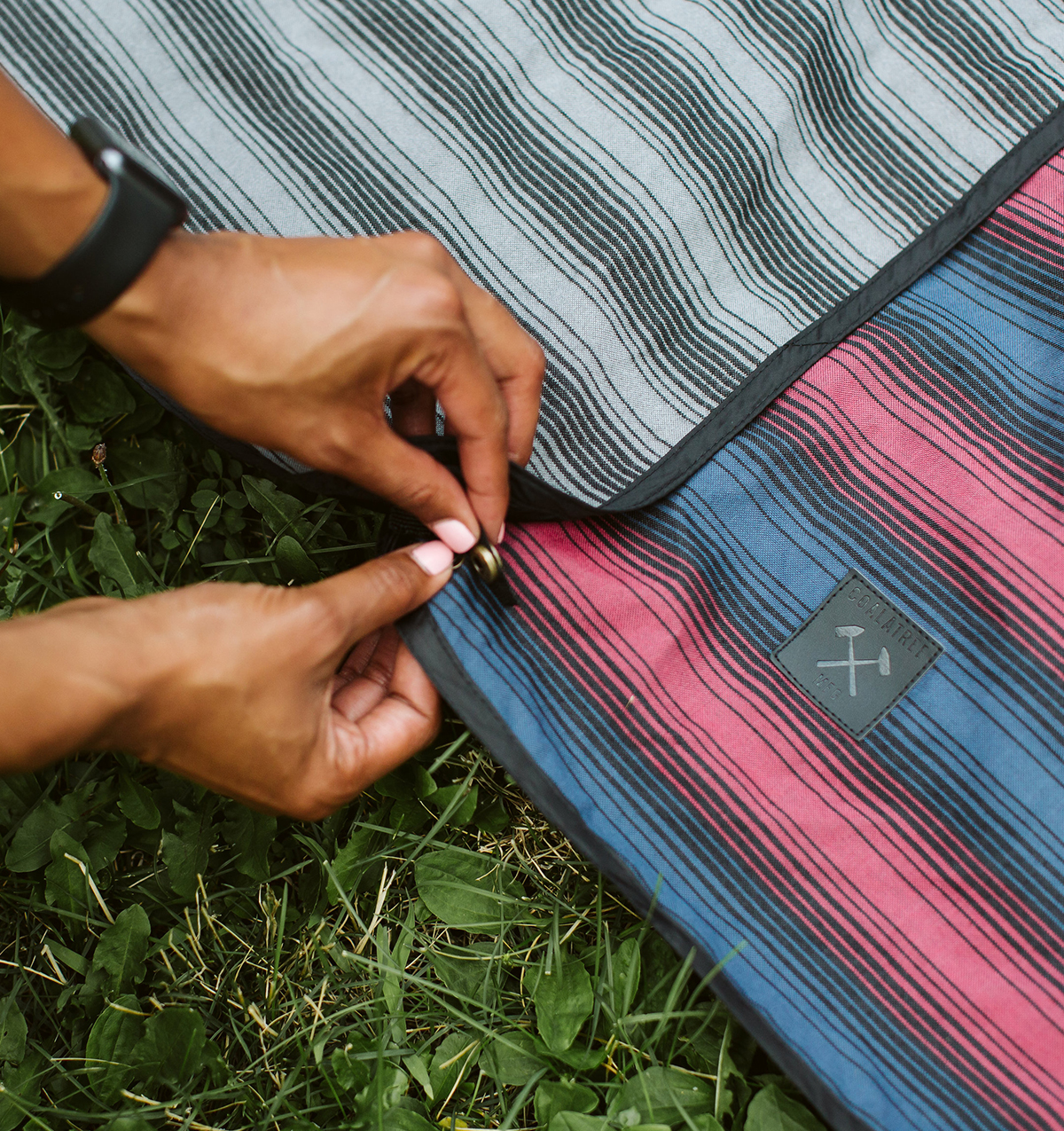 Take it Anywhere
Camping, backyards, festivals, road trips, beaches, airplanes, and more... with the Kachula Adventure Blanket, you can take it anywhere and do anything with it. Rain or shine, the Kachula is ready for it all.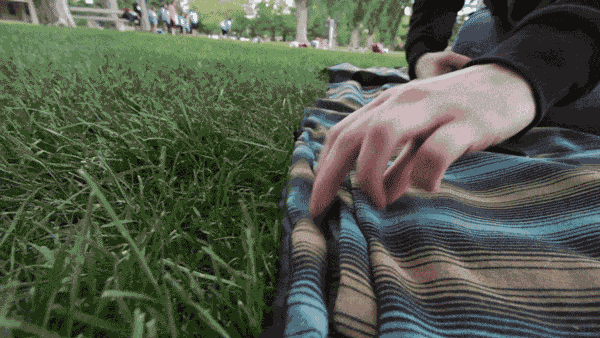 Your go-to blanket for any camping trip, festival, picnic, family adventure, international vacation, and more, the Kachula Adventure Blanket is ready for it all. The blanket stuffs into itself for use as a pillow, has a snap-attached hood to convert it to an emergency poncho, and is packable, water-resistant, and durable.
Top: Soft brushed nylon flannel, bottom: durable ripstop nylon, both made from 100% recycled materials
Measures 50" x 72" flat; weighs 1 lb 9 oz
Spot clean as needed. For a thorough cleaning, use a mild detergent in a front-loading washer. Hang dry.
Hammock and blanket are awesome
Love the hammock and
Blanket so much we
Ordered for a
Second time after getting then stolen! Thanks so much
I love my blanket!
These blankets are awesome!! I use mine any chance I have. The packability that it comes with is an awesome feature. Mine has gone up the slopes on a ski trip and has kept me warm next to a fire in the spring. I also have a puffy kachula and love it just as much!! Thanks Coalatree
Literally perfect blanket
I seriously love this blanket SO MUCH! It's tall enough to cover my feet and still be able to bunch up and cuddle with! It's surprisingly warm & cool at the same time - kinda hard to describe - but I LOVE it. It also rolls up SO SMALL & compact & very lightweight. 10/10 worth every cent.
Best blanket ever
This is my second one because my wife kept stealing my original one. Love it!
Super Rad Adventure Blanket
I had never heard of this company or blanket until I got the Wooded Forest Kochula as a gift. I play hard in the backcountry in all sorts of scenarios and need gear that I can have faith in. I was immediately impressed with the soft yet durable quality feel, which lends to it's versatility as a ground cover or a poncho. I love that it folds into it's own pouch like the pillow blankets my grandma used to make me (takes me back a little). The pattern and palette is absolutely on-point. Even the zipper pouch feels smooth. Coalatree definitely pays attention to the details. I think this blanket will become my "old faithful" on many outings for many years. GET ONE! You won't regret it -Cheers!
Great multi-tasker!
It will be going camping on Memorial weekend and get lots of use from an extra cover over a sleeping bag to sitting at a campfire to morning coffee poncho. Love the removable hood...grandson decided thats good to put his feet in before wrapping up. The snaps are great. It will get used as a stadium blanket etc. later. It is light and small enough to take on local bike jaunts...like that.
Looks good and is clearly very good quality, looking forward to using it this summer.
Very Lightweight Soft
Ummm can youI say addicted?!?
I have 3 now, they're all great. Can not go wrong. My 3 month old puppy chewed a corner and I got it mended & good as new.
I use these camping, hiking, offroading, & picnics.