From cup to cloth
Spent coffee grounds are mixed and melted with recycled plastic bottles, then extruded into the fibers that create our Java Hiking Socks. The process requires minimal resources and utilizes sustainable technologies such as solar power, gray water recycling, and more.
made from recycled coffee grounds

UNMATCHED SUSTAINABILITY
We've transformed your morning cup and kept the life cycle of coffee going strong! By utilizing discarded materials like coffee grounds and plastic bottles, we're keeping our waste streams small and making our impact big.

Neutralizes Odors
Coffee is a naturally odor-absorbing material and by weaving the grounds into the fibers, odors are trapped as you sweat.

Dries Ultra-Fast
The material is constructed with microscopic pores which increase its surface area, so moisture is spread throughout the material and the drying process is accelerated.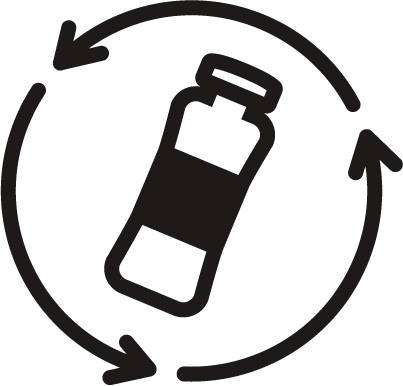 Eco-Minded Goods
Coalatree works hard to bring you the most innovative technology that supports a healthy you and a healthy planet. 
Eco-Friendly Hiking Socks
Your feet work hard, so make sure they're comfy. Our hiking socks are made from a unique blend of cotton, recycled plastic bottles, and even recycled coffee grounds, so you can look good and feel good. Coffee is naturally odor-absorbing, so no more worrying about what your friends will think when you take off your shoes and kick back in your Loafer Hammock.
One size
Read More..

The best eco friendly socks are made by the eco minded team at Coalatree

Shop eco friendly hiking socks

Where to buy eco friendly socks

Eco friendly socks reviews

Are you interested in living more sustainably? Are you passionate about supporting businesses that are interested in the same thing? Then check out the selection of eco minded goods from Coalatree. We make eco minded socks and other apparel, as well as camping and hiking gear. Our eco friendly hiking socks are a must-have when hitting the trails, especially our eco friendly java socks. What makes these eco friendly socks so great is they are manufactured sustainably using our innovative fibers made of recycled coffee grounds and plastic bottles. These eco friendly hiking socks will keep your feet dry and warm and they also carry natural anti-odor properties. We know you will love the eco friendly socks the team at Coalatree work so hard to bring you. We believe in building a better world with the goods we produce and our eco friendly socks really portray that belief. Get the best eco friendly socks by visiting Coalatree's online shop. We have a bunch of cool and comfy eco friendly socks for you to take with you on your next adventure.

Coalatree offers you the best eco friendly socks your money can buy

Buy socks eco friendly

Eco friendly socks for hiking

Sustainably made eco friendly socks

Every outdoors person knows that socks are must-have in your adventure bag and how much better would it be if you had eco friendly socks? Socks that you could feel good in and about wearing? Coalatree makes the best eco friendly socks using recycled coffee grounds and plastic bottles! Our eco friendly java socks have been a hit with many city and mountain dwellers! When you wear our eco friendly hiking socks, you can feel good about helping Mother Nature while you explore the beautiful sights she has to offer. Our innovative coffee ground material is what really gives these eco friendly socks their edge. Spent coffee grounds are mixed and melted with recycled plastic bottles, then extruded into the fibers that create our Java Hiking Socks. The process requires minimal resources and utilizes sustainable technologies such as solar power, gray water recycling, and more. This results in eco friendly socks that neutralize odors and are super-fast drying. Coalatree designs many different patterns and styles of our socks eco friendly, so you're sure to find some pairs that fit your needs and aesthetics. Greet the outdoors respectfully and stylishly in a pair of eco friendly hiking socks from the online shop of Coalatree eco minded goods. Be sure to tag us @coalatree when you take your new gear and eco friendly socks out on your next expedition.
These are GREAT
Super cozy and high quality! I wish I had ordered more.
Great Socks
I bought these socks as a present for my wife because she was stealing my Java socks. Although our sizes are obviously different the stretchiness of them makes a universal fit. They are very comfortable and I have worn them a few days in a row, including workouts, to test their odor fighting abilities, and it didn't knock me out. Great socks, if I had one gripe it would be they don't quite fit over my calf, but thats not the design so I don't fault them for that.
Java socks!
I love all the Java socks so much! they are so soft and the diamond pattern is awesome. I have a couple of pairs of each color and they still look nice. they feel moisture wicking too.
Comfortable, versatile and full of style points!
Love the socks and order them regularly!!! This recent order was for my father's birthday and he was pumped to get his 3 pair of socks...almost caused a birthday fight as my mom and the grandkids were trying to snag a pair of his new socks!!! Great socks for sure and worth fighting over haha!!
Comfortable beyond belief
They're so comfortable and light weight you know they're on but you don't feel constricted at all. They're breathable and give you real support
I got them on a whim and I am really pleased that I did
Comfortable, but take a long time to dry
I loved the Coalatree Trailhead pants, so I decided to give their hiking socks a whirl. I found them solidly made and comfortable on a long hot hike. But once wet, they take a long time to dry. This meant they were still damp in the morning, even after laying them out in a tent in <20% humidity. When washed in a conventional washer/dryer, everything else in the load was dry except the socks. When I hung a load of laundry to dry, the socks were the last to be dry. They are durable, still looking new after all the use, but I can not recommend them for any overnight backpacking trips because they take too long to dry
very comfortable
I find these socks to be very comfortable. They also don't fall down and stay in place all day.
Super comfy
I was surprised when I first put them on. They are comfy, super soft and just the right amount of stretch. Should have ordered more than one pair.