Marley Kachula (Limited Edition) FINAL SALE
Adapts to your adventure
Use it as a blanket, travel pillow, light sleeping bag, or even an emergency poncho. Snap multiple Kachulas together for a modular blanket system. It's no wonder Outside Magazine named the Kachula one of the Best Adventure Blankets of the year.
THE SWISS ARMY KNIFE OF BLANKETS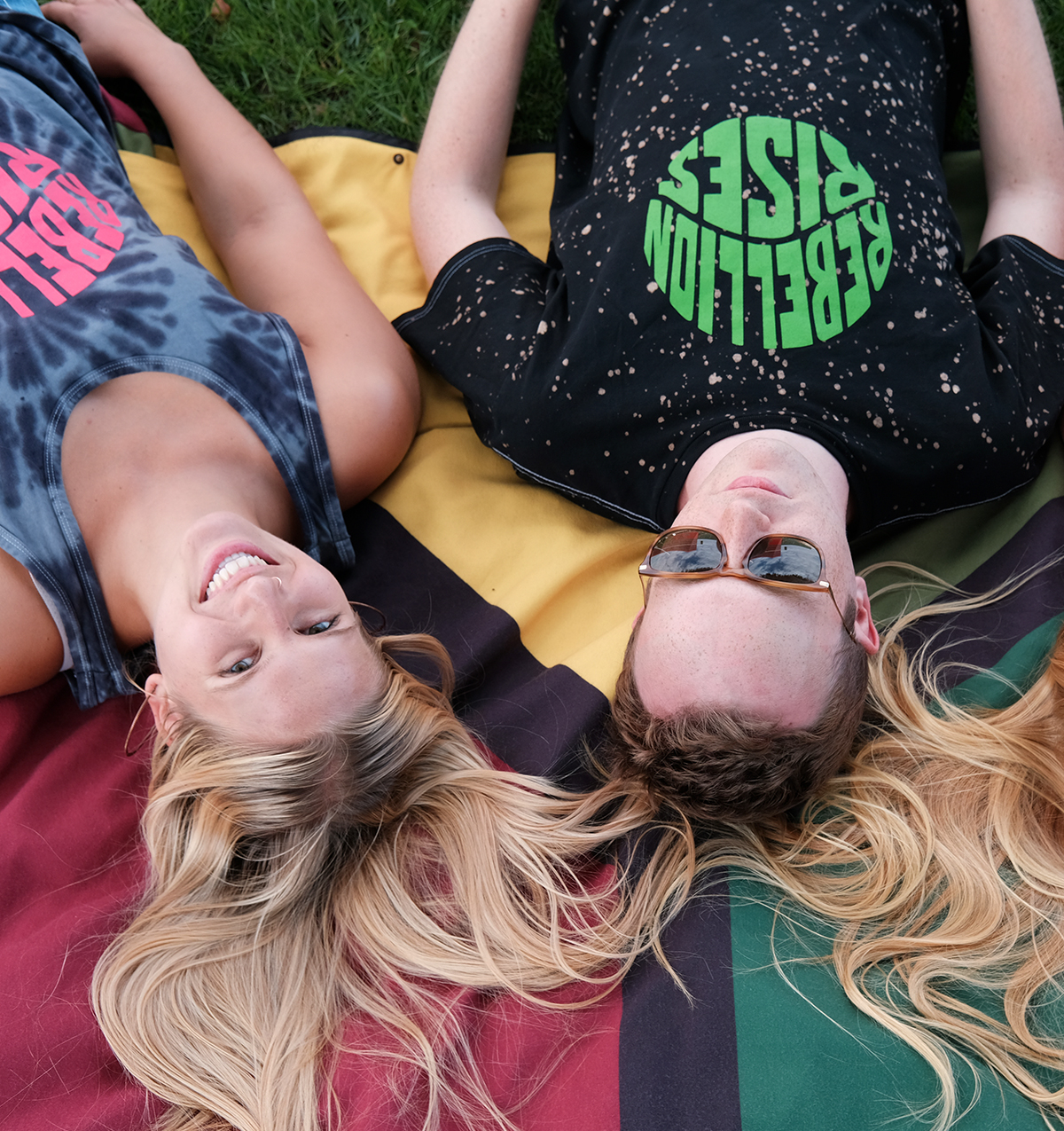 STAINS DON'T STAND A CHANCE
Rain or shine, the Kachula is ready. Both sides are coated with an eco-friendly DWR finish to keep you dry. Spilled your lunch? Watch water and other liquids bead right off.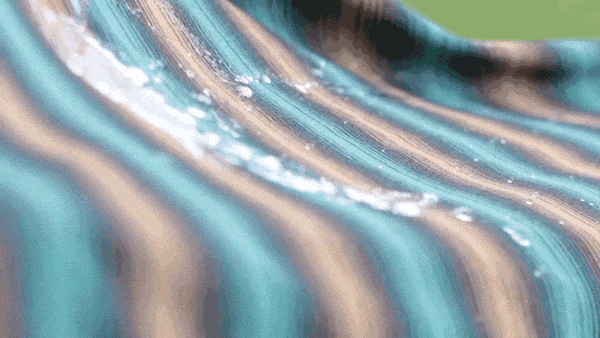 REMOVABLE HOOD
Attach the water-resistant hood to convert the Kachula to an emergency poncho, or keep it stuffed away in a secret zippered pocket when you don't need it.
MODULAR SYSTEM
Use the reinforced snaps to easily connect multiple blankets together or convert to a light sleeping bag. The Kachula adapts to any situation in a snap.
INSTANT TRAVEL PILLOW
Stuff it into the stash pocket for an easy throw pillow for hammocks, airplanes, and more. Durable zippers and a carabiner loop make it easy to use.
THE USES ARE LIMITED ONLY TO YOUR IMAGINATION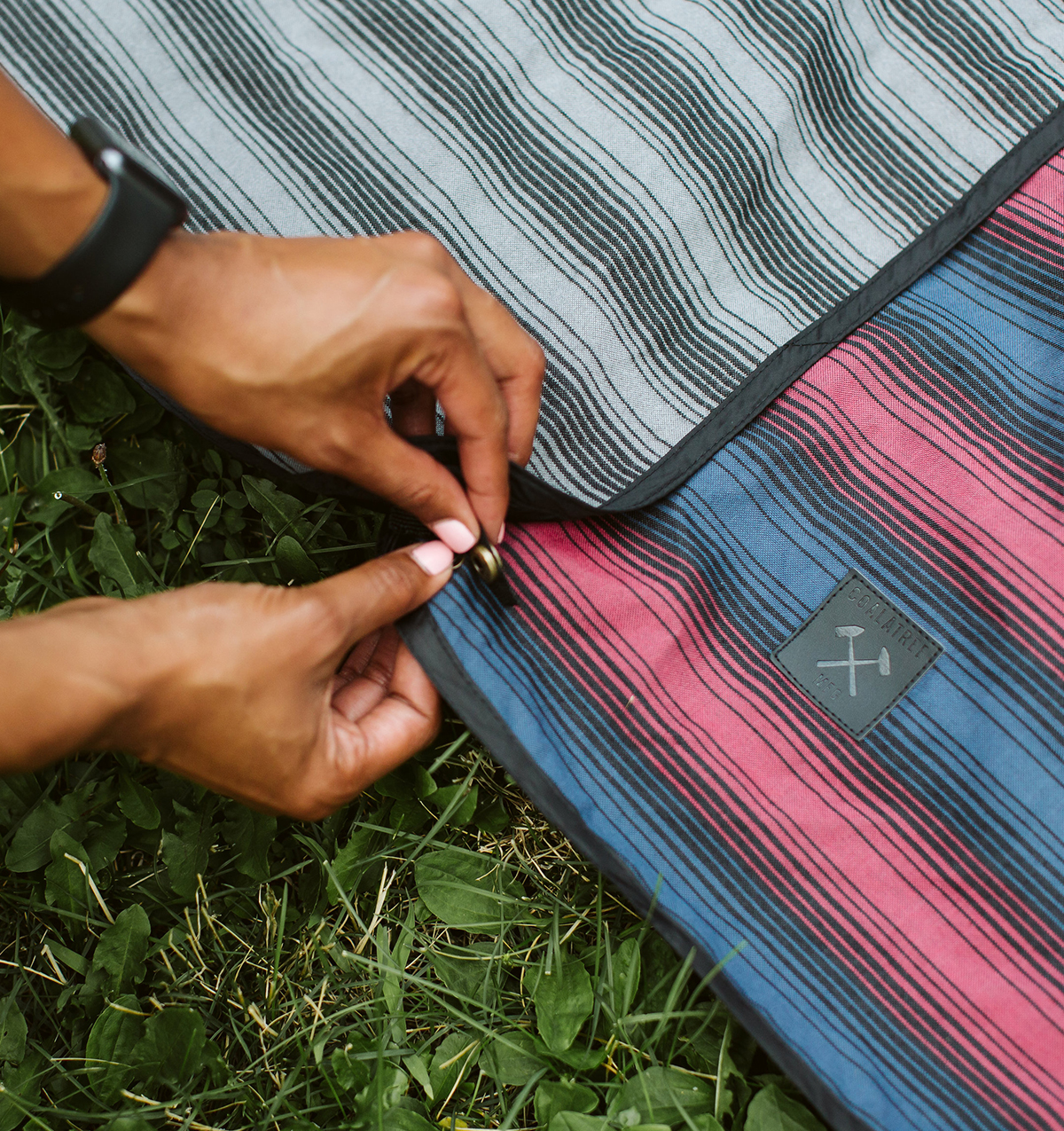 Take it Anywhere
Camping, backyards, festivals, road trips, beaches, airplanes, and more... with the Kachula Adventure Blanket, you can take it anywhere and do anything with it. Rain or shine, the Kachula is ready for it all.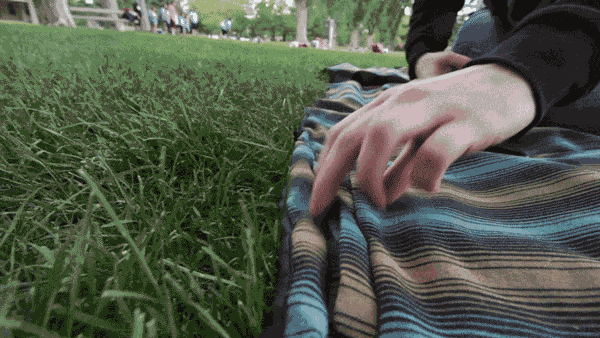 Your go-to blanket for any camping trip, festival, picnic, family adventure, international vacation, and more, the Kachula Adventure Blanket is ready for it all. The blanket stuffs into itself for use as a pillow, has a snap-attached hood to convert it to an emergency poncho, and is packable, water-resistant, and durable.
FINAL SALE
Top: Soft brushed nylon flannel, bottom: durable ripstop nylon, both made from 100% recycled materials
Measures 50" x 72" flat; weighs 1 lb 9 oz
Spot clean as needed. For a thorough cleaning, use a mild detergent in a front-loading washer. Hang dry.
A little thicker
The camo Kachula is a tad thicker/heavier than the other kachula blackets but just as nice. I bought this as a gift and the recipient loved it. I have since ordered the puffy as well as another adventure blanket.
Great product
Everything I purchase from Coalatree has been of great quality, and this is no exception!
Good for backpacking, easy to pack and practical for many different uses. Product is true to what it says and it is a good purchase.
GOood Thang
its a good thang, but its not that warm as a regular ole blanket. maybe i was just a cold guy that day cuz of poor circulation and i was getting a whole score of a seabreeze in my jimmies but man oh man were my timbers a'shiverin'. 4 estrellas porque i was mucho cold that day.... i did however lose my tshirt too... you know what, 5 stars. It do what they selling for, its alright by me. :)
Swiss Army BLANKET
I love the versatility of this...blanket, seat protector, poncho, pillow, dog bed, and more! It can take a beating but then a simply shake and everything comes right off and is ready for the next adventure!
We have ordered 3 Kachulas and 2 Puffy Kachulas and absolutely love them all!!! Plus the various Coalatree designs represent a little bit of each of our personalities which is fun to see when we create a modern day quilt by connecting them together.
Amazing gift
I gave this to my husband for turkey season which is always cold and wet. He is so excited to wear it and have it available for many different options during the season. Thank you for such an amazing gift.
Seems good to me
Not a flashy review but the blanket works great. I've used it in and out of the house, on grass and sand, and I've intentionally spilled water on it to see what would happen. The material is deceivingly comfortable. :)
Great deal!
Awesome product. The Real Tree pattern is strong and detailed. These are super strong and I beat the hell out of them with multiple uses! Snaps are strong and hold up well. Resists most everything that's gets on them. I have 3 of them now!