Marley Kachula (Limited Edition)
Adapts to your adventure
Use it as a blanket, travel pillow, light sleeping bag, or even an emergency poncho. Snap multiple Kachulas together for a modular blanket system. It's no wonder Outside Magazine named the Kachula one of the Best Adventure Blankets of the year.
THE SWISS ARMY KNIFE OF BLANKETS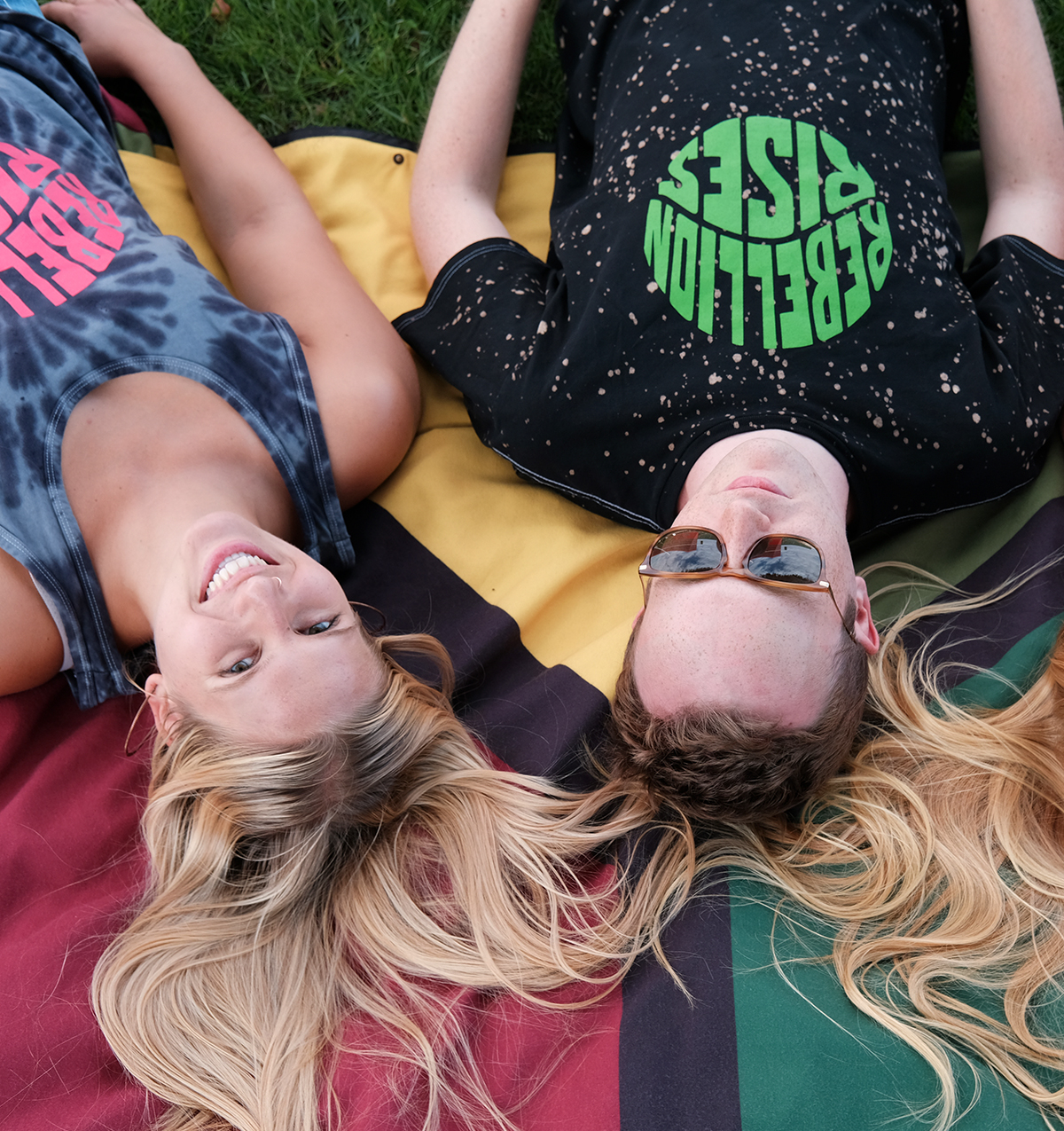 STAINS DON'T STAND A CHANCE
Rain or shine, the Kachula is ready. Both sides are coated with an eco-friendly DWR finish to keep you dry. Spilled your lunch? Watch water and other liquids bead right off.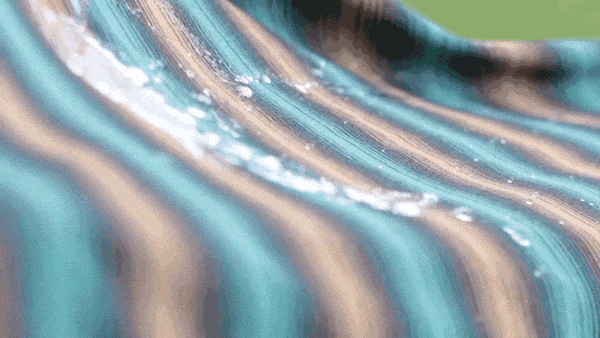 REMOVABLE HOOD
Attach the water-resistant hood to convert the Kachula to an emergency poncho, or keep it stuffed away in a secret zippered pocket when you don't need it.
MODULAR SYSTEM
Use the reinforced snaps to easily connect multiple blankets together or convert to a light sleeping bag. The Kachula adapts to any situation in a snap.
INSTANT TRAVEL PILLOW
Stuff it into the stash pocket for an easy throw pillow for hammocks, airplanes, and more. Durable zippers and a carabiner loop make it easy to use.
THE USES ARE LIMITED ONLY TO YOUR IMAGINATION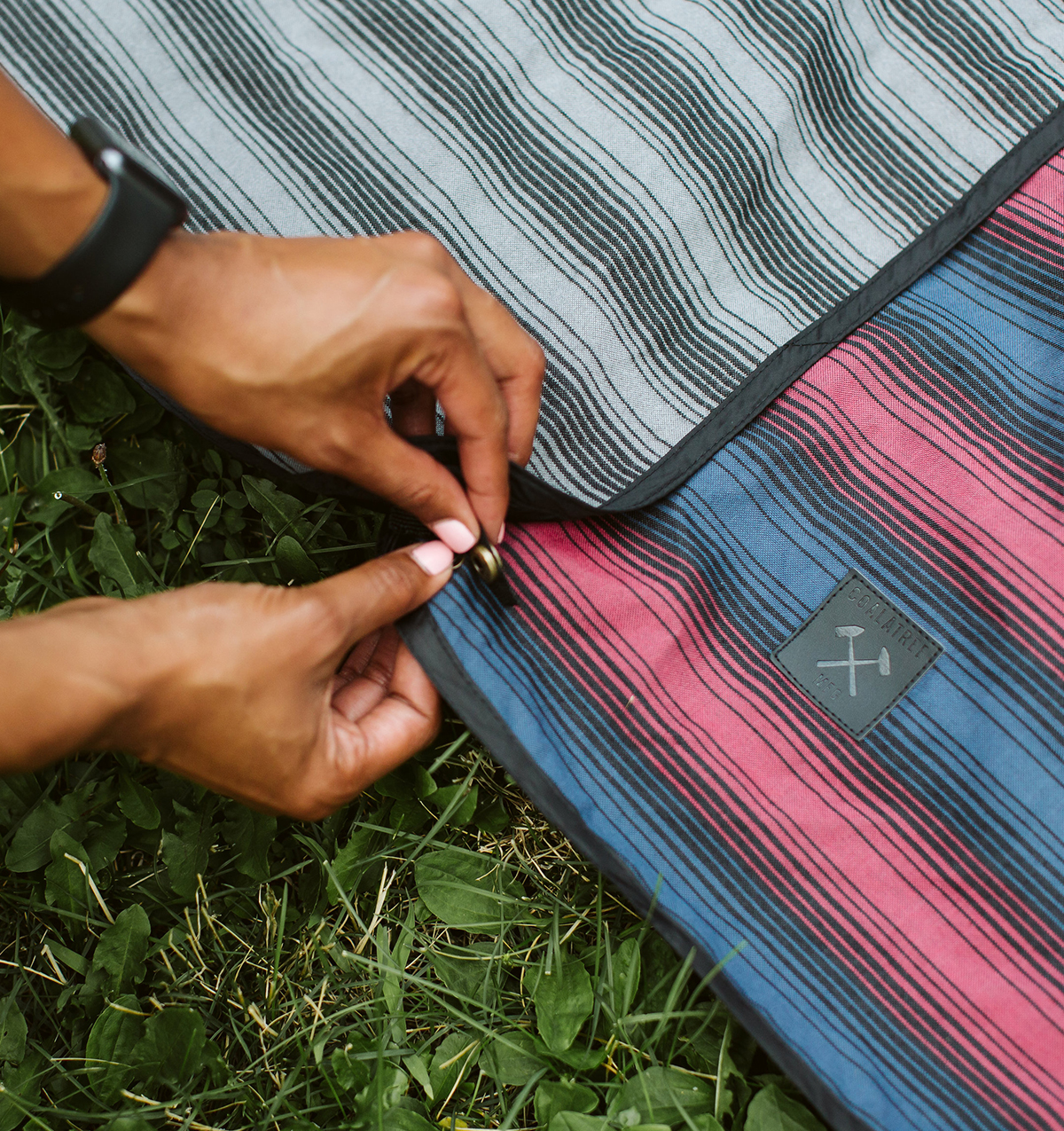 Take it Anywhere
Camping, backyards, festivals, road trips, beaches, airplanes, and more... with the Kachula Adventure Blanket, you can take it anywhere and do anything with it. Rain or shine, the Kachula is ready for it all.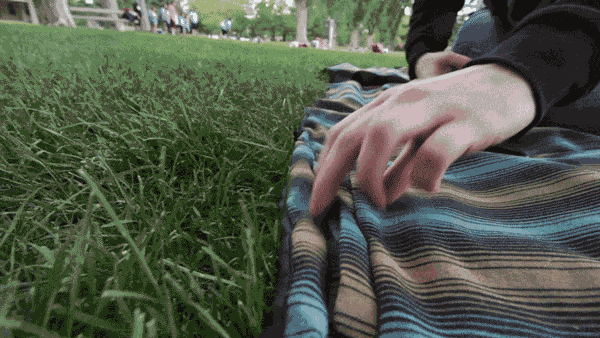 Your go-to blanket for any camping trip, festival, picnic, family adventure, international vacation, and more, the Kachula Adventure Blanket is ready for it all. The blanket stuffs into itself for use as a pillow, has a snap-attached hood to convert it to an emergency poncho, and is packable, water-resistant, and durable.
Top: Soft brushed nylon flannel, bottom: durable ripstop nylon, both made from 100% recycled materials
Measures 50" x 72" flat; weighs 1 lb 9 oz
Spot clean as needed. For a thorough cleaning, use a mild detergent in a front-loading washer. Hang dry.
Kachalua
Nice blanket. No quilting or fleece but warm. Need to evaluate how waterproof it is. Like the hood set up.
Maine Coon kitten proof
I never thought I'd be one for camo bed clothes but these nifty blankets have changed my life!
Willoughby (red girl) and Hank (blackish boy) are typical playful and territorial kittens...albeit quite large at 6 months old. Hank peed on our bed to mark his territory and they both attacked anything moving under the covers all night long!
I ordered three of these blankets for camping, but after getting fed up with their antics and getting peed on in the night... sacrifices had to be made.
I snapped two of them together and covered my king size bed. Tiny teeth and sharp claws cannot penetrate the material and Hank only peed once...it beaded up on top of the blanket and soaked his fur! Muahaha
Funnily enough they love to hang out on the bed now and all but disappear because of the excellent camouflage. I cannot recommend these blankets enough. If they stand up to naughty kittens, imagine how they'll do outdoors!
I need to buy more!
Great blanket! My daughter loved it as her Christmas gift!
Happy Secret Santa recipient!
Had my son-in-law in the family secret Santa exchange. He was more than thrilled with kachula! He's really looking forward to using it. He even demonstrated some of its features. It is pretty cool! Very inventive!
High quality blanket
I got an escalante kachula for myself and a desert sunset kachula as a gift- they're both great patterns. We haven't had the chance to use ours yet, but they are clearly high quality blankets and will be very useful. And I love that the company is committed to sustainability.
Useful but I recommend the puffy version
Not exactly what I expected as other reviewers stated. I was not expecting a puffy but the regular kachula has no insulation what so ever. With that said as a person who participates an many outdoor recreational activities I find it to be a useful piece of gear and would recommend but if looking for more of a blanket type insulated get the puffy version for almost the same price.
Excellent
Unprecedented quality, beautiful design, smart details...