Relax Anywhere
Relax anywhere with our double hammock, designed with the adventurer in mind. Cozy up with a friend or pup, or keep it all to yourself.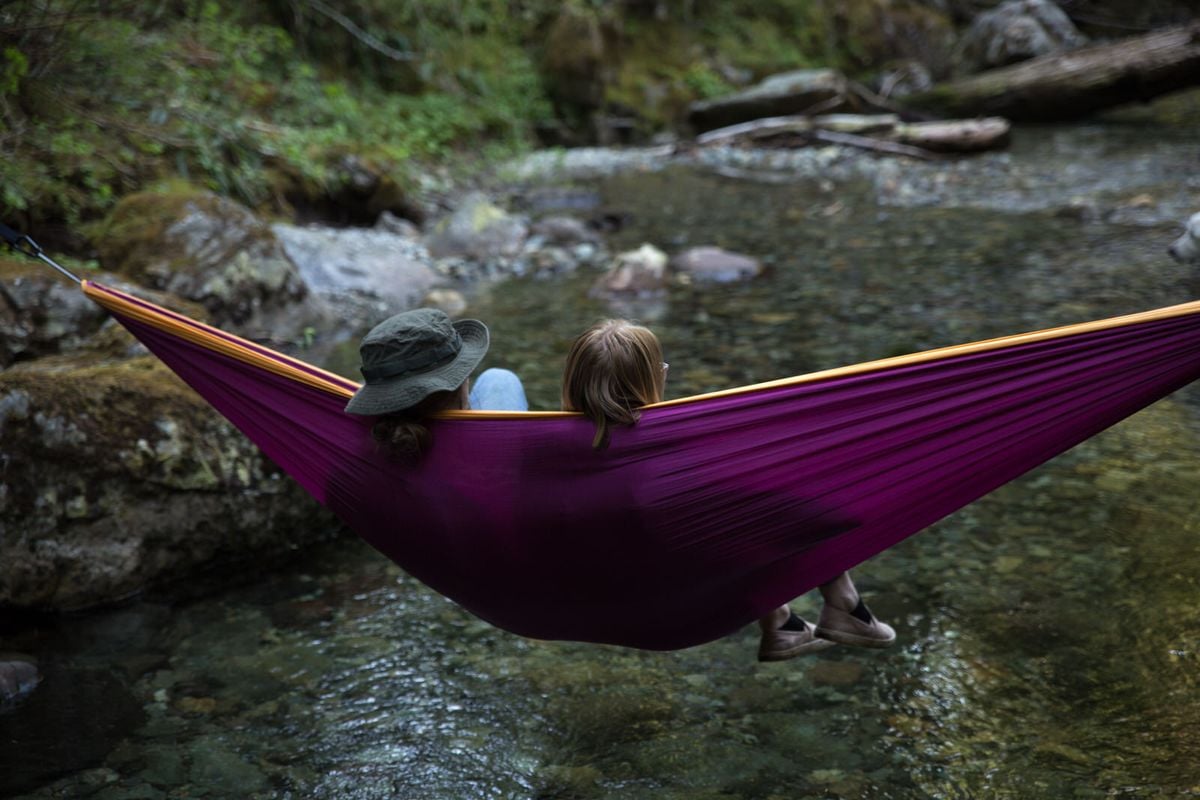 Ready to Hang
With triple-stitched seams and included ropes for hanging, the Wanderer Hammock is ready to hang. Between two trees or the fire escape of an abandoned building, where will you hang?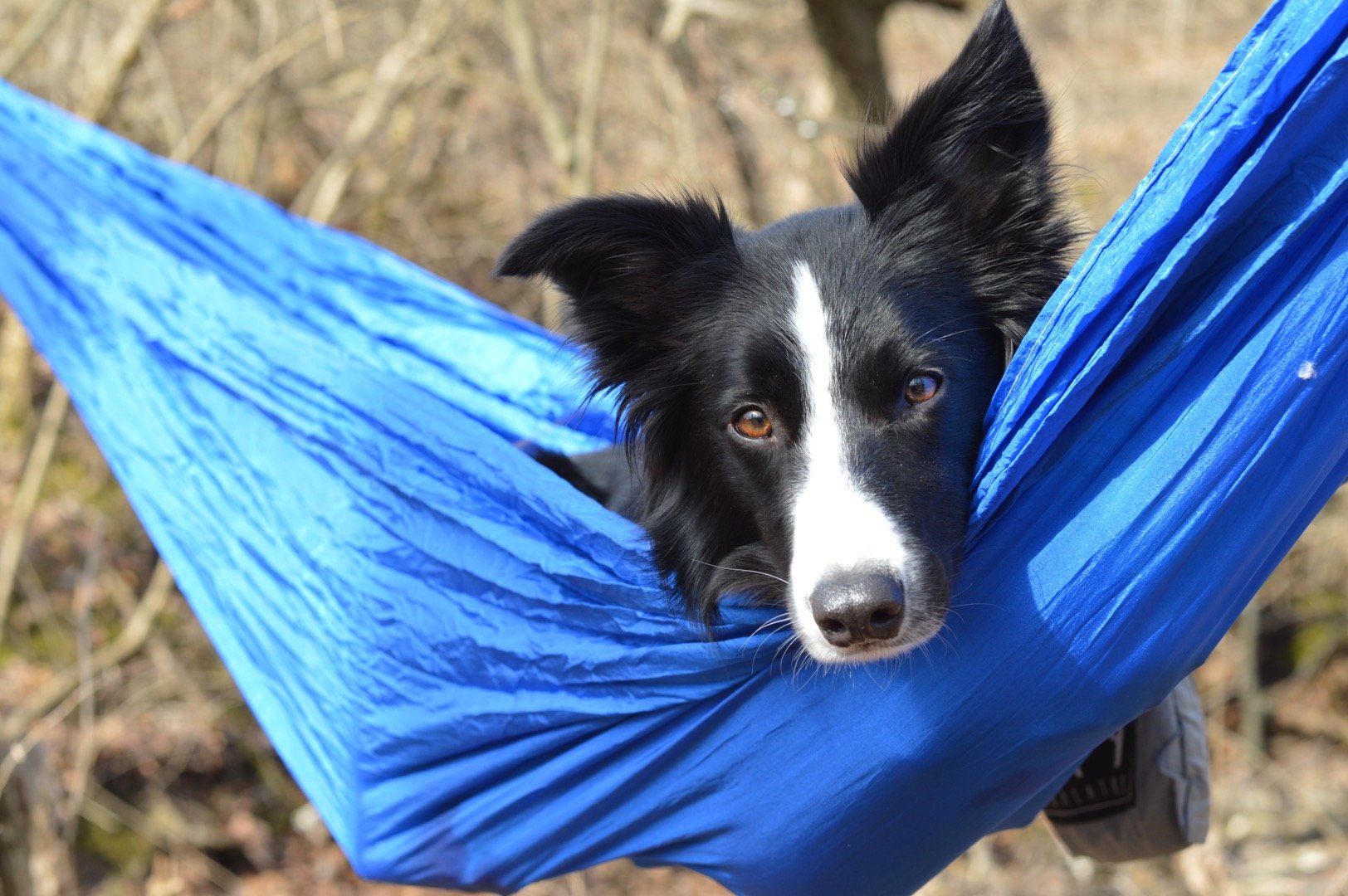 PACKABLE
Contrasting stuff sack doubles as a pocket when you're lounging.
SHAREABLE SPACE
Wide enough for two so you can share it, or wrap yourself and cozy up.
EASY HANGING
Two included ropes and carabiners make it easy to secure your hammock anywhere.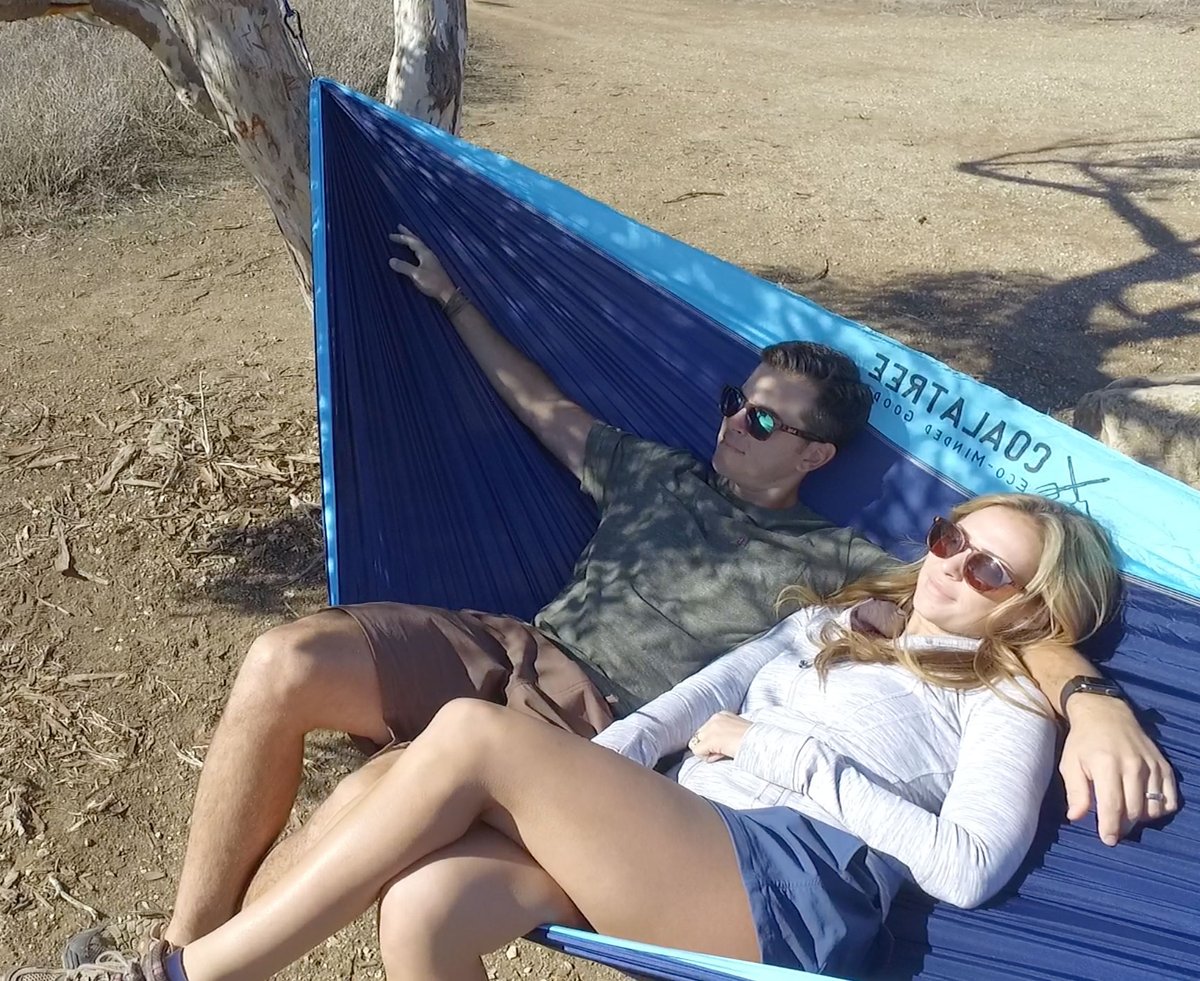 Greet the Outdoors
Perfect for anywhere you may venture, be it backpacking through the deep woods, a lazy afternoon at the local park, or a sunny day at the beach.
Measures 114" x 71", weighs 24.6 oz
Max 660 lbs
This product is a not a toy! Please use caution when using this hammock.
Warning! Using this product carriers and inherent risk. Always check for wear/damage/defects before every use. Use at your own risk! 
Use of this product is not recommended for pregnant women or individuals with medical issues. Use at your own risk! 
Take down this product after each use! Prolonged exposure to the elements (especially the sun, water, or wind) may damage the fabric or cause premature wear. 
Please advise weight restrictions of hammock. Injury may occur if weight limit is exceeded.
Fantastic
Family love it...fits two!!
Awesome hammock!
The hammock is a great size for two people. It was a gift and was happily received! Love the green color!
Amazing delivery time
The hammock I gave as a gift and is hasn't been used yet, but I can vouch for the A+ customer service when I had a question and for the speedy (Amazon like) delivery. Seems like a very cool company ❗️
Love to snug in our double
Very happy with the quality !
Super excited
I purchased this as a gift for a friend of mine who's currently stationed overseas with the Army. I shipped it to myself so I could wrap it and was super impressed without even using it. My friend is 6'5", so traditional hammocks are a bit of a challenge. I was excited that this double hammock offered something he could actually use, was easily set-up and super portable. I loved that it arrived in it's little bag, to reinforce it's portability, size and weight. I also added the extra strap system since the reviews said it made it even easier to set-up. The system looked super easy to set-up just from looking at it and very secure. I bought the evergreen color since it was Army colors. It was even better in person. The colors are a nice rich color that looked literally like nature and could easily work for men or women. I was so impressed I plan on ordering one for myself.
Wanderer Double Hammock (evergreen)
i purchased 2 of these. i love the color(s). i also purchased the tree hugger straps for each as i figured this would make the use of these hammocks that much more easy and enjoyable. i didnt really need double hammocks but i figured this would help ensure that me and my hiking/camping/kayaking companion(s) would be secure. i figured the extra wight capacity would help keep me secure and add the potential use to store bags/gear. i love that they pack down into themselves for compact travel. ive only used them with the (sold separetly) tree hugger straps so i cant say how well they work with the straps/rope that comes with them. i wish they offered some kind of bug mesh or rain cover, but i suppose any hammock style mesh or rain fly you can get at just about any outdoor store will work. i prefer to have matching gear myself but its deffinetly not a deal breaker. the tree hugger straps make set up just about anywhere a breeze. i recommend using a quilt or other simmular product to put down inside the hammock to help keep the breeze from sucking your heat out from under you while you sleep. im looking into inflatable options to use to help keep me comfy and warm. again i wish coala tree offered these options but its ok that they dont. in addition to liking matching gear i also like 1 stop shopping. hope this review helps.
Perfect for two
The perfect hammock for a pair of two. We are so happy to be supporting a kind brand like Coalatree. It's so easy to pack up and take with us on our nature walks/hikes.
Best hammock ever!
The best hammock I've owned. It's perfect for summer night stargazing and camping and all the adventures!!!