A CLASSIC IS REBORN
Coalatree's original Haswell Survival Knife was made in extremely limited quantities and sold out in no time. We've spent the past four years searching the globe for a way to bring this unique, one-of-a-kind survival tool back, without sacrificing an ounce of quality or craftsmanship.
"BEEFY, WITH RUGGED GOOD LOOKS."
ONE-OF-A-KIND
Each Haswell Knife is hand-crafted with care and forged from the most durable, long-lasting materials. Whether you're an expert bushman or a casual camper, the Haswell Knife will get the job done.
hand-forged
Skilled tradesmen have honed their craft to bring you this unique, one-of-a-kind survival tool.
built to last
Made from 1095 high-carbon steel, the Haswell Knife features a full-tang blade designed to last a lifetime.
reliably tough
Both the knife and sheath are made with brass rivets, designed to take any amount of abuse.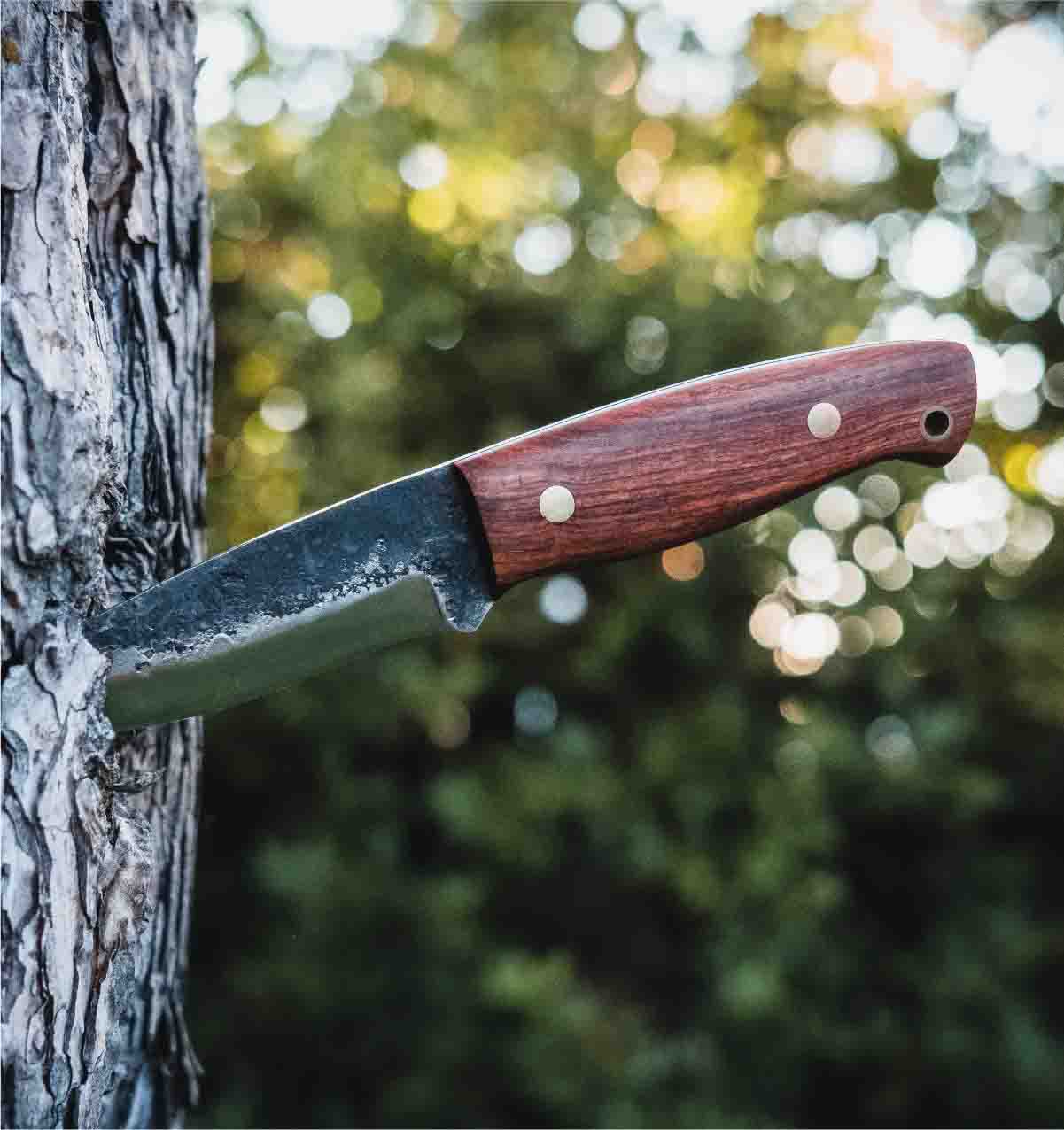 YOUR COMPANION FOR THE OUTDOORS
The Scandi grind blade is perfect for bushcraft and outdoor survival. The wedge-shaped edge allows for maximum efficiency in cutting, batoning, shaving, and more.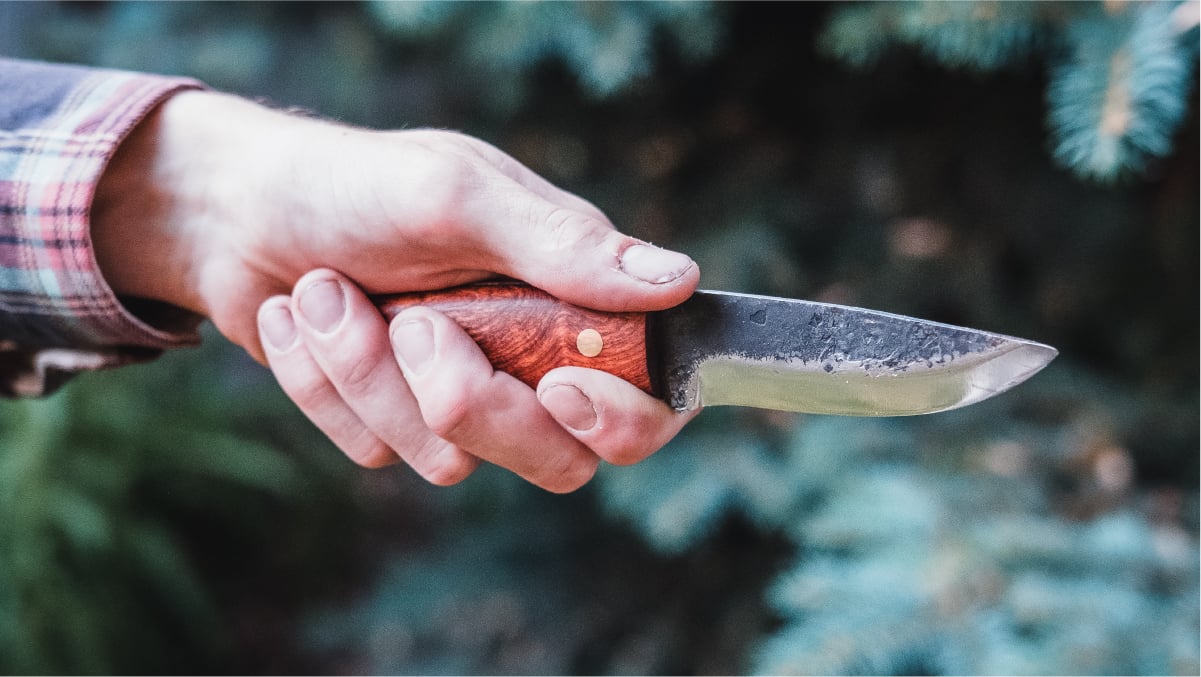 materials

1095 High-forged Carbon Steel

size

Blade Length: 4"; Overall Length: 8"; 3/16" Tang with Scandi Ground Edge

detail

Brass Rivets, Walnut Handle, Veggie-tanned Leather Sheath
Couldn't be more pleased
Couldn't be happier with this purchase. The knife itself is gorgeous but very simple and traditional at the same time. The full tang blade is stout and the weight is really balanced. The knife feels great in the hand. The 4" 1095 blade is the perfect size. It's large enough for bush crafting yet small enough for EDC without drawing much attention. The sheath looks well built and I'm glad the belt loop is attached directly to the sheath itself and not positioned higher. I prefer my sheaths to wear a little higher on my hip. It's there when I need it and it's not in the way or too visible under my shirt when I don't need it or am out and about around town. Really looking forward to putting it to work, will definitely be around for a while I can tell. Well done to the makers of this knife, nicely done.
Haswell Survival Knife
I ordered the Haswell Survival Knife (and a couple of other items) and the box arrived a couple of days ago. I kept most of the other items for gifts but, the Haswell Survival Knife I wanted for myself. It is compact yet has good heft to it. The scabbard is made of thick, quality leather. I braided some 550 (parachute cord) through the hole in the handle. What a great knife!
review
i got this knife as a gift for christmas and i really enjoy it it's a great bushcraft/survival knife and i really enjoy the finish on it, i love the handle and grip that it has to offer, if i had to choose one knife this knife would trump all of my other knives, it come razor like sharp straight out of the box and it has amazing capabilities
Awesome customer service
I got this knife in a battlbox subscription a while ago and it's been part of my edc since then. Great knife, came sharp, fits in the hand well too.
As for their customer service, I contacted them because one of the rivets popped off. Even though I could have fixed it myself, I had a right handed sheath and I'm left handed. Told them what happened and they sent me a pre-paid shipping label to send it back. Once I found a freakin printer and stuck it in the mail, the new sheath got to my house in like three days, which was awesome.
Beefy
The moment I held this knife the thought I had was, "This feels like mine." I always have it nearby I like it so well. I got mine through Bespoke Post as well.
What a great gift.
I received one from a good friend as a gift. It's a great knife, I love it.
Beautiful knife
The knife has a beautiful curve to it, and the spine is thicc. The sheath is really nice as well.
Great all around Knife
This is the best knife I have ever had.
Its nicely balanced and feels great in my hand.
It's quality built and I expect it will last me a long time.
I use it hiking camping and sometimes when I'm Kayaking