ZINC POWERED PROTECTION BY ACTEEV AND COALATREE
The Suray Sun Shirt, helps you enjoy fun in the sun without being exposed to damaging UV rays. With the permanent sun protection that the natural zinc properties in this shirt provide, you can stay feeling good and looking fresh.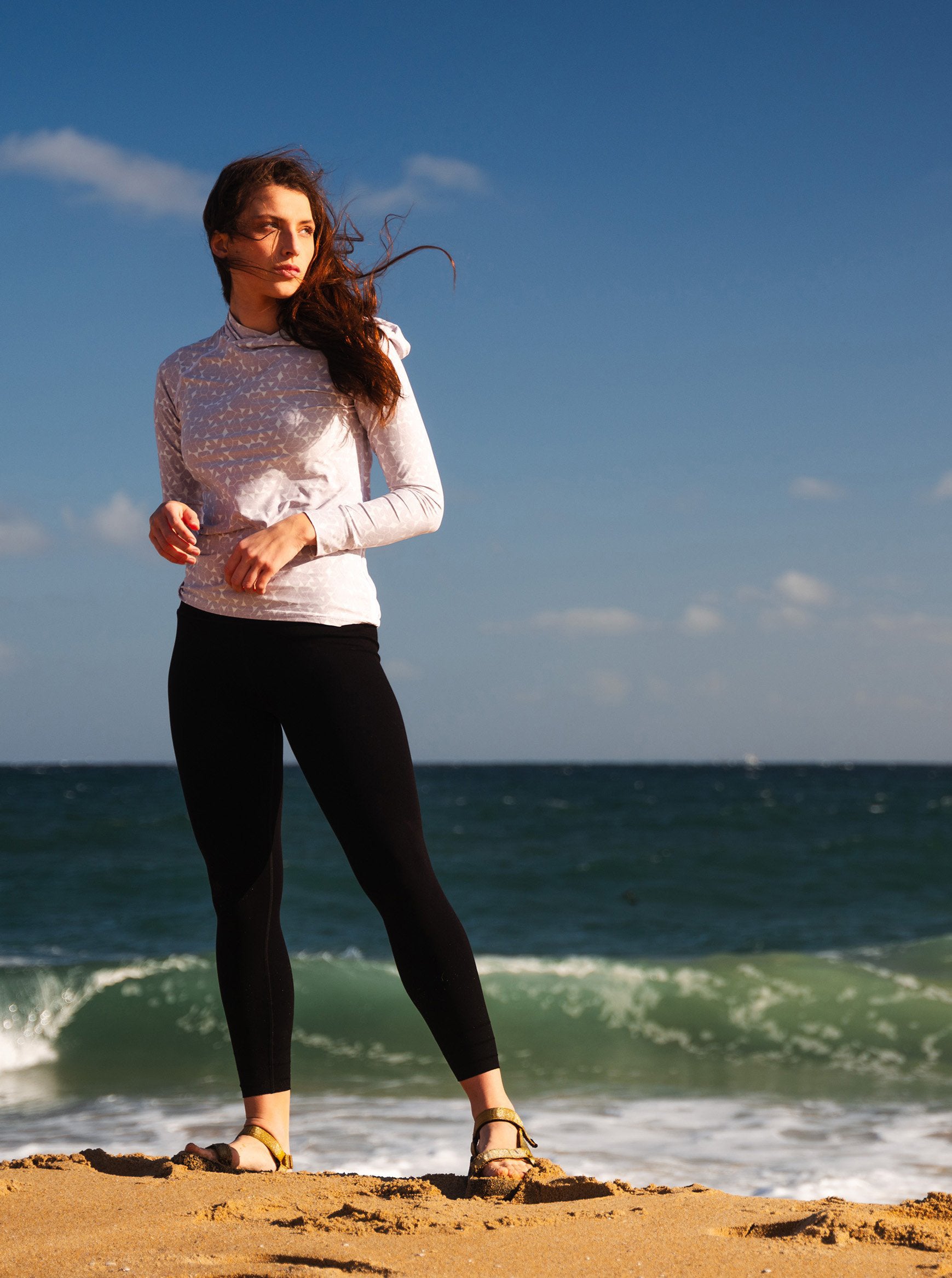 NON-CHEMICALLY COATED FABRIC
Unlike chemical applications that are coated or sprayed on, Acteev does not rely on any post-production treatment or after-market process. Instead, Acteev's zinc ions are embedded directly into the matrix of the molecules, providing protection that lasts the life of the product. This means Acteev performance textiles require less water in the manufacturing process while ensuring they remain as effective as day one.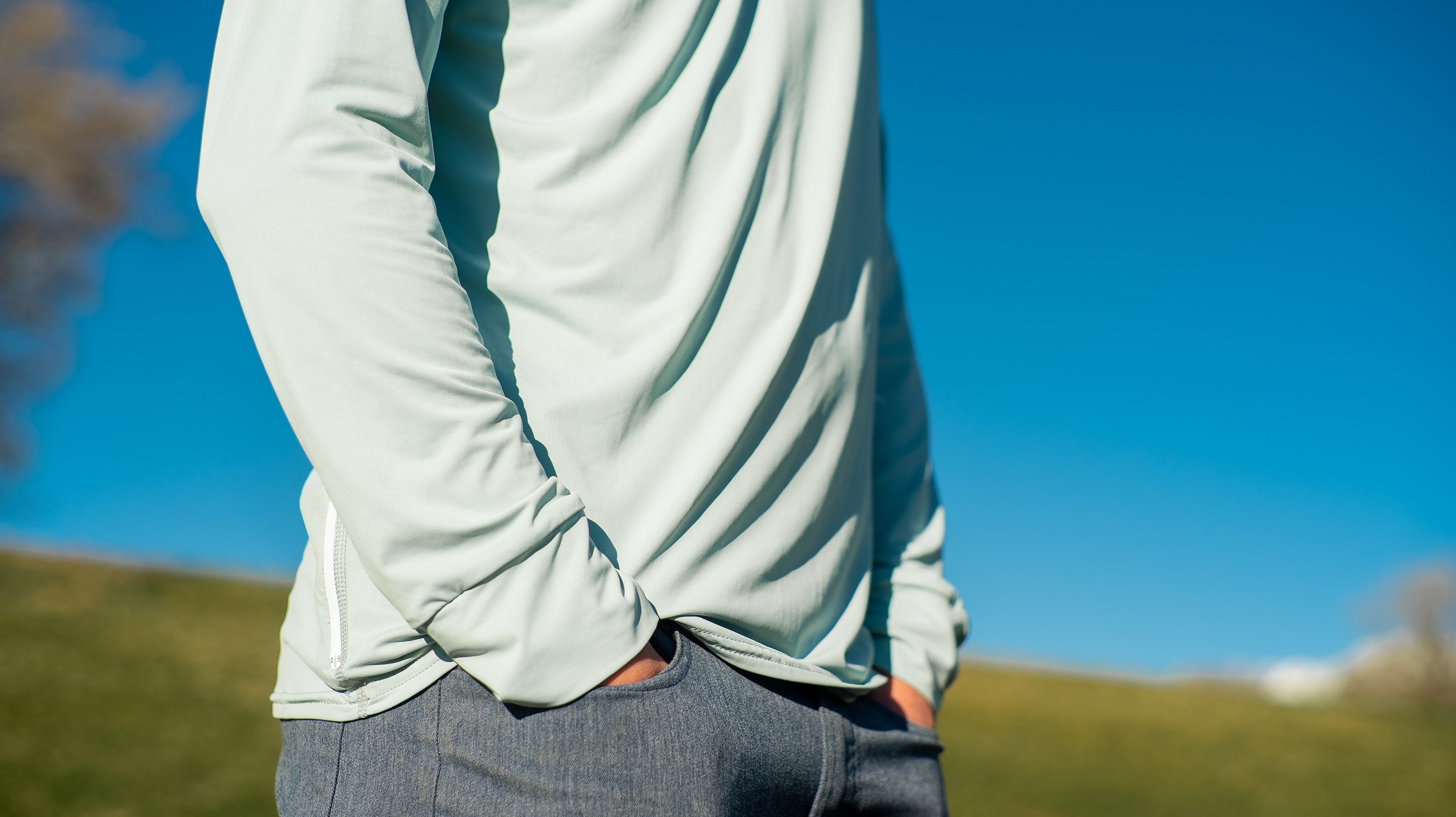 packable
On the go? Bring the Suray with you. Not only can it stuff into its own pocket, but it also has a carabiner loop, making it easy to attach to any bag.

hidden & secure pockets
Complete with a zippered side pocket with plenty of room for a phone, keys, or snacks, the Suray sun shirt helps to keep you enjoying the moment instead of trying to keep track of your valuables.

odor resistant
The Zinc in our shirt naturally fights odor-causing bacteria, mold, and fungi!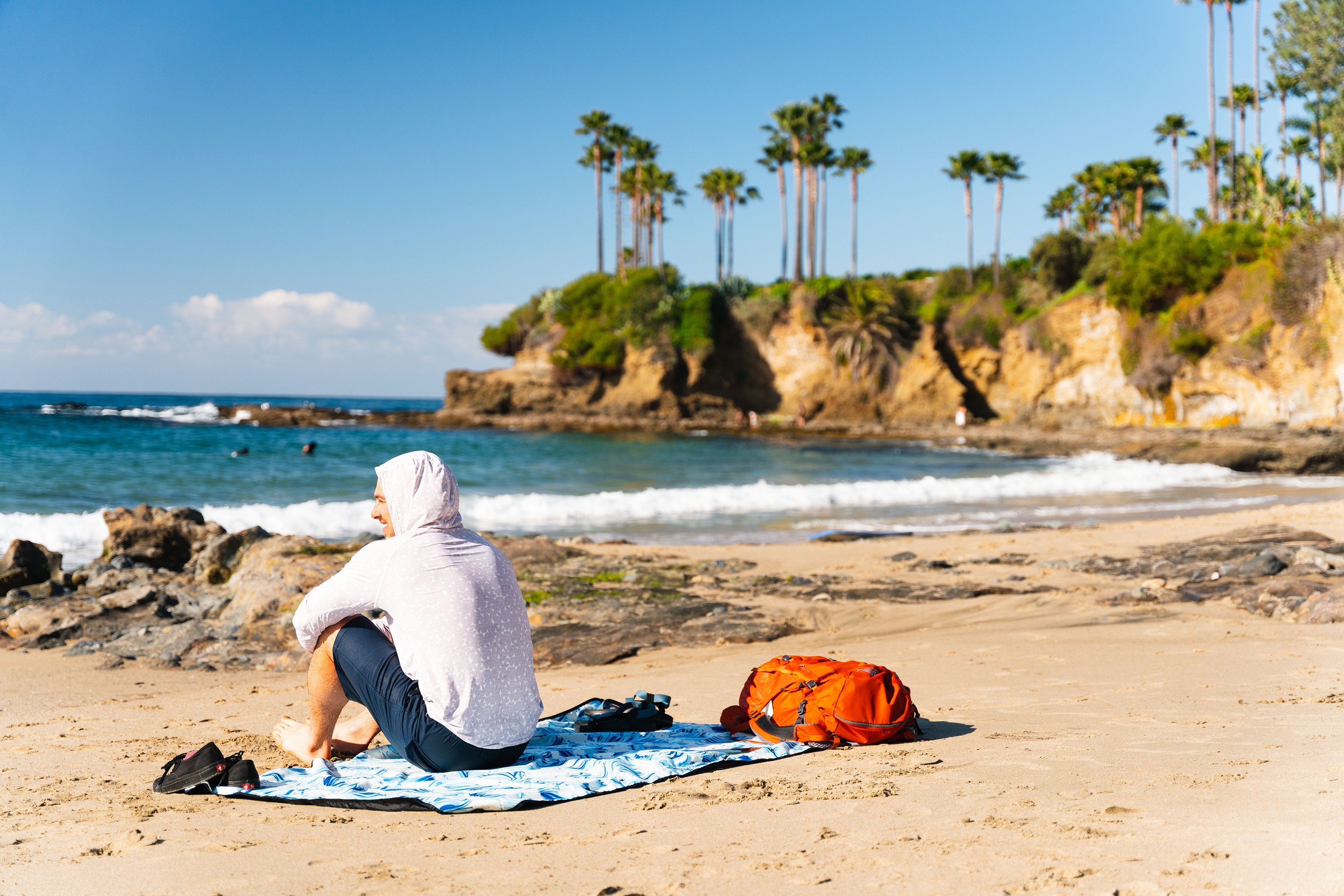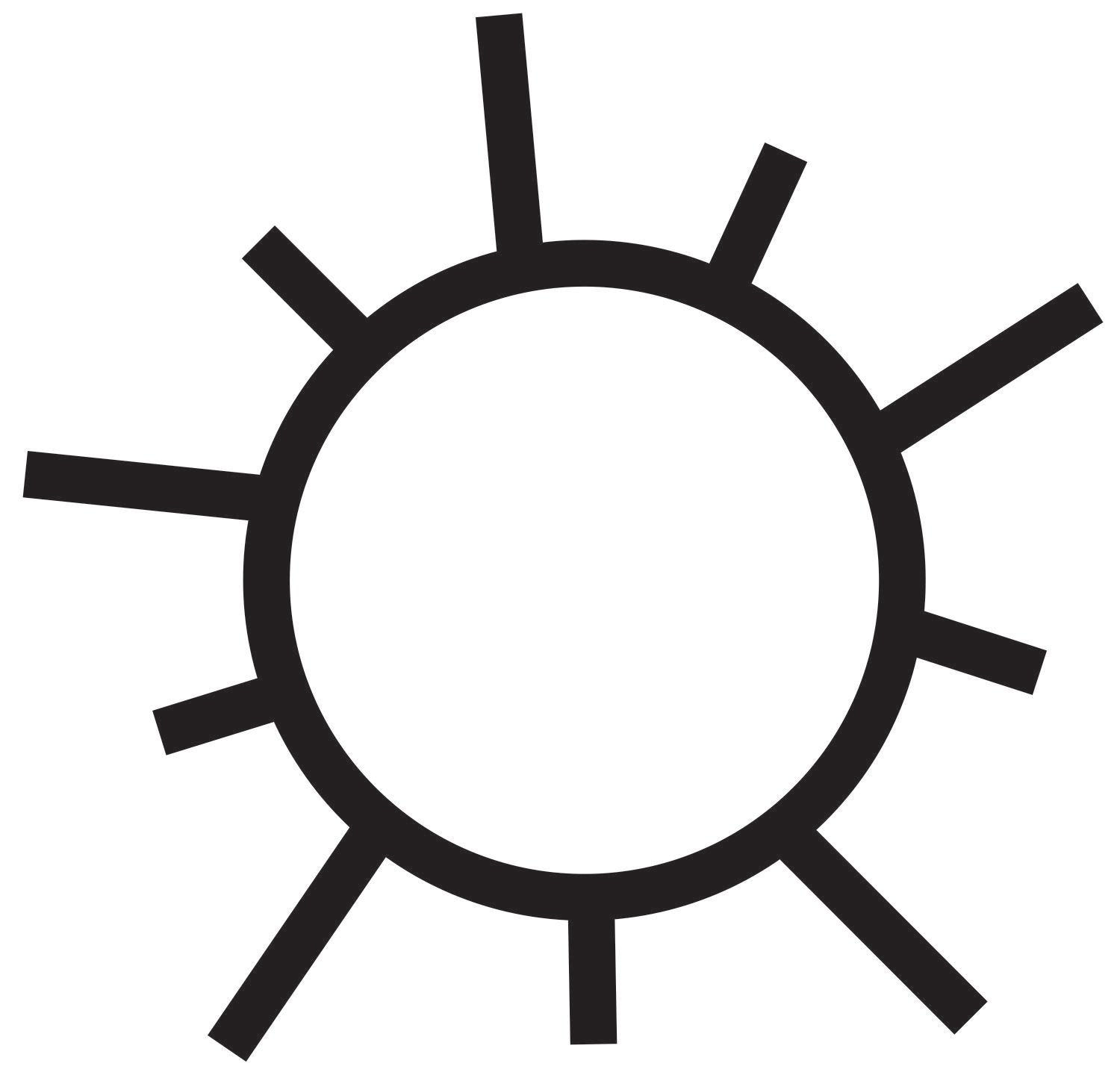 SOLAR POWERED FUN
Acteev locks in the environmentally safe antimicrobial protection of zinc ions within superior nylon 6,6, creating yarns and fabrics that naturally provide UPF 50+ protection and combat odor-causing bacteria, mold, and fungi.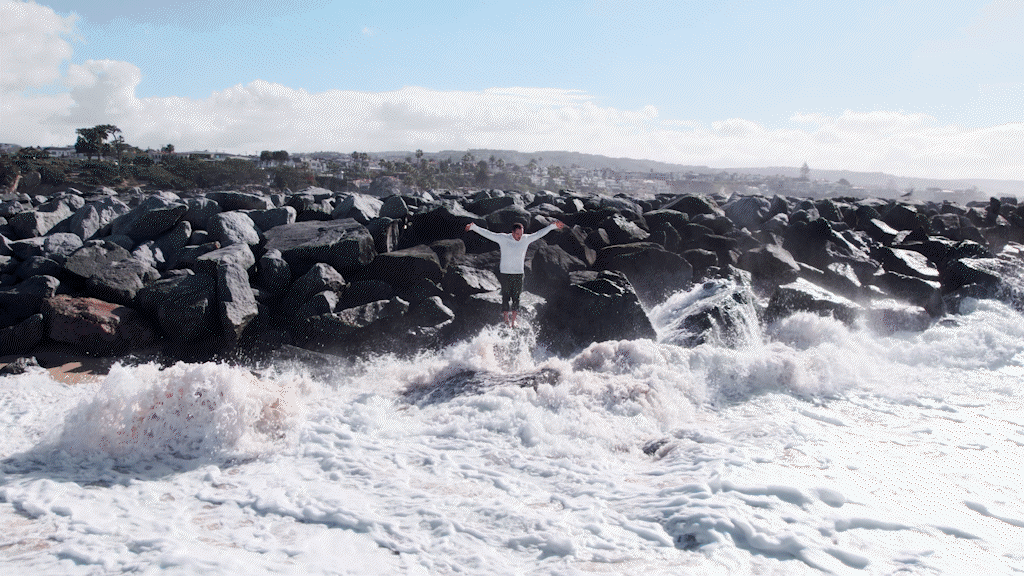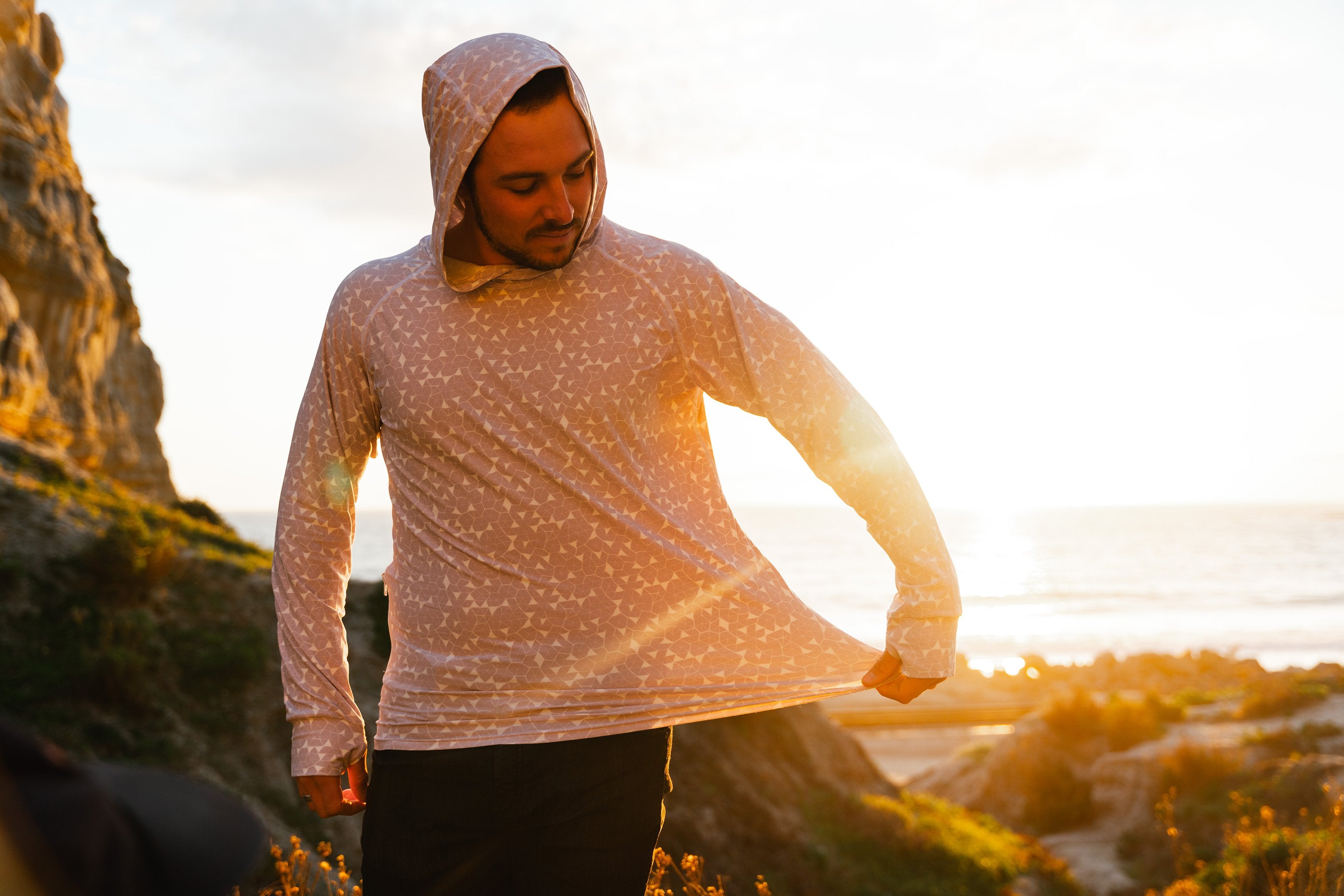 moves with you
Our unique fabric features four-way stretch and flat seams, making it easy to move however you need to.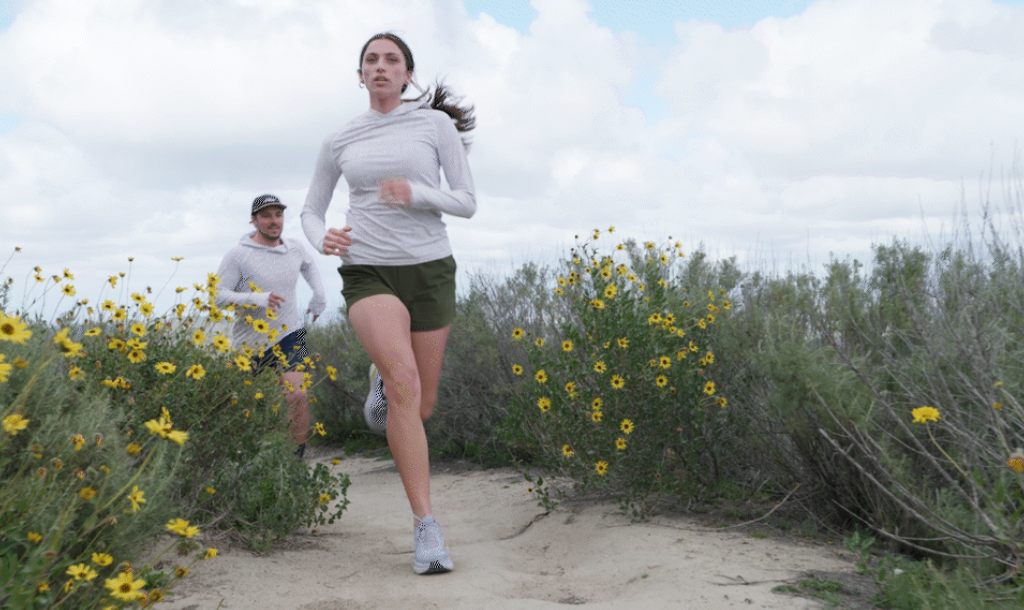 care

Wash inside out with other technical fabrics. Do not wash with towels or sheets. Machine wash, inside out, delicate with gentle detergent, hang dry.
Great Shirt - the whole family have one
the four way stretch makes this very comfortable and its quick dry properties are perfect for beach wear. The single zip pocket is handy for storing one key or a small amount of money/credit card.
Great sun shirt, gets much less stinky
This is my second of these hoodies -- I liked the first one enough to buy another. I've tried a lot of sun shirts, and synthetic shirts in general, over the years and they all smell terrible after relatively little wear. It's the nature of polyester. This shirt originally caught my eye as it was advertised to be stink-free. I wouldn't say it's magically 100% stink-free (Is anything? Even merino holds odor after long enough...) but it's a huge improvement over other poly shirts. I can sweat in it over multiple wears and not want to tear it off and launder it the instant I get home. It's also very well-constructed --the stitching feels solid -- and looks good on me. I'm female, 5'3" 115 lbs with a muscular upper body and ordered my normal size small. Fits great, not too tight or loose, very flattering. Love the light blue. Can we get a light green?
Awesome Shirt
The material is soft and just the right amount of weight. I love the sun protection and fit. I purchased W - blue and one with a pattern.
Well done Coalatree!
Wonderful & cool!
I purchased a Suray Sunshirt last winter, which means that I didn't really have a chance to put it to the test until recently. Now that it's getting warmer, I have to truly say that this will be one of my favorite shirts this summer! I like that it's sun protective, but you can really feel the cooling while walking or biking. I might even wear this while backpacking!
This so works!!
I took this for a test run this past weekend and I felt confident & comfortable!! This is for an upcoming trip to Europe and can't wait to hike around in this!!
Excellent customer service/product
These guys were very helpful in changing my order last minute as I realized I needed a different size. Great customer service and the shirt feels great. Looking forward to using it
Great shirt and customer service
The shirt is beautiful and fits perfectly. My first shirt had some stitching issues that customer service handled quickly. My replacement shirt is perfect!
love the shirt but…
The shirt is very effective in the sun. It's very light, and it seems to allow perspiration to pass away from my skin. I originally ordered one herringbone, and one blue wound up receiving a women's blue, which I returned, but received another herringbone. I wanted one of each, but I will make do.