Trailhead Pants
Trailhead Pants Size Guide
Our Trailhead Pants come in two styles, Regular fit and Slim fit. All Measurements are for the garment and are not body measurements. Trailhead Pants have a stylish ankle-length fit and the inseam may be shorter than you are used to. The Trailhead pants are unisex and look great on both genders. 
"DAMN NEAR PERFECT"
They raised over $400,000 to become Kickstarter's highest funded outdoor pant. Durable, smartly built, and ridiculously comfy, our Trailhead Adventure Pant is revolutionizing the traditional recreation pant.
THE OUTDOOR PANT YOU CAN WEAR TO THE OFFICE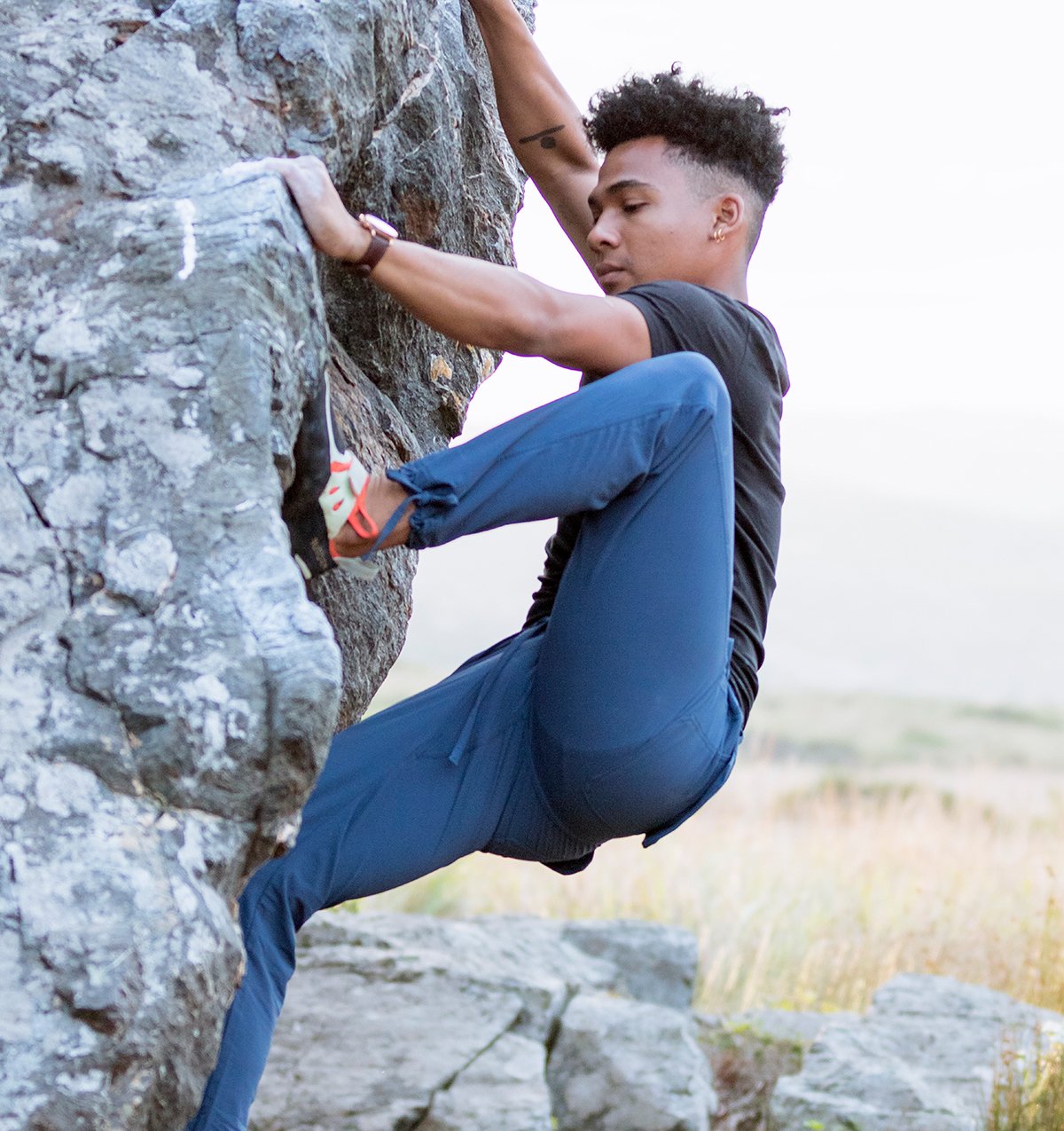 WATERPROOF & BREATHEABLE
Don't let a little water ruin your day. Our eco-friendly DWR finish not only repels water, but makes stains and spills bead right off, while maintaining all-season breathability.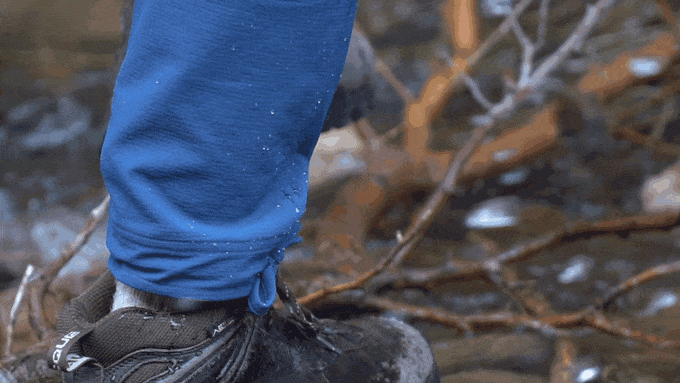 4-WAY STRETCH
Revolutionary four-way stretch features 360* of comfort and moves with you.

ANTI-MICROBIAL
Unique fabric inhibits the growth of bacteria so you can do more and wash less. This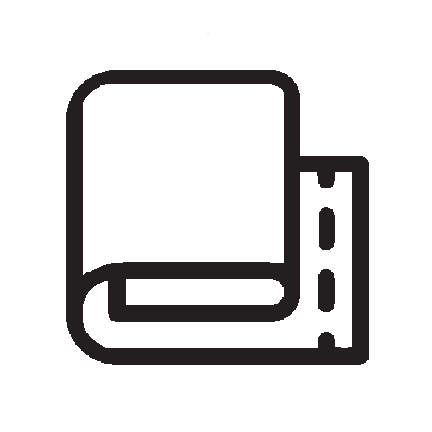 TEAR-RESISTANT
Constructed from durable ripstop nylon that stops tears before they start.
REVOLUTIONARY MATERIAL MADE FOR ADVENTURE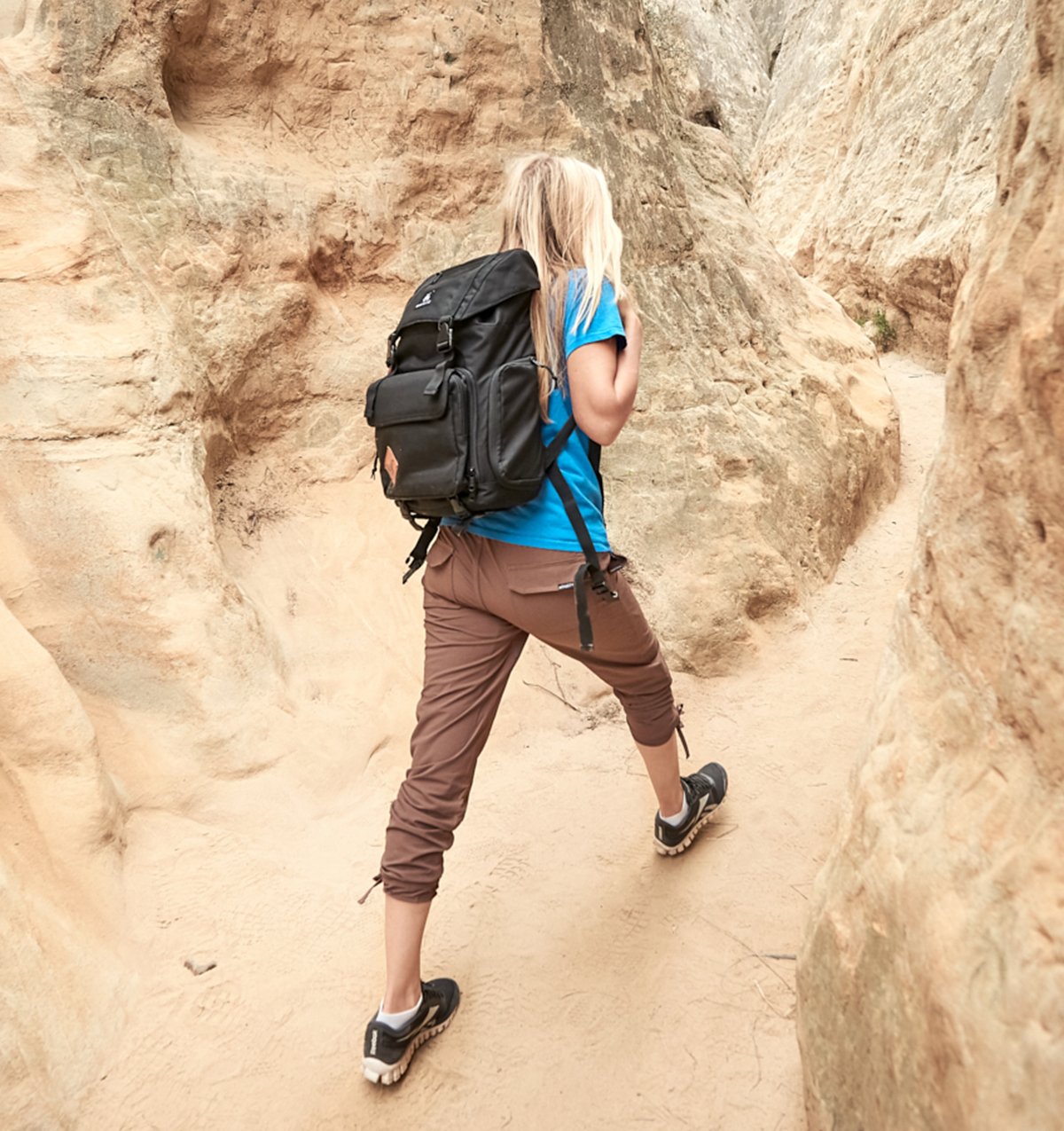 STUFF 'EM & RUN
Pack 'em down small by stuffing into the front right pocket. Wear them long or use the drawstring ankle ties to cinch them up to capris. No matter where you're headed, the Trailhead Pants are ready.
Waterproof and breathable, four-way stretch, antimicrobial, tear-resistant, packs down into front pocket for travel or for use as a small pillow.
Fair Wear® bluesign® 88% nylon, 12% spandex with DWR finish. Made from recycled materials.
Machine wash cold with other technical fabrics. To keep the DWR feature lasting long, always hang dry. Do not bleach. Do not iron.
Great pair of pants!
Owned these pants for a couple of weeks now. Super comfortable and flexible. They're my new go to rock climbing pants.
Good for all kinds of activities
Comfortable with nice deep pockets.
I want every color
I can't say enough about these pants. I now have three pair, two in the relaxed fit, one skinny. The relaxed is the best fit for me. Plenty of room to move, nothing constricting. They repel water and wind. Can't wait to get out on some hiking trails in these awesome trail pants.
Going to buy more!
I'm wearing these now! I got the medium in grey and the only thing I could POSSIBLY complain about is that the ankle drawstrings were super long so I cut them shorter. Huge pockets, extremely comfortable waistband, and pretty stylish with any outfit. I'm going with the small next time to be slightly less baggy and more form fitting. Huge fan!
Love them
When I took them out of the bag (was it a plastic bag? ick) the texture was weird. After wearing them for a few minutes I stopped noticing the texture. They are so comfortable I wore them for 5 days straight before I reluctantly put them in the hamper. I love that they have belt loops and the length was perfect, especially with the draw strings. If I could afford to, I would buy more in different colors. I just wonder what the "recycled materials" are used to make them? I bought a pair for my husband and he hasn't taken them off either.
Great Outdoor Pants!
I have been unable to find a pair of all around hiking pants that are cool enough to hike in but also comfortable enough to wear in a variety of settings. These pants did not disappoint! Wore them on a 8 mile hike through wet and snowy conditions. Extremely comfortable
Pants for anything!
I love these pants so far!! I've only taken them on a casual hike so far, however, I expect they will be going with me on many more. I originally got the Slim fit in large, but after trying them on, decided to go for a Regular fit in medium and these fit much better on me (I'm 5'8" & 155lbs with a narrowish waist but large hips, so the large slim was way too loose around my waist, but was hugging my thighs and calves a bit too much for my comfort. The regular medium is perfect though and the length is good, they reach the tops of my boots comfortably and can be rolled up further if desired.
I also want to shout out to the fabulous customer service!! I had to exchange my pants right around Christmas and New Years, making it difficult to get them back in time before I flew back to Ireland, and Sierra helped me get them extra fast with expedited shipping and everything! Thanks so much!
I OWN 3 PAIRS!
I absolutely love these pants! They're great for all outdoor activities and are also fashionable for any setting. I wear them particularly to play disc golf in and for yard work.