Trailhead Pants
Trailhead Pants Size Guide
Our Trailhead Pants come in two styles, Regular fit and Slim fit. All Measurements are for the garment and are not body measurements. Trailhead Pants have a stylish ankle-length fit and the inseam may be shorter than you are used to. The Trailhead pants are unisex and look great on both genders. 
"DAMN NEAR PERFECT"
They raised over $400,000 to become Kickstarter's highest funded outdoor pant. Durable, smartly built, and ridiculously comfy, our Trailhead Adventure Pant is revolutionizing the traditional recreation pant.
THE OUTDOOR PANT YOU CAN WEAR TO THE OFFICE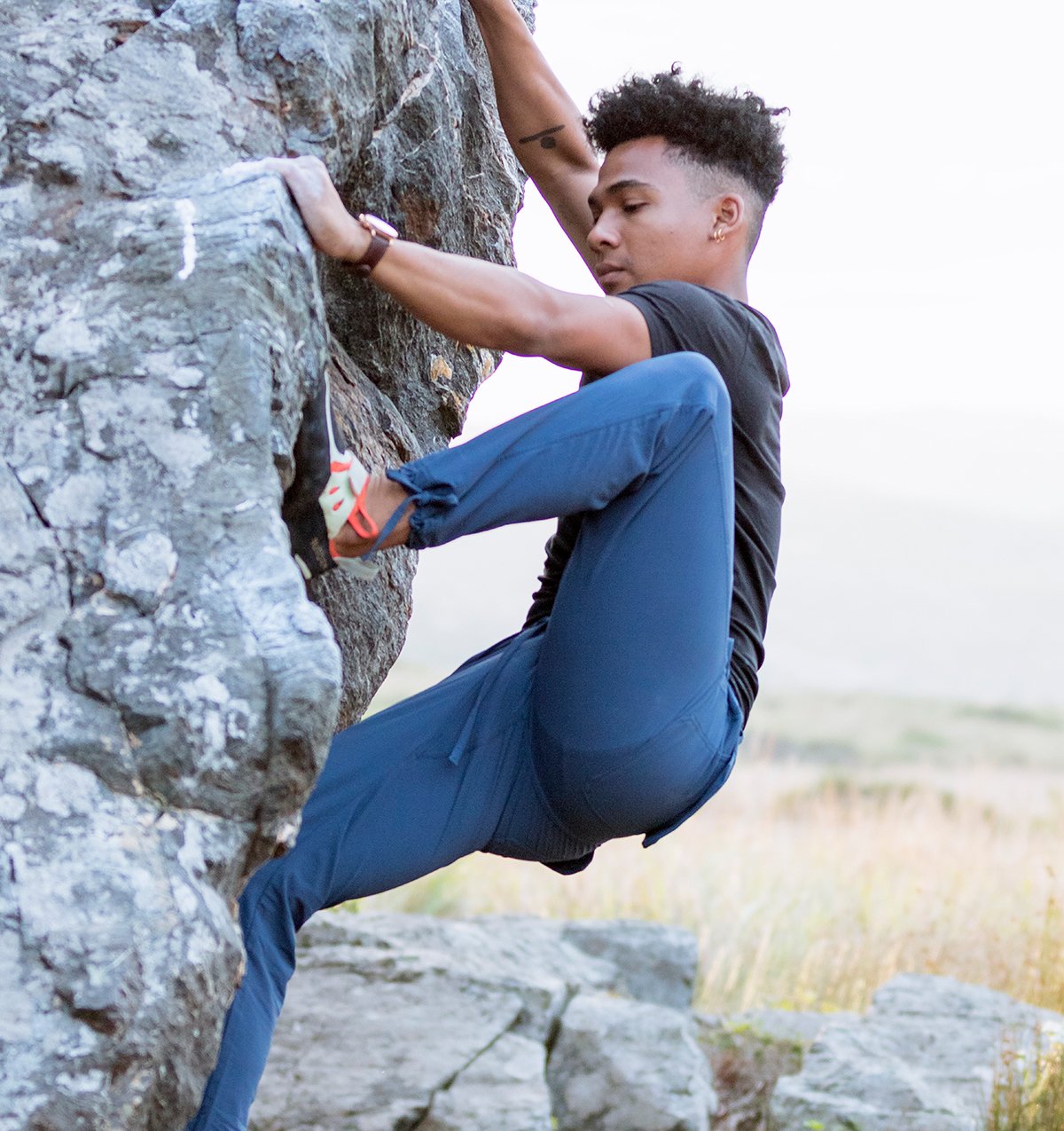 WATERPROOF & BREATHEABLE
Don't let a little water ruin your day. Our eco-friendly DWR finish not only repels water, but makes stains and spills bead right off, while maintaining all-season breathability.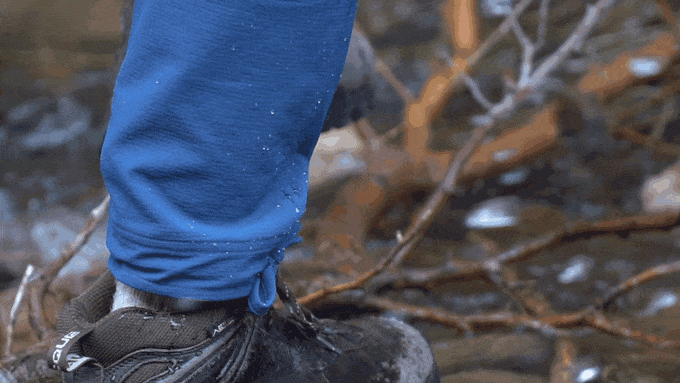 4-WAY STRETCH
Revolutionary four-way stretch features 360* of comfort and moves with you.

ANTI-MICROBIAL
Unique fabric inhibits the growth of bacteria so you can do more and wash less. This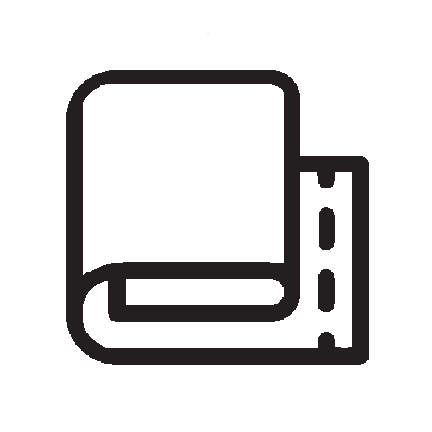 TEAR-RESISTANT
Constructed from durable ripstop nylon that stops tears before they start.
REVOLUTIONARY MATERIAL MADE FOR ADVENTURE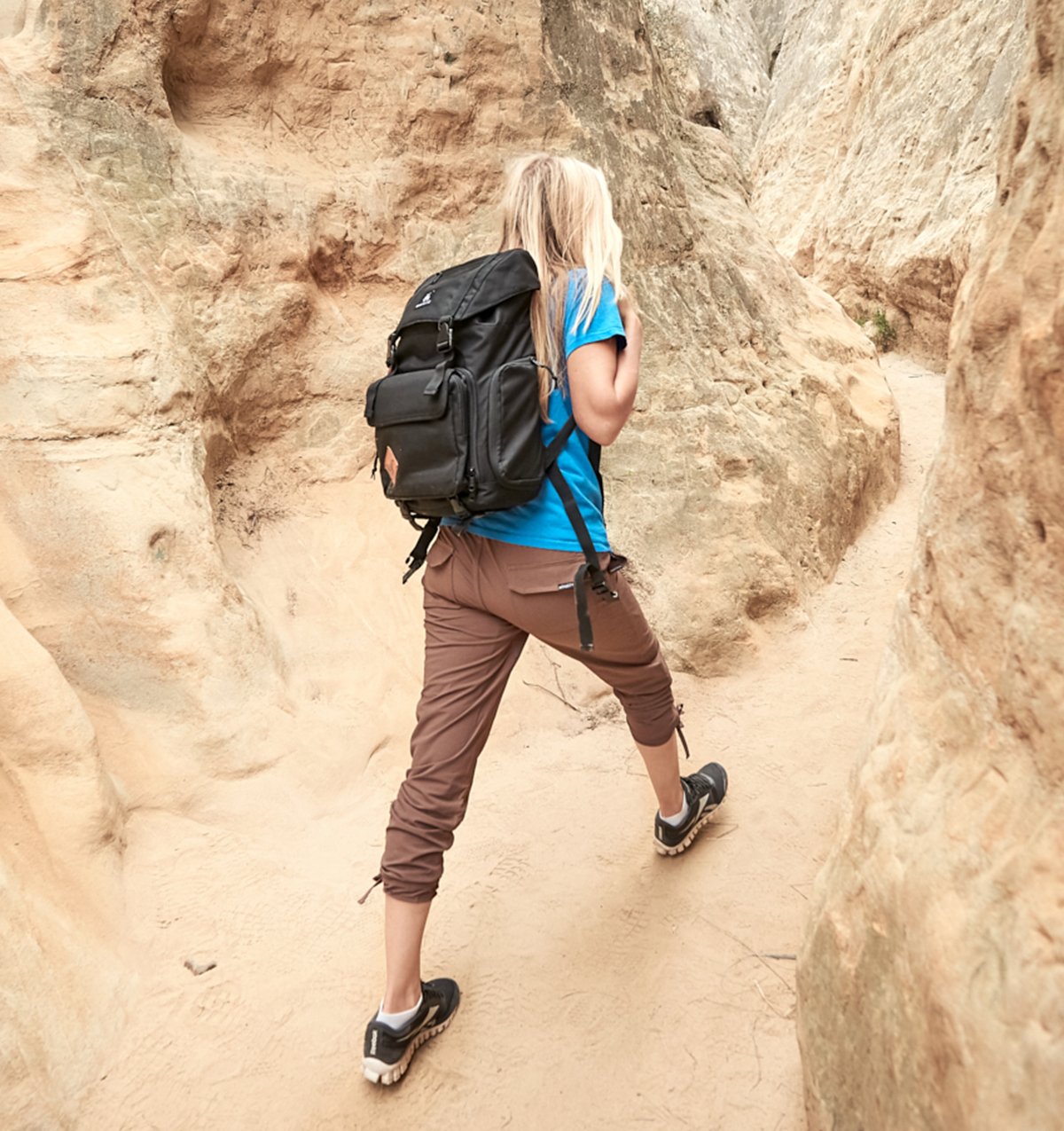 STUFF 'EM & RUN
Pack 'em down small by stuffing into the front right pocket. Wear them long or use the drawstring ankle ties to cinch them up to capris. No matter where you're headed, the Trailhead Pants are ready.
Waterproof and breathable, four-way stretch, antimicrobial, tear-resistant, packs down into front pocket for travel or for use as a small pillow.
Fair Wear® bluesign® 88% nylon, 12% spandex with DWR finish. Made from recycled materials.
Machine wash cold with other technical fabrics. To keep the DWR feature lasting long, always hang dry. Do not bleach. Do not iron.
Fabulous buy
These are, without a doubt ,the most yummy , comfy yet durable pants ever! The fit is great, they don"t make a swoopy noise and they breathe and allow movement s well. I am so please with this purchase.
AMAZING
Backpacked the escarpment trail with these pants and they were incredible! Flexible, kept me warm, cool when needed and such great quality of material. In love.
MUST HAVE!!!!!
I was a little skeptical about trying these pants since I'm not a fan of ordering clothes online but these pants looked too good to pass up. I put them on yesterday and instantly Knew these are gonna be my go to pants for life. I have already worn them rock climbing and did a two hour moving job up three flights of stairs and they are the best thing I have ever worn on my legs hands-down. I am retiring all of my other hiking/work pants and getting every color of these possible. I cannot stress enough how much I am in love with these pants. You guys did an incredible job and I look forward to getting more pairs! They have the perfect amount of comfort flexibility and rugged appearance to know that they are going to last through any of your adventures. The sizing is pretty spot on I would recommend getting the regular size unless you have very thin legs to begin with but all around I could not be more impressed.
Great pants; as advertised
I first ordered the "slim" version of these pants, and as much as I wanted to make them work, they were just a bit too tight for me...HOWEVER, I was able to easily return them and exchange for the regular fit, and they're awesome: super comfy and roomy. I've gotten a ton of compliments on them too.
Highly recommend.
l ❤️❤️❤️❤️❤️❤️❤️❤️ these pants
I could literally wear these everyday! I bought a medium slim fit and a small relaxed fit. Both fir well but different. I wear these to work and play. I love the colors as well.
Legendary Pants
Comfy as could be, and durable too.
You can wear these out on the trail or casually in town too.
I got the regular fit, and they fit great, slim fit would of been to tight for my liking but the regular just does it. 10/10 would recommend
These pants are amazing
6', 215lb and the Large fit great (regular fit, not slim). They live up to the hype. I've been wearing these for pretty much everything including a hike up Old Rag, which has a ton of rock scrambles. There was a lot of sliding and scraping against rocks. I was impressed they didn't tear a few of those times but I was certain the fabric would show permanent damage of some sort. Nope. One wash cycle and a hang dry and they were like new again. They would be too hot for anything strenuous in hot weather but other than that, these are perfect for pretty much anything. They're super comfortable, stretchy, and they look good. Water beads up pretty well. They're not waterproof, they do soak through, but they dry crazy fast. I think they found a pretty decent compromise between water resistant and breathable with this fabric. I recommend them and will probably buy another few pairs myself.
The perfect casual pant
I love this pant so much I immediately ordered a second pair. The fabric drapes well and does not cling, it's stretchy but not slouchy, and it's like a lightweight crepe and not shiny in the least. The elastic tie waist is subtle and not bulky. The pockets are deep enough for a large cell phone and the ties at the bottom are cute. This is a definite step up from the looks of a sweat pant or track pant but just as comfy. While I haven't taken this on a long trip yet, I know it'll be great to wash in a sink and dry overnight. I just returned from a long driving trip and these pants were comfortable sitting for several days behind the wheel. Winner!!