Trailhead Pants
Trailhead Pants Size Guide
Our Trailhead Pants come in two styles, Regular Fit and Slim Fit.
All measurements are for the garment and are not body measurements. Trailhead Pants have a stylish ankle-length fit and the inseam may be shorter than you are used to. The Trailhead Pant is unisex sizing and looks great on all genders.
If you're looking for the fit of our original Kickstarter pants, grab the Slim Fits.
"DAMN NEAR PERFECT"
They raised over $400,000 to become Kickstarter's highest funded outdoor pant. Durable, smartly built, and ridiculously comfy, our Trailhead Adventure Pant is revolutionizing the traditional recreation pant.
THE OUTDOOR PANT YOU CAN WEAR TO THE OFFICE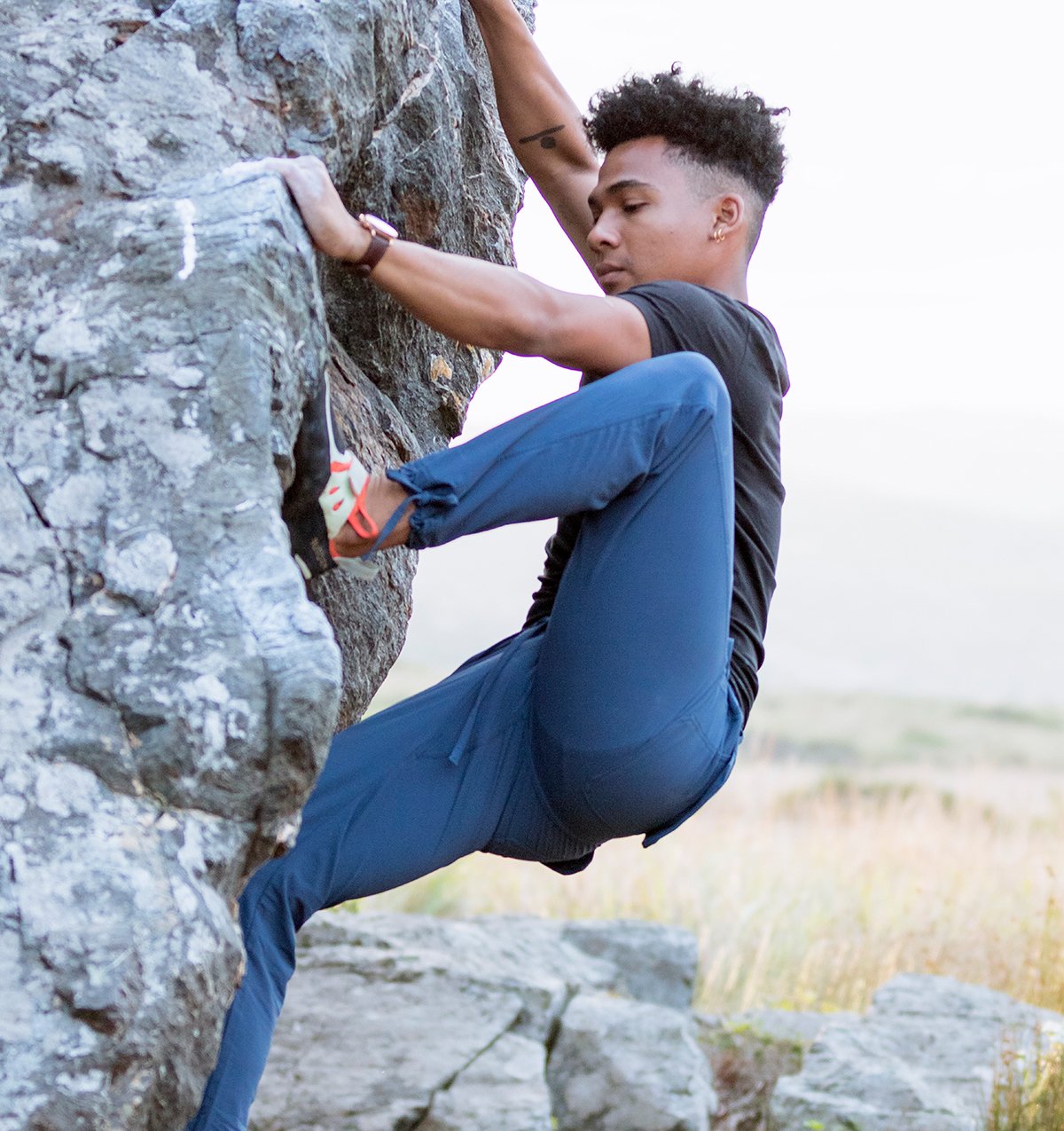 WATERPROOF & BREATHEABLE
Don't let a little water ruin your day. Our eco-friendly DWR finish not only repels water, but makes stains and spills bead right off, while maintaining all-season breathability.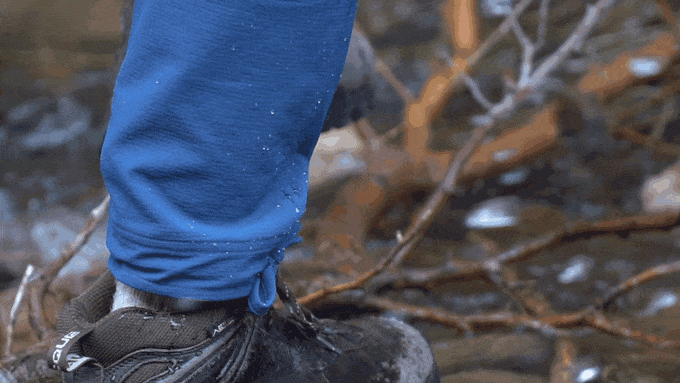 4-WAY STRETCH
Revolutionary four-way stretch features 360* of comfort and moves with you.

ANTI-MICROBIAL
Unique fabric inhibits the growth of bacteria so you can do more and wash less. This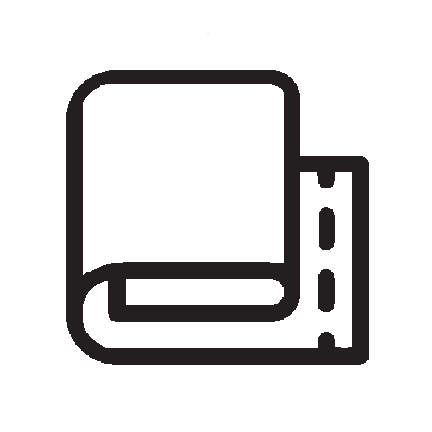 TEAR-RESISTANT
Constructed from durable ripstop nylon that stops tears before they start.
REVOLUTIONARY MATERIAL MADE FOR ADVENTURE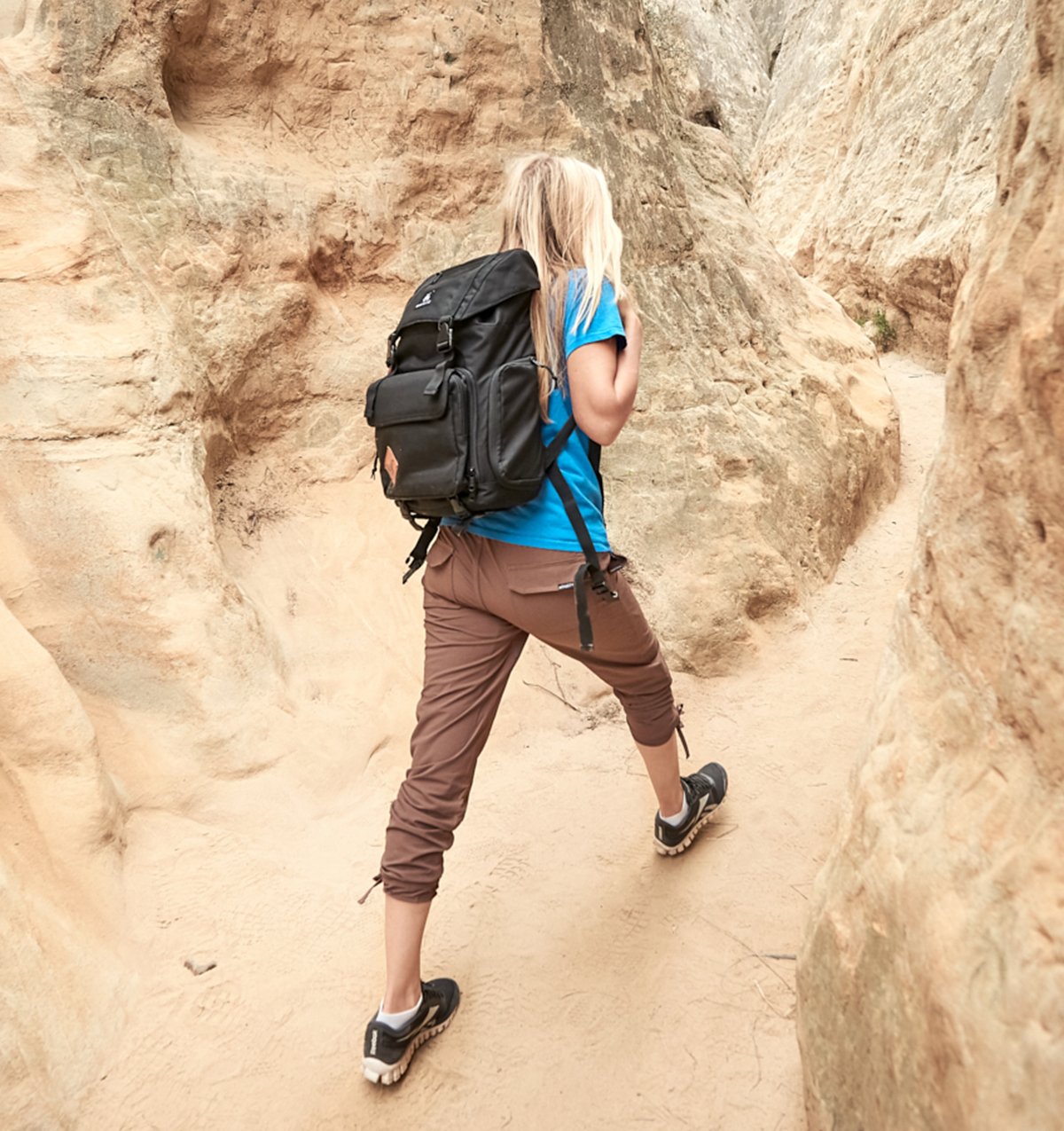 STUFF 'EM & RUN
Pack 'em down small by stuffing into the front right pocket. Wear them long or use the drawstring ankle ties to cinch them up to capris. No matter where you're headed, the Trailhead Pants are ready.
Waterproof and breathable, four-way stretch, antimicrobial, tear-resistant, packs down into front pocket for travel or for use as a small pillow.
Fair Wear® bluesign® 88% nylon, 12% spandex with DWR finish. Made from recycled materials.
Machine wash cold with other technical fabrics. To keep the DWR feature lasting long, always hang dry. Do not bleach. Do not iron.
Deep Pockets!
These were exactly what I hoped for and are just as advertised PLUS unexpectedly deep pockets. I'm 5'9" and about 135 lbs and size small was the right choice. I always worry about length with small, but I can't ask for any more length with these - five stars all around.
Beyond amazing pants!
I purchased the sand and black slim trailheads and oh man have I enjoyed them! From the miles in the mountains to the weekly errand runs these are the most comfortable and versatile pair of pants I own!
The waterproof is pretty dang good. Even after 3-4 washes they still repel water as if just fresh out of the package.
They stretch like no other and breathe pretty well!
I highly recommend these pants!!
awesome!
my only complaint in the sizing. according to the size guide i would be a large (32 inch waste) but the xl that i got barely fits me (a little tight) my hips are 40 inches. so i would for sure recommend sizing up for girls! also my thighs are 21 inch around and the slim fit was TIGHT like i'm talking like butter and i have slim thighs.... so i exchanged them for regular and i LOVE THEM i also have been losing weight so i'm looking forward to them fitting perfectly soon and i love the built in draw string for when i lose even more weight :-) love that they are unisex so my bf and i can share them! love that the are antibacterial so i can wear them several days when backpacking! the water resistant wouldn't be good for down pours bc if a lot of water gets on them it does get wet but great for regular rain or light showers. also LOVE that you can make them into capris or TIGHTEN them when camping to keep bugs out!!!!!! THESE ARE THE BEST HIKING PANTS EVER
Tested in the Shower
As soon as I got these pants I put on them on in the shower. Very impressed with how water resistant they are. Love how versatile these pants are. Worn them hiking, sleeping, and working.
Still buying them
Love these pants. Had to get the new sand color. I have bought L and XL. Love the large fit. But glad for the two XL I have for a looser fit in winter.
Awesome durable and comfortable.
Hiked in the Rocky Mountains with these for days. Comfortable, durable, and water resistant. I am 5,10 175lbs. Thicker legs so needed the large. They are tight around the calf (which looks good) but just make sure to get the right size!
buy once, cry once
i've had these pants for two years now and they have definitely stood up to alot of abuse. i wear these for work, mountain biking, hiking, and under my drysuit when whitewater kayaking. pretty tough, as i've fallen pretty hard in them- catching a gutter with the front trucks of my skateboard moving at the speed of mach jesus. even then, the hole in the knee is miniscule. i cut the strings out of the ankles and waist, didnt seem to need them, but the waist strings would still be nice to have (guess i better buy another pair ;) great for damn near anything. super stretchy, and reinforced crotch area for even the thickest of thighs, and comfortable enough to sleep in. water beads off them still, which is insane. i could go on about these pants but i'll let you try a pair yourself. thanks coalatree!