Evolution Joggers: Made from Recycled Coffee Grounds
Evolution Joggers: Made from Recycled Coffee Grounds Size Guide
made from recycled coffee grounds

UNMATCHED SUSTAINABILITY
Spent coffee grounds are mixed and melted down with recycled plastic bottles to create the fibers for our unique Evolution Joggers. We have also switched over to a waterless dye method, which helps save millions of gallons of water. All of our jogger features aren't chemically added-meaning they won't wash off-resulting in less contaminants in our planets water systems.

Odor-Resistant
Coffee is naturally odor-absorbing and by weaving the grounds into the fibers, odors are trapped as you sweat. The grounds are permanently embedded into the fabric, making its odor resistance a permanent feature.

Packable
Our Joggers pack into their own pockets, making them easy to stash and carry when you need to. They help to make the most out of your adventures by keeping your wardrobe light and versatile.

Quick Dry
The Evolution Joggers are designed to be worn on-the-go. The material is constructed with microscopic pores which increases its surface area. This means moisture is spread throughout the pants, accelerating the drying process is accelerated!
OVER A DOZEN FEATURES FOR TRAVEL & EVERYDAY WEAR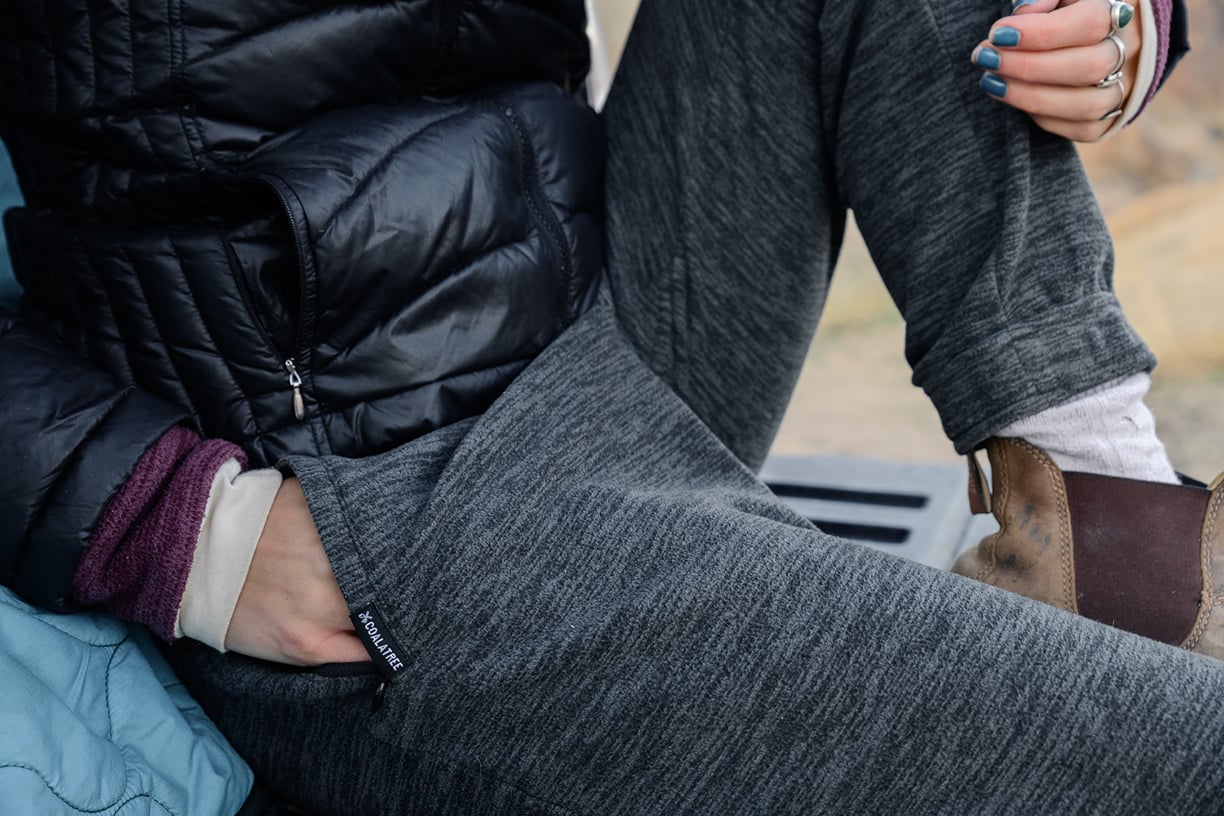 KEEP YOUR VALUABLES SAFE, ANYWHERE
The Evolution Joggers have secure zippered pockets so you can safely stash your valuables. No matter where in the world your travels take you, pick-pocketers don't stand a chance at getting your phone, wallet, or other valuables. Keep your mind at ease so you can relax and explore!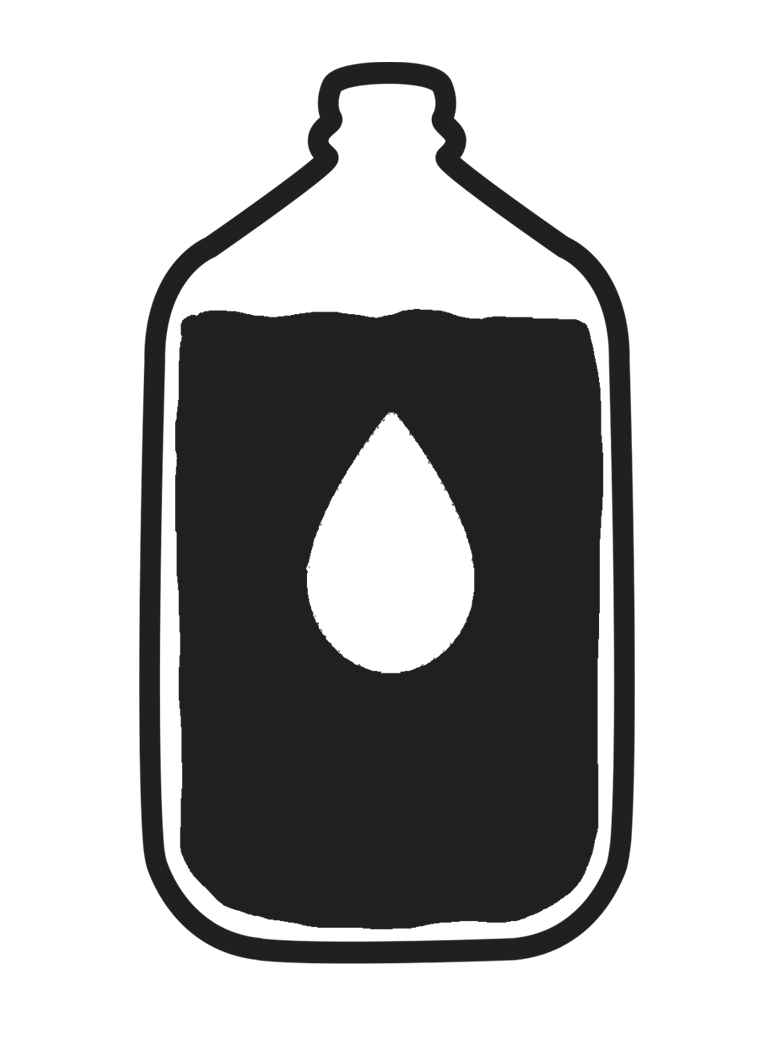 Introducing: Waterless Dye
Our joggers use a waterless dye technique saving 20 gallons of waste water per pound of textile. We use recycled CO2, saving tons of gas from polluting the atmosphere.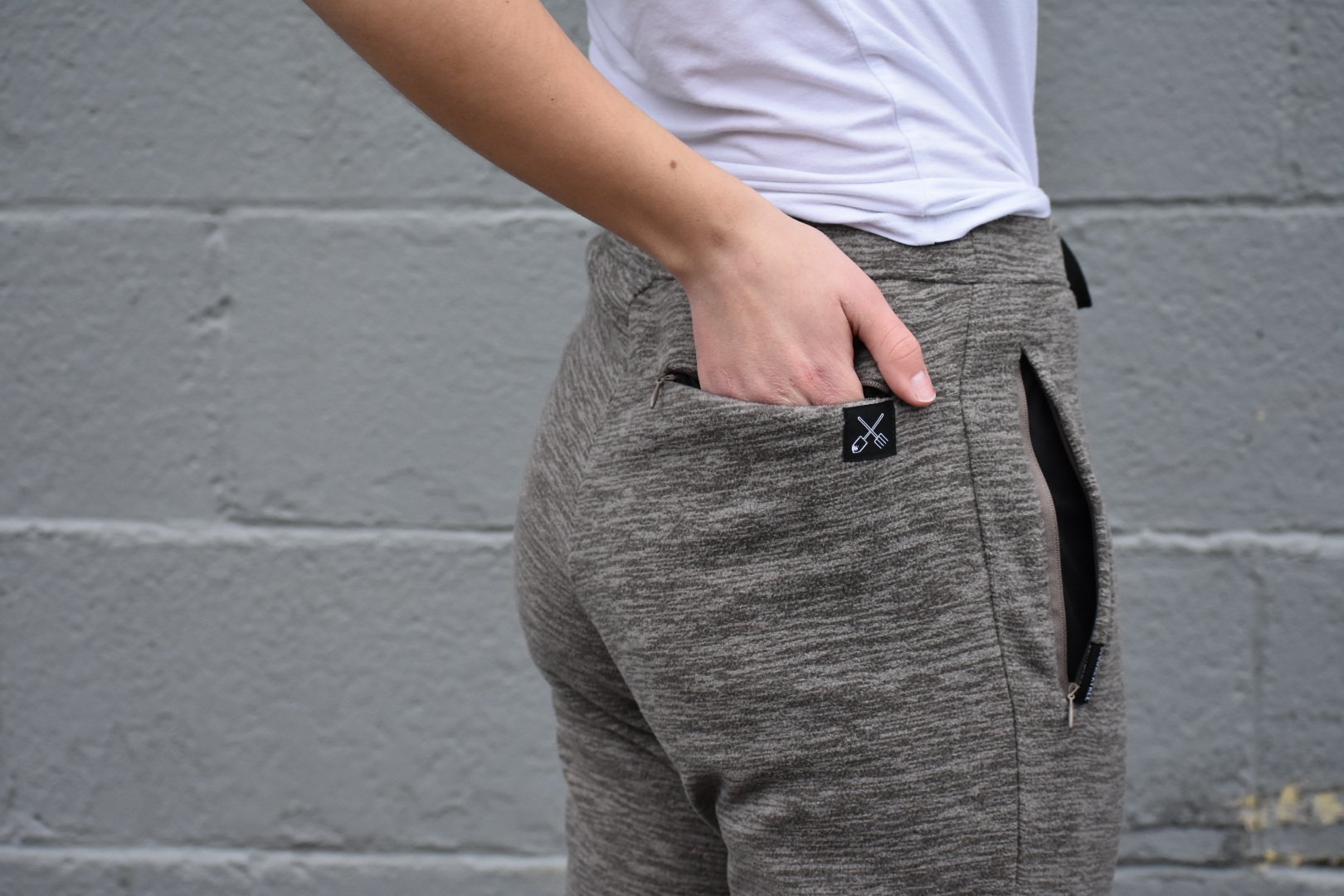 Fair Wear® approved bluesign® 60% polyester, 40% recycled S-Cafe polyester. Each jogger contains 3 cups recycled coffee grounds and 10 recycled plastic bottles.
Machine wash warm, tumble dry low. Do not iron. Do not dry clean.
Packs Down Small
Best hoodie ever!!
This is the best hoodie ever- warm, soft, light with a secure hidden pouch. It is my go to look for hiking from fall thru spring. My personal flight ware (no more gross blankets, the hoodie keeps me warm and cozy throughout. ). It feels like it comes with its own heat regulator - the material breathes and yet keeps you warm at the same time.
I wish I could give it 10 stars!
This was my very first Coalatree product
Super soft
Soft and just warm enough for a 35 degree day
Best hoody I own...
...and I am a hoody person! Just get one, you will be glad you did. Thoughtful business, thoughtful design and it's sooooo comfortable too! Thank you Coalatree!
Nice joggers
Warm and comfortable great pants to run around in
Awesome gift
My wife loved the hoodie and customer service was great! Thanks
Great gift for mom!
Bought these for my mom for Christmas (in red and white)…she is 4"11' and 130lbs. i got her a small. length is about right, but slightly tight around the waist (and she would have preferred medium
but she can deal with it given the length would have been a smidge too long). overall she loves the material and comfort! also delivery came just in time for christmas (ordered around dec 16 and it came on 22nd(
This Java is no Jive!
Ordered the Baseline midlayer without asking my hubby if she wanted one too. When it arrived she was upset and claimed the jacket for herself. Determined to get my jacket back, I ordered my Sumatra loving sweetheart the hoodie pullover. Soon after it arrived she told me how much she loved it and she would be keeping both of them. Happy wife Happy life right?
This hoodie is amazing in every possible way as are all the items I have purchased from your terrific company. The color is gorgeous, the fabric is amazingly comfortable, and it fits our 'recycled lifestyle'. I've since purchased the coffee socks and am in love with those too. Before long, both our closets will be filled with clothes made out of coffee grinds. You have got caffeine loving customers for life.
Perfect Winter Joggers
Soft and warm. Bought a pair of these joggers for my son for Christmas. Loved them so much, I bought a pair for myself. They look nice enough to run casual errands (grocery store, convenience store); the zippered pockets are really handy; they wash well; and eco-friendly makes me feel good about buying them.
I'm 5'6", weigh 135 lbs, and size small fits me.