Trailhead Pants
Trailhead Pants Size Guide
Our Trailhead Pants come in two styles, Regular fit and Slim fit. All Measurements are for the garment and are not body measurements. Trailhead Pants have a stylish ankle-length fit and the inseam may be shorter than you are used to. The Trailhead pants are unisex and look great on both genders. 
"DAMN NEAR PERFECT"
They raised over $400,000 to become Kickstarter's highest funded outdoor pant. Durable, smartly built, and ridiculously comfy, our Trailhead Adventure Pant is revolutionizing the traditional recreation pant.
THE OUTDOOR PANT YOU CAN WEAR TO THE OFFICE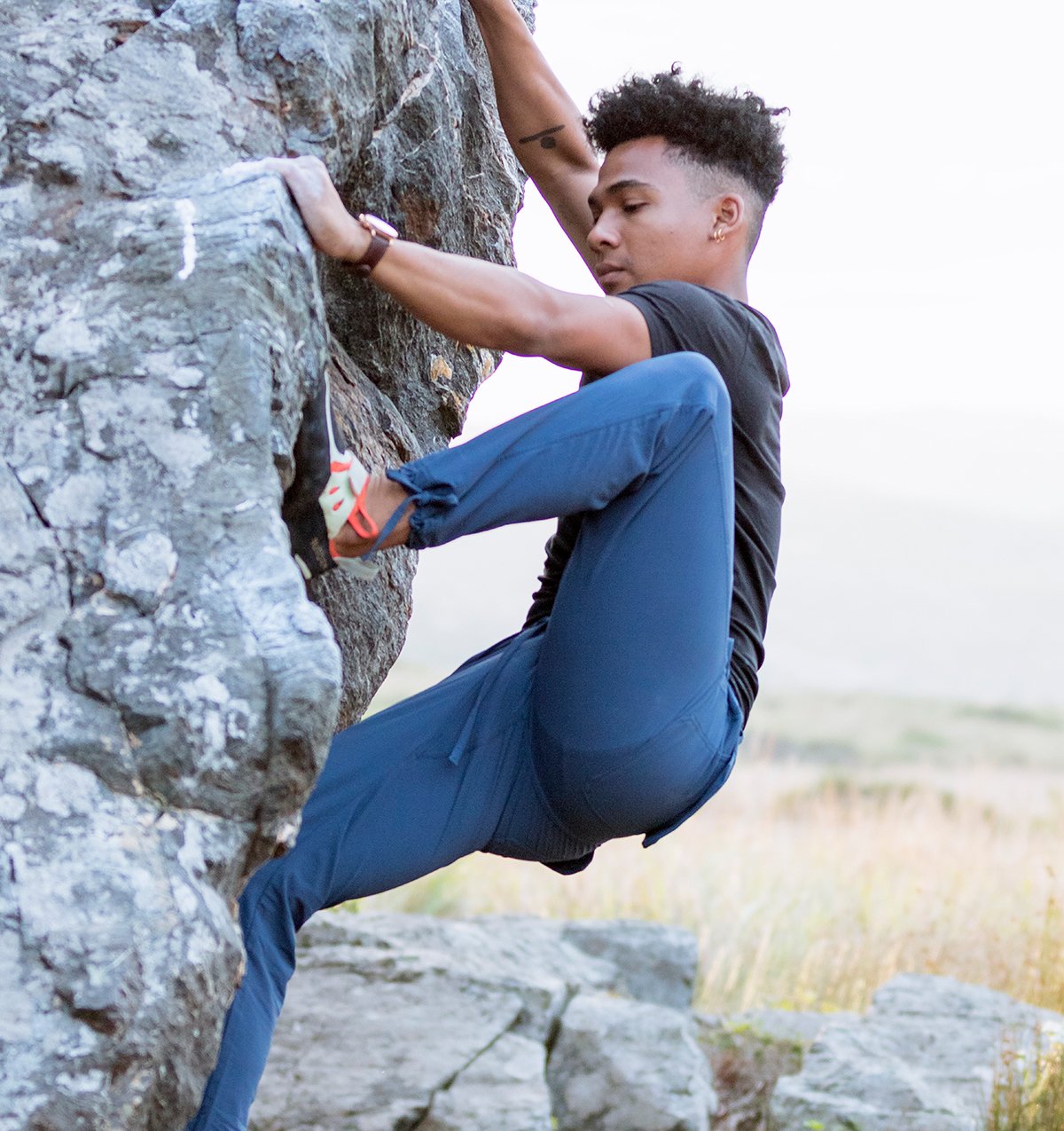 WATERPROOF & BREATHEABLE
Don't let a little water ruin your day. Our eco-friendly DWR finish not only repels water, but makes stains and spills bead right off, while maintaining all-season breathability.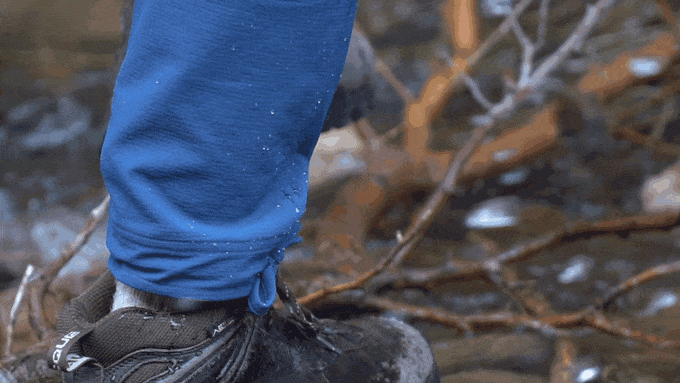 4-WAY STRETCH
Revolutionary four-way stretch features 360* of comfort and moves with you.

ANTI-MICROBIAL
Unique fabric inhibits the growth of bacteria so you can do more and wash less. This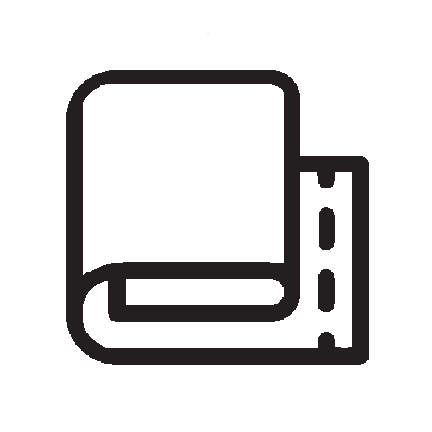 TEAR-RESISTANT
Constructed from durable ripstop nylon that stops tears before they start.
REVOLUTIONARY MATERIAL MADE FOR ADVENTURE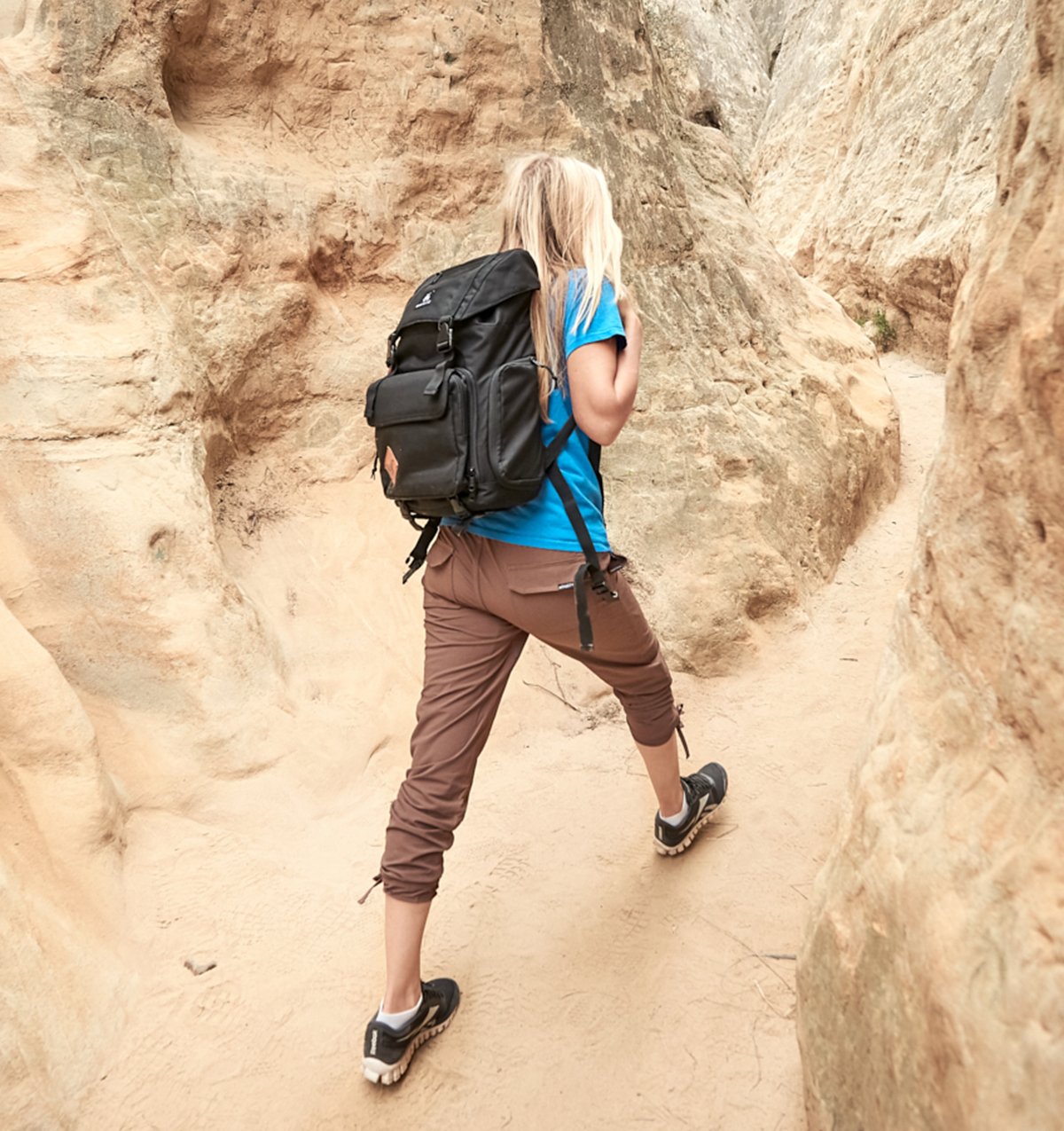 STUFF 'EM & RUN
Pack 'em down small by stuffing into the front right pocket. Wear them long or use the drawstring ankle ties to cinch them up to capris. No matter where you're headed, the Trailhead Pants are ready.
Eco Friendly Hiking Pants 
Waterproof and breathable, four-way stretch, antimicrobial, tear-resistant, packs down into front pocket for travel or for use as a small pillow.
Fair Wear® bluesign® 88% nylon, 12% spandex with DWR finish. Made from recycled materials.
Machine wash inside out, on cold, with other technical fabrics. To keep the DWR feature lasting long, always hang dry. Do not bleach. Do not iron.
Best Damn pants ever!!!
These pants are amazing summit a mt in alaska wind blowing so hard my legs didnt even feel the wind !!get you a pair or a few of these lightweight pants
Seriously the best
These are my go-to pants for almost anything. They're unbelievably comfortable. They look good enough to pass as "business casual". Obviously perfect for hiking and outdoorsy things. Not really a down-side to these. Definitely needed the relaxed fit for me.
Comfy in all weather conditions so far. I really wish I could wear these for my work.
Coal tree Jeans
I bought these jeans for my extremely active adult son. He loves them! He says they are the most comfortable pair of jeans he ever had on his body. In his words "silk"!
Best pants ever
No matter the weather, these pants are the way to go. So far have only purchased one pair and I genuinely do not think I will be buying any other pants here on out. Spent the day in the mountains hiking and moved to the park in the afternoon for some spikeball. No restrictions whatsoever in these pants, great fit, AND accumulated some grass stains on them and all it took was some water and scrubbing to remove the stain.
One of the most comfortable travel pants
I travel often and when travelling i prefer to pack light and alos i pack semi formals just in case i have meetings to attend
The trailhead pants look a good as a formal pant and the fit is correct to the size in all seasons , i got one a year ago and now i ordered two more , you can wear it as joggers , a trekking pant or a night out to the bar or club you just dont see the difference . and by buying trailhead pants you are making the earth a better place
Comfortable
I bought both pants and shorts. Have worn them both once. Very comfortable. Would buy more. Just a little on the pricy side. But if they last that's ok. 1 issue with each. Would like a slim side phone pocket. I also would like to see there be just elastic instead of the ties at the cuff of the pants.
The pants that don't feel like pants.
These pants are an oddity. The price is a bit of a leap of faith these days (C-19) but I have never owned water resistant pants that are simultaneously breathable.. I have been keeping up with reviews for a little over a year before I bought these because I've been scammed before, but sheesh... you guys have a product that's worth the price.
Great around animals
I'm a dog trainer and got these pants for work. Not only are they uber comfortable and durable enough to withstand jumping dogs, pet hair does not stick to them (neither does slobber stains). I can't even believe I can wear black pants to work and go straight to dinner at a restaurant without looking like I could actually be part dog. I highly recommend to everyone, especially pet parents!