Trailhead Pants
Trailhead Pants Size Guide
Our Trailhead Pants come in two styles, Regular fit and Slim fit. All Measurements are for the garment and are not body measurements. Trailhead Pants have a stylish ankle-length fit and the inseam may be shorter than you are used to. The Trailhead pants are unisex and look great on both genders. 
"DAMN NEAR PERFECT"
They raised over $400,000 to become Kickstarter's highest funded outdoor pant. Durable, smartly built, and ridiculously comfy, our Trailhead Adventure Pant is revolutionizing the traditional recreation pant.
THE OUTDOOR PANT YOU CAN WEAR TO THE OFFICE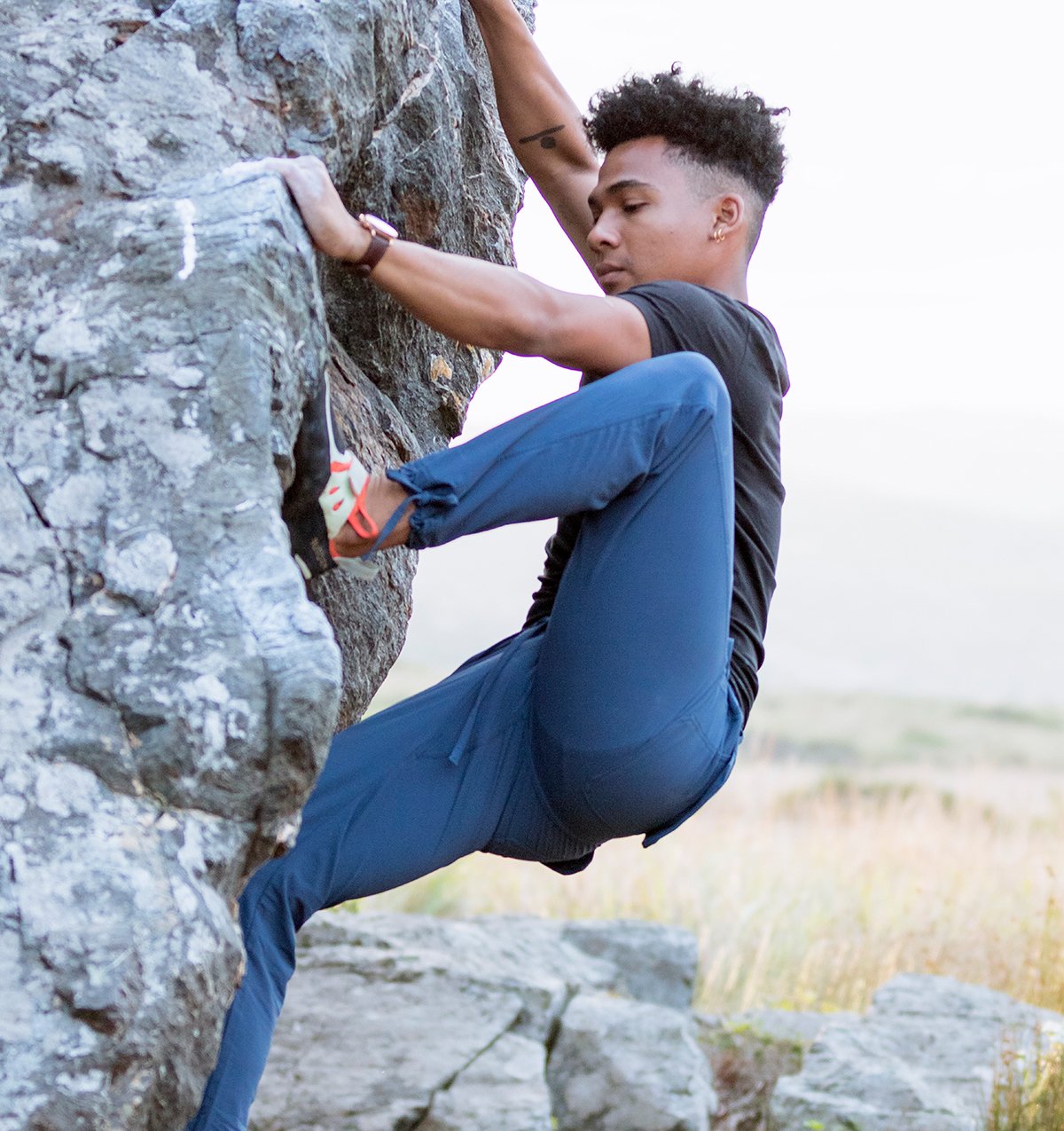 WATERPROOF & BREATHEABLE
Don't let a little water ruin your day. Our eco-friendly DWR finish not only repels water, but makes stains and spills bead right off, while maintaining all-season breathability.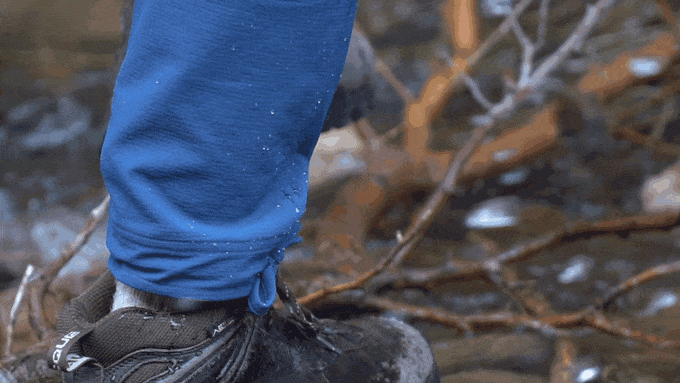 4-WAY STRETCH
Revolutionary four-way stretch features 360* of comfort and moves with you.

ANTI-MICROBIAL
Unique fabric inhibits the growth of bacteria so you can do more and wash less. This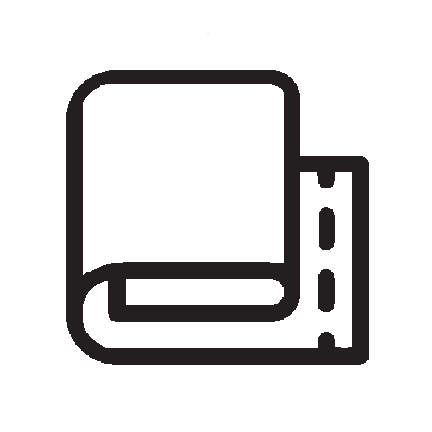 TEAR-RESISTANT
Constructed from durable ripstop nylon that stops tears before they start.
REVOLUTIONARY MATERIAL MADE FOR ADVENTURE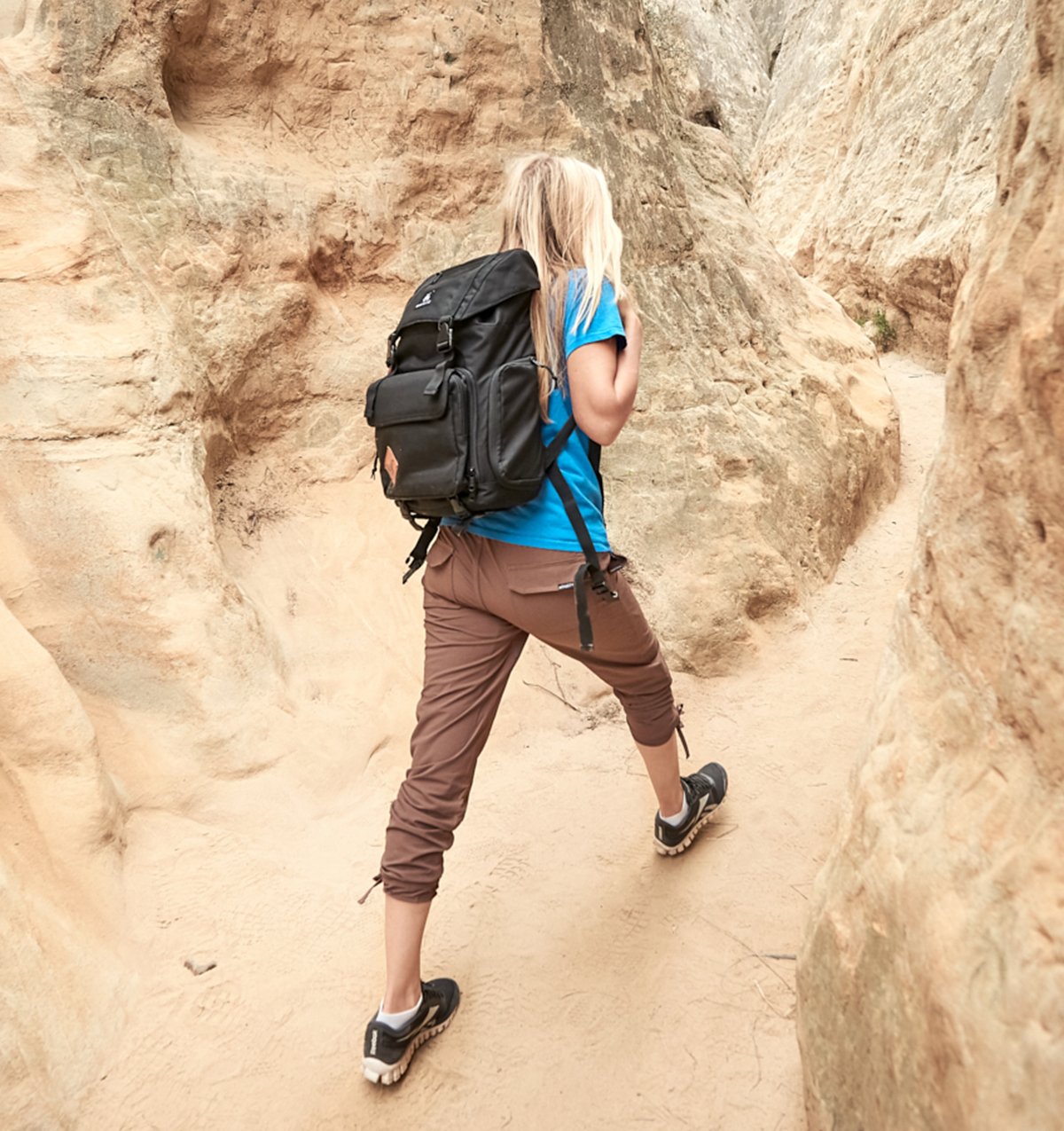 STUFF 'EM & RUN
Pack 'em down small by stuffing into the front right pocket. Wear them long or use the drawstring ankle ties to cinch them up to capris. No matter where you're headed, the Trailhead Pants are ready.
Waterproof and breathable, four-way stretch, antimicrobial, tear-resistant, packs down into front pocket for travel or for use as a small pillow.
Fair Wear® bluesign® 88% nylon, 12% spandex with DWR finish. Made from recycled materials.
Machine wash cold with other technical fabrics. To keep the DWR feature lasting long, always hang dry. Do not bleach. Do not iron.
It's annoying how much I love these
My wife and I decided to buy a pair of these on a whim, and realized that our only regret was not buying more. These are the most comfortable hiking pants we own, and on our last trip out, we actually opted to wear them a second day, rather than put on a clean pair of pants (don't judge me) purely because we thought they were so comfortable. We will definitely be getting more in the future.
Great fit! Can't wait for it to rain so I can try them out
climbing pants
so far so good, i've had them about two weeks and have been using them for climbing. they're super stretchy and comfortable, i like them as much if not more than my adidas soccer sweatpants, they're definitely warmer. i'd love to get another pair but at almost $100 it's hard to justify. looking forward to seeing the durability and longevity, hope to snag another pair on sale or something soon!
Best Pants Ever!!
These pants are amazing. So comfortable and they look nice. Great to wear while working virtually. I can't wait to try them on the trails.
trailhead pants
Very comfortable, durable, waterproof, and stylish. I appreciate a company that considers their own environmental impact.
Awesome!
I'm very pleased with the quality and versatility of these pants. Great for hiking, climbing, or everyday wear...very comfortable!
Best pants!
I bought these pants for thru-hiking the AT. They were amazing! Breathable, strong and for the most part waterproof. They were put in the dryer a few times, so waterproofing didn't last. Now off trail, I am using them as my work pants in construction and still going strong. They are so comfortable, I switched out all my jeans for these. That would explain all the recent purchases.
My trailhead pants
Delighed with everything about my trailhead pants purchase....bye bye denim....!!!