The Puffy Kachula Adventure Blanket
How To
The Puffy Kachula takes the best of our Kachula Adventure Blanket and a good old-fashioned puffy jacket. A blanket, pillow, cold weather poncho, sleep sack, and more, it's the most snuggle-soft and versatile puffy blanket out there
THE WORLD'S MOST FUNCTIONAL PUFFY BLANKET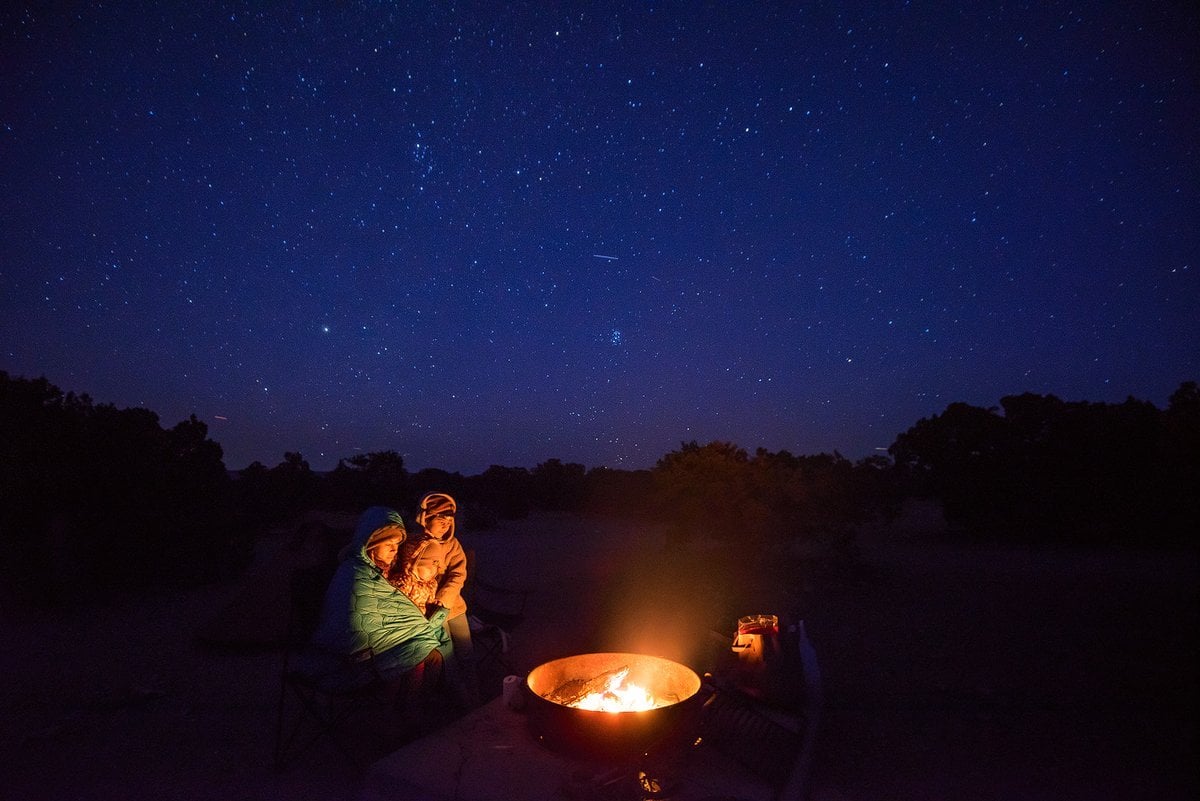 THE MULTI-TOOL OF BLANKETS
Whether you cozy up around the fire or gaze up at the stars, the Puffy Kachula is a warm and snuggle-soft addition to your arsenal. Another packable, multi-use, eco-friendly product that's ready to adventure with you!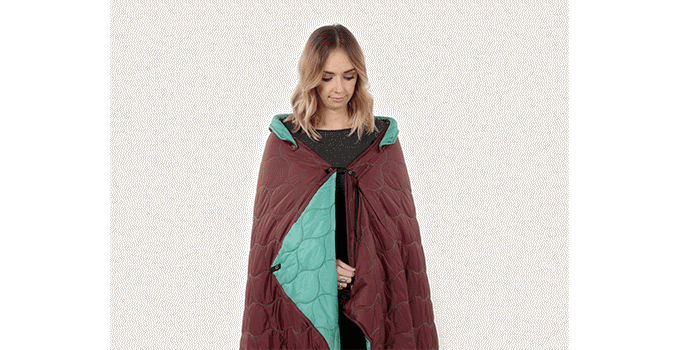 WATER- AND SPILL-RESISTANT
Stay drier longer thanks to a vapor-coated Durable Water Repellent finish. Water and other liquids bead right off.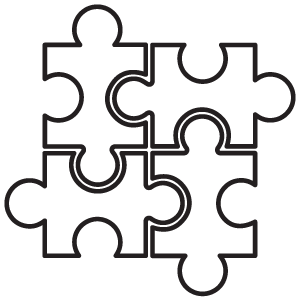 INTEGRATED MODULAR SYSTEM
Use the reinforced snaps to easily connect multiple blankets together or convert to a light sleeping bag. The Kachula adapts to any situation in a snap.

THREE-SEASON COMFORT
Stuff it into the stash pocket for an easy throw pillow for hammocks, airplanes, and more. Durable zippers and a carabiner loop make it easy to use.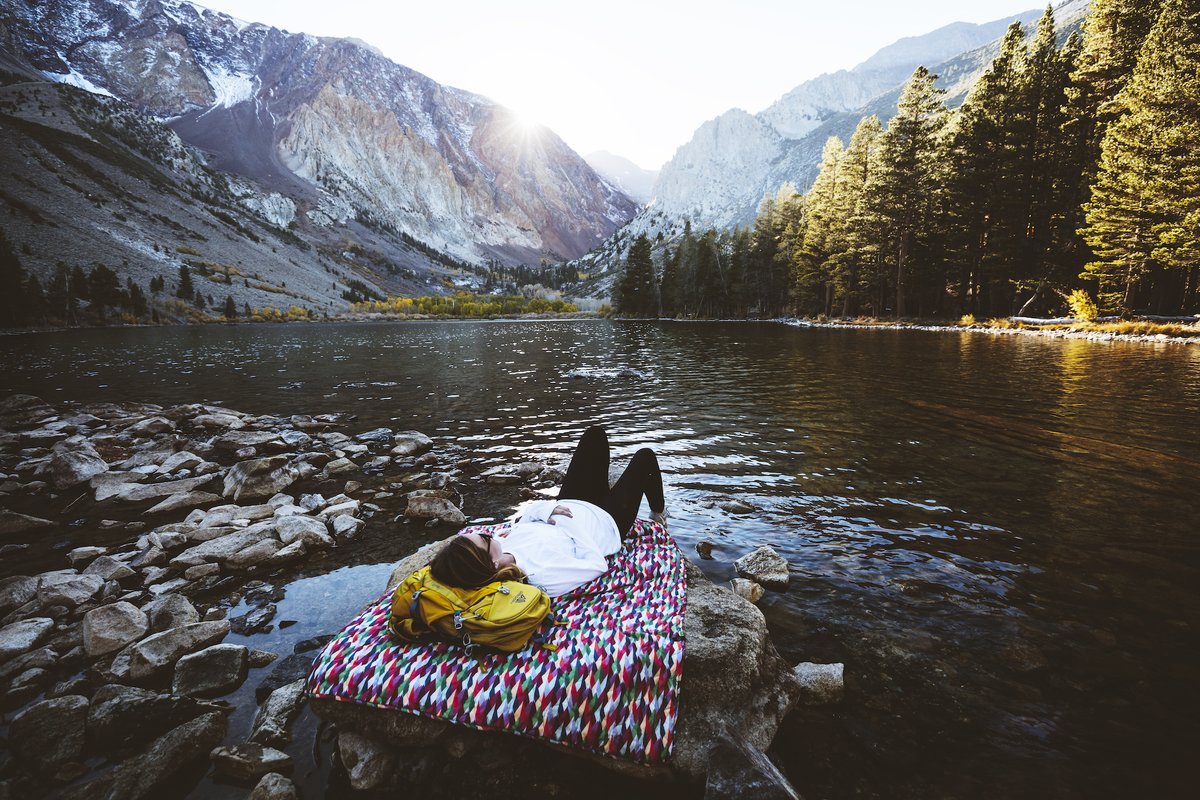 STASH IT, STUFF IT, USE IT ANYWHERE
Use it as a blanket, travel pillow pillow, light sleeping bag, or even an emergency poncho. With the ability to snap multiple blankets together, the Puffy Kachula seamlessly integrates with our original Kachula for all-season comfort.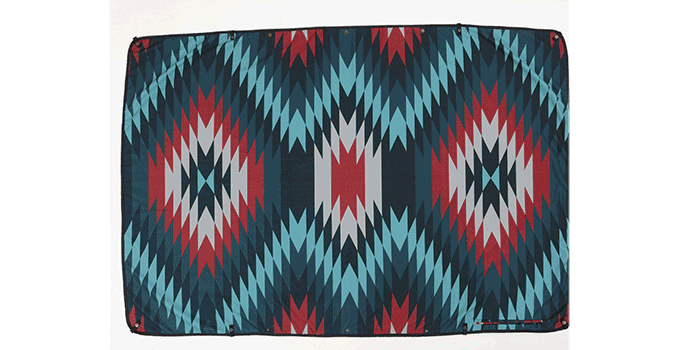 Cozy Blanket for the Outdoors
Outer: 100% bluesign® ripstop nylon with DWR coating; inner: 100% ComforMax® insulation. Made from recycled materials.
Measures 48" x 71" flat. Weight: 1 lb 9 oz
Spot clean recommended. When necessary, wash in a front-loading machine with gentle detergent, hang dry.
Read More..

Get your own Kachula hooded blanket from Coalatree Eco Minded Goods

Hooded blanket for travel
Hooded blanket for outdoors
Blanket with hood waterproof

Customers are raving about the new puffy Kachula hooded blanket by Coalatree Eco Minded Goods. This multi-use blanket with hood is durable, stylish, and sustainably made using recycled materials. The Kachula hooded blanket features a water and rip resistant material perfect for all season comfort and convenience. The Kachula outdoor hooded blanket is a must have when in need of an emergency poncho and packs into itself to be used as a pillow. Our signature hooded blanket also comes with zipper pockets to stash away your phone, keys, wallet, book, or other essential items for safe keeping while lounging in your favorite spot. Reinforced snaps along this blanket with hood are perfect for connecting multiple blankets together for a sleeping bag or just more space for you and your friends to sit and enjoy the views. When you buy hooded blanket from Coalatree you are helping to support sustainable businesses and manufactures. The outer layer of our Kachula hooded blanket is made of 100% bluesign certified ripstop nylon with a durable water resistant coating and the inner layer is made of 100% ComforMax insulation, all made from recycled materials! We wanted our outdoor hooded blanket to honor the outdoors it was made for, so we work to make our environmental footprint as small as possible in all areas of production. You can feel good about being a conscientious consumer when snuggled up outdoors in Coalatree's puffy Kachula blanket with hood.

The Kachula Blanket with hood from Coalatree Eco Minded Goods is the perfect travel companion for the adventurer on the go and in the know

Shop hooded blanket
Buy multi-use hooded blanket
Sustainable outdoor hooded blanket

Coalatree has made the swiss army knife of blankets! The puffy Kachula hooded blanket is the multi-use tool every outdoor enthusiast needs in their pack or backseat. The Kachula blanket with hood is lightweight, durable, water-resistant, insulated, and features zipper pockets to store items and to pack into itself making the perfect travel pillow. Not only is this outdoor hooded blanket the best poncho for chilly nights around the campfire, this hooded blanket also features rugged snaps along the edge so you can attach multiple Kachula hooded blankets together to make a sleeping bag! This blanket with hood offers huge value at a reasonable price and is sustainably made to ensure we are being proactive in protecting the environment we love exploring. The Kachula hooded blanket comes in puffy and original and we offer many different awesome colors and patterns so you're sure to find one that suits your aesthetics and needs.
Purchased for wife and looks super comfy. But, puffy stuff in 808 climate is a little much. Came with cool socks too as free gift but alas, those went back also. Wife got the geometric designed adventure blanket instead.
Great for a parka maybe and a throw, but nothing more
I was so excited about this product for my family camper so I bought 2. I thought it would be a multi function blanket and instead I got an over priced throw. Buy it for a parka but not a "light sleeping bag" or blanket. It's way too small. I told my boyfriend about the blanket to sleeping bag feature (since I bought 2) and his response was, "for a child?" It's not long enough. Also, there are only 4 snaps to connect them so there are foot long gaps between the snaps. Makes no sense. Good concept with bad execution.
Wonderfully Warm
This blanket is so cozy! I love the hood and the snaps. You thought of every thing including the vacuum bag so it stores small.
Favorite blanket!
Love this blanket so much, I bought 3! It's soft, just the right Size, folds into a pillow when not in use, the built in hood makes it great to take along and wear easily.
Amazing Blanket!
I have one of these for myself and have given them as a gift multiple times. They are amazingly functional and comfortable!!
Everyone who sees/uses mine always ends up buying one.
I love it.
Fabulous blanket...I love the hood. I love the color. I will probably get another one.
Great COZY BLANKET
I am fully satisfied with my cosy blanket that it is not only a blanket but also transform into a poncho or confortable pillow. On top Coalatree service customer is always available and provide a fast feedback if need it.
Please consider that do to the perfect material that resit and isolate the cold from the floor. I recommend to use a warm tissue on top when temperatures are below 10°C ( centigrade).
Highly recommend!
I ordered the original Kachula and lloved it so I saw this one and thought i would try it. It is my favorite blanket I've ever owned, I already bought a second one. It's the perfect weight and texture, it's warm, it looks nice, it's functional. I just love it.