The Puffy Kachula Adventure Blanket
Your New Favorite Puffy
The Puffy Kachula takes the best of our Kachula Adventure Blanket and a good old-fashioned puffy jacket. A blanket, pillow, cold weather poncho, sleep sack, and more, it's the most snuggle-soft and versatile puffy blanket out there
THE WORLD'S MOST FUNCTIONAL PUFFY BLANKET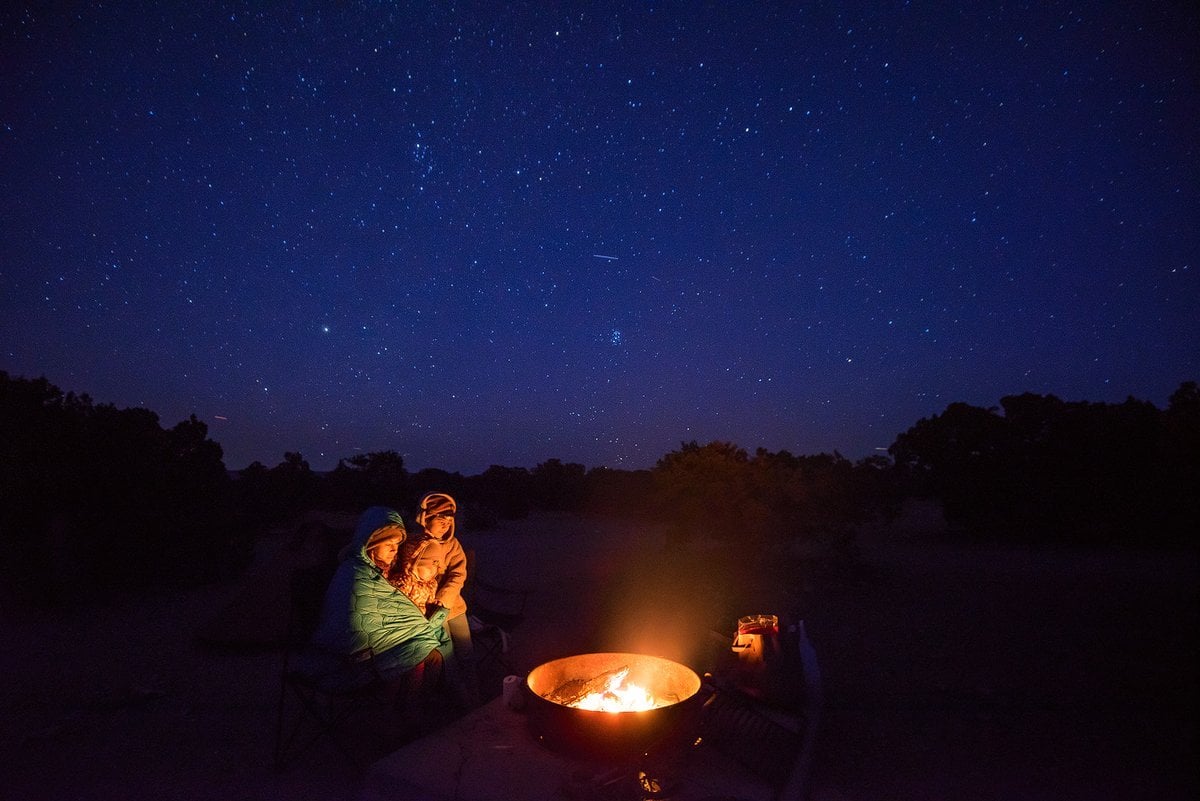 THE MULTI-TOOL OF BLANKETS
Whether you cozy up around the fire or gaze up at the stars, the Puffy Kachula is a warm and snuggle-soft addition to your arsenal. Another packable, multi-use, eco-friendly product that's ready to adventure with you!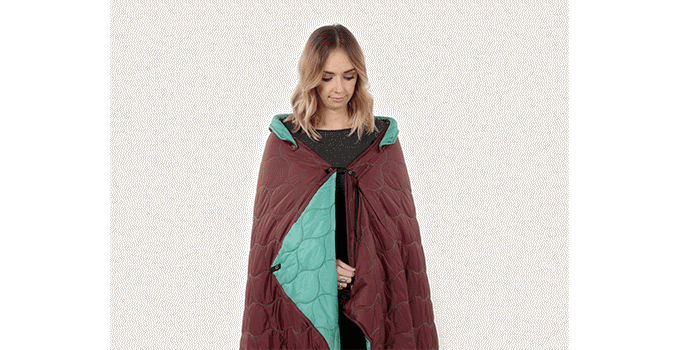 WATER- AND SPILL-RESISTANT
Stay drier longer thanks to a vapor-coated Durable Water Repellent finish. Water and other liquids bead right off.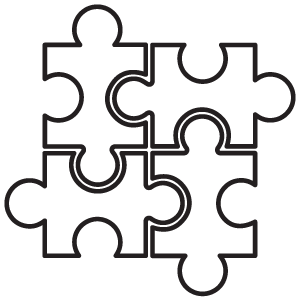 INTEGRATED MODULAR SYSTEM
Use the reinforced snaps to easily connect multiple blankets together or convert to a light sleeping bag. The Kachula adapts to any situation in a snap.

THREE-SEASON COMFORT
Stuff it into the stash pocket for an easy throw pillow for hammocks, airplanes, and more. Durable zippers and a carabiner loop make it easy to use.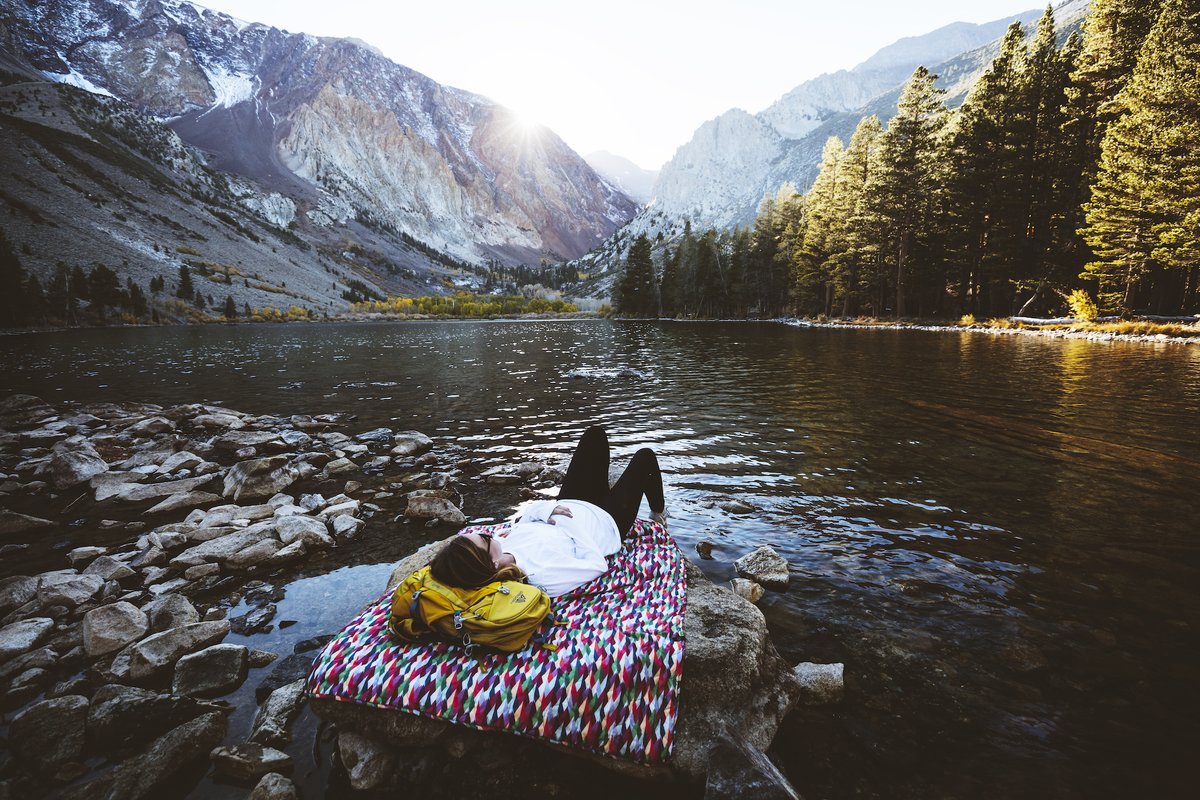 STASH IT, STUFF IT, USE IT ANYWHERE
Use it as a blanket, travel pillow pillow, light sleeping bag, or even an emergency poncho. With the ability to snap multiple blankets together, the Puffy Kachula seamlessly integrates with our original Kachula for all-season comfort.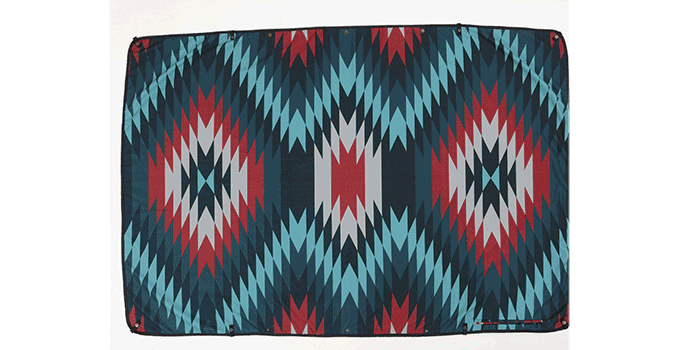 Outer: 100% bluesign® ripstop nylon with DWR coating; inner: 100% ComforMax® insulation. Made from recycled materials.
Measures 48" x 71" flat. Weight: 1 lb 9 oz
Spot clean recommended. When necessary, wash in a front-loading machine with gentle detergent, hang dry.
Great blanket to use at home, and can't wait to try it out as a supplement to my sleeping bag for cold weather camping.
Go anywhere versatile blanket
100% reccomend this blanket! It's fun with a variety of colors, useful as a pillow, poncho, or regular blanket. I use mine on the couch for cozy nights by the fire, as picnic blanket in the yard or on a hike, and wrap up in it poncho style for cool evenings outside.
How do I love thee?
Let me count the ways...
- Gorgeous design (love the reversability!)
- Truly eco-minded company
- Does not collect...
DIRT
SAND
GRASS
DOG HAIR (What?? Yes—I lay with my dog on this blanket. Because I know it won't be covered with fur the next time I want to use it)
Everything just slides off!
- Lightweight
- Portable
I am amazed by how much one piece of gear has amplified my life. I use it daily (picnics, river hangouts, TV night snuggles).
Thank you, Coalatree! <3
Amazing!
Took an end of summer road trip out to Colorado from NY and was obsessed with this blanket. Even with temperatures in the 40s/50s, with a sweatshirt I was warm :)
versatile blanket
love the snaps and hood, which makes this very versatile. wish it was a bit thicker / warmer. even so, will likely get another.
Awesome Blanket!
This blanket is really cool, amazing durability and perfect for any adventure. I would highly recommend it to anyone for your next outdoor trip.
Gifted to young family
This was a gift to our son and his family: his wife, 3 yo daughter, 1 yo son and two loving dogs. They find it very useful and are pleased with the present. Thanks !
Great!
Great products! Great customer service 😁 Thanks Coalatree.