How To
Keep yourself cool and relaxed all summer long. The Grandview Hammock packs into itself and is always ready for an adventure.
HOT HAMMOCKS FOR COOL PLACES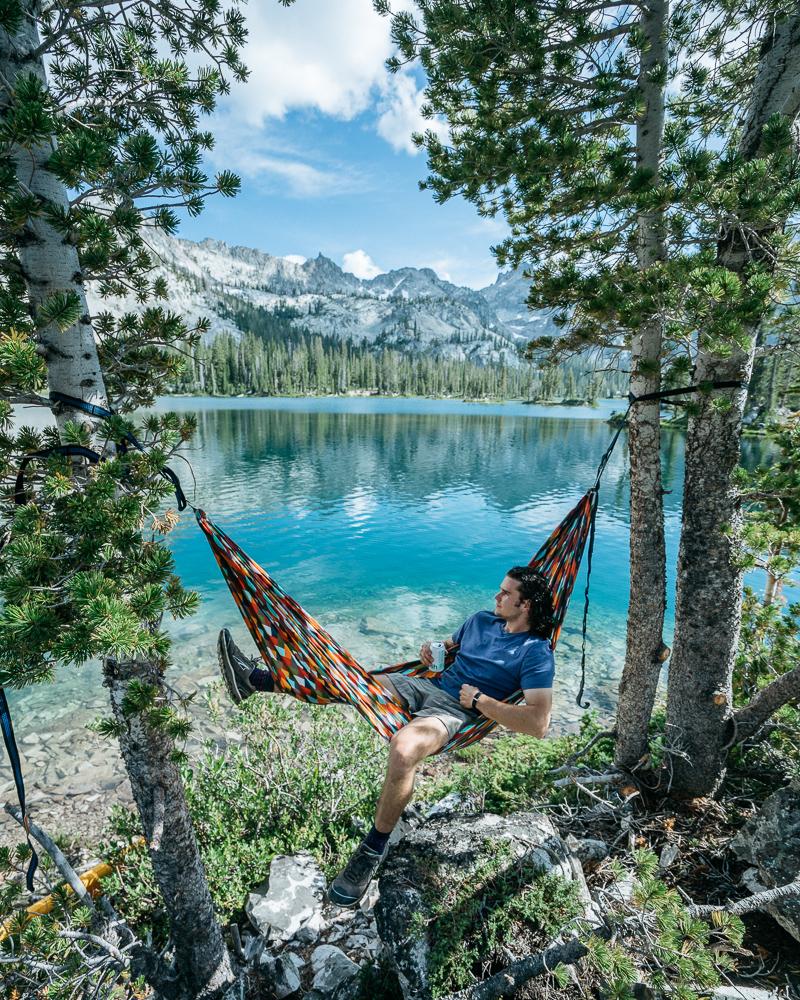 Ready to hang
A lightweight, packable hammock that comes with everything you need to start lounging. Whether you're posting up between two trees or the fire escape of an abandoned building, the Grandview Hammock is ready to hang.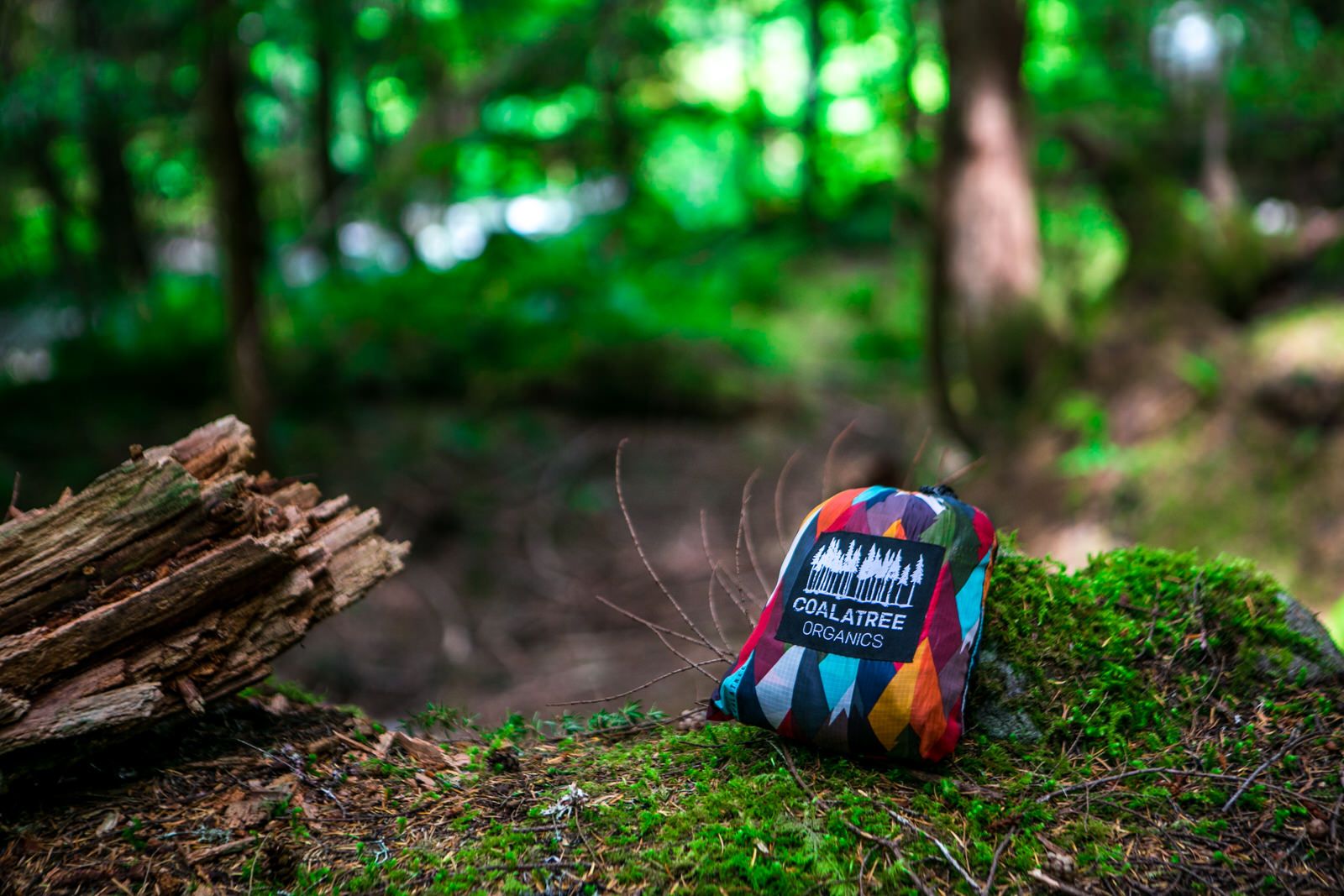 Packable
Contrasting stuff sack doubles as a pocket when you're lounging

Lightweight
At just 13.4 oz, you can pack it with you anywhere you go.

Easy Hanging
Two included ropes and carabiners make it easy to secure your hammock anywhere.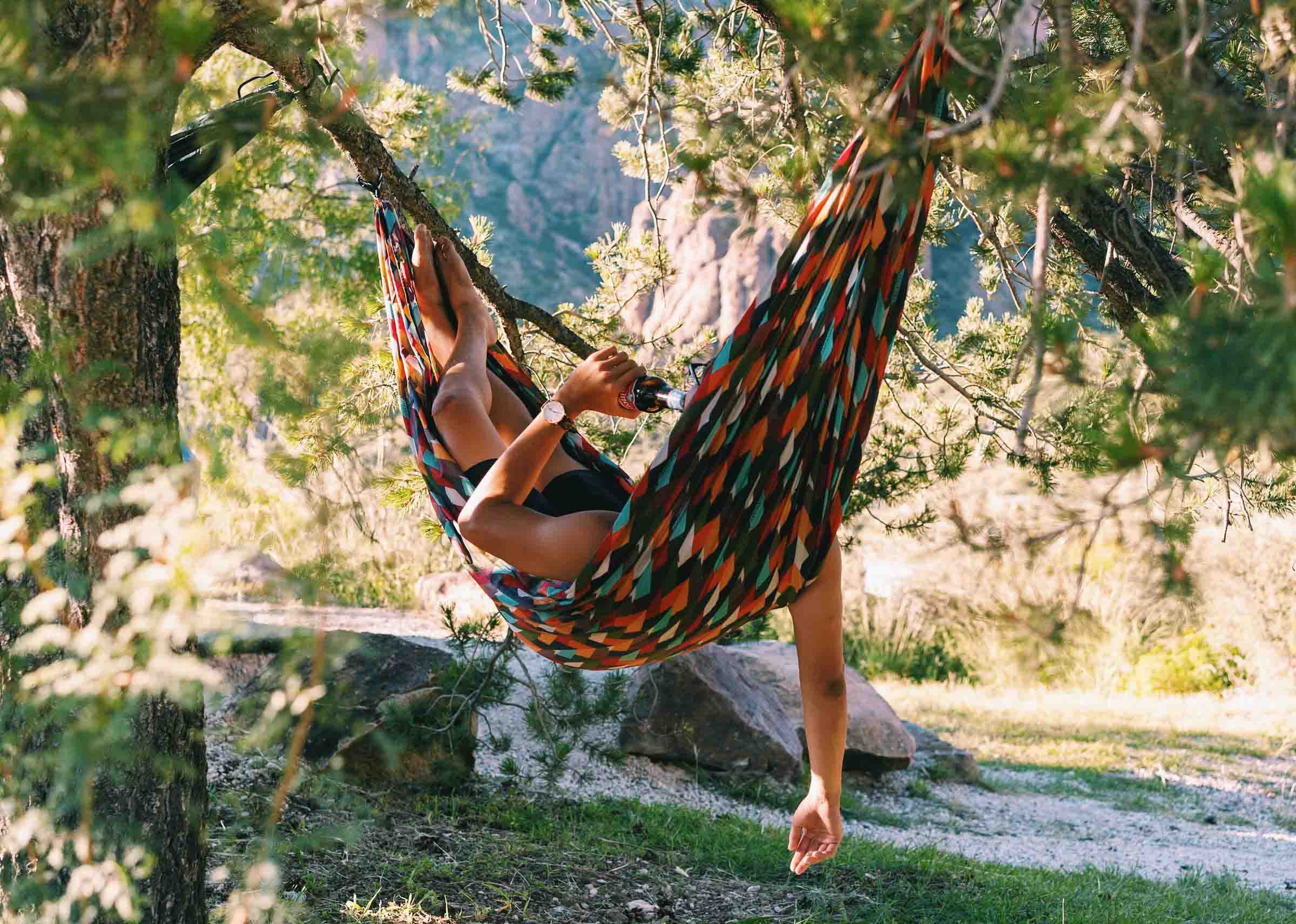 Greet the Outdoors
Perfect for anywhere you may venture, be it backpacking through the deep woods, a lazy afternoon at the local park, or a sunny day at the beach.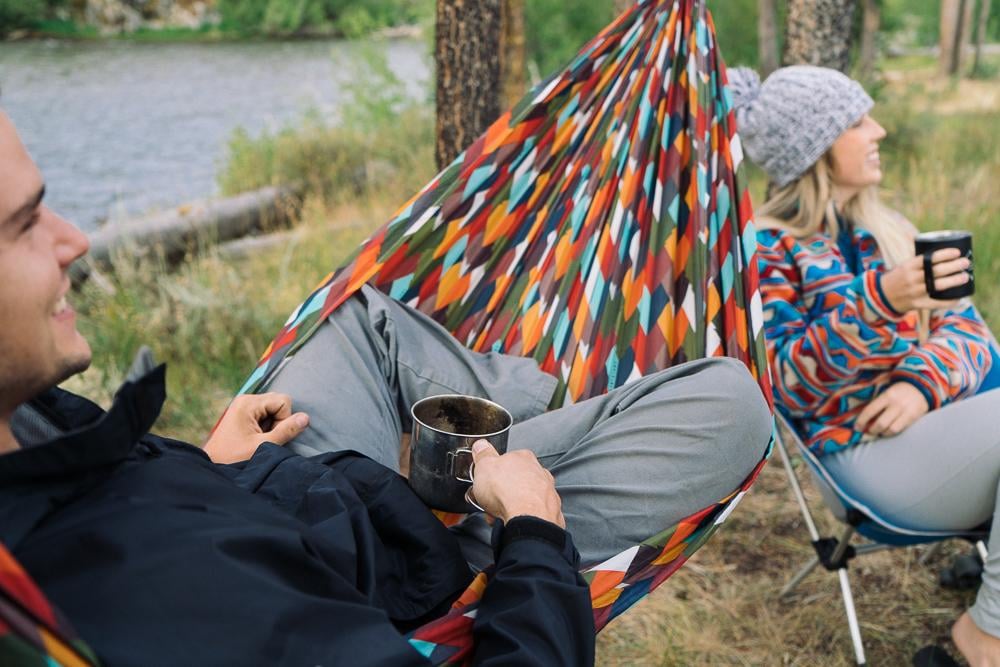 Measures 4.5' x 8'. Weight 13.4 oz.
Max 450 lbs
This product is a not a toy! Please use caution when using this hammock.
Warning! Using this product carriers and inherent risk. Always check for wear/damage/defects before every use. Use at your own risk! 
Use of this product is not recommended for pregnant women or individuals with medical issues. Use at your own risk! 
Take down this product after each use! Prolonged exposure to the elements (especially the sun, water, or wind) may damage the fabric or cause premature wear. 
Please advise weight restrictions of hammock. Injury may occur if weight limit is exceeded.
Hammock
Gave to our granddaughter for her sixteenth birthday and she loved it.
Great
Great looking hammock, strong, compact and well designed.
The most beautiful hammock ever!
That's what my best friend said when she got it in the mail. It's truly stunning and well crafted. She took it camping and loved it from the first time she got in. She squealed as she laid in it for the first time. She said it felt like a giant hug.
Well done, you made my best friend smile all weekend with this hammock, thanks for the awesome product!
Space saving is important
I received it for free. This save a lot of space in my bag for outdoor trip
LOVE IT!
I use my hammock all the time and when it got a rip in it they were quick and very helpful in getting a new one for me. Thanks again! Highly recommend and I will use again..
Loafer hammock
Great value, quality product, and eco minded to boot!
Awesome hammock for the money!
I love my new hammock. I actually worried about falling out or breaking it, as I am a thicker chick but it held up nicely and I would definitely buy another one! Definitely worth the money for the quality and of course the pleasure.
Lovely
It's incredible. I am all about sustainability and this company hits the mark. Their mission alone is why I chose this hammock. It's super light weight. My 8 month old can lift it and move it around. The bag it folds up into is attached so you don't have to worry about it blowing away or getting lost. So convenient. I plan to buy more for other family members. Love love love. It's very pretty. Also their packaging is compostable. It just keeps getting better.