A Classic is Reborn
Coalatree's original Haswell Survival Knife was made in extremely limited quantities and sold out in no time. We've spent the past four years searching the globe for a way to bring this unique, one-of-a-kind survival tool back, without sacrificing an ounce of quality or craftsmanship.
"Beefy, with rugged good looks."
ONE-OF-A-KIND
Each Haswell Knife is hand-crafted with care and forged from the most durable, long-lasting materials. Whether you're an expert bushman or a casual camper, the Haswell Knife will get the job done.
HAND-FORGED
Skilled tradesmen have honed their craft to bring you this unique, one-of-a-kind survival tool.
BUILT TO LAST
Made from 1095 high-carbon steel, the Haswell Knife features a full-tang blade designed to last a lifetime.
RELIABLY TOUGH
Both the knife and sheath are made with brass rivets, designed to take any amount of abuse.
YOUR COMPANION FOR THE OUTDOORS
The Scandi grind blade is perfect for bushcraft and outdoor survival. The wedge-shaped edge allows for maximum efficiency in cutting, batoning, shaving, and more.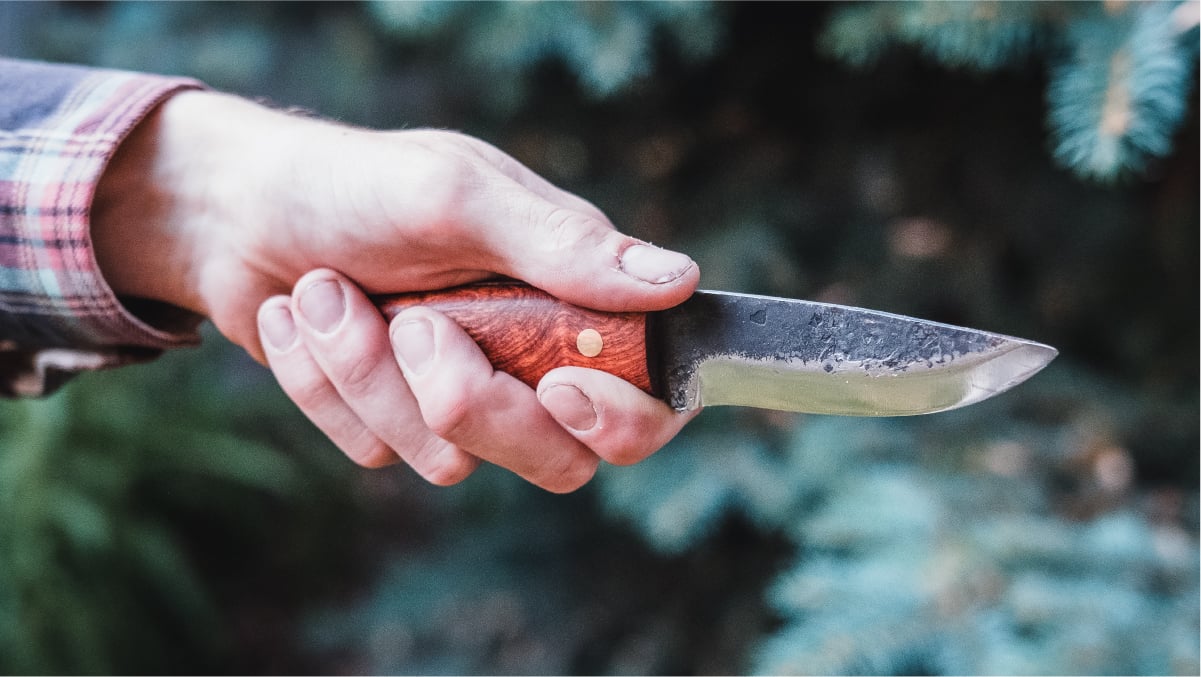 4" blade length, 8" overall length. 3/16" tang with Scandi ground edge
1095 High-forged Carbon Steel
Brass rivets, walnut handle, veggie-tanned leather sheath
Got the 1.0 and love it!
Got the 1.0 and love it, I am going to get the 2.0 version also, for me as a knife collector, you can never have enough knives!
As a knife collector, I'm excited about the Haswell!
Amazing you guys are bringing back this product. I was hoping to get one when Outside Magazine featured the knife years ago, but it sold out too fast. As a knife collector I had always had my eye on the Haswell, now I'm excited I can get my very own!!
I got the first edition!
I am a proud owner of the first edition knife years ago! I absolutely love it and use it frequently. It has held up strong over the years and the sheath has worn in really nice. Excited to see this product come back to life, great work Coalatree!