Women's Trailhead Shorts - Black
Women's Trailhead Shorts - Black Size Guide
Small
Medium
Large
 
X-Large
Small
Medium
Large
 
X-Large
Inspired by Adventure
We've taken the best features of our best-selling Trailhead Adventure Pants to create the only pair of shorts you need. Whether you're hiking, climbing, biking, or just lounging under the shade, the Trailhead Adventure Shorts have you covered.
SHORTS SO COMFORTABLE YOU'LL NEVER WANT TO TAKE THEM OFF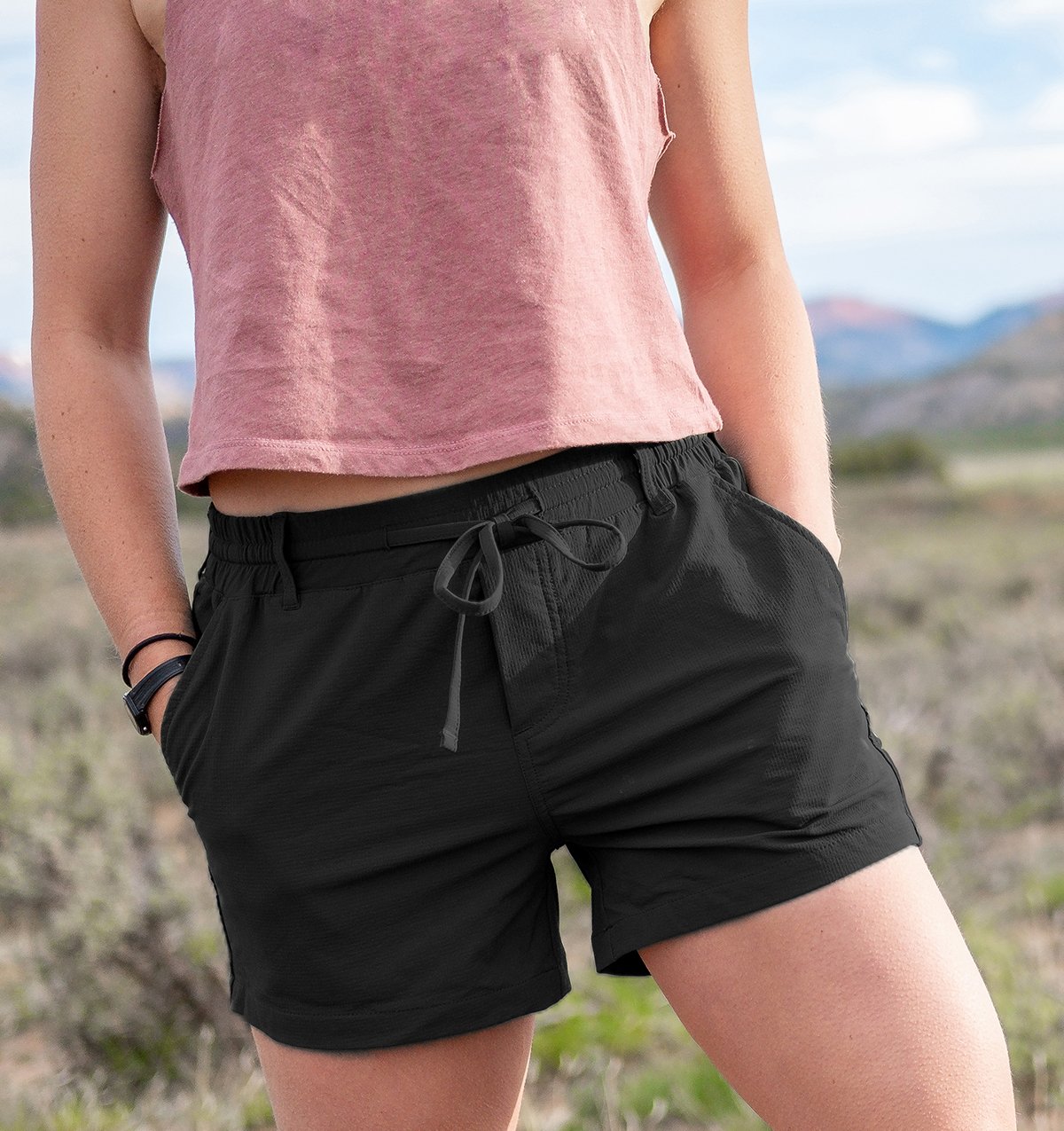 Four-way stretch that moves with you
Our revolutionary fabric stretches in all directions, not just two like most other active shorts. Feel free and clear to move unrestricted on the crags, trails, or tavern.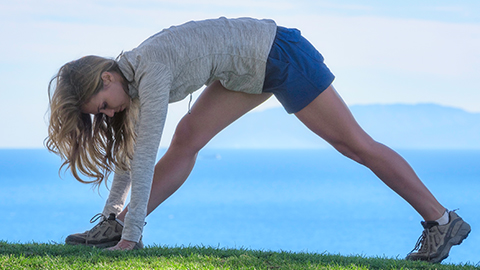 Tear-resistant
Constructed from durable ripstop nylon that stops tears before they start.
Anti-microbial
Uniquely designed to keep you cool wherever you go, these shorts allow you to do more and wash less.
Packable
Stuff 'em into the front right pocket and they're ready to go.
REVOLUTIONARY MATERIAL MADE FOR ADVENTURE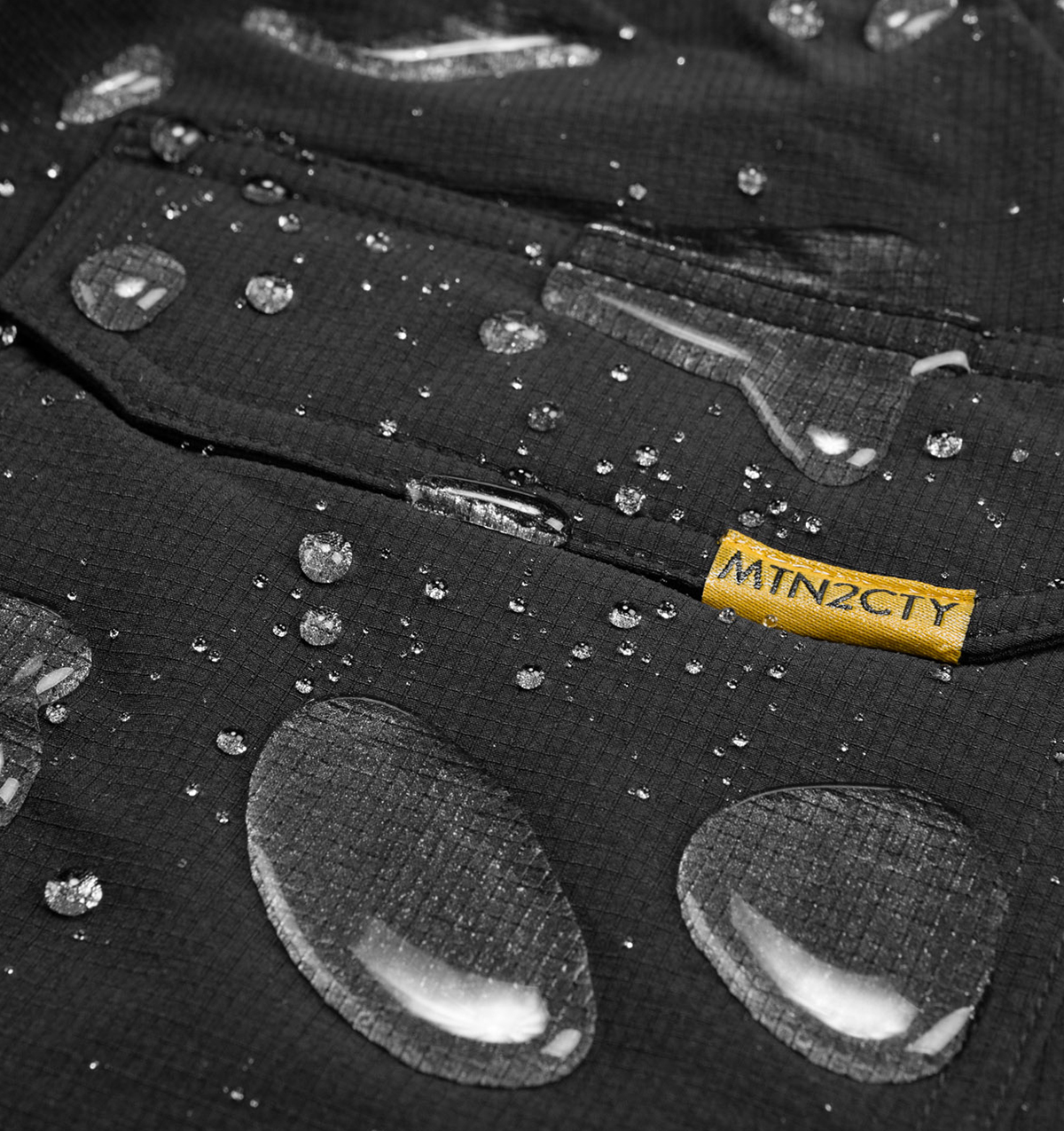 Spills Come Clean in a Second
Don't let a little water ruin your day. Our vapor-coated DWR finish not only repels water, but makes stains and spills bead right off while maintaining all-season breathability.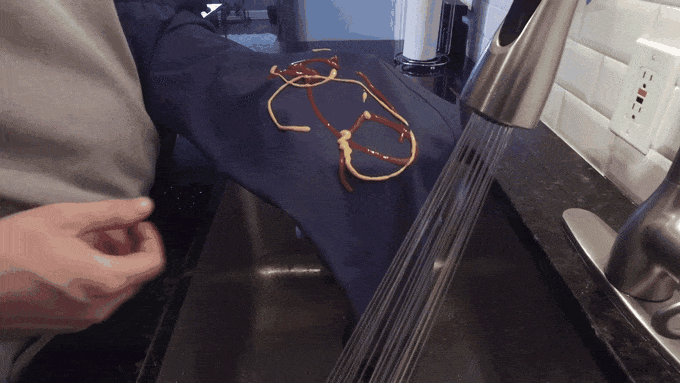 Waterproof and breathable, four-way stretch, antimicrobial, tear-resistant, packs down into front pocket for travel or for use as a small pillow. Women's-specific fit with elastic back, flat front waistband.
bluesign® 88% nylon, 12% spandex with DWR finish. Made from recycled materials.
Machine wash cold with other technical fabrics. To keep the DWR feature lasting long, always hang dry. Do not bleach. Do not iron.
Travel + Hike
On an eight day road trip around Utah, wore these shorts 80% of the time -- on the plane, in the car, hiking, wading in the river -- couldn't have been more comfortable the whole way through.
Better than jorts
These are way better than my favorite pair of jorts. I can do way cooler karate moves thanks to the 4-way stretch. Also, because they shed water and dry quickly there is far less chafing than with my jorts. Coalatree is definitely more eco-friendly than Wrangler (no matter what that land barren Brett Favre says). And style, well the jorts win. I like the 4" inseam so my pockets peek out the bottom of the leg holes. That's just awesome. Anyway, 3 out of 4 ain't bad. These are fantastic shorts.
Great!
Seriously love them, wore them on vacation, and they work for everything, outside, inside, even wore them swimming once. Definitely will buy more.
All Colors Please
I bought these shorts as a father's day gift and now he wants one in every color. They are light weight, comfy and the perfect dress up or dress down short.
Comfortable and versatile
Have worn them for trail runs, gym visits and casually. Equally comfortable in all situations.
Oh So Comfortable
Perfect pair of shorts to go commando. Super comfy! Perfect for lounging or being active outdoors. A+
Adventure-ready
My wife said I look ready ...
Greatest shorts I own
The title says it all. These are the greatest shorts I own. Comfortable, deep pockets and lightweight.