Trailhead Pants - Gray
Trailhead Pants - Gray Size Guide
All measurements are for the garment and are not body measurements. Trailhead Pants have a stylish ankle-length fit and the inseam may be shorter than you are used to. The Trailhead Pant is unisex sizing and looks great on all genders.
If you're looking for the fit of our original Kickstarter pants, grab the Slim Fits.
How to Measure
Small
Medium 
Large
X-Large
Want to see how these compare to the Slim Fit Trailheads? Click here >
"DAMN NEAR PERFECT"
They raised over $400,000 to become Kickstarter's highest funded outdoor pant. Durable, smartly built, and ridiculously comfy, our Trailhead Adventure Pant is revolutionizing the traditional recreation pant.
THE OUTDOOR PANT YOU CAN WEAR TO THE OFFICE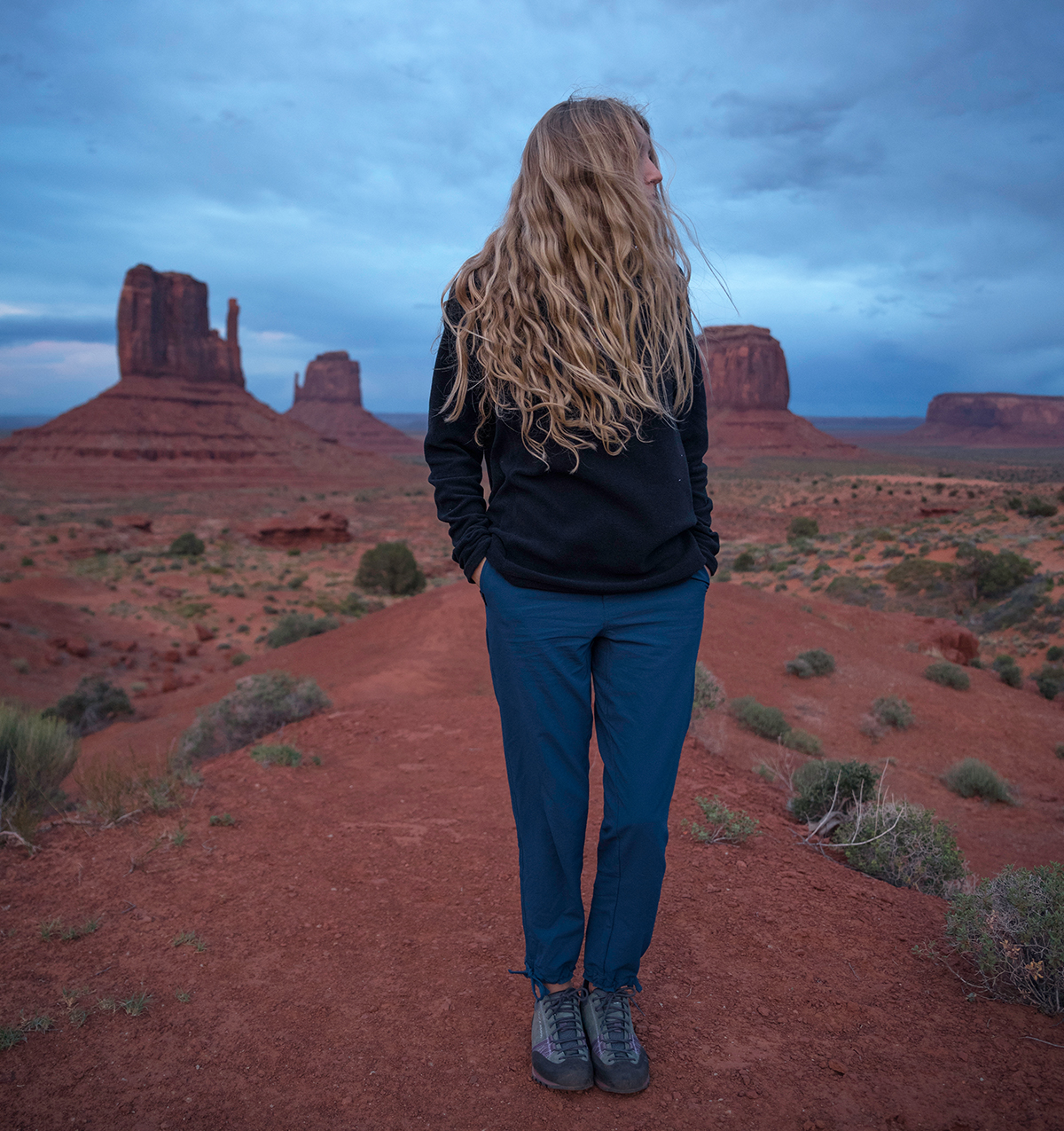 WATERPROOF & BREATHEABLE
Don't let a little water ruin your day. Our eco-friendly DWR finish not only repels water, but makes stains and spills bead right off, while maintaining all-season breathability.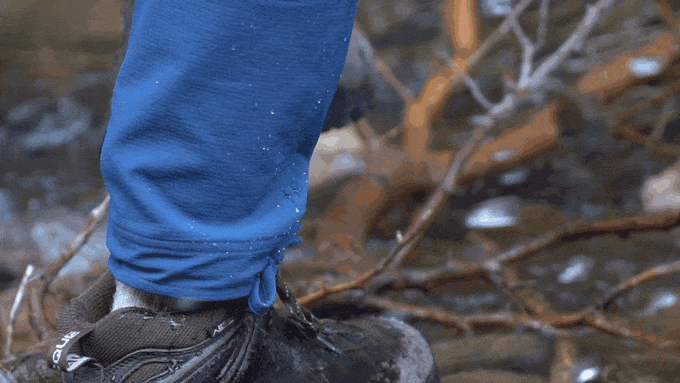 4-WAY STRETCH
Revolutionary four-way stretch features 360* of comfort and moves with you.
ANTI-MICROBIAL
Unique fabric inhibits the growth of bacteria so you can do more and wash less.
TEAR-RESISTANT
Constructed from durable ripstop nylon that stops tears before they start.
REVOLUTIONARY MATERIAL MADE FOR ADVENTURE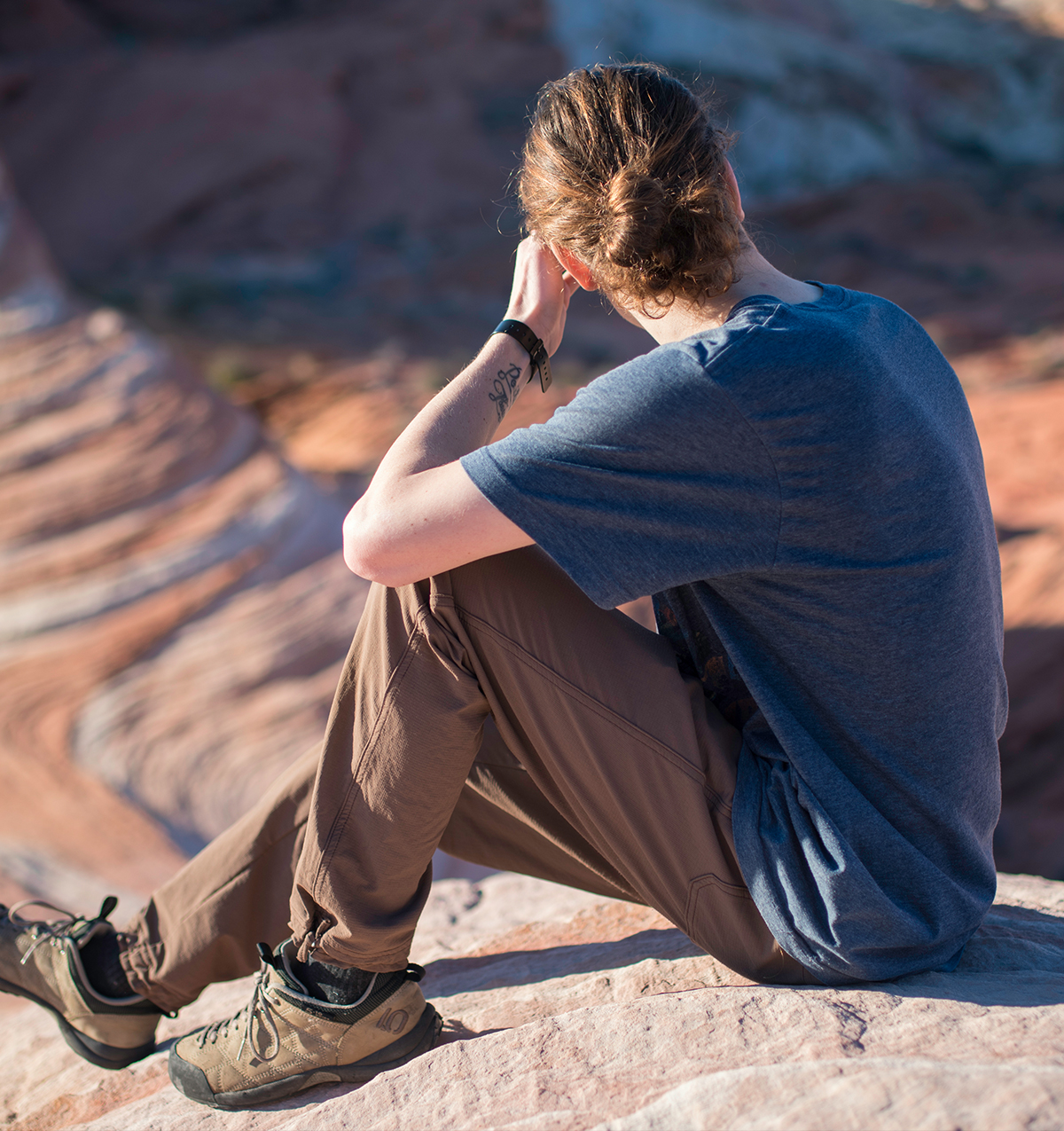 STUFF 'EM & RUN
Pack 'em down small by stuffing into the front right pocket. Wear them long or use the drawstring ankle ties to cinch them up to capris. No matter where you're headed, the Trailhead Pants are ready.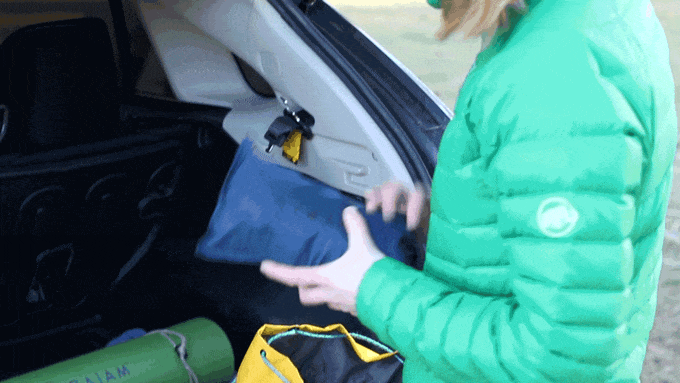 Waterproof and breathable, four-way stretch, antimicrobial, tear-resistant, packs down into front pocket for travel or for use as a small pillow.
bluesign® 88% nylon, 12% spandex with DWR finish. Made from recycled materials.
Machine wash cold with other technical fabrics. To keep the DWR feature lasting long, always hang dry. Do not bleach. Do not iron.
Awesome Pants
I am a 5' 11", 160 lb male and I bought these pants in a size large slim fit. I have had these pants for about three weeks and love them. I have worn them in weather ranging between 20 and 85 degrees (Fahrenheit). The pants have done well at both ends of the range. While I haven't had a problem in overheating in them in hot weather they are a little bit on the chilly side. The stretchiness of these pants is amazing. I have used them on multiple occasions in boxing and in weightlifting. I have used them for front squats which require high mobility and these have been no hindrance whatsoever. I have also gotten several comments from people admiring them. They are a little bit on the baggy side so I may have been fine with getting a medium size with a regular fit. But regardless I have enjoyed these pants a lot.
My new everyday pants!
These pants looks, feels and performs as they said. The tappered looks slick when your trying to look rugged, or athliesure.
Buy it
Incredible.
I love these pants. I have 4 or 5 pairs and I hope to get more. Comfortable, kind, stretchy as can be, and tough. I can't wait to see what else this innovative company does. Love your stuff!
Great pants
I initially got a relaxed fit pair of these pants but they turned out to be too big. Customer service was extremely helpful and I was able to get them swapped. These pants are the most comfortable trail type pants I own and I really like the tie off cuffs. Super water resistant and look great too.
Awesome for Hiking
Wore these the first time for hiking. Single digit weather, newly fallen snow. They didn't get wet. I had a couple of layers of tights underneath and was still able to move freely. Was able to scramble and climb with no restrictions. There was never an instance where I was uncomfortable in them. I love that they have an elastic waistband with drawstring. My favorite hiking pants thus far!
Patient but excited....
Returned the blue (received xtra-large rather than large) but excited to receive - love the fit and feel of these pants
Fantastic Pant
Love them....fit perfectly, flexible/comfortable wear.
Just what I needed
I got these pants for cycling in the city. They are loose enough to accommodate layered leggings/jeans but a great cut to stay stylish. The waterproof material is great for repelling rain and road grime. I also like the ties are the waist and ankles, very comfortable.