Trailhead Pants - Black
Trailhead Pants - Black Size Guide
All measurements are for the garment and are not body measurements. Trailhead Pants have a stylish ankle-length fit and the inseam may be shorter than you are used to. The Trailhead Pant is unisex sizing and looks great on all genders.
If you're looking for the fit of our original Kickstarter pants, grab the Slim Fits.
How to Measure
Small
Medium 
Large
X-Large
Want to see how these compare to the Slim Fit Trailheads? Click here >
'Damn Near Perfect'
They raised over $400,000 to become Kickstarter's highest funded outdoor pant. Durable, smartly built, and ridiculously comfy, our Trailhead Adventure Pant is revolutionizing the traditional recreation pant.
The Outdoor Pant You Can Wear to the Office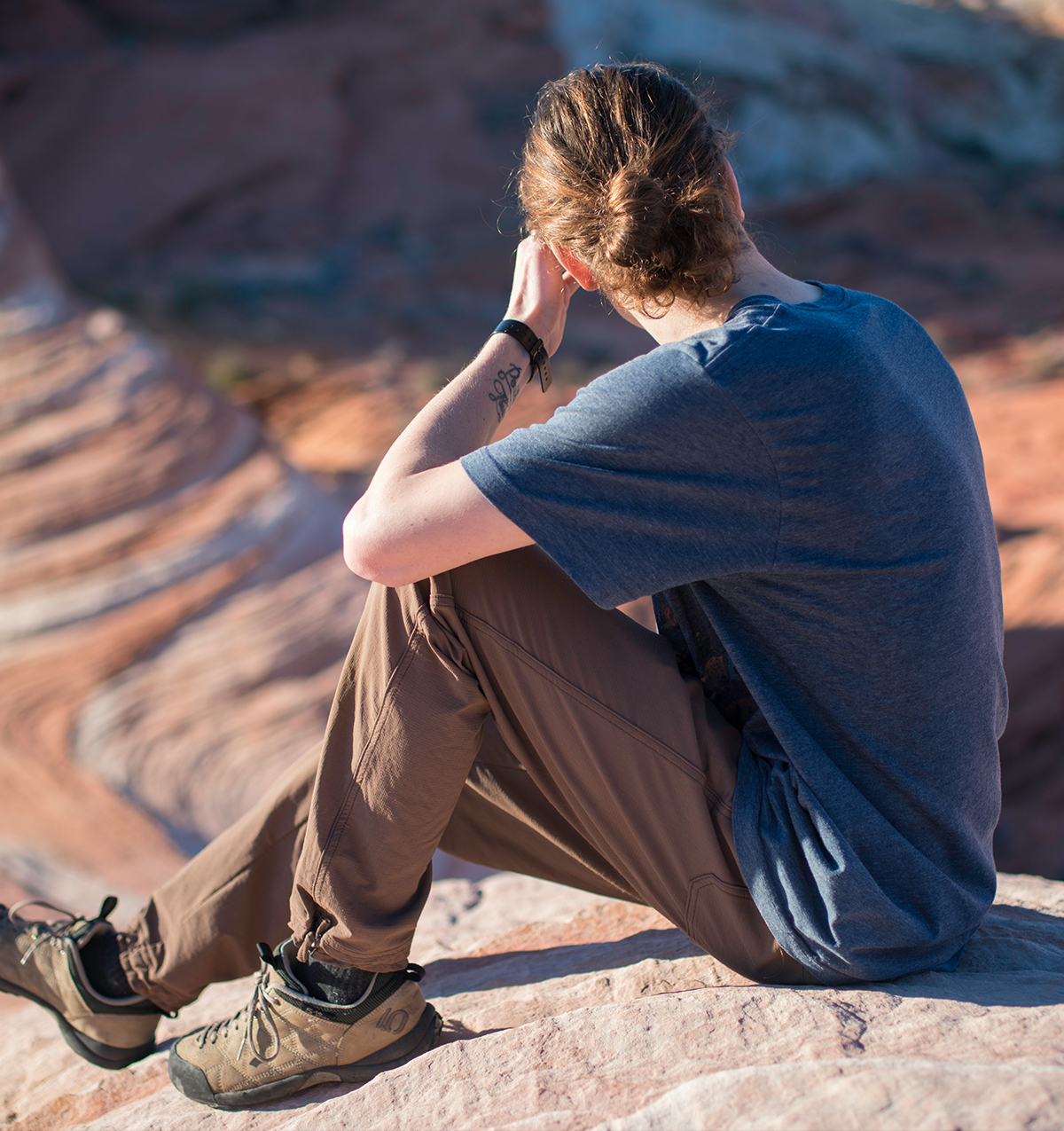 Waterproof & Breathable
Don't let a little water ruin your day. Our eco-friendly DWR finish not only repels water, but makes stains and spills bead right off, while maintaining all-season breathability.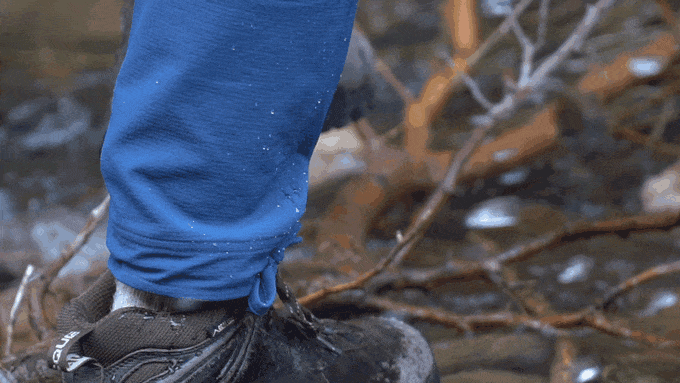 4-way stretch
Revolutionary four-way stretch features 360* of comfort and moves with you.
Anti-microbial
Unique fabric inhibits the growth of bacteria so you can do more and wash less.
Tear-resistant
Constructed from durable ripstop nylon that stops tears before they start.
REVOLUTIONARY MATERIAL MADE FOR ADVENTURE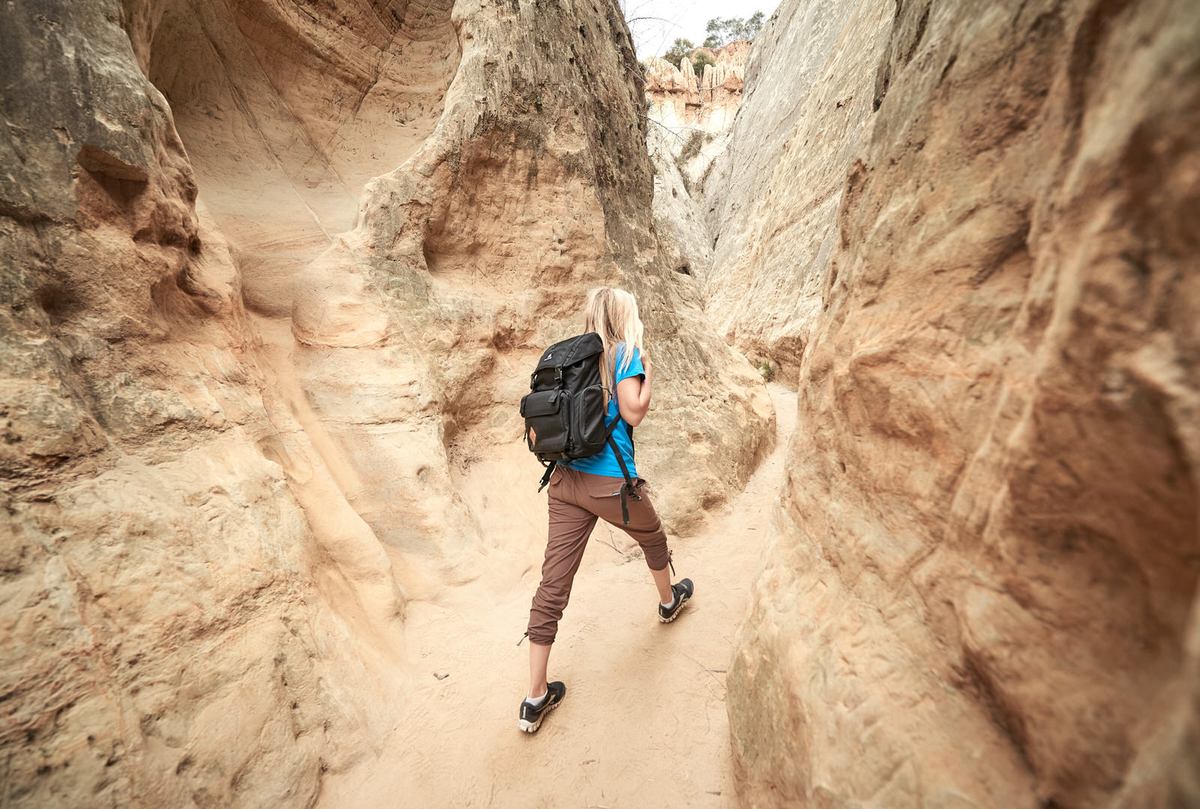 Stuff 'em & Run
Pack 'em down small by stuffing into the front right pocket. Wear them long or use the drawstring ankle ties to cinch them up to capris. No matter where you're headed, the Trailhead Pants are ready.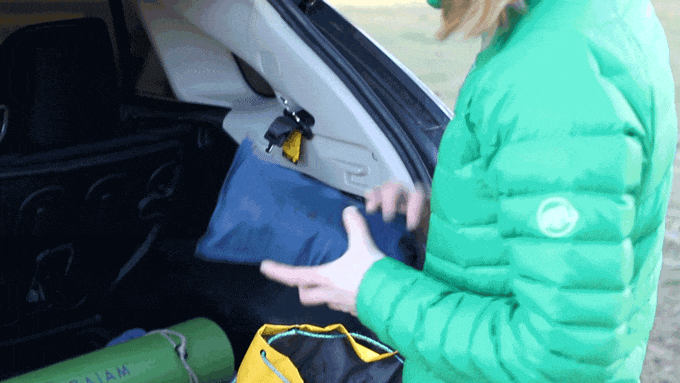 Waterproof and breathable, four-way stretch, antimicrobial, tear-resistant, packs down into front pocket for travel or for use as a small pillow.
bluesign® 88% nylon, 12% spandex with DWR finish. Made from recycled materials.
Machine wash cold with other technical fabrics. To keep the DWR feature lasting long, always hang dry. Do not bleach. Do not iron.
So good all around.
I have hiked, walked, and done lots of yoga in these pants. Haven't climbed in them yet but the range of motion that they allow and how cool they keep me while hiking in the mountains and living in the desert in the summertime is so awesome. For reference, I am 5'6" and 145, with very muscular legs and the small fit perfectly. Love the versatility of these pants- I feel great wearing them from trail to office to town (granted office and town are quite causal for me) to lounging.
Superior Pants
I'm so impressed with these pants! For sizing reference, I'm 5'4, 135 lbs., and a small fits perfectly. I gave these pants a real test over the weekend in Yosemite. After wearing them on the drive in, sleeping in them, then doing a 15 mile day hike, I could not be happier with how they performed. They were both incredibly breathable and comfortable, and also very quick-drying. I needed to wear pants to provide some mosquito protection, but I was worried about getting too hot. Not a problem with the Trailhead pant! Even after wearing them for 24+ hours straight, they felt light and clean, and didn't smell at all. Highly recommend!
Awesome pants
If you're thinking these might not be all that good you are wrong. These pants are great. Water drips right off em' and they breathe great. I'll be getting another pair for sure.
Awesome!
Haven't taken them out on a trip yet, but the pants are great. They are really comfortable and thoughtfully designed. I can't wait to take them on my trip to Italy.
Travel pants
Wore these to Scotland, they looked nice for pubs, and totally waterproof for the elements. I loved everything about them
Best Pants Ever!
Way way more than a trail pant. These are the true life-pant, ninja-pant, climbing-pant, yoga, biking and so much more - too nice for yard work but yep these are badass for that also! Ridiculously comfortable and they keep you cool. Don't wash for days and days and they stay remarkably fresh. Buy three pair right now as you'll be back anyway after getting your first pair and feel super stupid you'd didn't just buy more.
We are hooked and buying more
My hubs has been wanting a pair of these (we live in SLC and have heard of them) so at gay pride we bought him a pair and I tried them on but skipped due to color options. He raved and raved about these pants so before our summer trip I last minute ordered a pair. Yep ... They are all that and a a bag of chips 🥰
Great pants- all day comfort!
Can wait to get myself and my wife another pair. Can't wait to try them in tropical weather. Must have for hiking and backpackers but also stylish for a patio chill day.