Slim Fit Trailhead Pants - Olive
Slim Fit Trailhead Pants - Olive Size Guide
All measurements are for the garment and are not body measurements. Trailhead Pants have a stylish ankle-length fit and the inseam may be shorter than you are used to. The Trailhead Pant is unisex sizing and looks great on all genders.
How to Measure
Small 
Medium 
Large
 Photos coming soon
X-Large
Want to see how these compare to the Regular Fit Trailheads? Click here >
'Damn Near Perfect'
They raised over $400,000 to become Kickstarter's highest funded outdoor pant. Durable, smartly built, and ridiculously comfy, our Trailhead Adventure Pant is revolutionizing the traditional recreation pant.
THE OUTDOOR PANT YOU CAN WEAR TO THE OFFICE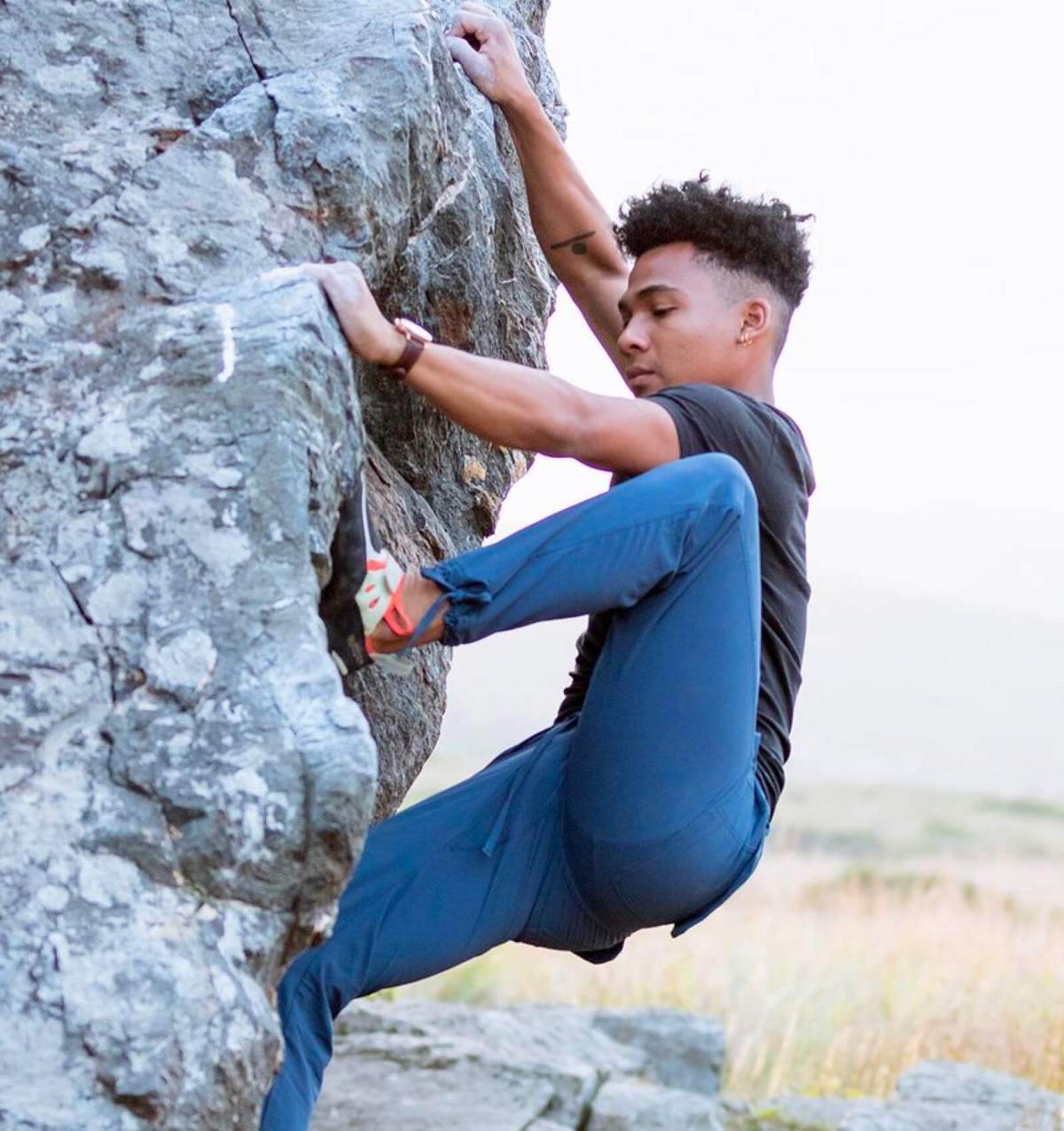 Waterproof & Breatheable
Don't let a little water ruin your day. Our eco-friendly DWR finish not only repels water, but makes stains and spills bead right off, while maintaining all-season breathability.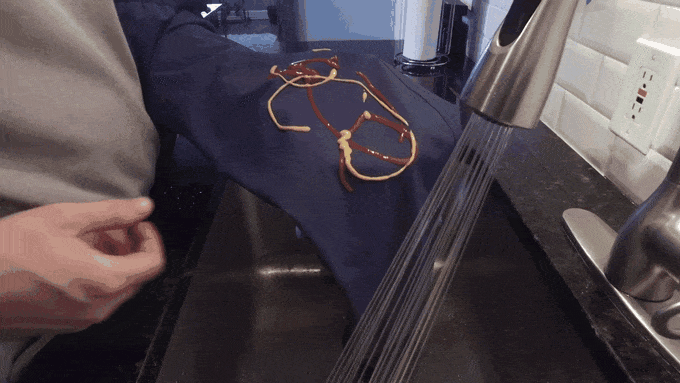 4-Way Stretch
Revolutionary four-way stretch features 360* of comfort and moves with you.
Anti-microbial
Unique fabric inhibits the growth of bacteria so you can do more and wash less.
Tear-resistant
Constructed from durable ripstop nylon that stops tears before they start.
REVOLUTIONARY MATERIAL MADE FOR ADVENTURE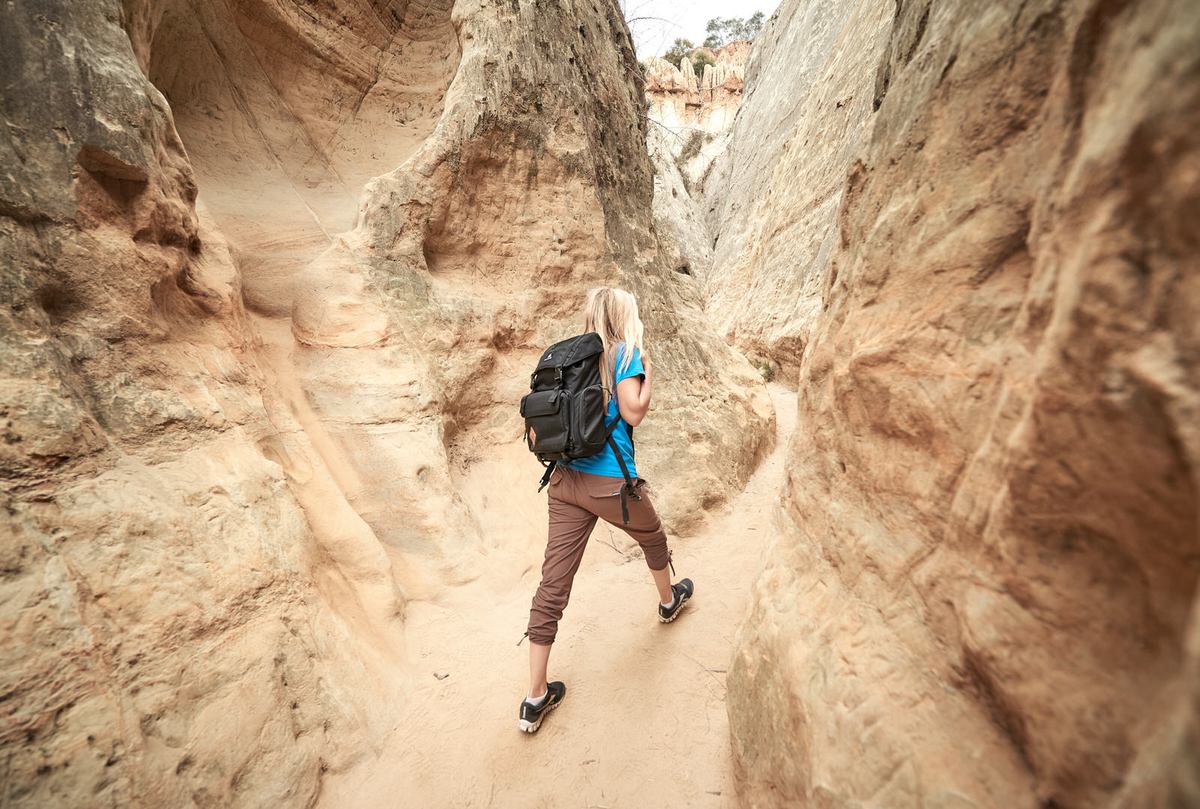 Stuff 'em & Run
Pack 'em down small by stuffing into the front right pocket. Wear them long or use the drawstring ankle ties to cinch them up to capris. No matter where you're headed, the Trailhead Pants are ready.
Waterproof and breathable, four-way stretch, antimicrobial, tear-resistant, packs down into front pocket for travel or for use as a small pillow.
bluesign® 88% nylon, 12% spandex with DWR finish. Made from recycled materials.
Machine wash cold with other technical fabrics. To keep the DWR feature lasting long, always hang dry. Do not bleach. Do not iron.
Greatest pants ever. Seriously
Ordered a pair of brown and have used them extensively. Then ordered 5 more in other colors. I ordered a size larger for a roomy fit. Even the non-slim fit seemed a bit snug. Outside of my jeans for my boots, I got rid of all of my other pants.
The Best!
I read an article about these pants in Outside Mag several months ago and I finally got some. They have exceeded my expectations. I'm ready to get a couple more colors.
Happy customer
I'm incredibly stoked about these pants. I am the mother of a one year old and live on a farm and i have been wearing these almost non stop. They brush clean after a messy baby touches them and stay dry during bath time. I wore a pair of thermals underneath them and went out in the snow(33°) and was perfectly warm and dry. They are durable enough to wear bringing in firewood and comfy enough to wear around the house. I am size 6/curvy and the size small is a bit tight on my hips so i would recommend sizing up if you have big hips. I will be buying again in the future 🙌🏼
Thumbs up
I love these pants. They took a few days to break in. I haven't washed them yet and don't intend to for a while because they don't smell or hold dirt very strongly.
Amazing
These are the greatest pants ever made! I wear them as much as possible for any occasion! Looking to get my fifth pair.
These pants are OP
Get these pants man. So comfy no matter the weather, and they still smelled fine after almost a week's worth of wearing and sweating in SE Asia. DWR so good that I didn't notice I had spilled on myself for a good 15 minutes.
Very comfortable
Pretty great overall. Excellent stretch and range of motion. Great breathability and comfortable in warm and cold environments.Wore them right out the package and tested for waterproof abilities. More so water resistant than waterproof. Some of the water remained and was absorbed, but most of it beaded off very well. Also wished back pockets were a little bit deeper or that there'd be a side hip zip pocket. Would definitely get another pair in the future.
Love the pants!
First time ordering from here got the slim fit pants and they are extremely comfortable love the I just hope they get black mediums in again soon! I want to buy more!