Slim Fit Trailhead Pants - Gray
Slim Fit Trailhead Pants - Gray Size Guide
All measurements are for the garment and are not body measurements. Trailhead Pants have a stylish ankle-length fit and the inseam may be shorter than you are used to. The Trailhead Pant is unisex sizing and looks great on all genders.
How to Measure
Small 
Medium 
Large
 Photos coming soon
X-Large
Want to see how these compare to the Regular Fit Trailheads? Click here >
"Damn Near Perfect"
They raised over $400,000 to become Kickstarter's highest funded outdoor pant. Durable, smartly built, and ridiculously comfy, our Trailhead Adventure Pant is revolutionizing the traditional recreation pant.
THE OUTDOOR PANT YOU CAN WEAR TO THE OFFICE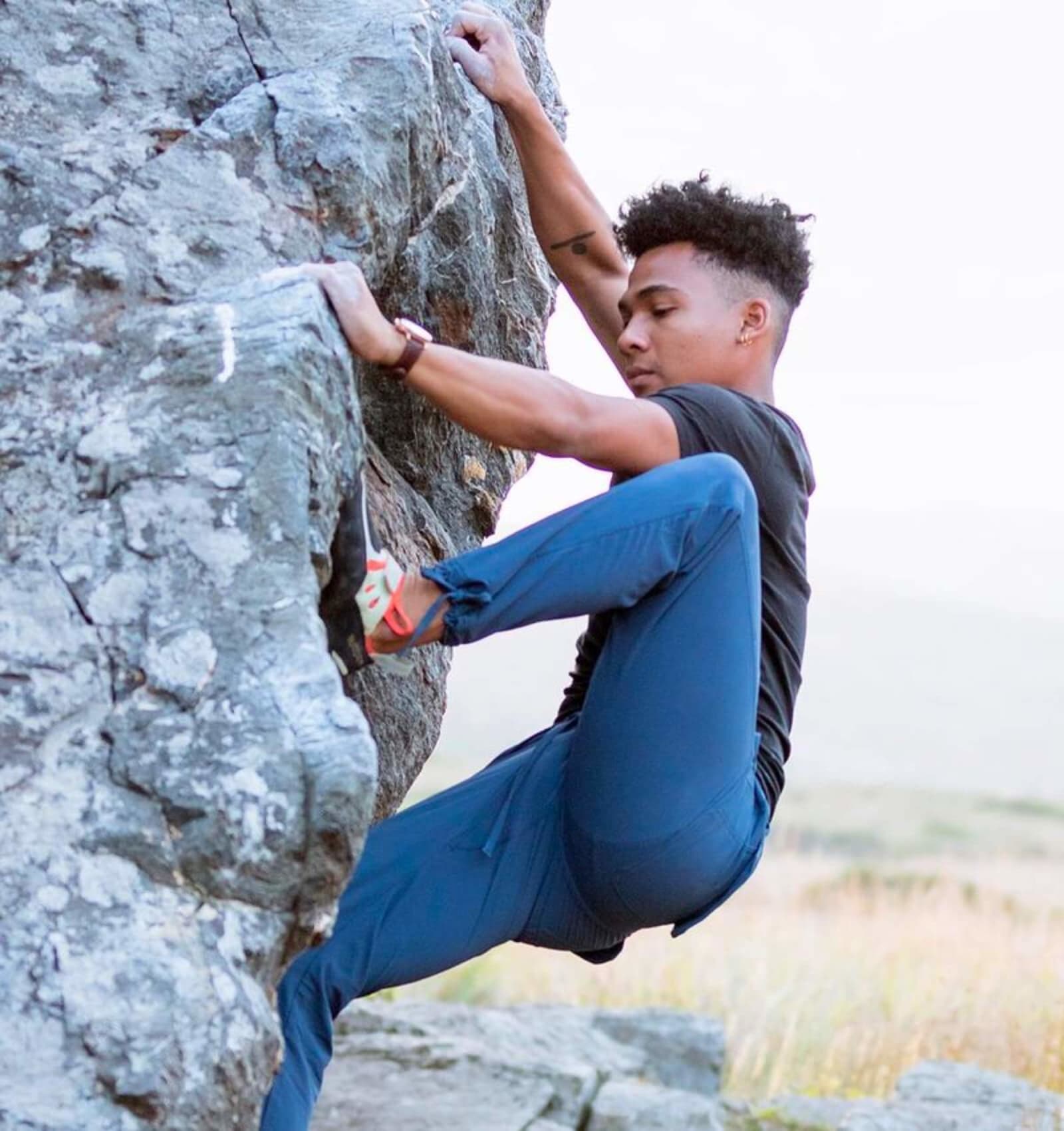 Waterproof & Breatheable
Don't let a little water ruin your day. Our eco-friendly DWR finish not only repels water, but makes stains and spills bead right off, while maintaining all-season breathability.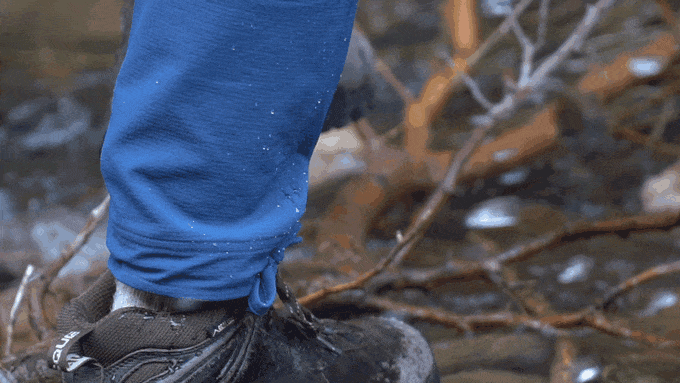 TEAR-RESISTANT
Constructed from durable ripstop nylon that stops tears before they start.
ANTIMICROBIAL
Uniquely designed to keep you cool wherever you go, these shorts allow you to do more and wash less.
PACKABLE
Stuff 'em into the front right pocket and they're ready to go.
Raised over $400,000 on Kickstarter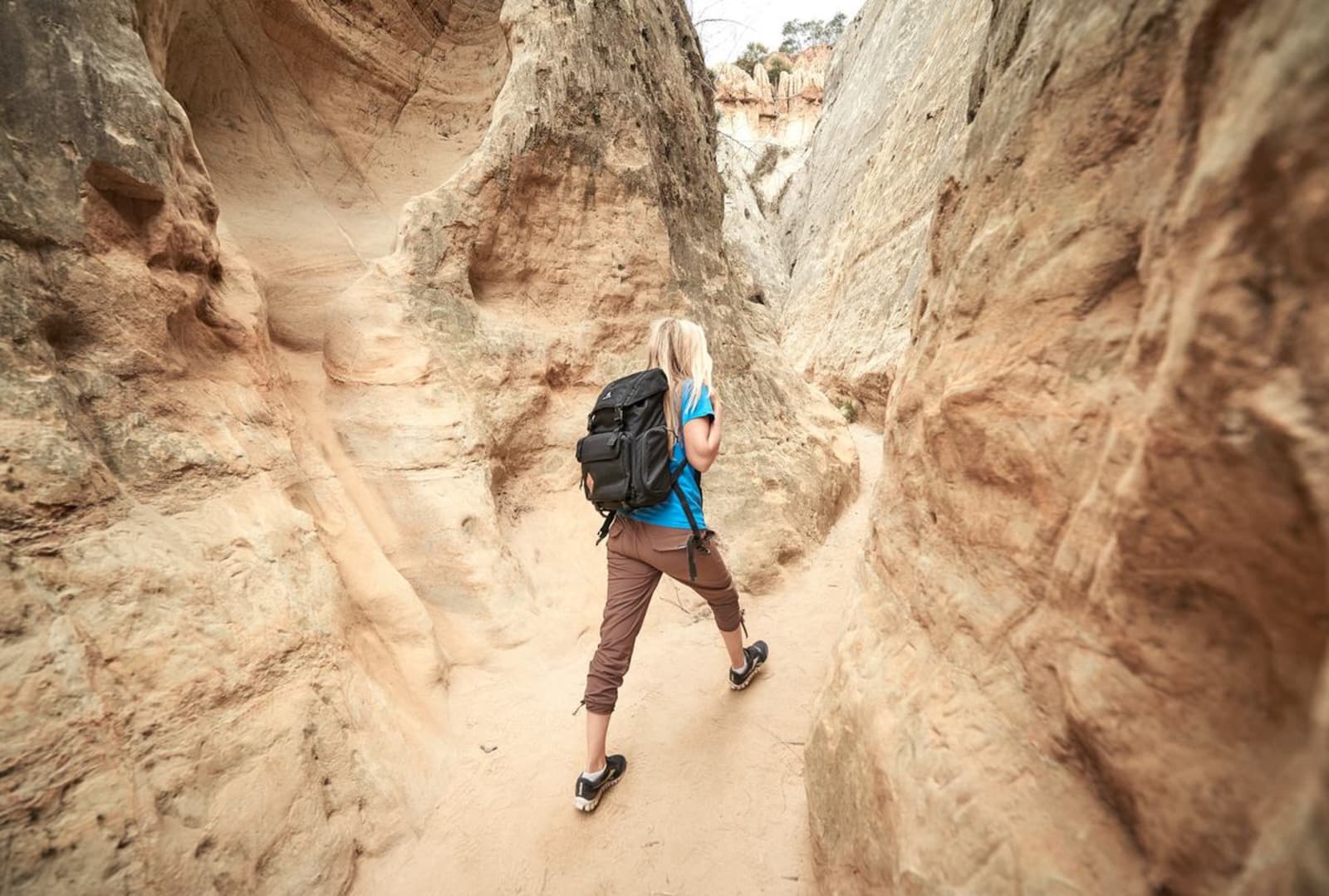 STUFF 'EM & RUN
Pack 'em down small by stuffing into the front right pocket. Wear them long or use the drawstring ankle ties to cinch them up to capris. No matter where you're headed, the Trailhead Pants are ready.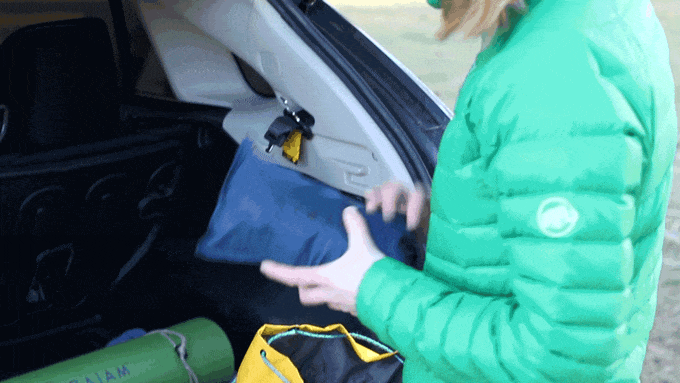 Waterproof and breathable, four-way stretch, antimicrobial, tear-resistant, packs down into front pocket for travel or for use as a small pillow.
bluesign® 88% nylon, 12% spandex with DWR finish. Made from recycled materials.
Machine wash cold with other technical fabrics. To keep the DWR feature lasting long, always hang dry. Do not bleach. Do not iron.
Favorite pants ever!!
I got these for my trip to Yosemite and let's just say I was not disappointed!! I wore them literally almost every day! They were super comfy for the long drive, great for hiking, and never smelled, even when camping! I got dirtier than they did! Plus, the ability to make them into capris during the day and pants at night without any zippers or straps was awesome! I even wear them around town and to work events where I need black pants and no one is the wiser! I could seriously live in these pants—they are incredible!
Stretch is everything
I love my new pants. They are basically perfect for everything. And super comfy! 🥰
I got the XL. I'm 5'7" and approximately 190. They are a tiny big on me but that was my goal.
Nice!
The fit is a little baggier than I prefer -- I usually wear 31 x 36 Levi's. The material is very stretchy and they're very comfortable. I've only worn them a couple times so I don't know how durable they are, but so for they work great for climbing which is what I bought them for.
Amazing.
Comfortable, versatile, all with a clean look for trails to city.
Made me a true believer - these are a game changer
I purchased these pants as an experiment, seeing if ai could find some traveling/hiking/workout pants. Being 47 and built like a block, I was skeptical these would fit.
I'm a believer. These pants are light and flexible, equally adept on the trail, in the plane, or on the streets. Maybe too casual for an office, but just fine for getting around. I bought the XL, and they fit great. The material is light, though not paper thin. It has a reassuring texture that speaks to a strong weave, so in wearing them I can fully expect them to keep up. The ties on the cuffs are not an issue, since I just keep them loosely tied and tucked in out of sight.
I would recommend these for outdoors, any activity asking for full flexibility (climbing, non-uniform wearing martial arts, etc), or a great pants for general adventure. I am seeing other companies try and follow Coalatree's groundbreaking example, but I'll keep my money with them, because these pants are damned near perfect.
The perfect pant
The pants arrived in Australia and I have not taken them off. Been out to appointments, working in the horse yard and then attending a meeting. These pants look great, feel great and fit well. Next up for these pants is 3 days volunteer work at a Netball carnival before I wash them. Very happy I stumbled across these pants.
Great pants
Love them. Very comfortable
Best Outdoor Pant
These are the comfiest pair of pants I've ever had for outside wear. They're durable enough for when I ride downhill at Whistler and wipeout, but breathe enough you aren't going to sweat profusely! Add the water resistance and the stretch and they're just a dream to wear. Definitely going to order another pair.