Slim Fit Trailhead Pants - Black
Slim Fit Trailhead Pants - Black Size Guide
All measurements are for the garment and are not body measurements. Trailhead Pants have a stylish ankle-length fit and the inseam may be shorter than you are used to. The Trailhead Pant is unisex sizing and looks great on all genders.
How to Measure
Small 
Medium 
Large
 Photos coming soon
X-Large
Want to see how these compare to the Regular Fit Trailheads? Click here >
"DAMN NEAR PERFECT"
They raised over $400,000 to become Kickstarter's highest funded outdoor pant. Durable, smartly built, and ridiculously comfy, our Trailhead Adventure Pant is revolutionizing the traditional recreation pant.
THE OUTDOOR PANT YOU CAN WEAR TO THE OFFICE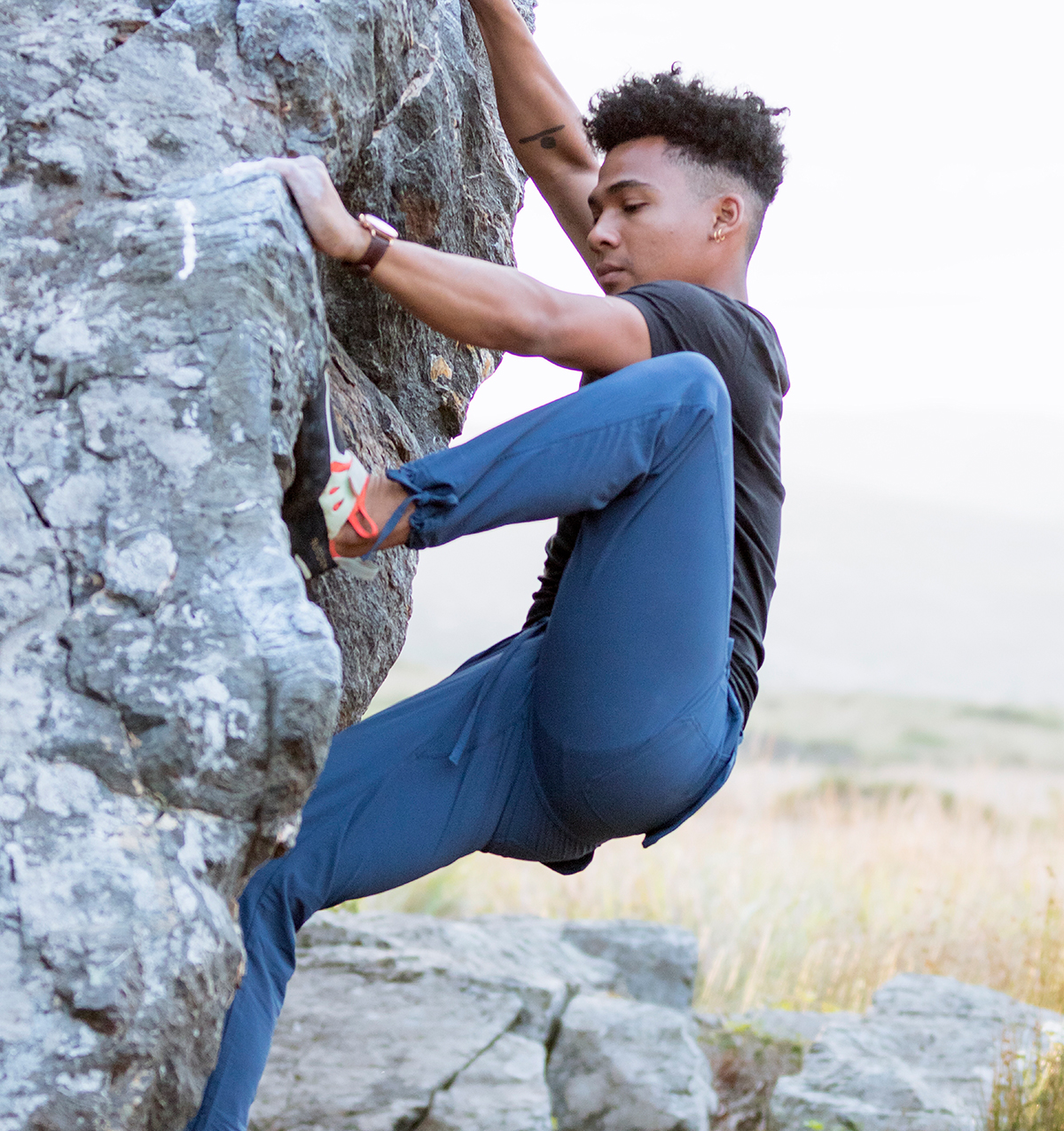 WATERPROOF & BREATHEABLE
Don't let a little water ruin your day. Our eco-friendly DWR finish not only repels water, but makes stains and spills bead right off, while maintaining all-season breathability.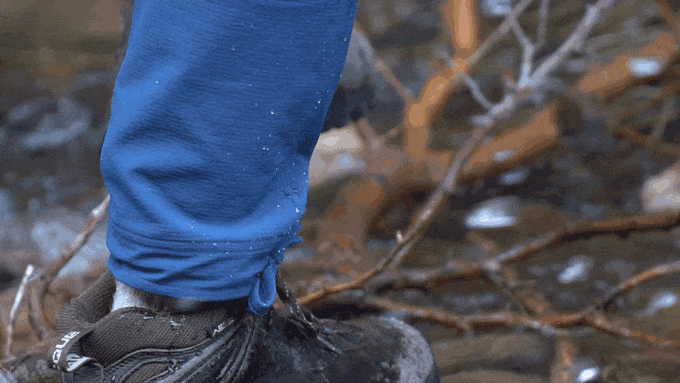 4-WAY STRETCH
Revolutionary four-way stretch features 360* of comfort and moves with you.
ANTI-MICROBIAL
Unique fabric inhibits the growth of bacteria so you can do more and wash less.
TEAR-RESISTANT
Constructed from durable ripstop nylon that stops tears before they start.
REVOLUTIONARY MATERIAL MADE FOR ADVENTURE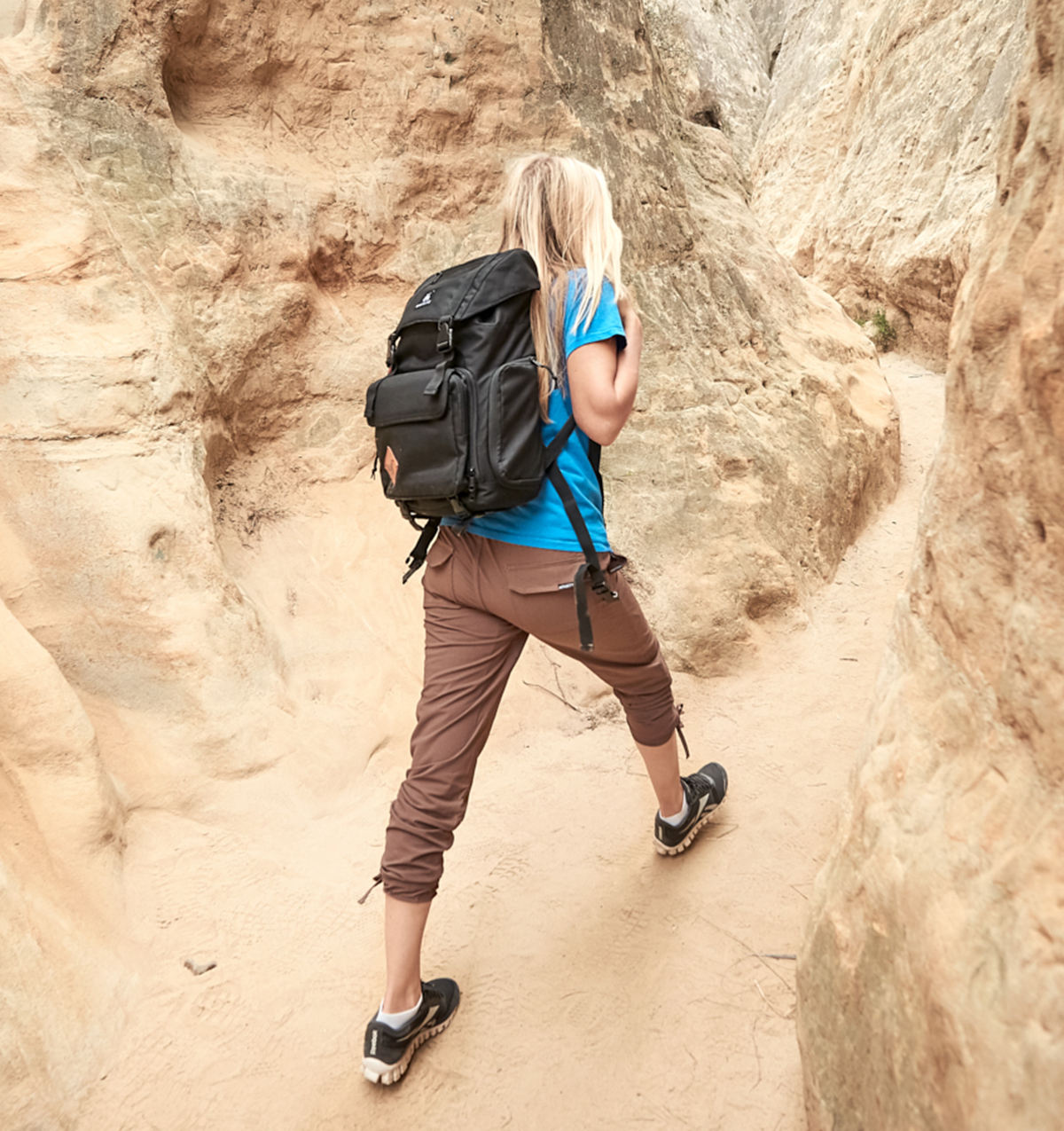 STUFF 'EM & RUN
Pack 'em down small by stuffing into the front right pocket. Wear them long or use the drawstring ankle ties to cinch them up to capris. No matter where you're headed, the Trailhead Pants are ready.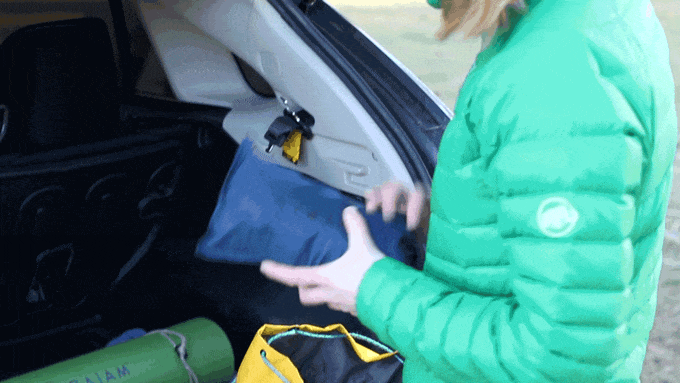 Waterproof and breathable, four-way stretch, antimicrobial, tear-resistant, packs down into front pocket for travel or for use as a small pillow.
bluesign® 88% nylon, 12% spandex with DWR finish. Made from recycled materials.
Machine wash cold with other technical fabrics. To keep the DWR feature lasting long, always hang dry. Do not bleach. Do not iron.
Amazingly comfortable and incredibly durable. Great for all of my hikes and backpacking.
Love em, my face pants
These are my go to pants period. I generally tend to wear these during the day and I switch over to sweatpants when I get home. I wear these pants for pretty much everything, they are great on the trail and they work for work...could do without the ties on the legs but it works. I wish there was a better method instead of the drawstring on the legs but not a deal breaker. They block enough wind/weather that I normally dont wear a base layer unless it's really cold. I own 3 pairs, no regrets.
Amazing products
I ordered the pants. Wore them one day and immediately ordered a second pair. I literally can't wait to get home from work to put them on. They are the most comfortable pants I've ever owned. I wear them hiking, lounging around the house and going for a hike. I also have ordered the puffy jacket which I think is amazing and I will continue to order more products. Love this company!
I confess...
I confess.. these pants felt so amazing that I literally wore them for 2 days straight from work to gym to bed to work to gym to bed... O.O
And yeah.. ther was no smell LOL
Awesome every day pants!
I've been searching for a great, everyday pair of pants for quite some time now. Being a cold weather person living in Hawaii has been challenging, with regards to finding a pair of pants that are comfortable, yet don't cause me to overheat and sweat all day. These pair of pants hit the nail on the head. They are super lightweight and comfortable. They keep me comfortable on cooler nights yet they aren't too much on warmer days. Right now, I own three pairs of the shorts and one pair of pants and they are perfect. I'll definitely be ordering more of both in the near future. I can't thank Coalatree enough for making an awesome product that fits my lifestyle, after living on a tropical island for five years. Awesome product and I would recommend it to anyone looking for a great pair of everyday pants for any occasion!
A Perfect Pant
I do believe I haven't taken these pants off since I bought them. They exceeded any expectations I had for them.
Trail pants mens xl
First off want to say great customer service!. Iam 6'4 180lbs and the xl was a great fit . Will be hitting the woods these weekend in rainy Oregon so looking forward to see how they perform. Thanks
Very comfortable! I can't wait to try these out during my next trip!