Nomad Packable Backpack - Black
DESIGNED FOR LIFE-ON-THE-GO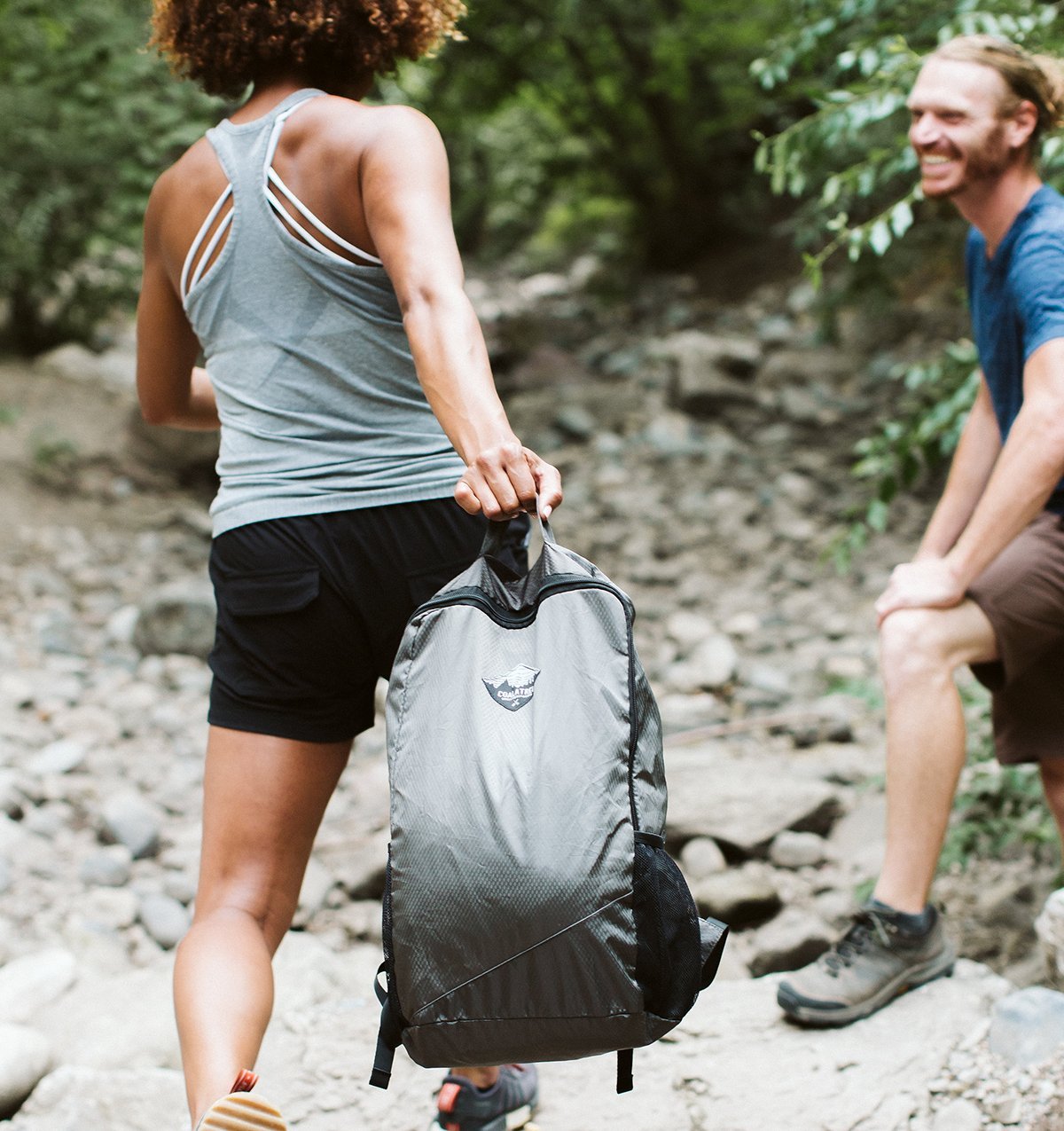 Durable & Packable
Your go-to pack for wherever life takes you. The Nomad Packable Backpack is constructed with ripstop nylon and reinforced stitching, and quickly packs into an interior pocket. Simple to use, easy to store, and mega convenient.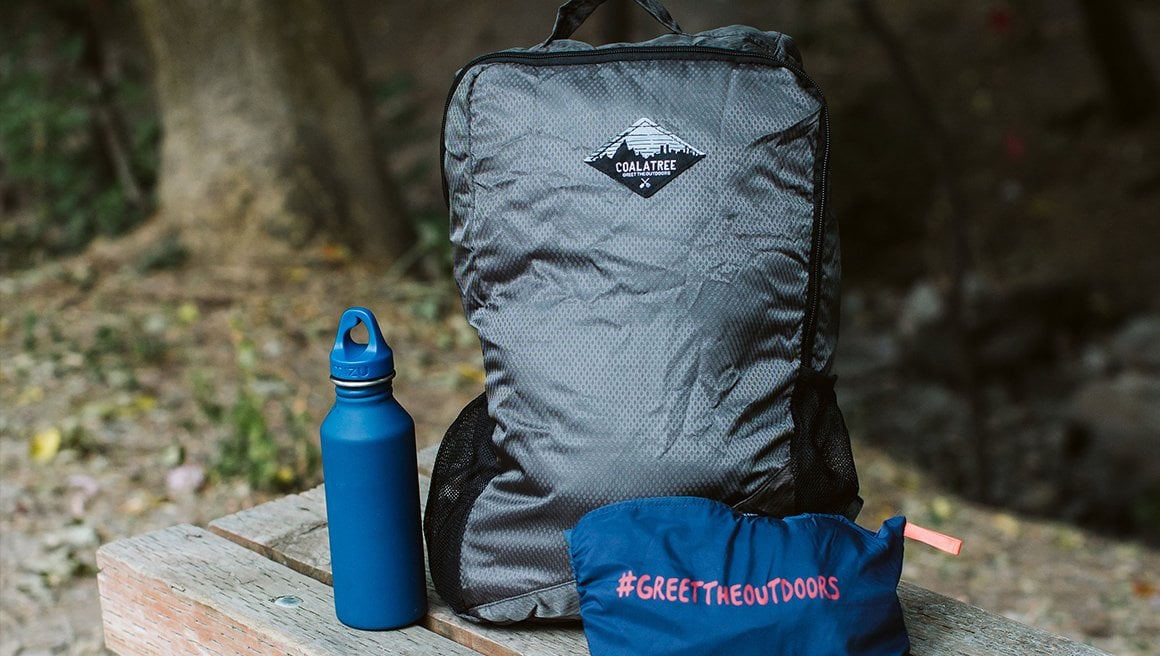 The Nomad Packable Backpack was designed to make life on the go easier. Lightweight, durable, and water-resistant, it's perfect for day hikes or trips around town. It's quick packability offers easy storage and convenience, and in our lives that matters. The unique ripstop nylon fabric and double-stitched seams make this travel backpack durable, lightweight, and ready for it all.
100% recycled durable ripstop nylon with eco-friendly water-repellent coating.
• Eco-friendly DWR (durable water repellent) coating
• Stuffs into interior pocket for easy on-the-go use
• Interior pocket fits most smartphones
Light weight,good size for light backpacking..and its free with my ordered😎
I was lost but now am found
I received this backpack for free with my purchase of Coalatree's Camper jacket. My initial impression was that it was a bit gimmicky; I had other backpacks that operated much better for a day pack. A couple months later, and bam, it hit me. This works out perfect for multiday hikes for me in couple of ways:
1) It packs small, so it's quite easy to throw into my larger backpack. This enables me to setup camp and explore the area with a much lighter pack, leaving mostly everything else at camp.
2) It seconds as a pillow :)
I've since had time to actually use the backpack. It is durable, don't see it having any problems in the future. The adjustable cord for the shoulder straps is stupid smooth, but doesn't slip; just feels good man. It doesn't have a hydration sleeve, comfy hip things, but I think that's the purpose. It is indeed ridiculously lightweight. I just needed to be creative to find it's use in my hiking game.
10/10 would buy if I didn't receive it for free.
Backpack
Packs incredibly small and is a decent size when open. Very impressed. Seems strong too
Great travel bag
Collapses down to about half the size of my other packable backpack. Feels durable, nice to have the cushioned pocket for keys/wallet inside the main compartment.
Wow!!!
I knew this backpack packed down pretty small, but I was pleasantly surprised by actually how small it can get. I plan on bringing this on my thru hike of the Appalachian trail for slack packing. It's also surprisingly comfortable for a pack with such thin straps. Definitely a wise purchase!
Awesome
I haven't used it so often yet, but it's comfortable to wear and seems durable.
Very lightweight, though provides enough space.
Great and Versatile Pack!
I love this backpack, especially for versatile traveling. It seems very durable and well made!
Love it
I used this on my trip to Alaska for hiking and day tripping. It worked great and was super helpful that it was so compact when packed.