How To
Keep yourself cool and relaxed all summer long. The Wildflower Hammock packs into itself and is always ready for an adventure.
HOT HAMMOCKS FOR COOL PLACES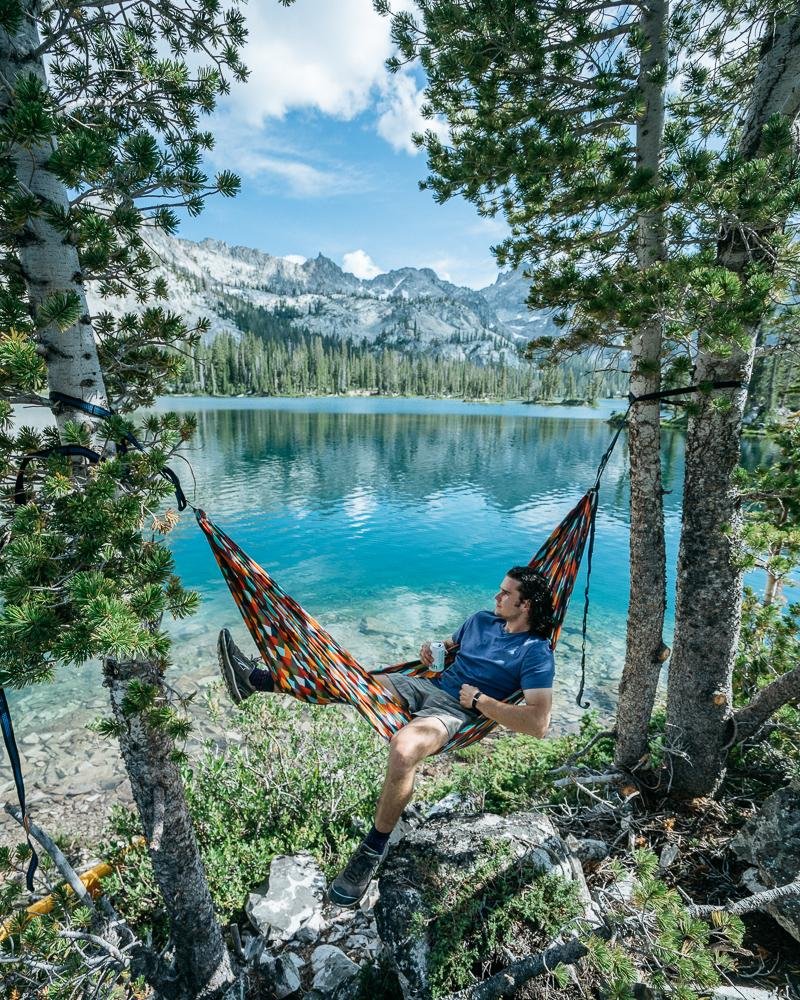 Ready to hang
A lightweight, packable hammock that comes with everything you need to start lounging. Whether you're posting up between two trees or the fire escape of an abandoned building, the Loafer Hammock is ready to hang.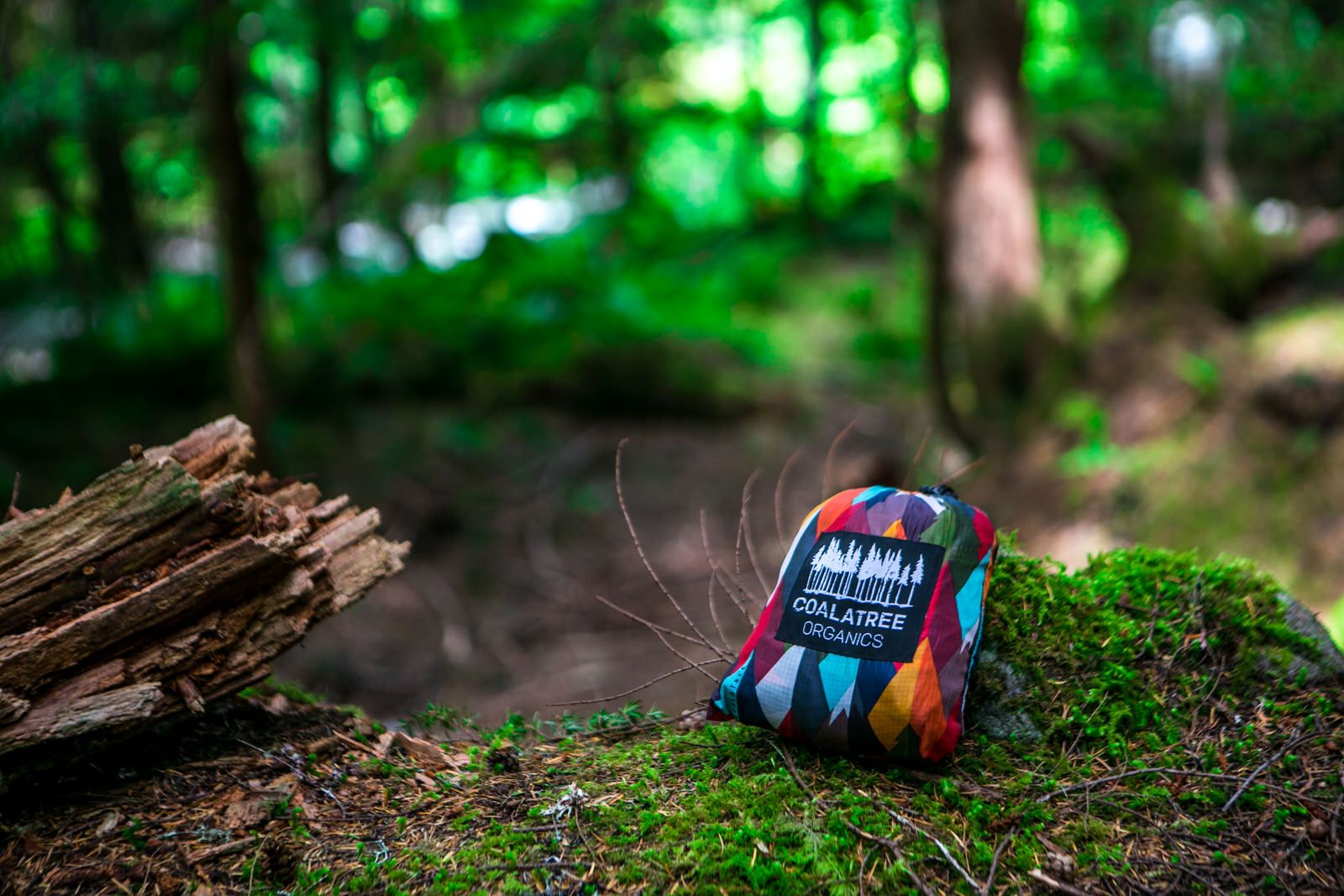 Packable
Contrasting stuff sack doubles as a pocket when you're lounging
Lightweight
At just 13.4 oz, you can pack it with you anywhere you go.

Easy Hanging
Two included ropes and carabiners make it easy to secure your hammock anywhere.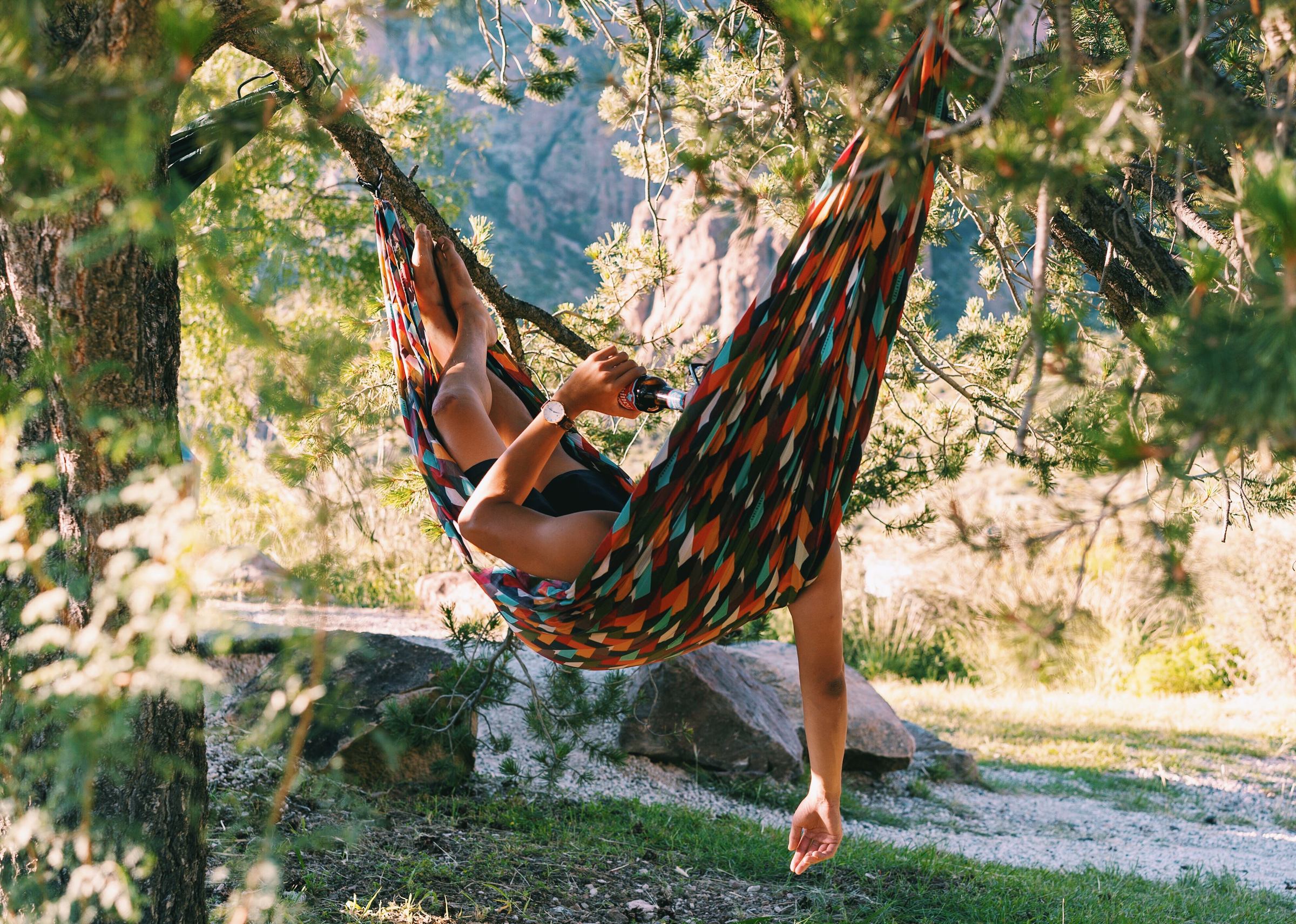 Greet the Outdoors
Perfect for anywhere you may venture, be it backpacking through the deep woods, a lazy afternoon at the local park, or a sunny day at the beach.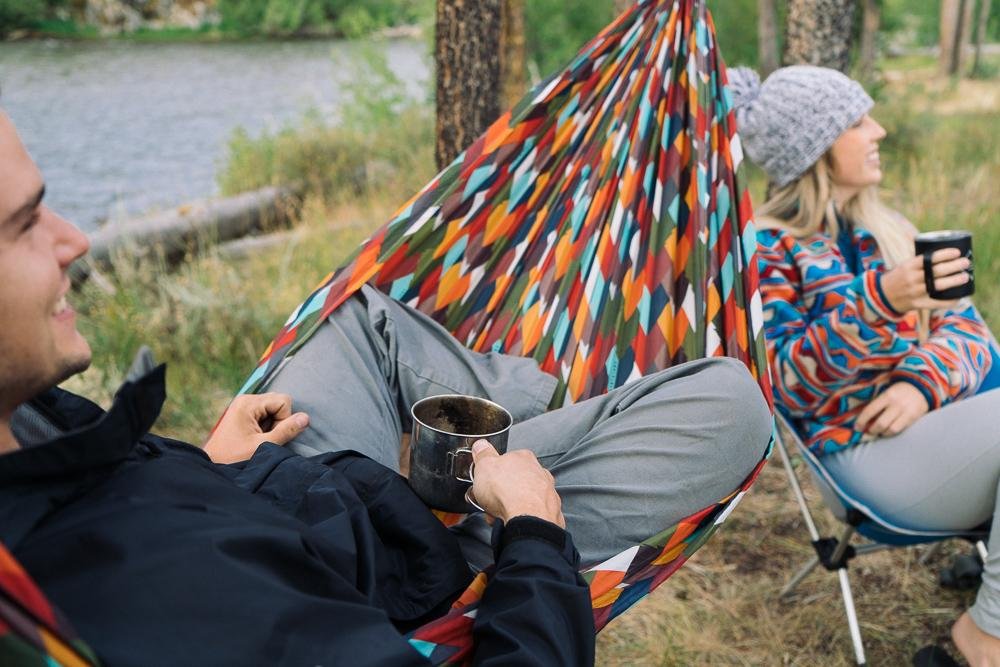 Measures 4.5' x 8'. Weight 13.4 oz.
Max 450 lbs
This product is a not a toy! Please use caution when using this hammock.
Warning! Using this product carriers and inherent risk. Always check for wear/damage/defects before every use. Use at your own risk! 
Use of this product is not recommended for pregnant women or individuals with medical issues. Use at your own risk! 
Take down this product after each use! Prolonged exposure to the elements (especially the sun, water, or wind) may damage the fabric or cause premature wear. 
Please advise weight restrictions of hammock. Injury may occur if weight limit is exceeded.
Love it!
This hammock lives up to its 5-star rating. It's easy to hang (we bought the extra straps - be sure to do that!), very comfy, air moves through it and big enough for 2. We love it!
Just as nice as higher priced
This is just as nice as the higher priced hammocks. I got this one for my daughter. Don't forget to buy the tree straps to go with it, they really increase your hanging options and avoid damaging the trees. Pair it with a blanket on a chilly day for a nice nap!
Hammock
Gave this hammock as a gift, so i'm unable to comment on the comfort, durability, etc. but it is really pretty. the only downside is that the shipping took a really long time. it went from UT to CA and finally back to UT, but that has nothing to do with the company.
Swinging Soon
Love it. Can't wait to use it.
Family loves your products!
My oldest son got the hammock, my younger son and wife the blankets. They all love them! Nice and soft but appear durable. Avid hikers- looking forward to using them asap.
Incredible quality from an eco-friendly company
Everything from this company has been awesome. Hammocks, shorts, pants, hoodies have all been very impressive. My wife and I loaded up the whole family and shared the site with relatives who did the same. We are all so happy with Coalatree products and the company's mission to be eco-friendly. We will be buying more soon!!!
Great hammock
So stoked I got this hammock, second one we have. The kids absolutely love it.
Super
Very nice really liked the product