Trailhead Pants - Gray
Trailhead Pants - Gray Size Guide
All measurements are for the garment and are not body measurements. Trailhead Pants have a stylish ankle-length fit and the inseam may be shorter than you are used to. The Trailhead Pant is unisex sizing and looks great on all genders.
If you're looking for the fit of our original Kickstarter pants, grab the Slim Fits.
How to Measure
Small
Medium 
Large
X-Large
Want to see how these compare to the Slim Fit Trailheads? Click here >
"DAMN NEAR PERFECT"
They raised over $400,000 to become Kickstarter's highest funded outdoor pant. Durable, smartly built, and ridiculously comfy, our Trailhead Adventure Pant is revolutionizing the traditional recreation pant.
THE OUTDOOR PANT YOU CAN WEAR TO THE OFFICE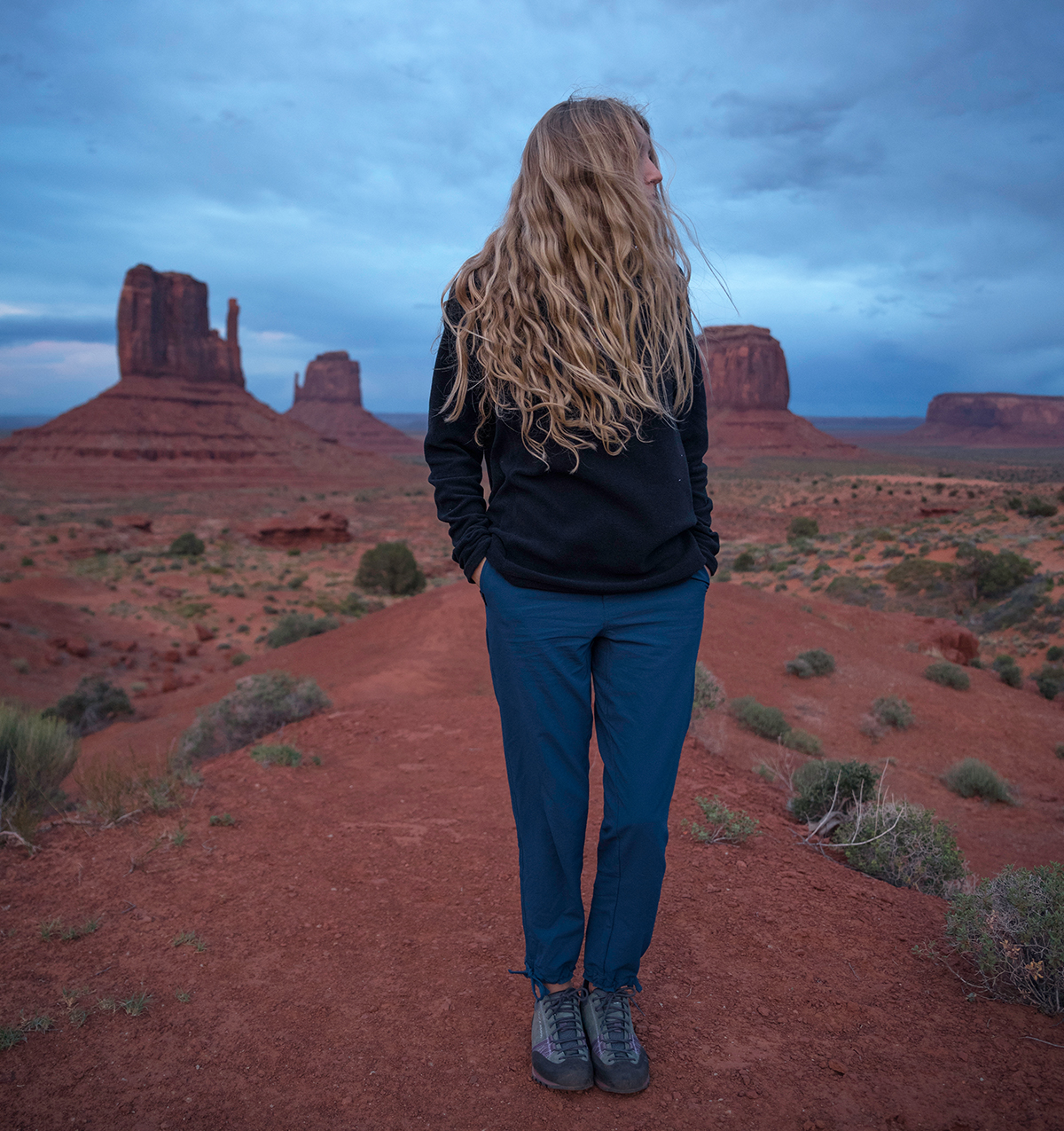 WATERPROOF & BREATHEABLE
Don't let a little water ruin your day. Our eco-friendly DWR finish not only repels water, but makes stains and spills bead right off, while maintaining all-season breathability.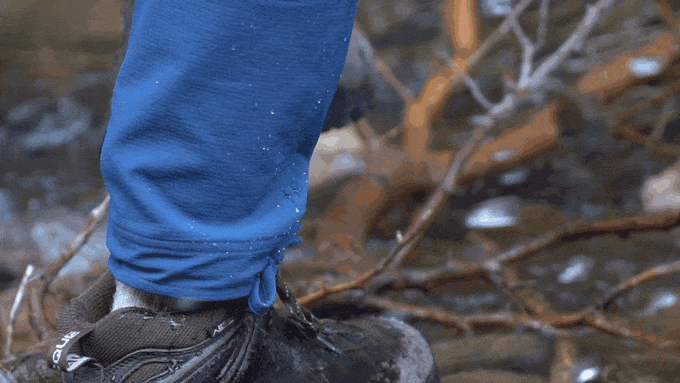 4-WAY STRETCH
Revolutionary four-way stretch features 360* of comfort and moves with you.
ANTI-MICROBIAL
Unique fabric inhibits the growth of bacteria so you can do more and wash less.
TEAR-RESISTANT
Constructed from durable ripstop nylon that stops tears before they start.
REVOLUTIONARY MATERIAL MADE FOR ADVENTURE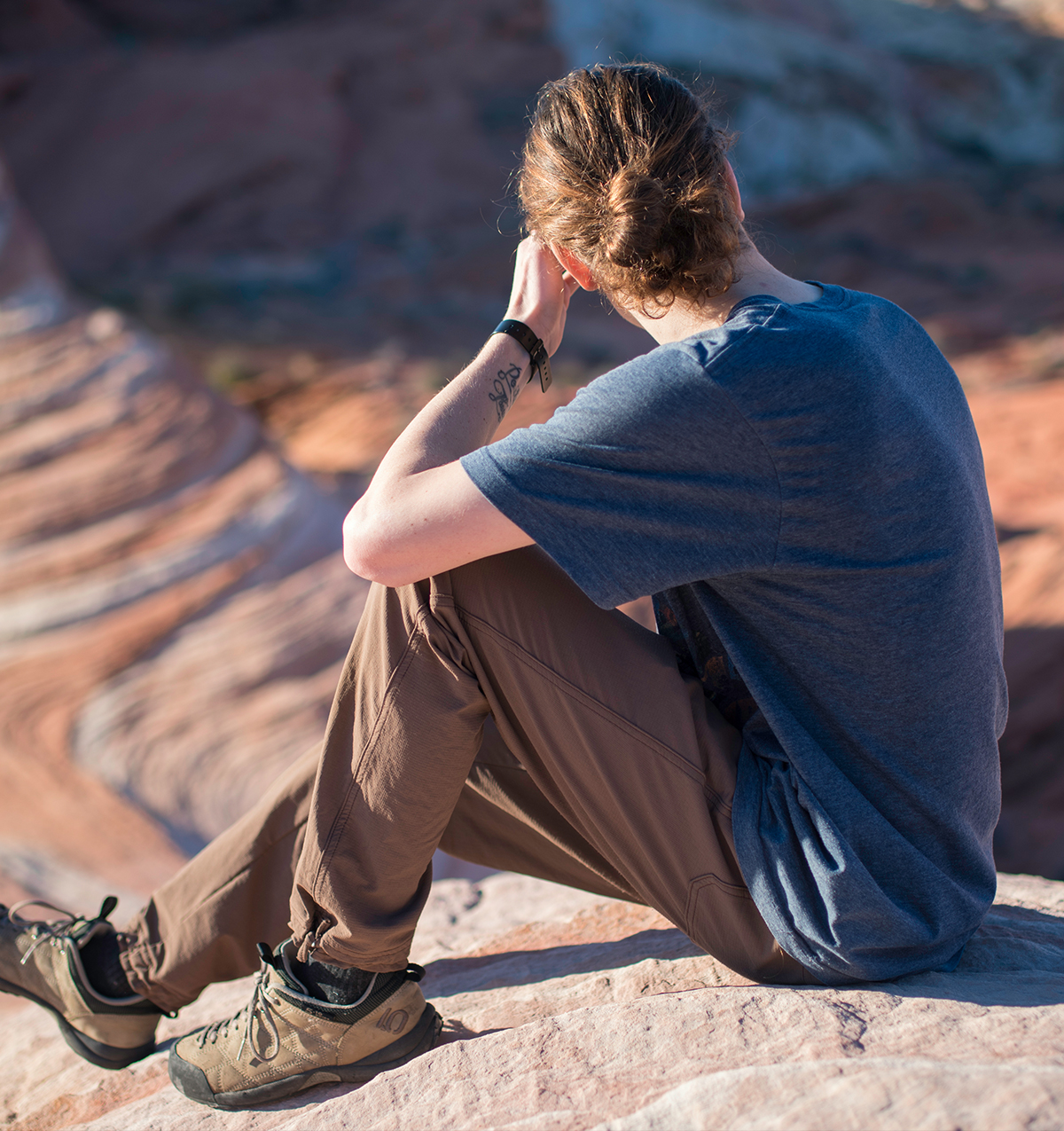 STUFF 'EM & RUN
Pack 'em down small by stuffing into the front right pocket. Wear them long or use the drawstring ankle ties to cinch them up to capris. No matter where you're headed, the Trailhead Pants are ready.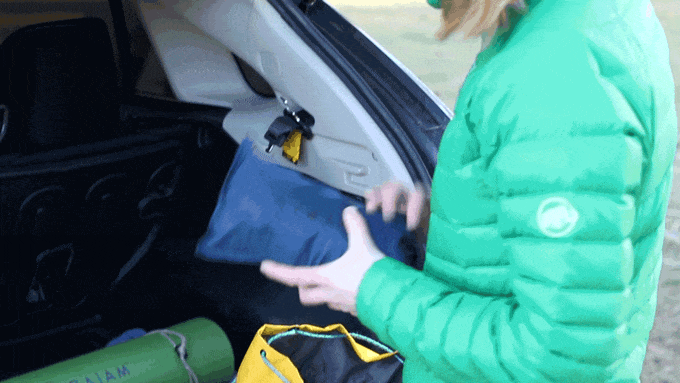 Waterproof and breathable, four-way stretch, antimicrobial, tear-resistant, packs down into front pocket for travel or for use as a small pillow.
bluesign® 88% nylon, 12% spandex with DWR finish. Made from recycled materials.
Machine wash cold with other technical fabrics. To keep the DWR feature lasting long, always hang dry. Do not bleach. Do not iron.
Functional and comfortable
I hike at least once a week. I am now the proud owner of two pair! These pants are so comfortable, I can wear them all day long!
Slim Fit
Definitely the slim fit works for my body type. I am female with a 'petit' build. I got these in a small. Material is very functional and of good quality.
Great pants Fit perfect!
I ordered the slim black trailhead pants and the fit perfect. I am 6 feet tall and skinny so a small size of the slim fit, for great! Pants feel like there made well.
Awesome!
I absolutely love the pants! They're so comfortable to wear and so flexible! I use them to go on hikes!
Hayduke thruhike
We've used the slim fit trailhead pants for three weeks now as my only legwear while thruhiking the Hayduke trail and I have been super happy with them. They are warm but breathe well, lightweight, and super tough. Lots of bushwhacking and butt sliding on sandstone, and they still look like new- not a scratch. I like the ankle ties- i can seal the wind out, or hike them up my calves, without clips or buckles or velcro to fail. I'm 6'2" male, and the large are maybe a hair short for me, bit otherwise super happy with them.
Great Pants!!!
Pants fit great and are very comfortable! I wear them all the time!
Love these pants
I love these pants. They're great for going outside when it's raining especially for college students who have to walk a lot!
My legs have never been happier
I recently drove cross country and purchased these bad boys for the trip. I did not take these off the entire time. Normally by end of day one my pants are dirty and smelly from my unathletic body trying to be athletic, but not with these bad boys. No stains, no slopes, no stank. My road trip consisted of my driving, fly fishing, and sleeping in my truck. These pants were perfect for hiking through the woods, wading through the river, driving hrs, and sleeping. If you don't purchase a pair of these perfect pants, you're doing your legs a huge disfavor. Make your legs happy.