Slim Fit Trailhead Pants - Gray
Slim Fit Trailhead Pants - Gray Size Guide
All measurements are for the garment and are not body measurements. Trailhead Pants have a stylish ankle-length fit and the inseam may be shorter than you are used to. The Trailhead Pant is unisex sizing and looks great on all genders.
How to Measure
Small 
Medium 
Large
 Photos coming soon
X-Large
Want to see how these compare to the Regular Fit Trailheads? Click here >
"Damn Near Perfect"
They raised over $400,000 to become Kickstarter's highest funded outdoor pant. Durable, smartly built, and ridiculously comfy, our Trailhead Adventure Pant is revolutionizing the traditional recreation pant.
THE OUTDOOR PANT YOU CAN WEAR TO THE OFFICE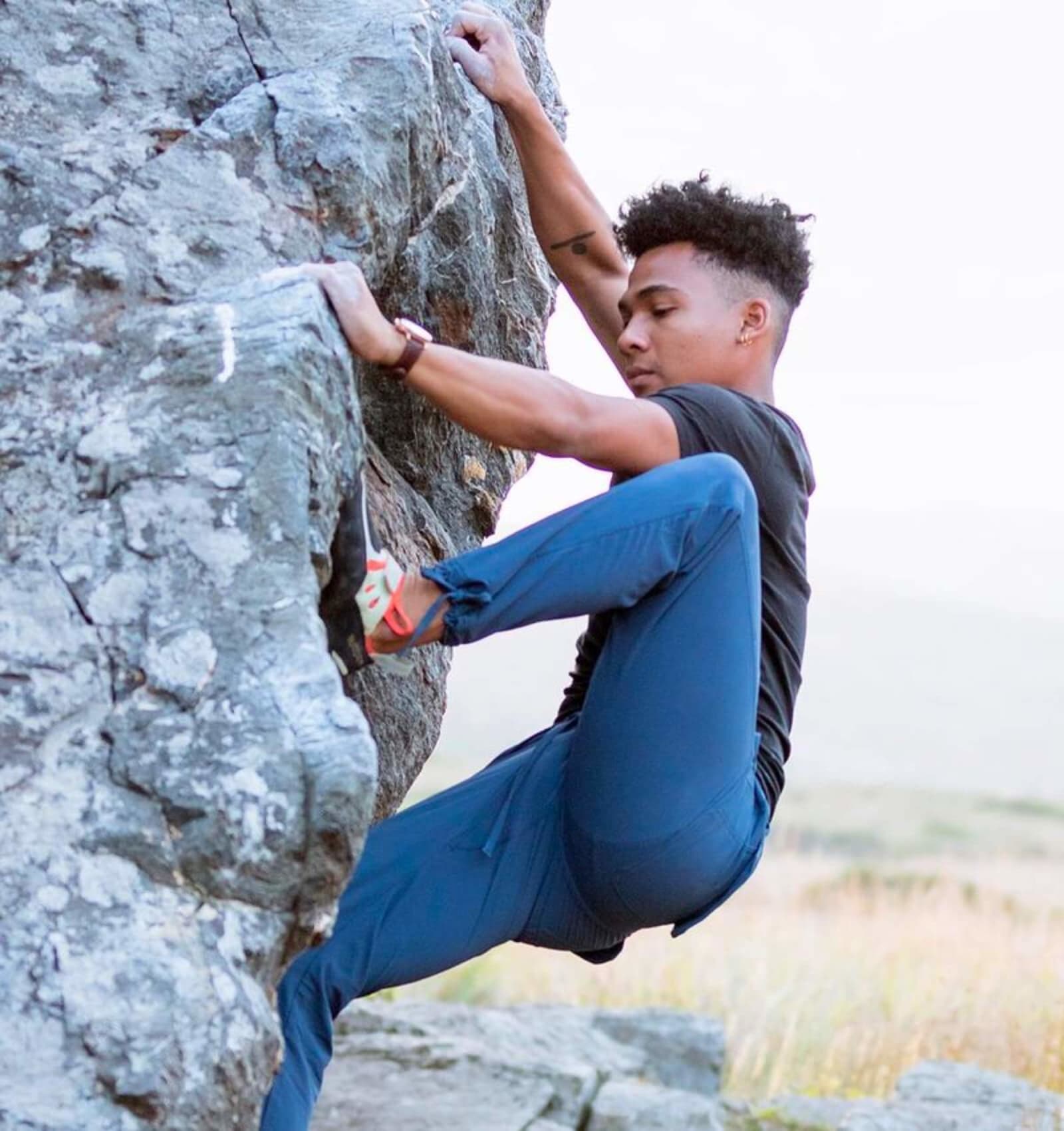 Waterproof & Breatheable
Don't let a little water ruin your day. Our eco-friendly DWR finish not only repels water, but makes stains and spills bead right off, while maintaining all-season breathability.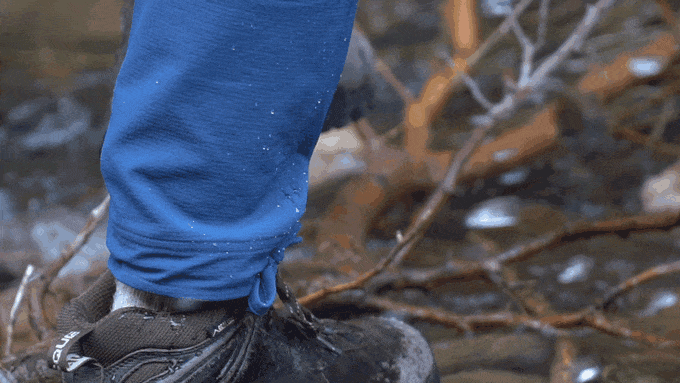 TEAR-RESISTANT
Constructed from durable ripstop nylon that stops tears before they start.
ANTIMICROBIAL
Uniquely designed to keep you cool wherever you go, these shorts allow you to do more and wash less.
PACKABLE
Stuff 'em into the front right pocket and they're ready to go.
Raised over $400,000 on Kickstarter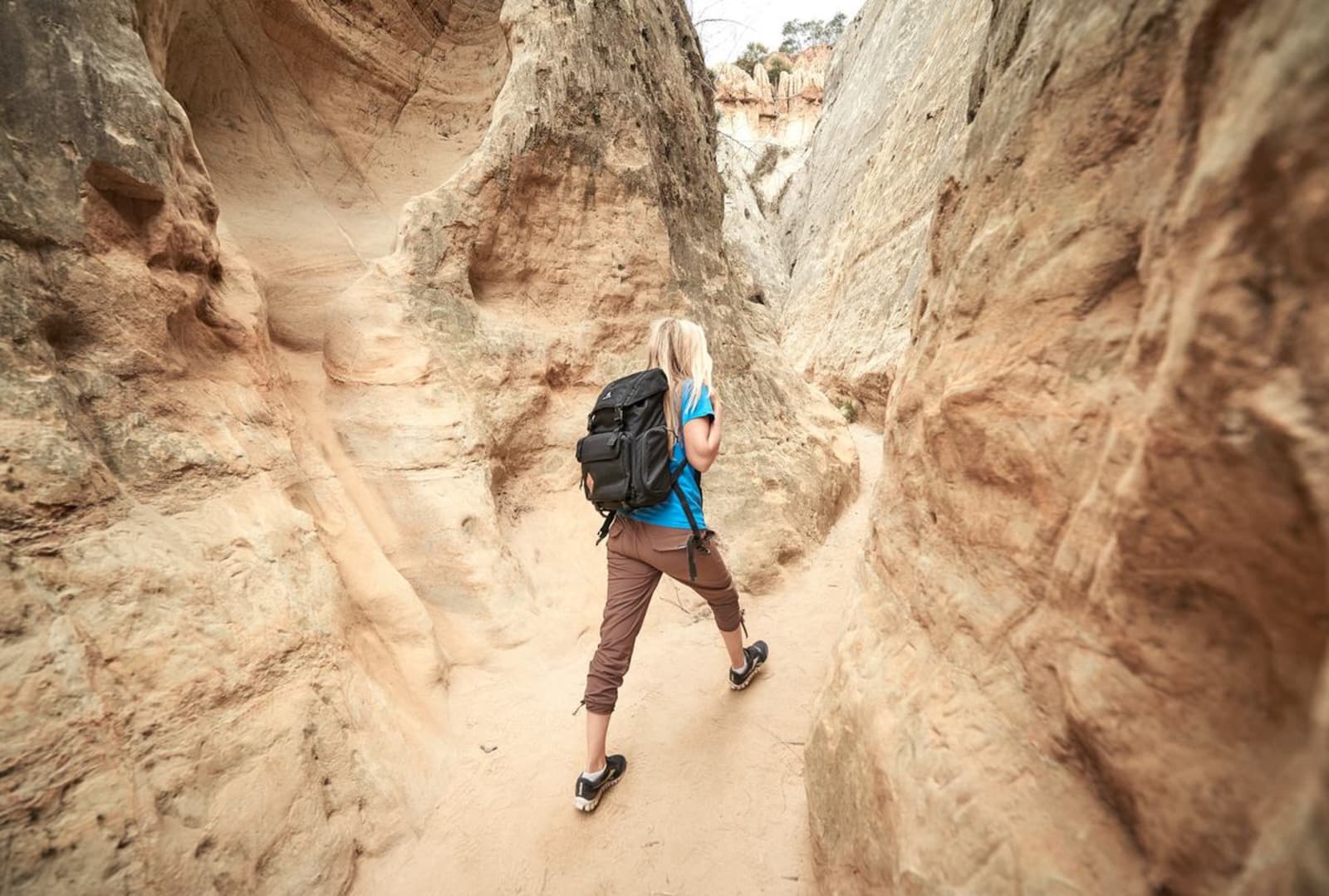 STUFF 'EM & RUN
Pack 'em down small by stuffing into the front right pocket. Wear them long or use the drawstring ankle ties to cinch them up to capris. No matter where you're headed, the Trailhead Pants are ready.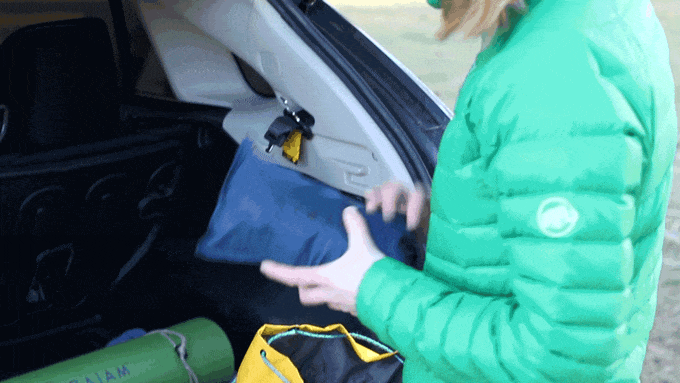 Waterproof and breathable, four-way stretch, antimicrobial, tear-resistant, packs down into front pocket for travel or for use as a small pillow.
bluesign® 88% nylon, 12% spandex with DWR finish. Made from recycled materials.
Machine wash cold with other technical fabrics. To keep the DWR feature lasting long, always hang dry. Do not bleach. Do not iron.
Good fit!
Haven't used em yet for my travels but they fit great.
You don't really ever have to take them off
Awesome pants, just like everyone else has said. Really comfortable, they have a nice fabric that isn't too hot but doesn't feel too thin either. They dry really fast if they get submerged, and if it's just sprinkling or you spill some water, the water will just wick away.
My only issue was the first backpacking trip I wore them on, the seam down the side came unstitched. They were still wearable and functioned fine, so it didn't affect my trip at all. And when I got back, I just emailed Coalatree support and they sent me a new pair no questions asked. They just asked me to donate the old pants to someone in need. Really cool company.
Slim fit trailhead pants
AMAZING, super comfy, definitely water and stain resistant. So worth the buy
Super Rad, comfy pants
Just got a pair of these and I will definitely be getting another pair or two. Super comfy, breathable, light weight and packable. The look great and have a great fit too. Oh, and, everything you throw at these pants it just rolls off like magic.
SLIM FIT TRAILHEAD PANTS - BLACK
Wore these pants on several cross country flights! Yes, the airplane seats are still tight and very unfortable but my trailhead pants were just the opposite! Comfy, retained their shape, moved with me and looked great for the entire week I was traveling.
Love at first try
Absolutely love them! I ordered them from U. S. to Europe so not only did I have to pay for the shipping but also for the import duty, so they were a bit more expensive eventually... But when I tried them on yesterday, I knew right away that they were worth every penny! No regrets, looking forward to our adventures :-)
Awesome
Wore these hiking and wow did I love them. Great fit, cool in 90 degree heat and no restrictions on movement.
Awesome!
I bought these for my slender 16-year old son. He already has the regular fit in the same pant which he loves. He might like this fit even better! At first they seemed a bit short but turned out fine. For reference my son is 5' 7, 112 lbs.