Realtree® Camouflage Kachula
Adapts to your adventure
Use it as a blanket, travel pillow, light sleeping bag, or even an emergency poncho. Snap multiple Kachulas together for a modular blanket system. It's no wonder Outside Magazine named the Kachula one of the Best Adventure Blankets of the year.
THE SWISS ARMY KNIFE OF BLANKETS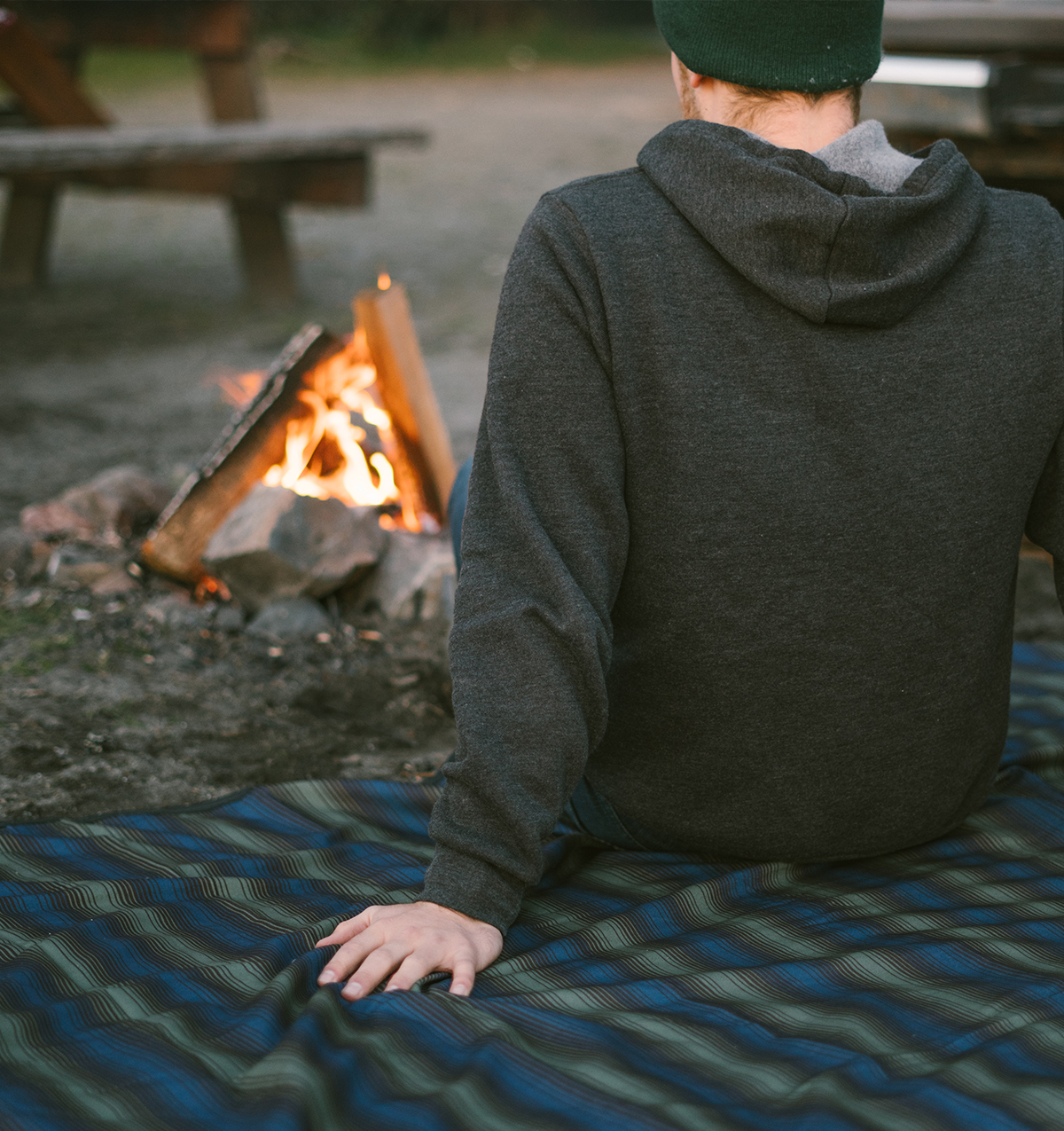 STAINS DON'T STAND A CHANCE
Rain or shine, the Kachula is ready. Both sides are coated with an eco-friendly DWR finish to keep you dry. Spilled your lunch? Watch water and other liquids bead right off.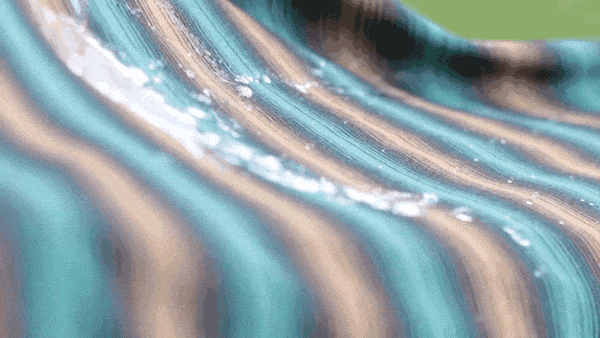 REMOVABLE HOOD
Attach the water-resistant hood to convert the Kachula to an emergency poncho, or keep it stuffed away in a secret zippered pocket when you don't need it.
MODULAR SYSTEM
Use the reinforced snaps to easily connect multiple blankets together or convert to a light sleeping bag. The Kachula adapts to any situation in a snap.
INSTANT TRAVEL PILLOW
Stuff it into the stash pocket for an easy throw pillow for hammocks, airplanes, and more. Durable zippers and a carabiner loop make it easy to use.
THE USES ARE LIMITED ONLY TO YOUR IMAGINATION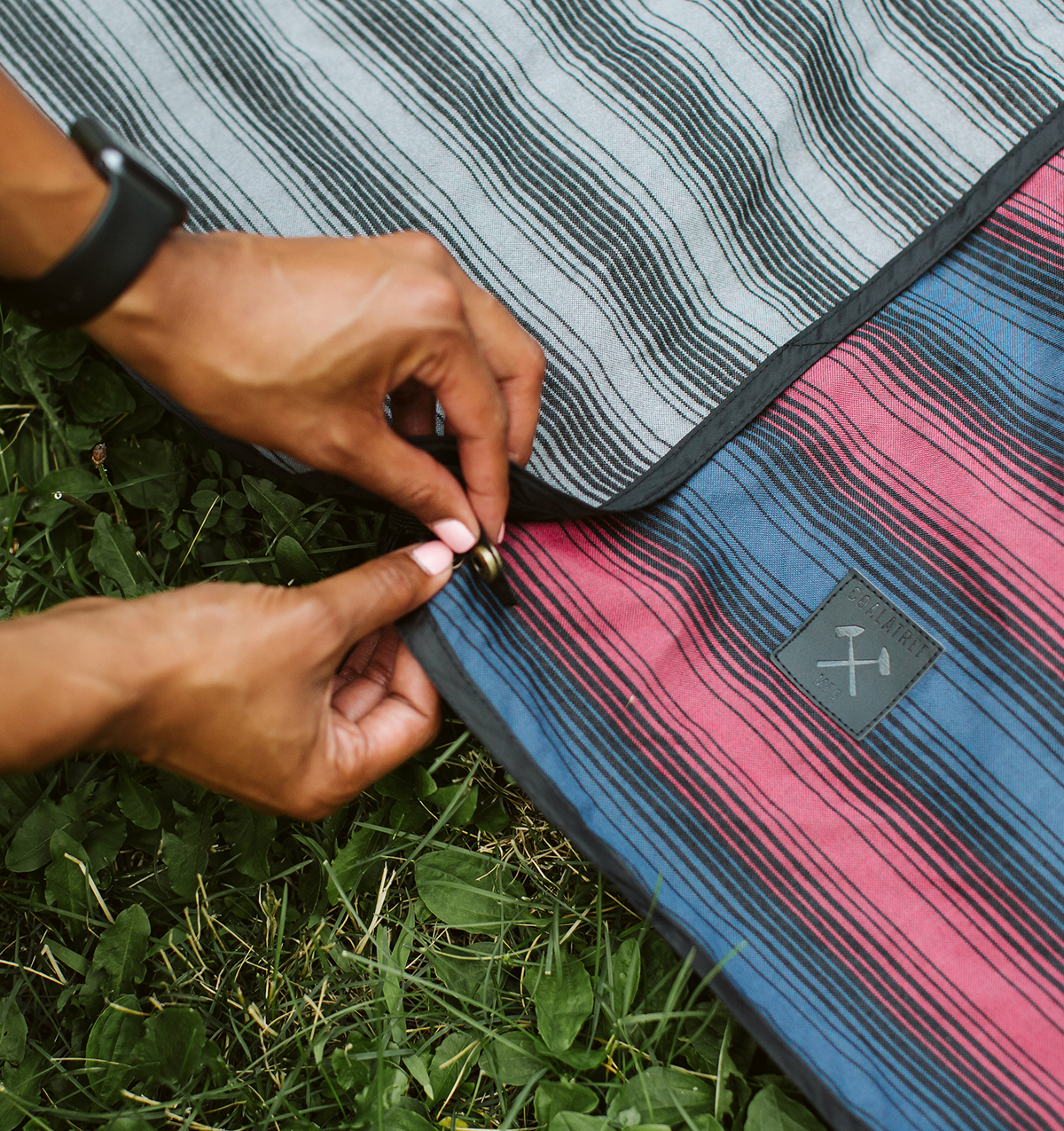 Take it Anywhere
Camping, backyards, festivals, road trips, beaches, airplanes, and more... with the Kachula Adventure Blanket, you can take it anywhere and do anything with it. Rain or shine, the Kachula is ready for it all.v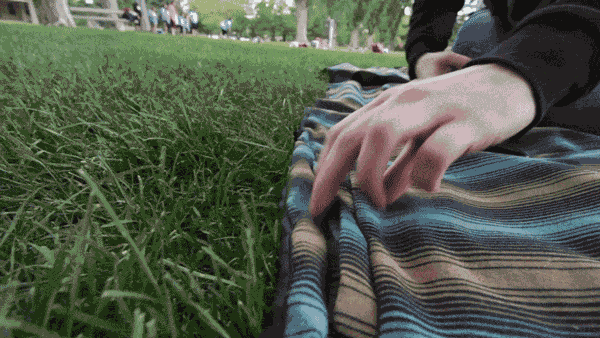 Your go-to blanket for any camping trip, festival, picnic, family adventure, international vacation, and more, the Kachula Adventure Blanket is ready for it all. The blanket stuffs into itself for use as a pillow, has a snap-attached hood to convert it to an emergency poncho, and is packable, water-resistant, and durable.
Top: Soft brushed nylon flannel, bottom: durable ripstop nylon, both made from 100% recycled materials
Measures 50" x 72" flat; weighs 1 lb 9 oz
Spot clean as needed. For a thorough cleaning, use a mild detergent in a front-loading washer. Hang dry.
Gifted.. they love it!
Gifted this blanket to a friend. She left on a moto adventure and has been using it every single day and loves it!
Amazing blanket!
I received my first one as part of a box. Absolutely fell in love with it so ordered a second one! It is waterresistant, comfortable, easy to pack and carry, and just an all around great blanket!
Cool blanket
Very nice, versatile blanket - which it were a little bigger, but it's great! Taking it to the beach next week!
Great Blanket
Fits nicely in my backpack when going on a hike and is perfect for laying out for a mid-hike picnic! Also love it for just laying out in the backyard. Great quality and fun colors!
Products are exceptional! Can't wait to order more.
Blanket and customer service
I actually ordered a subscription box that had the kachula blanket in it, but the blanket cake with a defect and did not have the buttons to make into a hood or poncho(which i didn't realize was intentional as part of the box. Anyway, I contacted coalatree customer service. They were friendly, quick to respond, and they sent me a new blanket with all the attachments at no extra cost after mailing back the previous blanket back. The blanket itself has an awesome look and is well made. I love the pillow feature and the poncho capability is great, though I haven't had to use it for that yet.
Best adventure blanket ever
This blanket was a gift for my friend who frequents the beaches and the mountain trails in our area. She absolutely loves the versatility of this blanket, the color/print options, and I loved the price. It seems high for something you're just going to sit on, but if that's all it is for you, get a fucking chair. The fact that it basically repels sand is a huge plus. I hate sand and every piece i can save from my car interior is a win for me. I recommend this for anyone who likes to camp, enjoy the beach/lake/rivers, open air concerts, picnics, or if you just have messy ass kids. You're gonna end up spending just as much, if not more, trying to replace all the things the kachula will already take care of for you.
Really useful and soo pretty!