Decaf Denim
Decaf Denim Jeans come in two styles, Regular fit and Skinny fit. All Measurements are for the garment and are not body measurements. Decaf Denim has four way stretch look great on any gender.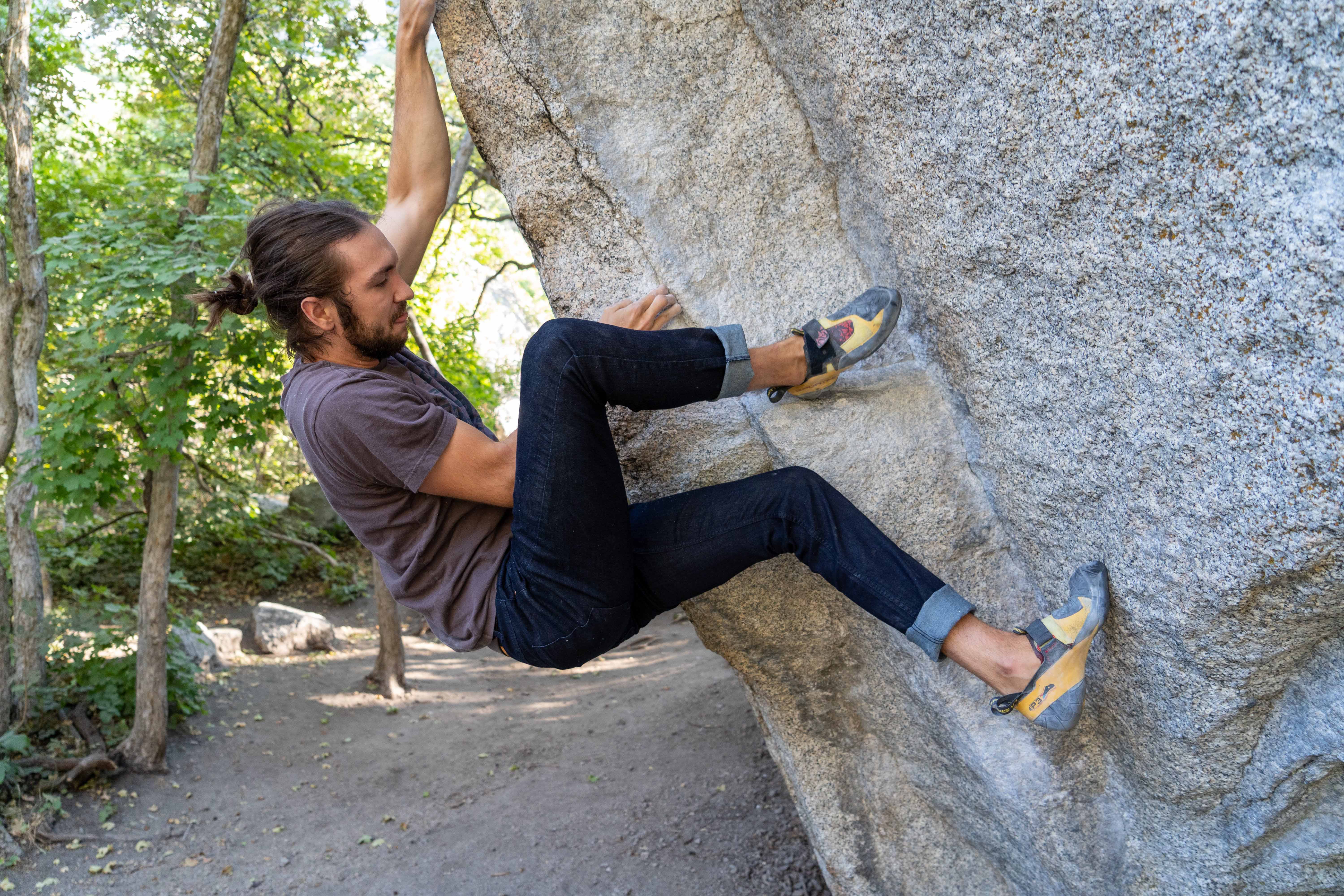 Four Way Stretch
Our pants have four-way stretch, and won't hold you back on any type of adventure.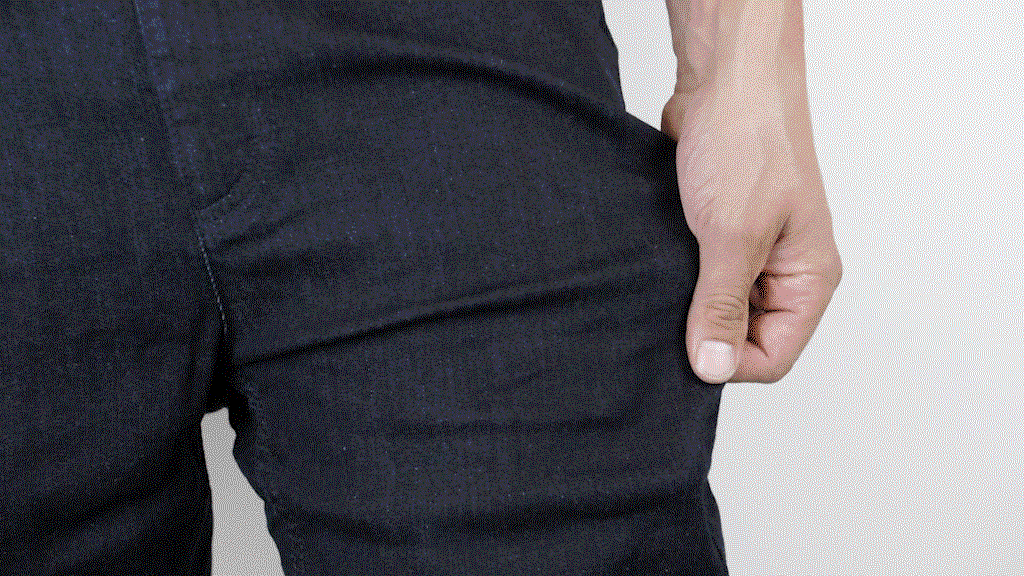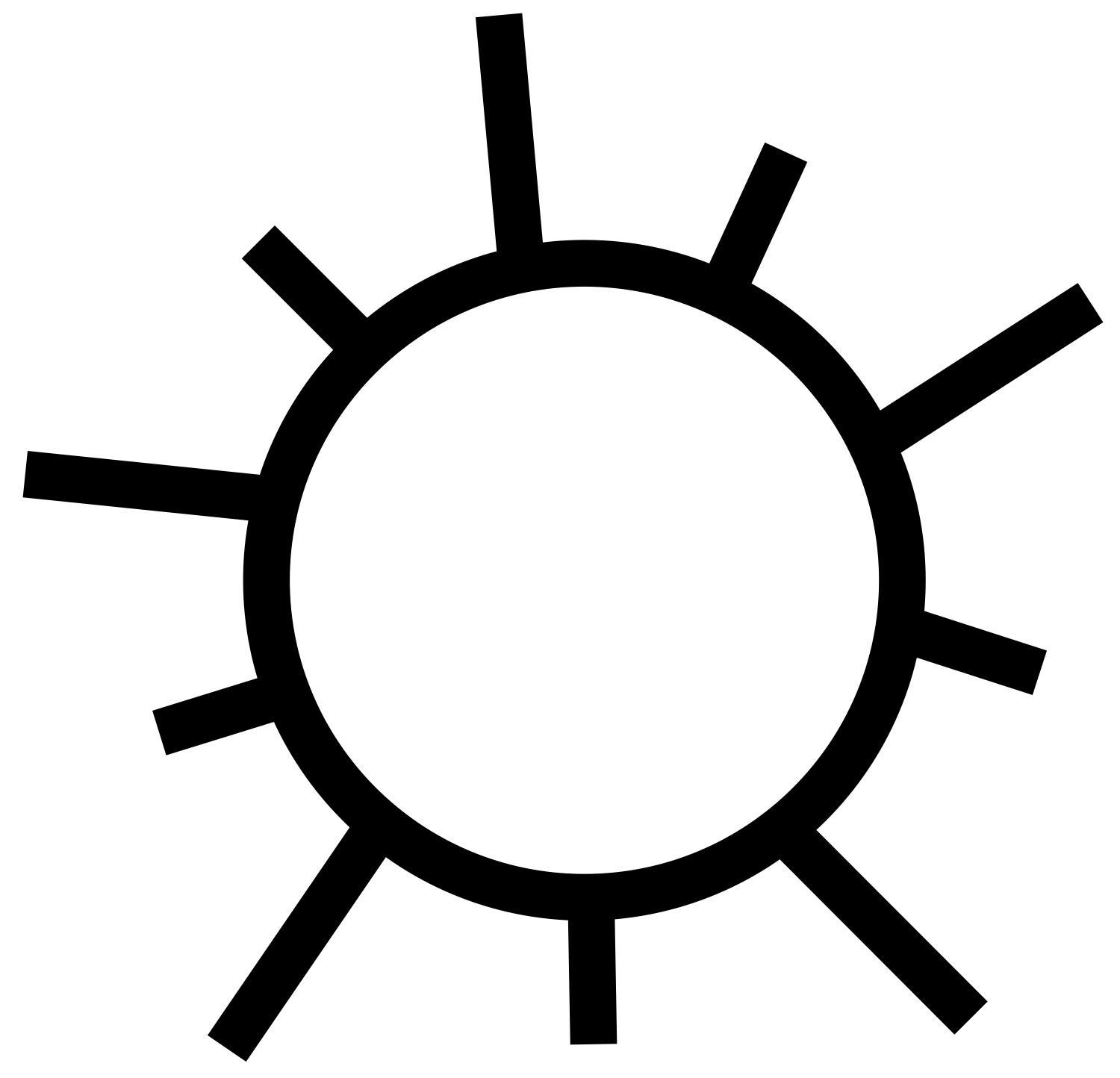 UV Protective
Keep your skin healthy with our denim! The tiny pores in the fabric trap and block UV rays, turning our jeans into a wearable sun shield.

Hidden Zippered Pocket
Keep your valuables safe with our hidden and secure pocket.

ANTI-MICROBIAL
Unique fabric inhibits the growth of bacteria so you can do more and wash less.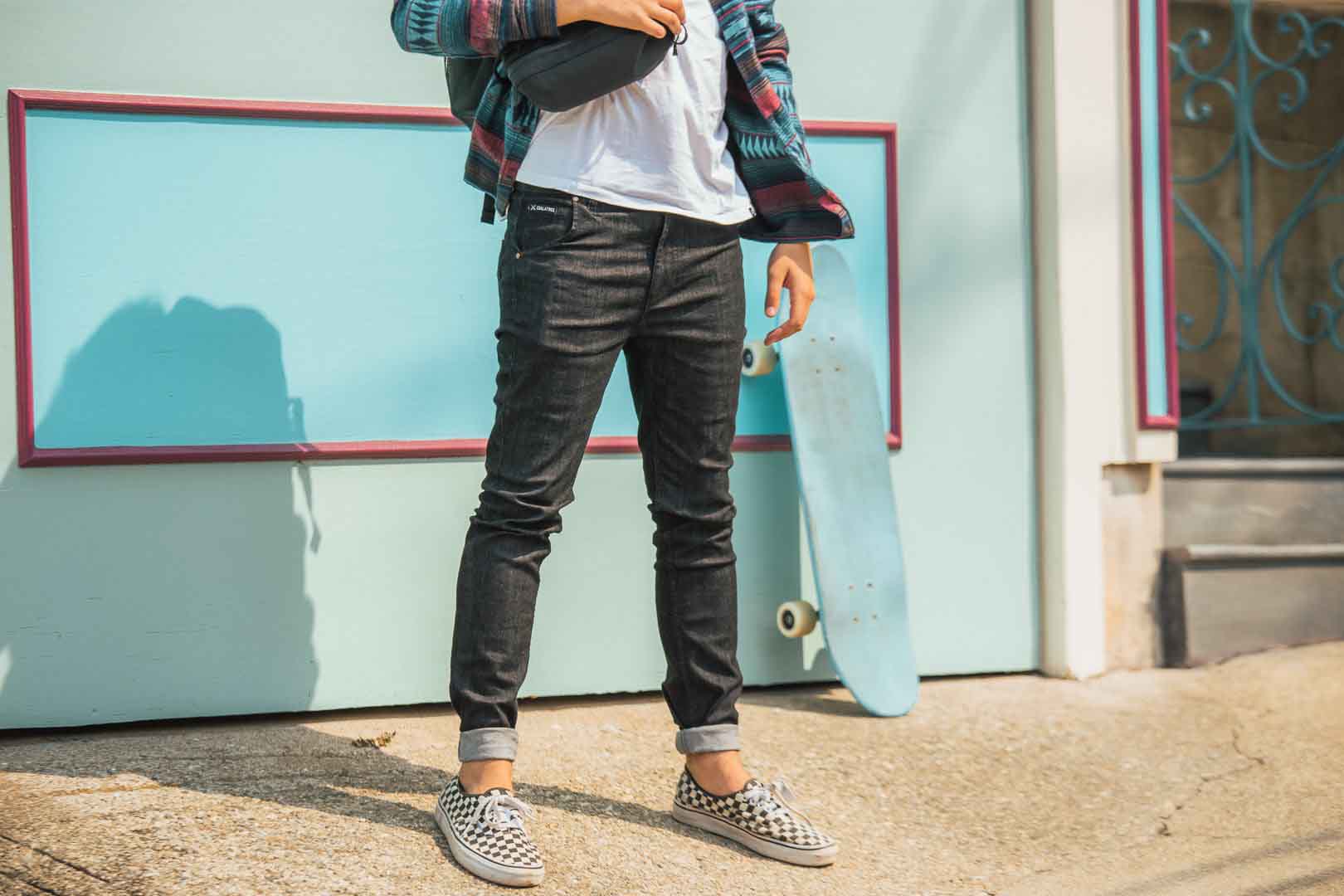 Made from Recycled Plastic and Coffee
We wanted to make denim that was both comfortable and better for the planet.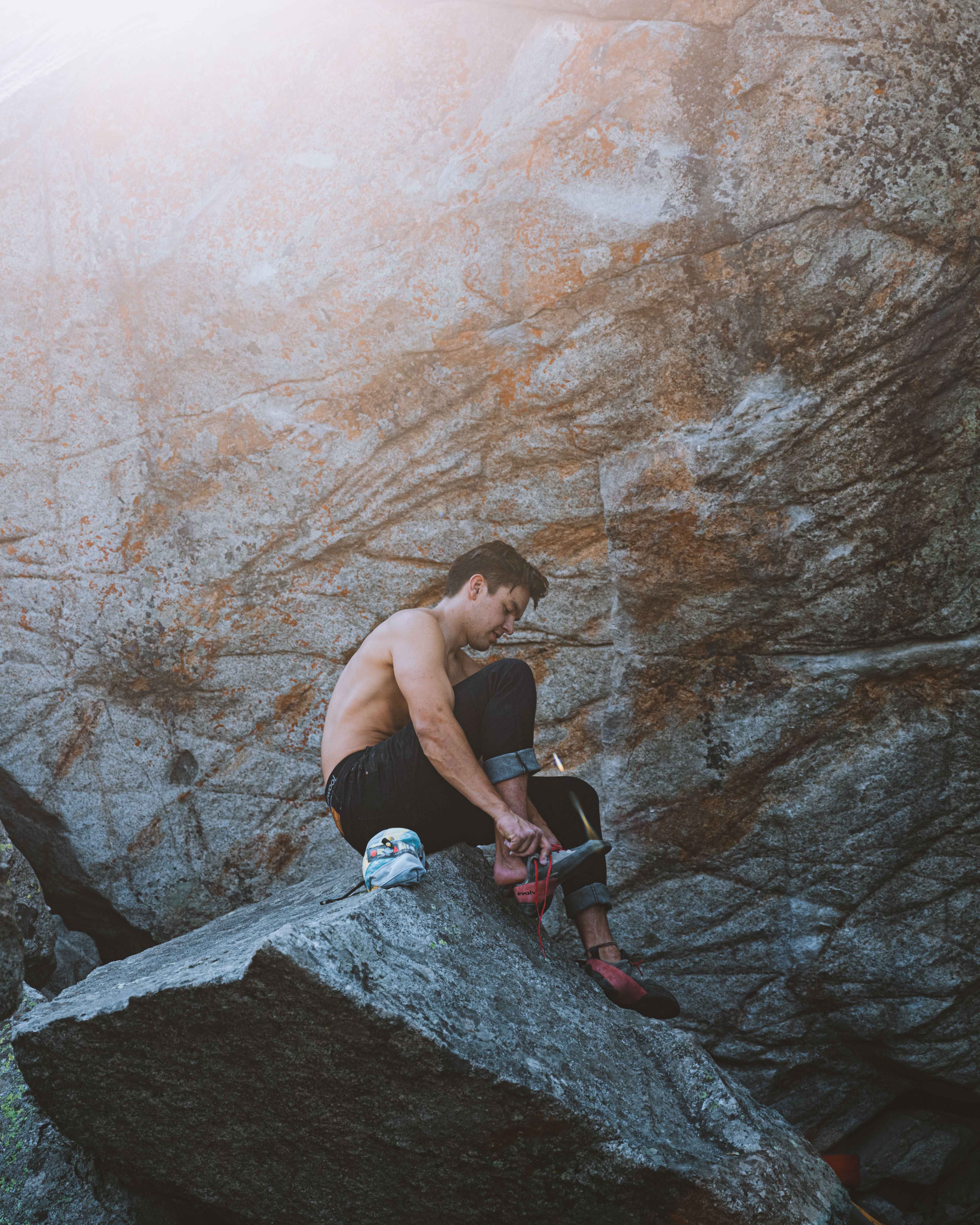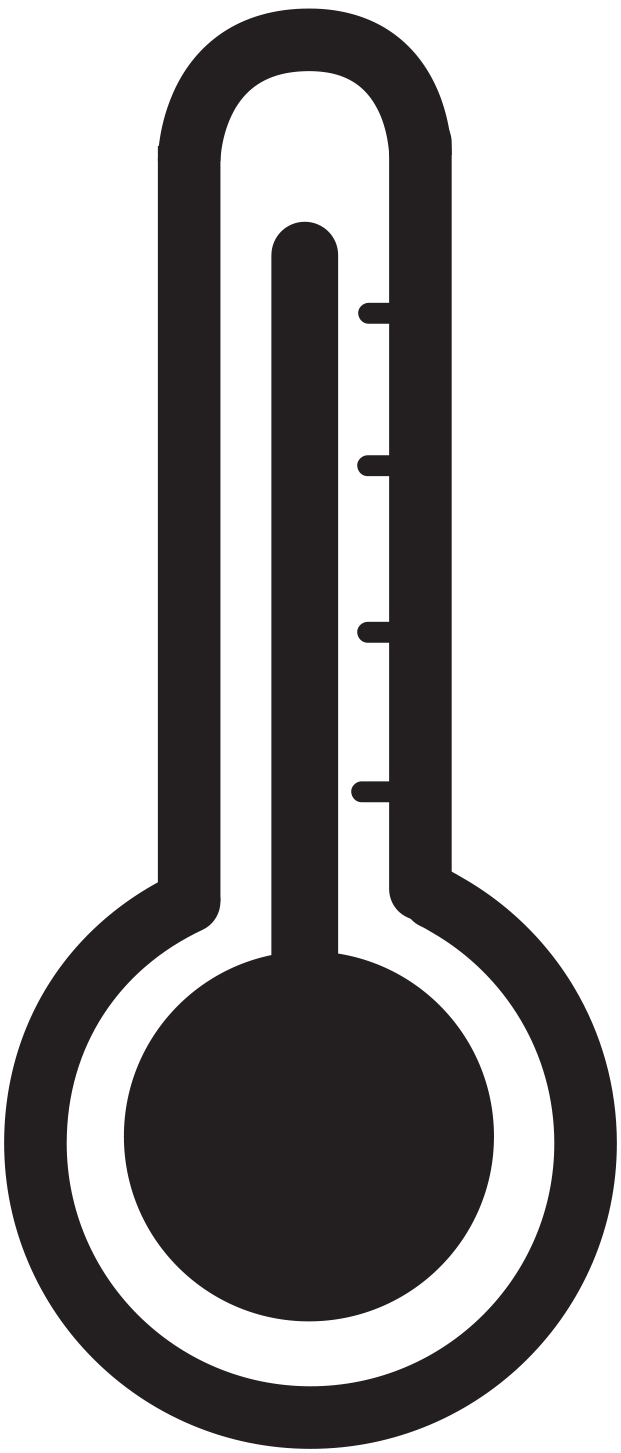 Keeps you Cool
Not only do our jeans save plastic and water waste, they keep you cool.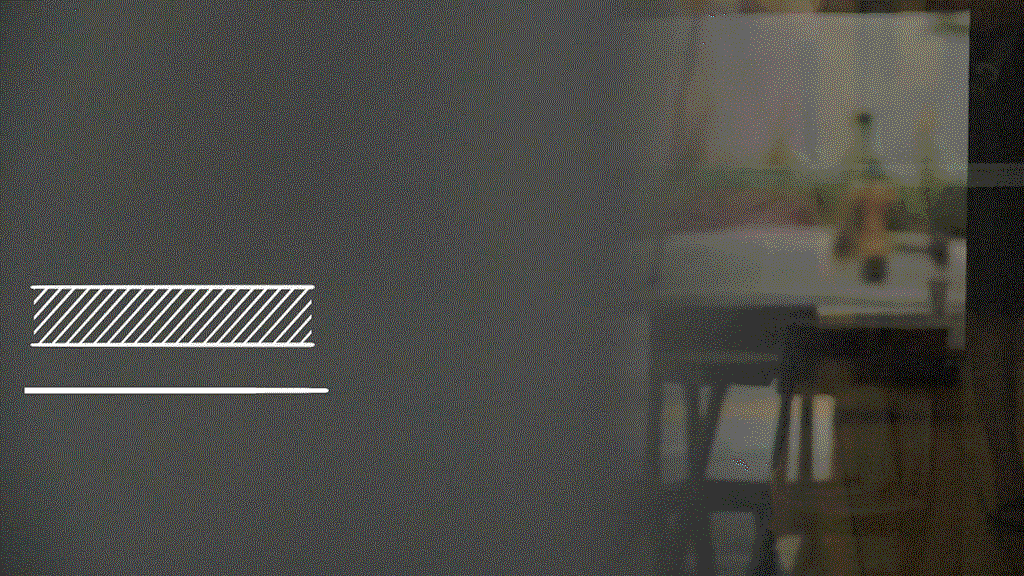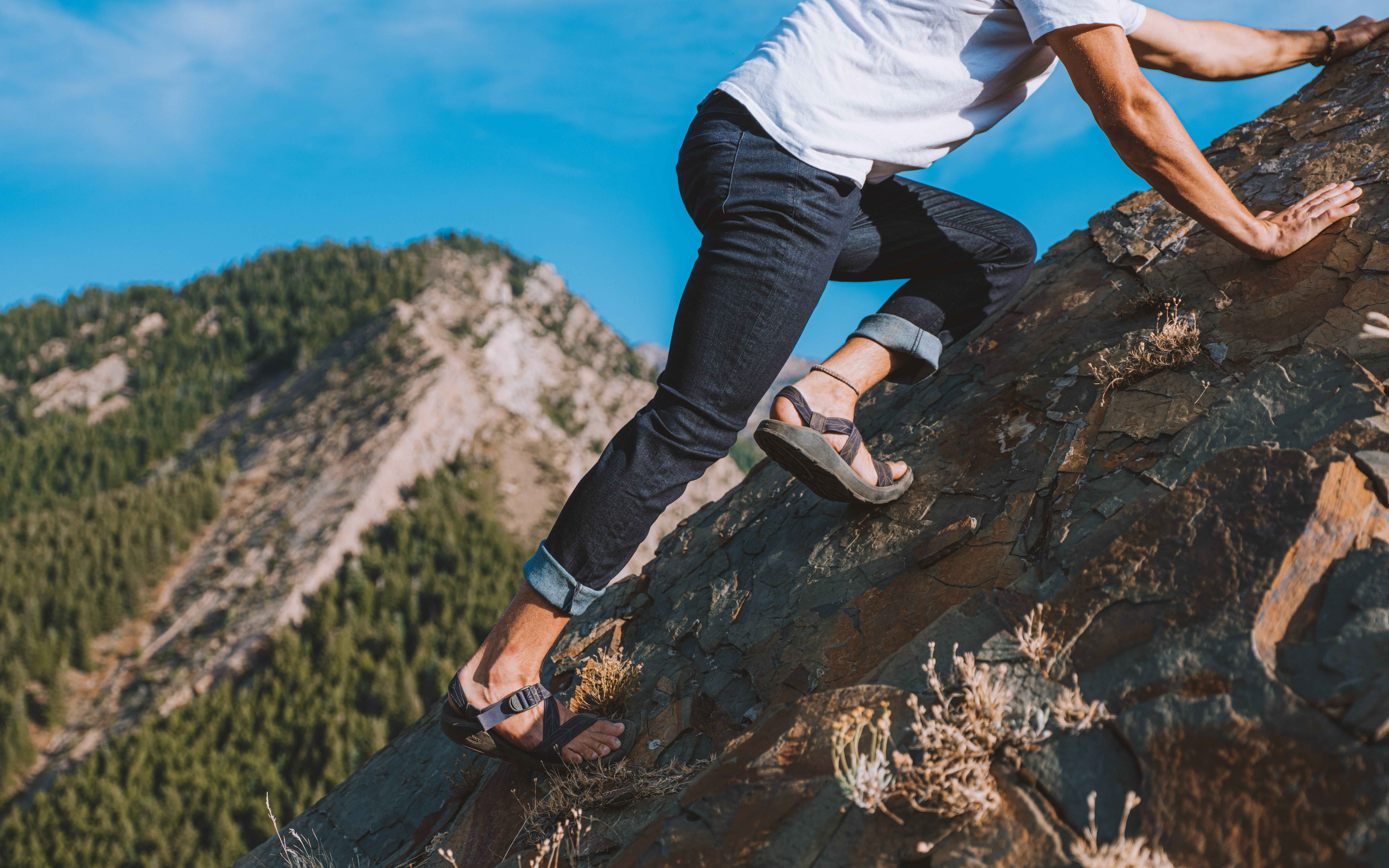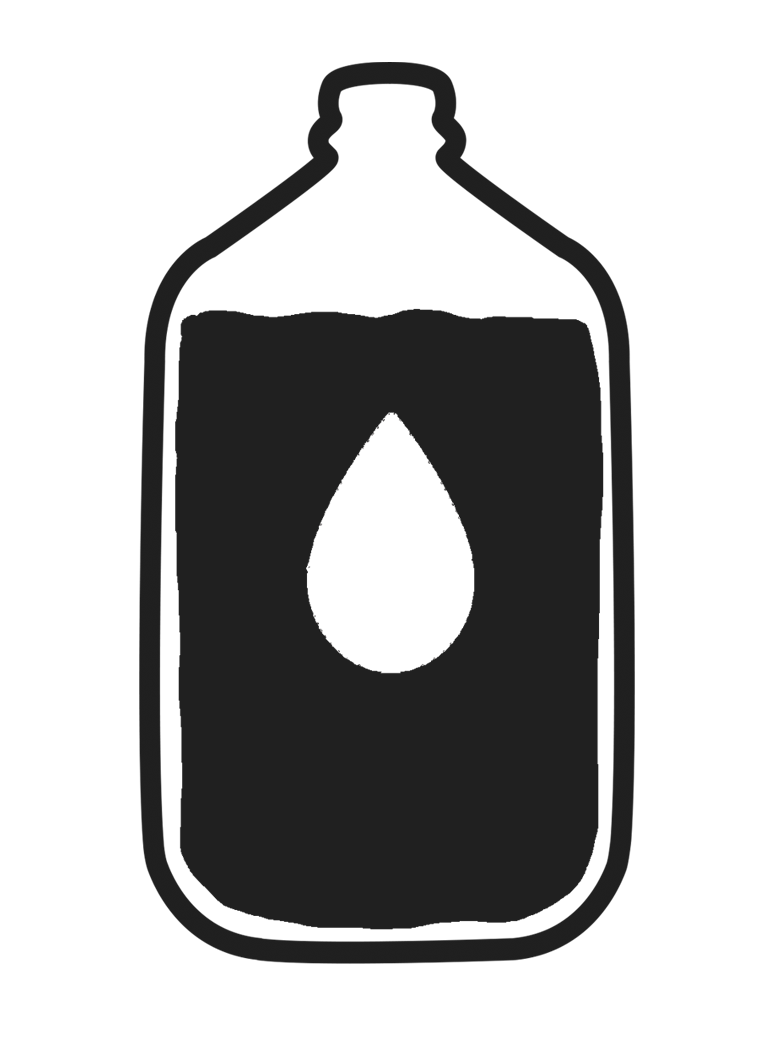 Revolutionary Denim
Our denim is made with a waterless dye method, saving gallons of water per pair of pants.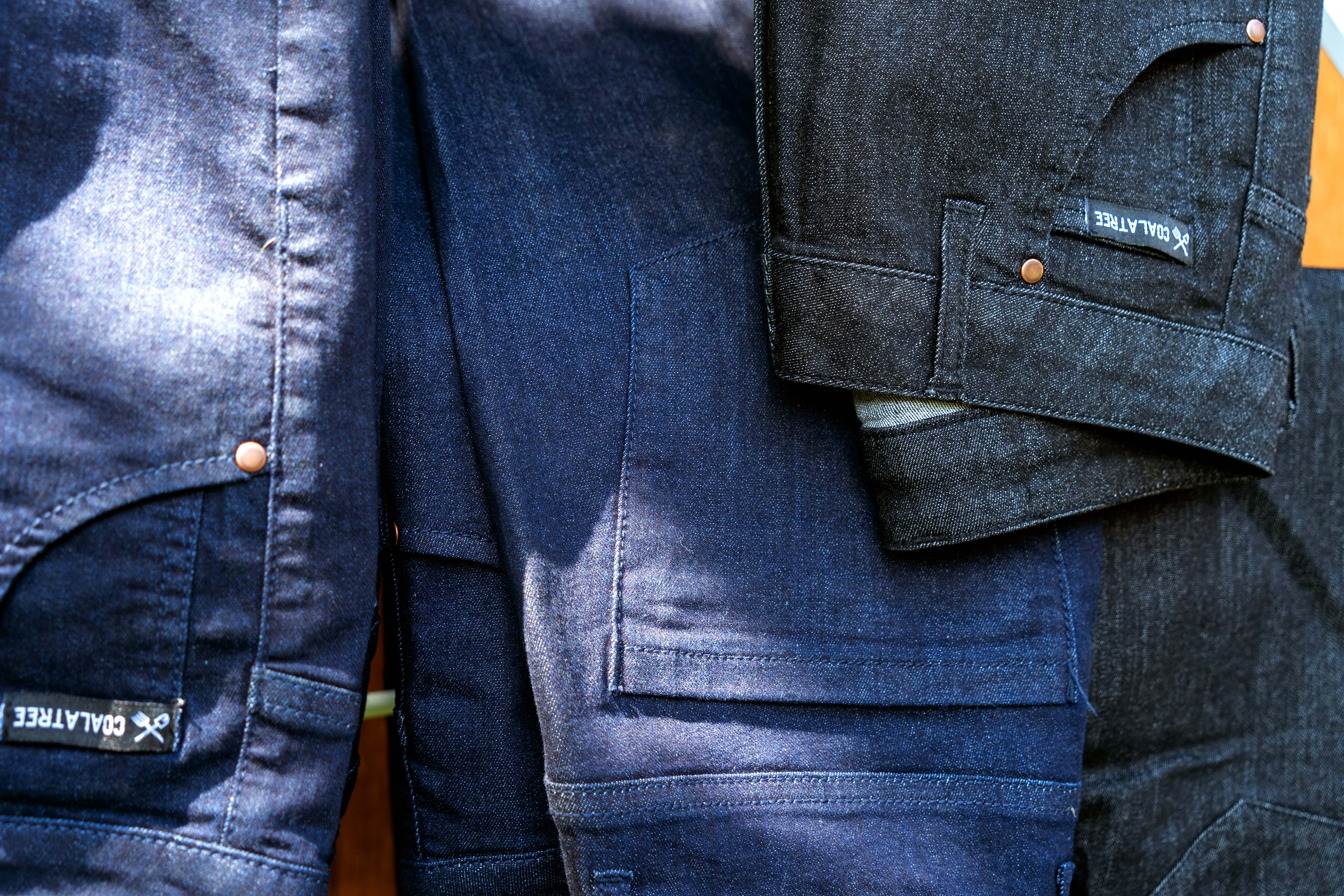 Water and Stain Resistant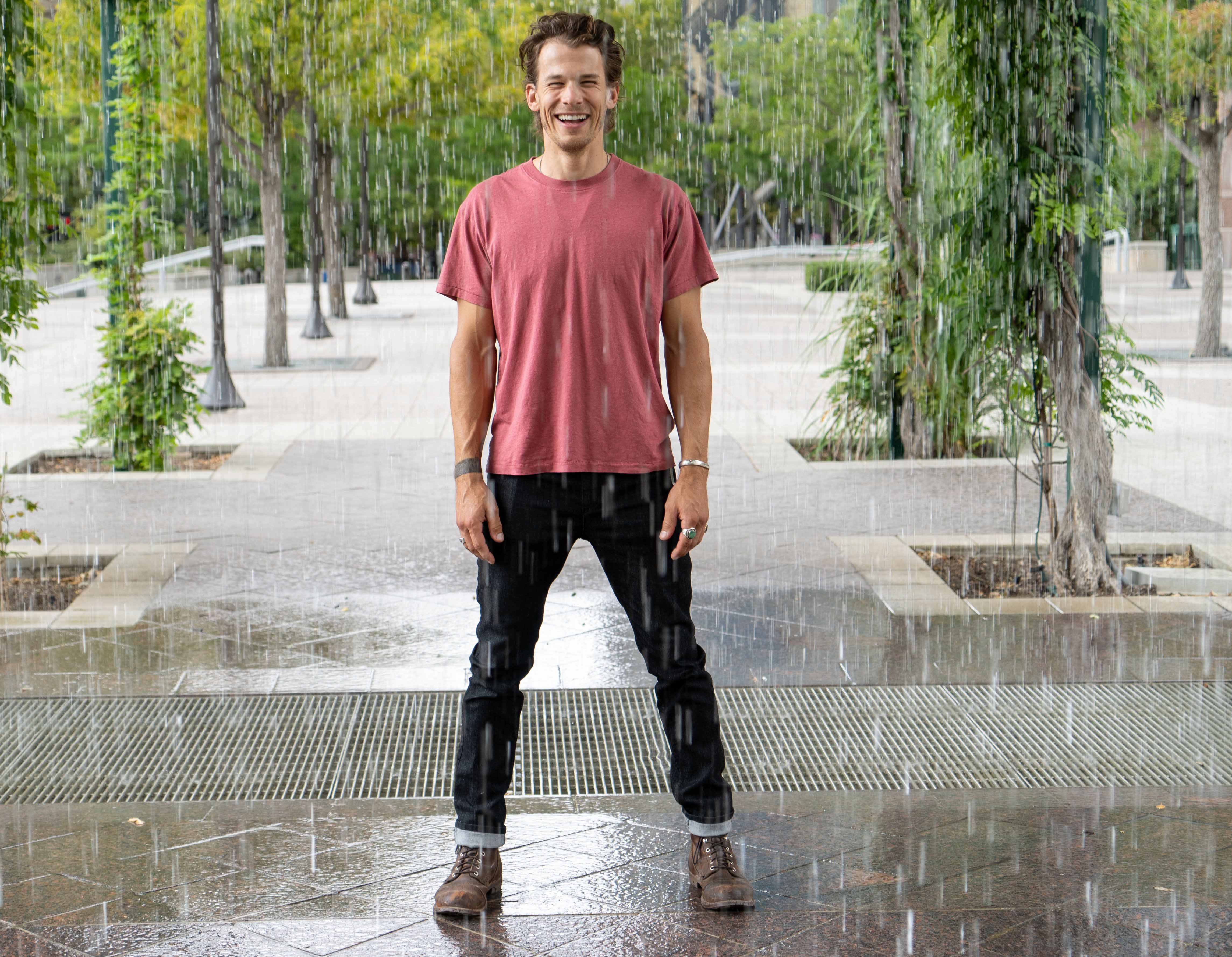 Keeps you fresh
Whether it's spilled coffee or a rain storm, our pants are up to the challenge.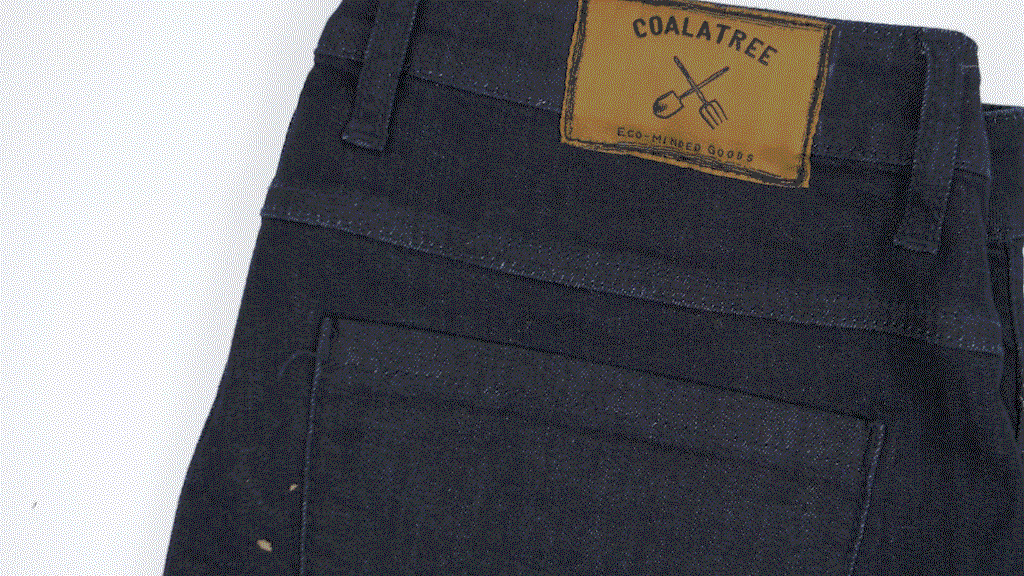 Denim Eco Friendly
Made from recycled plastic and coffee, our denim .
Fair Wear®  cotton, 12% . Made from recycled materials.
Turn inside out and machine wash cold with similar fabrics. Hang dry and do not bleach.
My new favorites
These are hands down the most comfortable jeans I've ever stepped into. I bought a second pair right away. If you're on the fence, just give them a shot. Be aware that even the relaxed fit is slim as far as jeans go.
Climb with style
Works great for indoor bouldering. Though would have loved a gusseted crotch with it. Still great nonetheless
Better than expected
I'm a curvy girl and thought these may be to fitted for my torso but they are great! I really like the fit at my waist, the stretch with movement but do not get baggy as the day wears on. Beautiful dark denim
Great jeans
Not in love with jeans with DWR (durable water resistant) coating, but hey, they're still fantastic jeans. And most clothing seems to be DWR coated nowadays. The pockets are shallow. They're big enough for your phone, but you can't sink your hands deep into them. Which probably helps me avoid looking introverted anyways!
Great Do Anything Pants!
I am super stoked that coala tree is now making these! I regularly walk or ride an electric scooter into work and these so far have been fantastic for that. As a foreigner temporarily living abroad in the Baltics I gave up the car I was used to and started having to consider the weather when commuting to work. Rain and snow are a big consideration for this and these pants have been great in the rain (haven't tested in snow yet, but imagine similar results). Nothing is worse than walking or riding into work and being drenched where your jacket ends. I am around 6'5" and weigh ~270 pounds. I have never been described as "slim" so I am glad these are not a slim cut. They are snug, but not skinny jeans, and just long enough for me to wear. I bought these because I loved the freedom of movement in other pairs of pants/shorts I bought from coala tree and these have brought that same freedom of movement to denim! These pants being produced from recycled materials is also an added bonus.
Pants are great
I love my new black decaf denims! I did have to take them to my tailor ( you don't offer different inseam lengths & I wear a 29" length and he had to take in the seat even though I ordered "slim")
The color is great and the stretchy denim is sooo comfortable. Hope they last me a long time.
Amazing jeans!
I never wear jeans. I'm 6'4" and large build. I always end up having to buy baggy jeans so they fit right. Not with decaf denim!
My boss introduced me to them and I didn't hesitate to order after seeing him. Coalatree didn't let me down.
The jeans seemed like they might be too snug for me, but they ended up feeling perfect. No concerns about tearing at the seams if I move wrong.
Only downside is the shallow pockets, but I'll deal with that to look and feel good.
Fantastic jeans!
Absolutely fantastic jeans. Very soft and comfortable and they look very good!! After getting my first pair I eant back and ordered 2 more!