Nomad Packable Backpack - Black
DESIGNED FOR LIFE-ON-THE-GO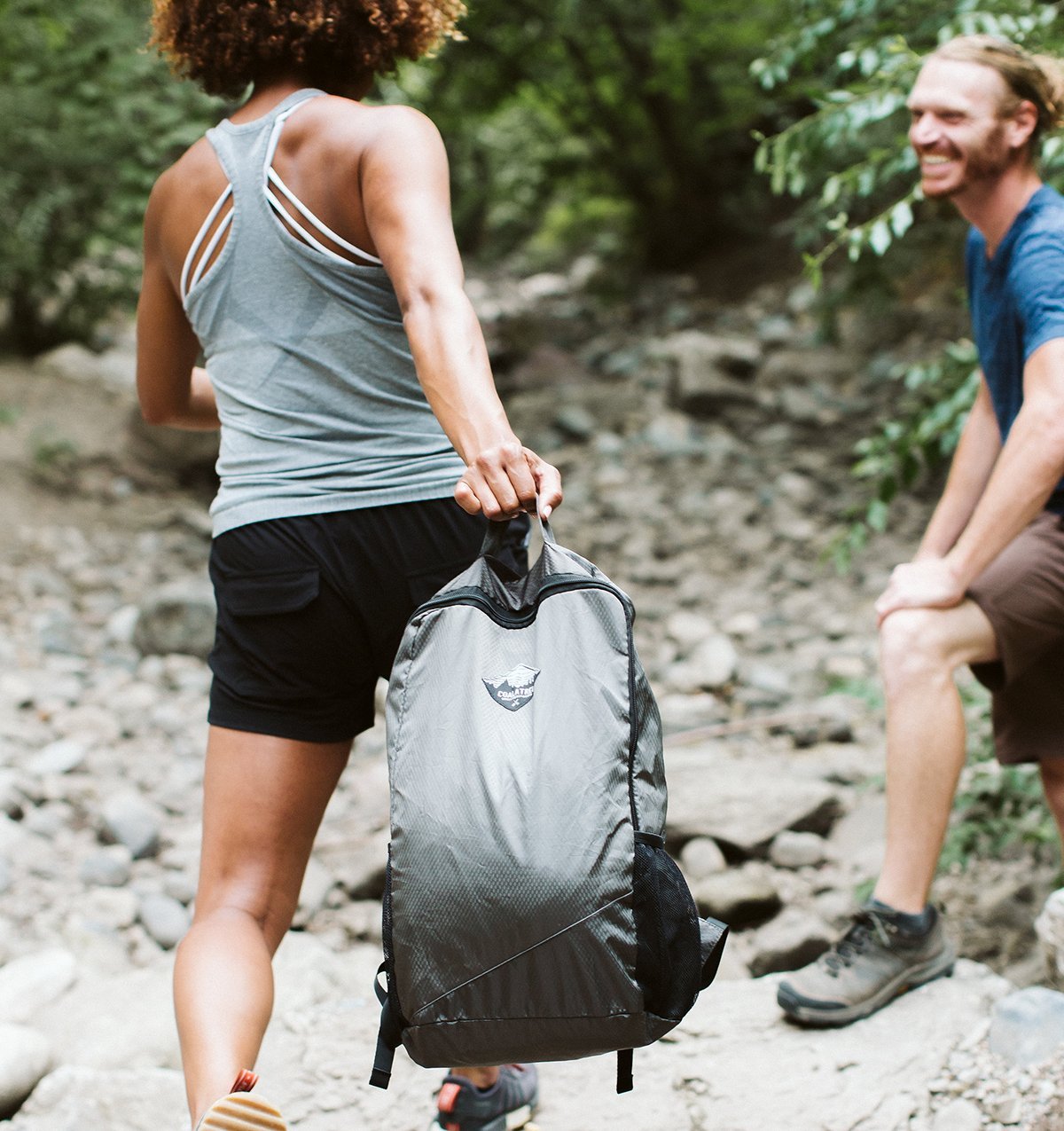 Durable & Packable
Your go-to pack for wherever life takes you. The Nomad Packable Backpack is constructed with ripstop nylon and reinforced stitching, and quickly packs into an interior pocket. Simple to use, easy to store, and mega convenient.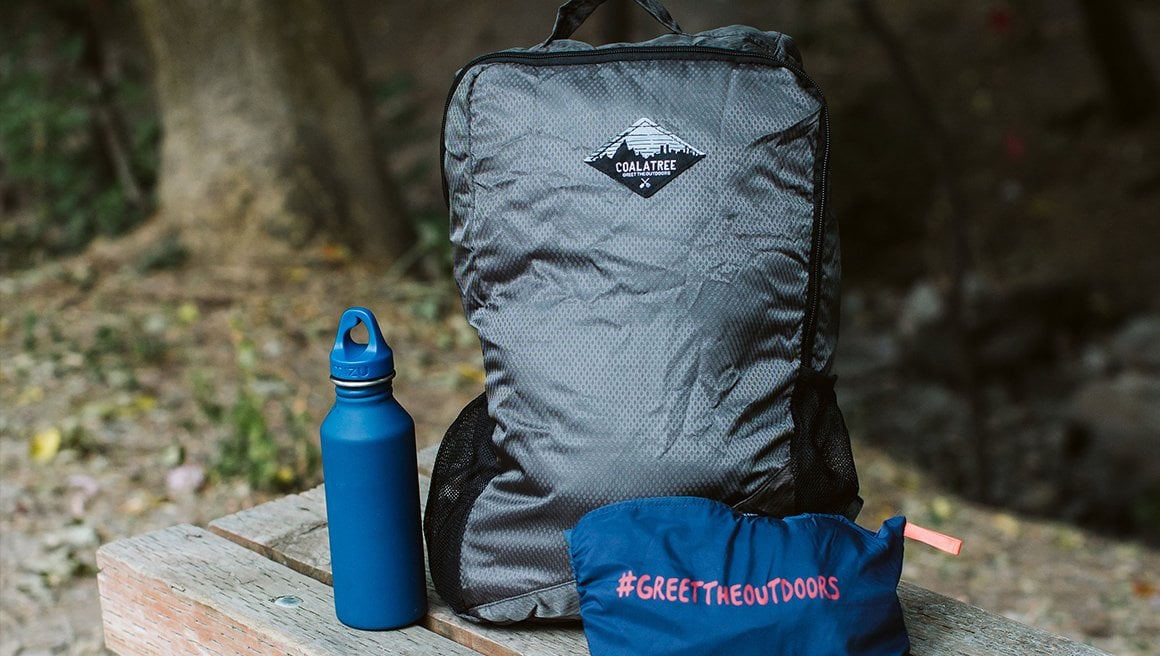 The Nomad Packable Backpack was designed to make life on the go easier. Lightweight, durable, and water-resistant, it's perfect for day hikes or trips around town. It's quick packability offers easy storage and convenience, and in our lives that matters. The unique ripstop nylon fabric and double-stitched seams make this travel backpack durable, lightweight, and ready for it all.
100% recycled durable ripstop nylon with eco-friendly water-repellent coating.
• Eco-friendly DWR (durable water repellent) coating
• Stuffs into interior pocket for easy on-the-go use
• Interior pocket fits most smartphones
fits anywhere!
Its an amazing bag where you can fold up in a pouch and place in your suitcase. Solid backpack to bring along and take a beating and not worry.
Great Traveling Pack
This is lightweight, water resistant, and a must for any international traveler that wants something easily packable and relatively "adventure proof".
Great Backpack!
I got this backpack free with a purchase. It has been a great little day pack for hiking. Great fabric and seems to hold up well.
Great packable daypack
This bag is a solid 4 star but gets a 5 because it was free with my purchase of the trailhead pants. It fits a ton of stuff but I wouldn't recommend packing a heavy load because it's not the most comfortable carry for a longer period of time. Took it on a 10mi hike pretty loaded and was not very comfortable by the end but that's understandable given it's compact nature. I would much rather use this as a travel bag around a city or for other lighter use. Love the packability of it and plan on using it a lot.
Wow!
Compact! A great day pack for long backpacking trips
This backpack is like Mary Poppins's carpet bag or the Weasley's Quidditch World Cup tent
I ordered the Trail Head pants, and this backpack was included as a free gift. I knew my husband would be jealous because he's unusually obsessed with lightweight packable things. I expected to give it to him but happened to be going out of town the weekend after it arrived in the mail. THIS BAG FITS EVERYTHING. I kept stuffing and stuffing and stuffing, and yet it never seemed to be full. I expect I could have packed my talking parrot head umbrella and perhaps a complete bedroom scape but I didn't have those things on hand to try. We are headed to CO this summer and I'll be bringing this along... for me... not my husband.
Light weight,good size for light backpacking..and its free with my ordered😎