Slim Fit Trailhead Pants - Black
Slim Fit Trailhead Pants - Black Size Guide
All measurements are for the garment and are not body measurements. Trailhead Pants have a stylish ankle-length fit and the inseam may be shorter than you are used to. The Trailhead Pant is unisex sizing and looks great on all genders.
How to Measure
Small 
Medium 
Large
 Photos coming soon
X-Large
Want to see how these compare to the Regular Fit Trailheads? Click here >
"DAMN NEAR PERFECT"
They raised over $400,000 to become Kickstarter's highest funded outdoor pant. Durable, smartly built, and ridiculously comfy, our Trailhead Adventure Pant is revolutionizing the traditional recreation pant.
THE OUTDOOR PANT YOU CAN WEAR TO THE OFFICE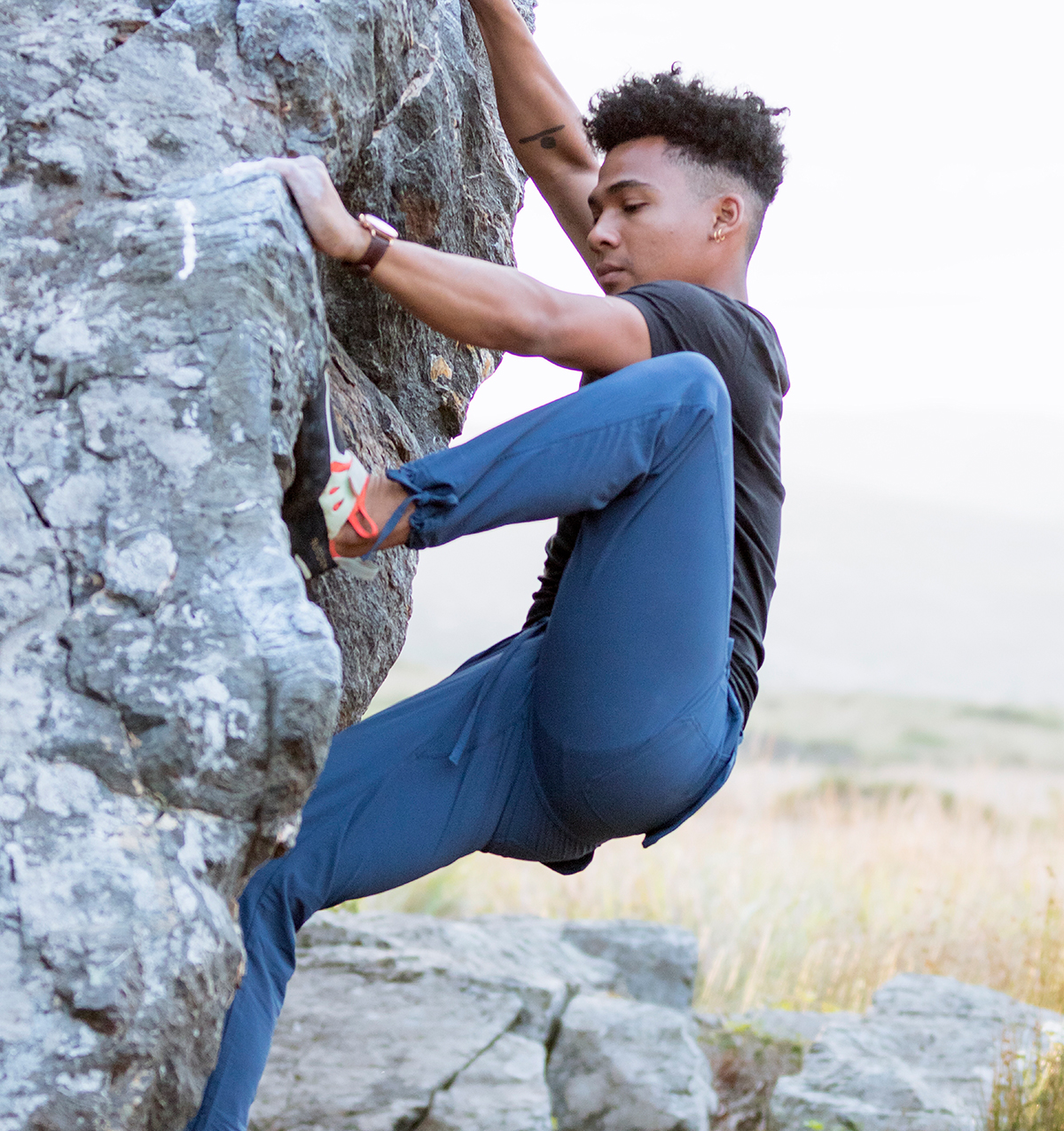 WATERPROOF & BREATHEABLE
Don't let a little water ruin your day. Our eco-friendly DWR finish not only repels water, but makes stains and spills bead right off, while maintaining all-season breathability.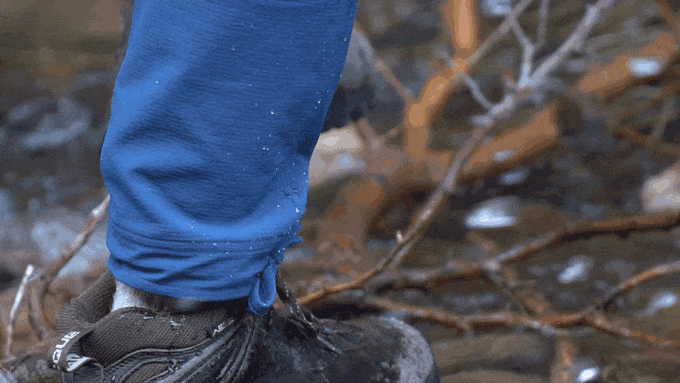 4-WAY STRETCH
Revolutionary four-way stretch features 360* of comfort and moves with you.
ANTI-MICROBIAL
Unique fabric inhibits the growth of bacteria so you can do more and wash less.
TEAR-RESISTANT
Constructed from durable ripstop nylon that stops tears before they start.
REVOLUTIONARY MATERIAL MADE FOR ADVENTURE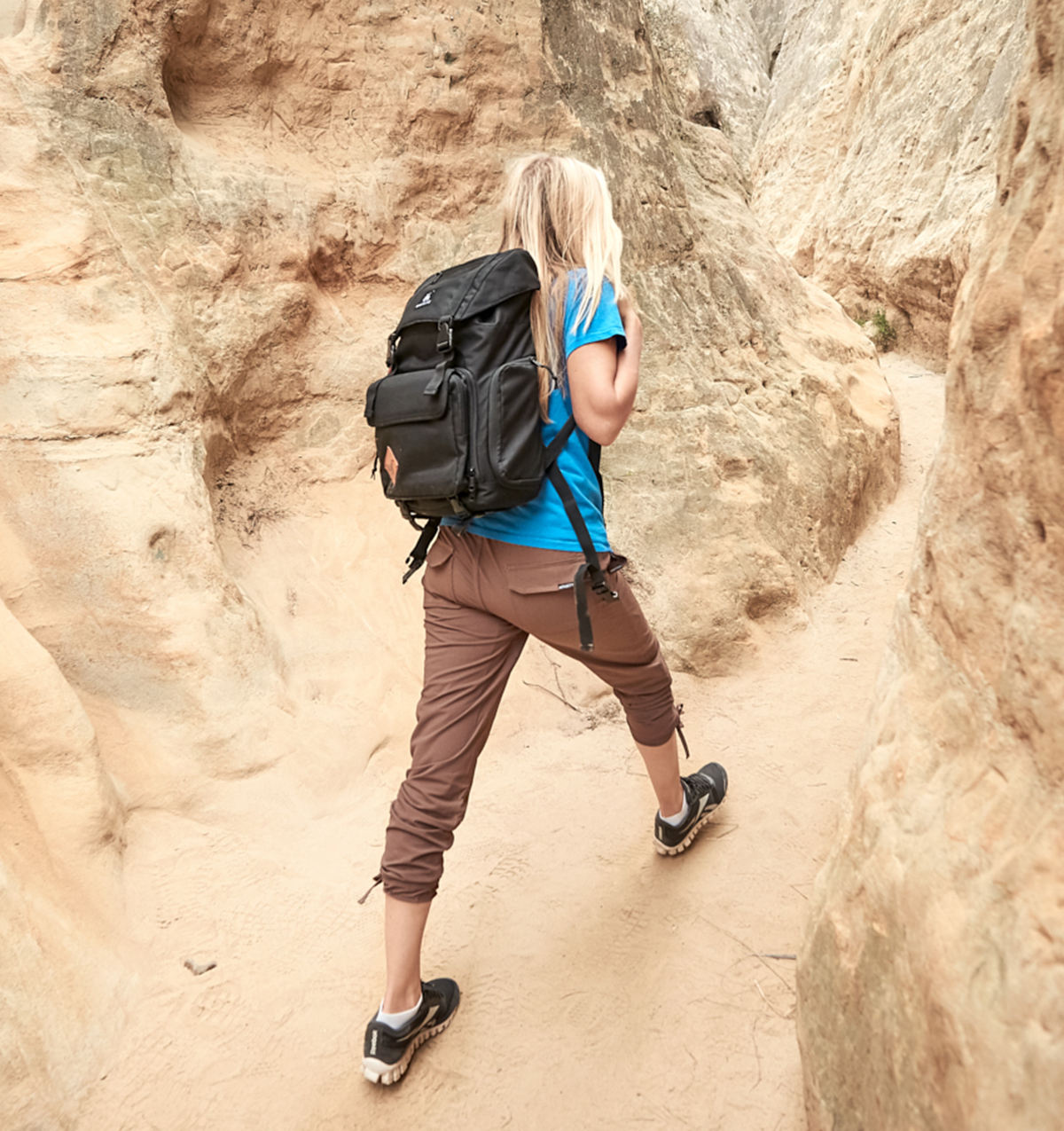 STUFF 'EM & RUN
Pack 'em down small by stuffing into the front right pocket. Wear them long or use the drawstring ankle ties to cinch them up to capris. No matter where you're headed, the Trailhead Pants are ready.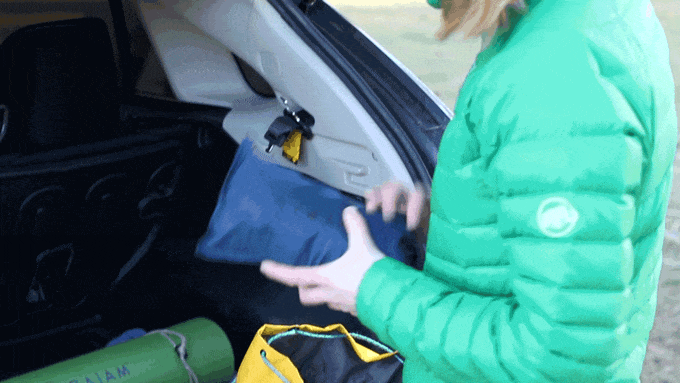 Waterproof and breathable, four-way stretch, antimicrobial, tear-resistant, packs down into front pocket for travel or for use as a small pillow.
bluesign® 88% nylon, 12% spandex with DWR finish. Made from recycled materials.
Machine wash cold with other technical fabrics. To keep the DWR feature lasting long, always hang dry. Do not bleach. Do not iron.
can't wait to climb
Since my climbing gym like most have been closed I've only been able to test them around the house and doing yoga, but they fit great, very stretchy and comfortable material. I'm 6'1" 175lbs and the medium has a good slim fit. Its right on the border of needing a large but I like the fitted look and the mobility is no issue cause of the material.
Could Live in These!
I have worn these hiking, biking, post-kayaking; in rain, in heat, on chilly days. I even just wear them lounging around the house. I'd also wear these to work (but it's spring 2020, so working from home). I. Love. Them.
I'm on the curvier side, and I often struggle to find hiking pants that allow full range of movement- especially when I'm climbing up steep grades or rock scrambles. I don't have that frustration at all with these. I did get the regular fit XL because other reviewers noted that the slim fit isn't great if you're thicker through the thighs. I'm curious to try a L though since they are pretty loose. (Not unflattering, but just curious what a L would be like.)
They are very breathable and comfortable. They are as comfy as my favorite sweats but much more functional. I can wear them off and on for a week without washing them. They're definitely going to be my go-to for backpacking this summer. Can't wait to buy another pair!
Thanks Sage!
These pants are so awesome. Super comfortable to the point that now they are all I want to wear. I've been demonstrating how water resistant they are to my friends by pouring beer on them. I have definitely converted some non believers. Shout out to Sage for messaging me and talking me into purchasing these one of a kind pants.
Top Notch for Rough Outdoor Work
I love these pants. I use them as outdoor work pants and they are terrific. When it is hot out there I love the fact that I can pull up the legs to just below my knees to make them cooler. They seem tough and I hope they will stand up to the wear and tear. I am tall and fairly slim and got the large size - it is perfect for me. A word of warning though, if I was heavier (fatter) I don't think these pants would be as comfortable although they are stretchy. My grandson (age 24, weight 130lbs.) is very slim and wears a Medium size - to snuggy for me as I am heavier through waist and legs than he is and weigh 135lbs.
Thorny bramble certified!
I wanted a pant I could wear mushroom hunting, off-trail bird watching, in the bushes searching for the best blackberries - I needed some thorn-worthy pants, but not heavy like a pair of Carhartts. It's HOT here in the summer. These are perfect, fit, comfort, and thicket-worthy. I've worn them 10ish times into the growing thickets of spring and, so far, no snags. A few thorns find their way into my legs, but I expect that. I would have to wear a much heavier pant to avoid it completely. I'm happy. I'll buy a second pair!
These are the greatest pants I have ever owned.
I am absolutely blown away by these pants. I have never felt this level of comfort and flexibility. They fit wonderfully because of the ankle and waist ties. They are waterproof but extremely breathable so my legs never got too sweaty. I am beyond impressed and will soon be ordering a couple more pairs.
FAVORITE CLIMBING/CAMPING PANTS I OWN
I'm always hesitant to purchase pants online but I truly have no regrets about the Slim Fit Trailhead Pants. They're stylish yet functional. I wear these pants both outdoor and indoor climbing and literally have NO complaints. I'm 5'2" and wear a SMALL! Buy the pants.
My favorite pants
I have two pairs of the trailhead pants and they are just my favorite thing ever. They're the only pants I've been wearing in quarantine because they are so comfy but I can also do just about anything in them.