Adapts to your adventure
Use it as a blanket, travel pillow, light sleeping bag, or even an emergency poncho. Snap multiple Kachulas together for a modular blanket system. It's no wonder Outside Magazine named the Kachula one of the Best Adventure Blankets of the year.
THE SWISS ARMY KNIFE OF BLANKETS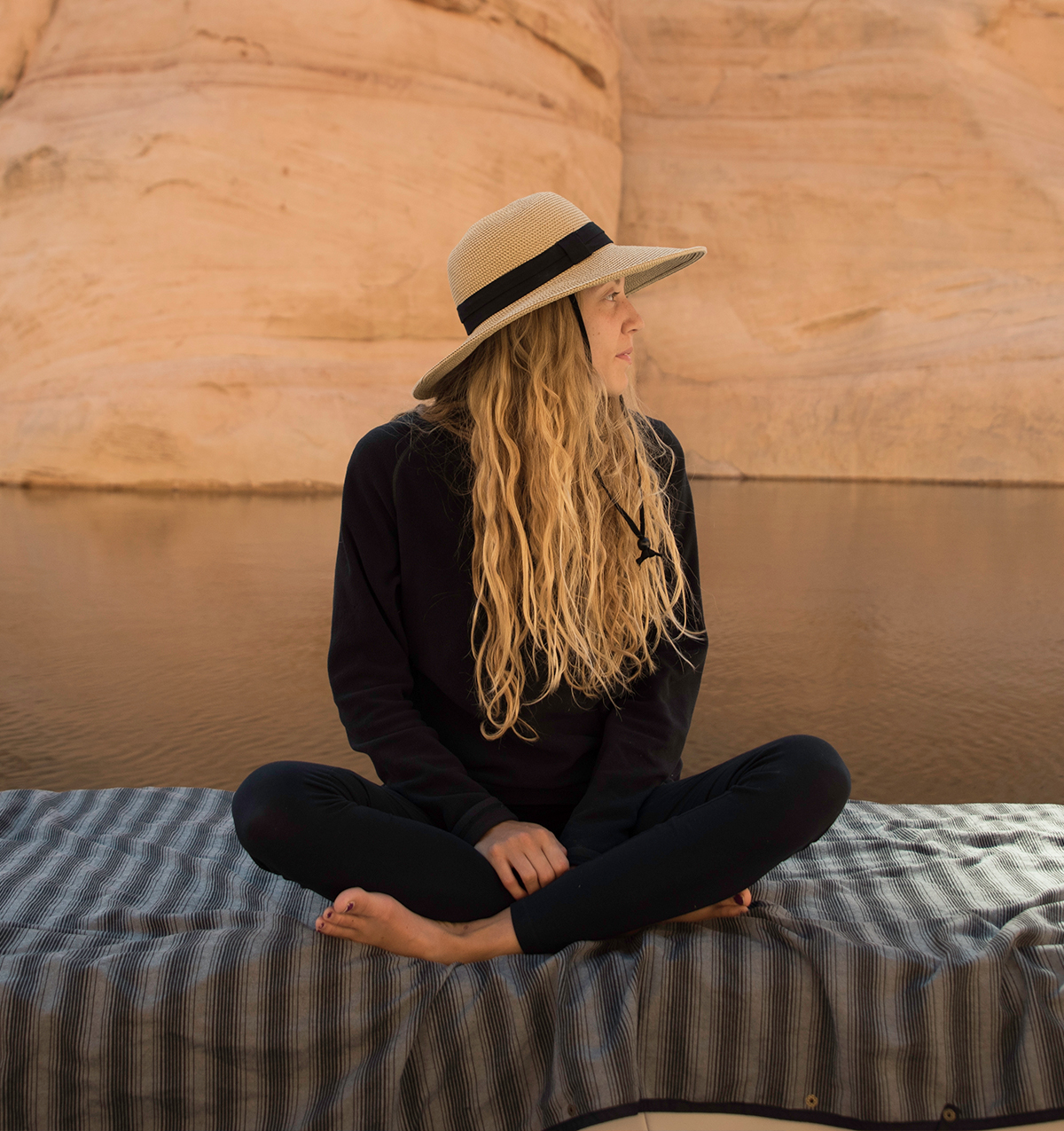 STAINS DON'T STAND A CHANCE
Rain or shine, the Kachula is ready. Both sides are coated with an eco-friendly DWR finish to keep you dry. Spilled your lunch? Watch water and other liquids bead right off.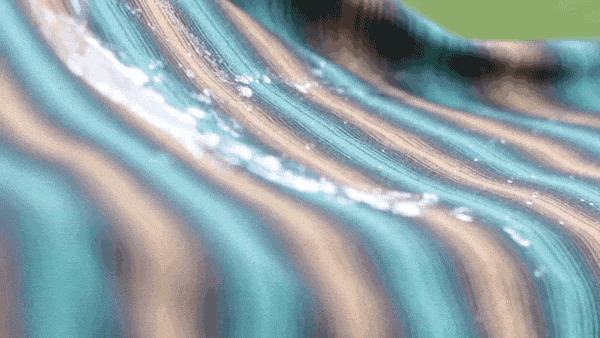 REMOVABLE HOOD
Attach the water-resistant hood to convert the Kachula to an emergency poncho, or keep it stuffed away in a secret zippered pocket when you don't need it.
MODULAR SYSTEM
Use the reinforced snaps to easily connect multiple blankets together or convert to a light sleeping bag. The Kachula adapts to any situation in a snap.
INSTANT TRAVEL PILLOW
Stuff it into the stash pocket for an easy throw pillow for hammocks, airplanes, and more. Durable zippers and a carabiner loop make it easy to use.
THE USES ARE LIMITED ONLY TO YOUR IMAGINATION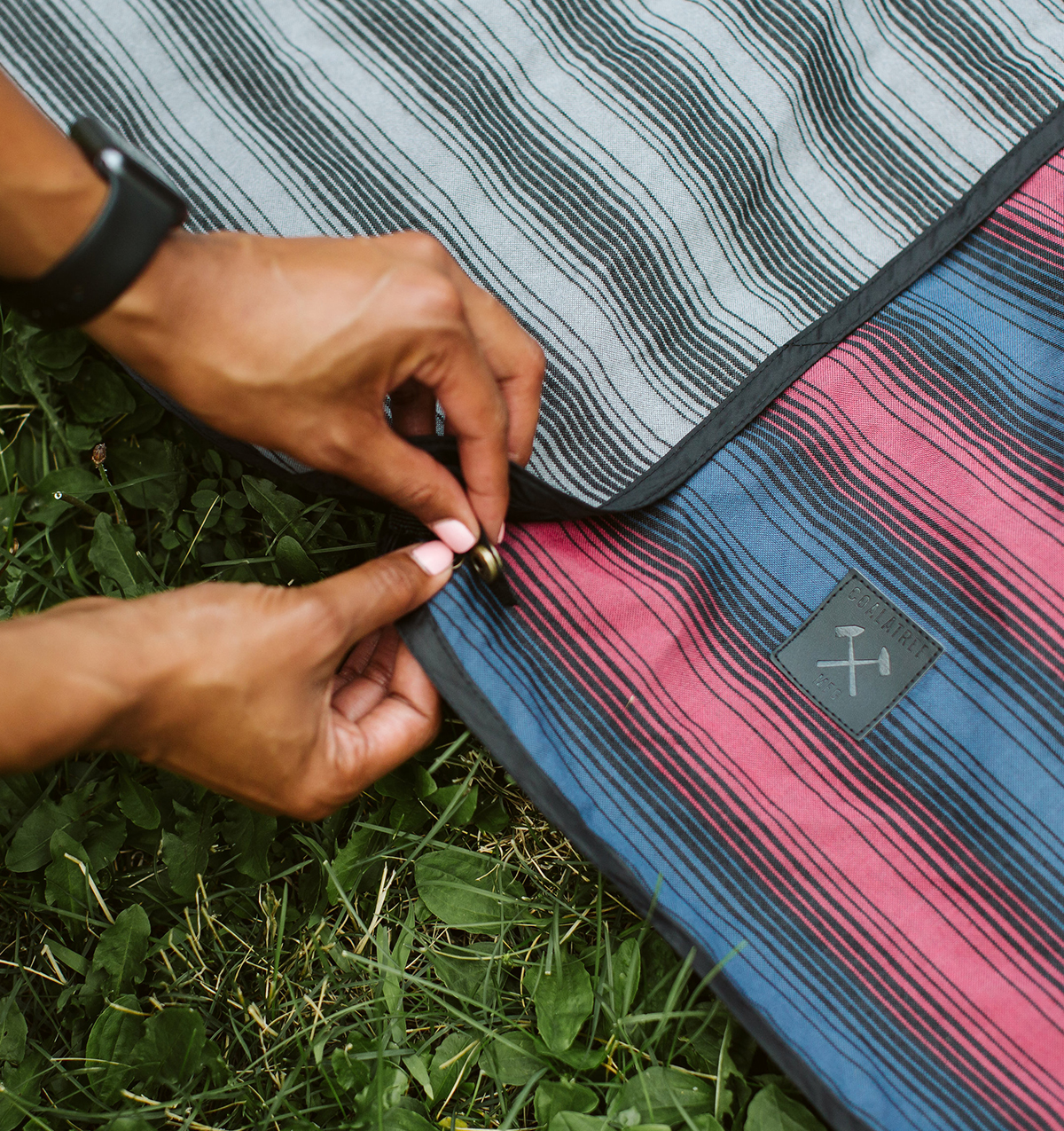 Take it Anywhere
Camping, backyards, festivals, road trips, beaches, airplanes, and more... with the Kachula Adventure Blanket, you can take it anywhere and do anything with it. Rain or shine, the Kachula is ready for it all.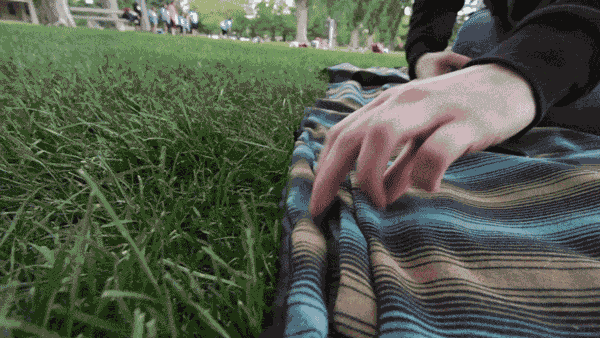 Your go-to blanket for any camping trip, festival, picnic, family adventure, international vacation, and more, the Kachula Adventure Blanket is ready for it all. The blanket stuffs into itself for use as a pillow, has a snap-attached hood to convert it to an emergency poncho, and is packable, water-resistant, and durable.
Top: Soft brushed nylon flannel, bottom: durable ripstop nylon, both made from 100% recycled materials
Measures 50" x 72" flat; weighs 1 lb 9 oz
Spot clean as needed. For a thorough cleaning, use a mild detergent in a front-loading washer. Hang dry.
Love this blanket!!
Love this blanket! I keep it in my trunk with my puffy kachula in my packable backpack for beach and picnic adventures. Sand shakes off with ease and it's so cute.
About right
Blanket is just big enough for two cuddled people and just small enough to be easily packed and carried about. It's not super soft feeling but it is warm and does everything exactly as claimed. I now keep it in my jeep with my hammock all the time.
I love it
It is all great. Good job
Most practical blanket ever!
I love these blankets so much that I have 3 different ones. The fact that you can connect them is one of my favorite features. Turns into a huge blanket for the beach, park, outdoor lawn concert, and etc. Also packed it for my last hike and used it as a poncho when it started to rain. If your on the fence don't be, these are great so buy one or more now!
Awesome blanket!
The first thing I did with this blanket was take it on a backpacking trip, and it was so, so helpful! Lightweight, easy to pack, and easy to clean. I used it at my campsite, for yoga, when I got a little wind-chilled, as a pillow sometimes, and took it for breaks/lunch on long hikes. It's so versatile; I'll definitely be using it a lot in the future for camping and more.
Best dog blanket
Best blanket I've ever owned. I've had my kachula for about a month now and I carry it with me EVERYWHERE. I love bringing it to campfires, and it's great for dogs and the lake! I've used it as a towel, a sun blocker and a pillow all in the same day, while also keeping my phone and sunblock safe in its pocket! The snaps are such a good idea!!! The possibilities are endless with this great blanket, and it is surprisingly soft!
Dope!!
This blanket/pillow/poncho is so handy I've used for everything between festivals/boat party's/ beach I'm gonna buy a second I love it so much!