Emerald Lake Puffy Kachula
Your New Favorite Puffy
The Puffy Kachula takes the best of our Kachula Adventure Blanket and a good old-fashioned puffy jacket. A blanket, pillow, cold weather poncho, sleep sack, and more, it's the most snuggle-soft and versatile puffy blanket out there
THE WORLD'S MOST FUNCTIONAL PUFFY BLANKET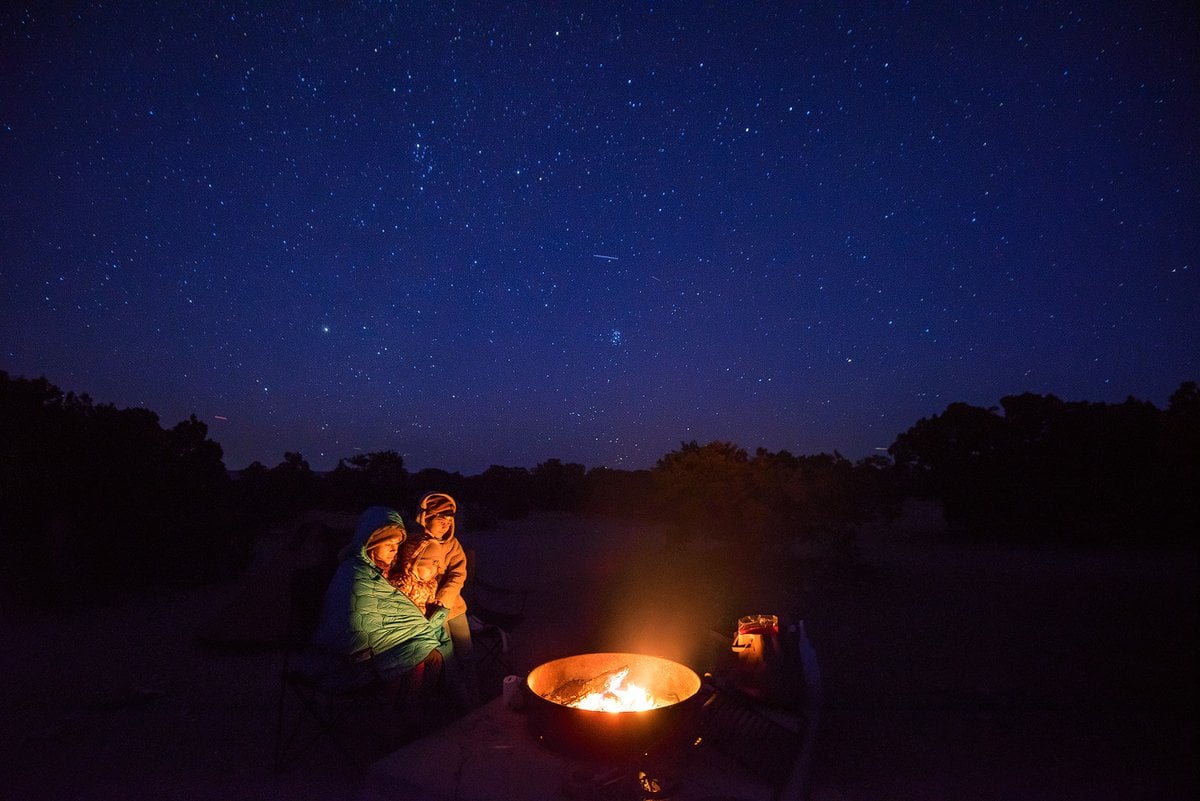 THE MULTI-TOOL OF BLANKETS
Whether you cozy up around the fire or gaze up at the stars, the Puffy Kachula is a warm and snuggle-soft addition to your arsenal. Another packable, multi-use, eco-friendly product that's ready to adventure with you!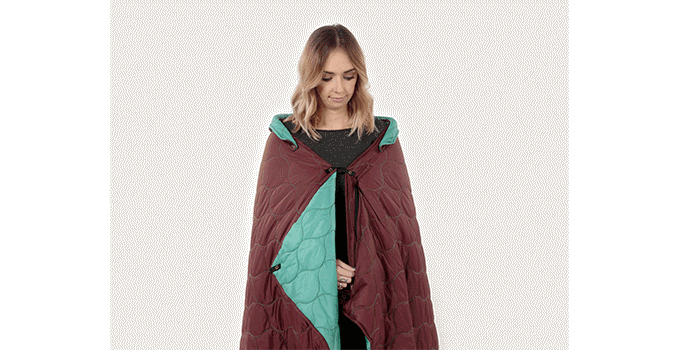 WATER- AND SPILL-RESISTANT
Stay drier longer thanks to a vapor-coated Durable Water Repellent finish. Water and other liquids bead right off.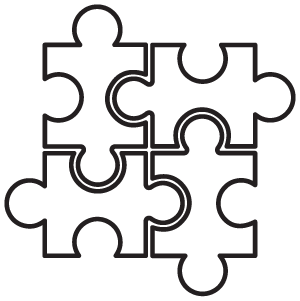 INTEGRATED MODULAR SYSTEM
Use the reinforced snaps to easily connect multiple blankets together or convert to a light sleeping bag. The Kachula adapts to any situation in a snap.

THREE-SEASON COMFORT
Stuff it into the stash pocket for an easy throw pillow for hammocks, airplanes, and more. Durable zippers and a carabiner loop make it easy to use.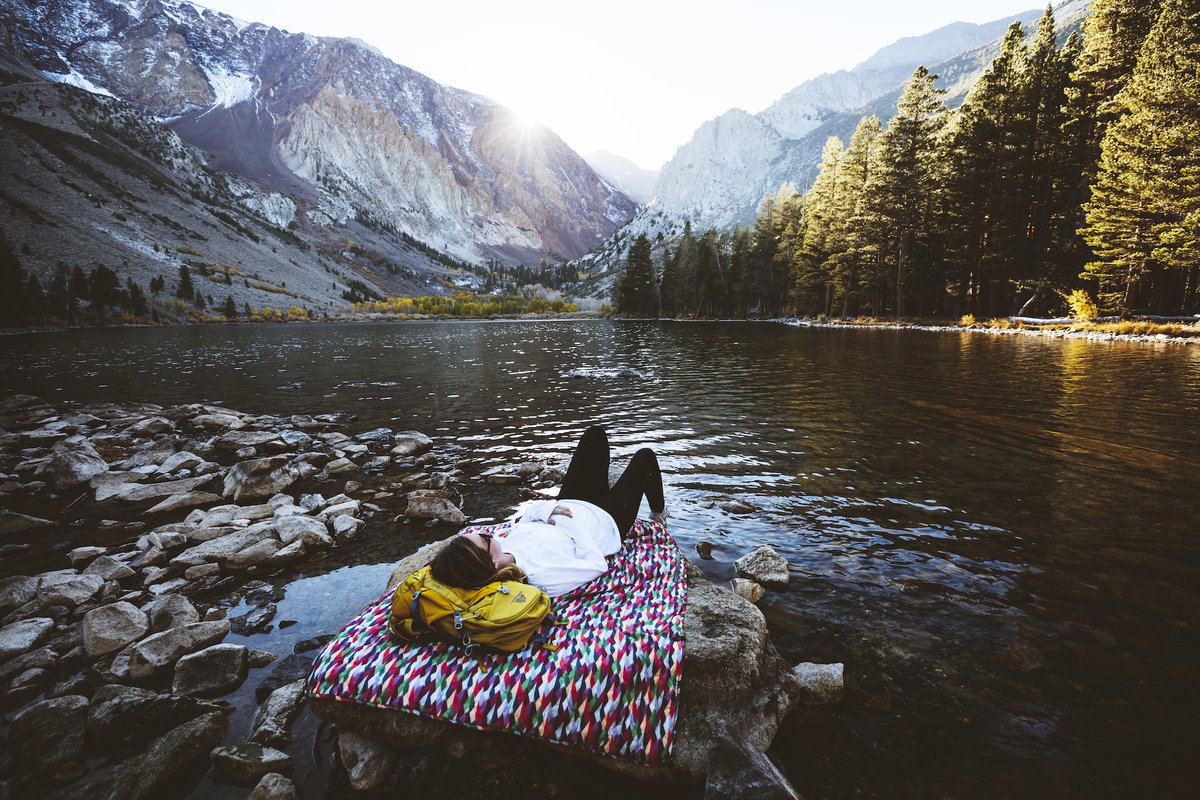 STASH IT, STUFF IT, USE IT ANYWHERE
Use it as a blanket, travel pillow pillow, light sleeping bag, or even an emergency poncho. With the ability to snap multiple blankets together, the Puffy Kachula seamlessly integrates with our original Kachula for all-season comfort.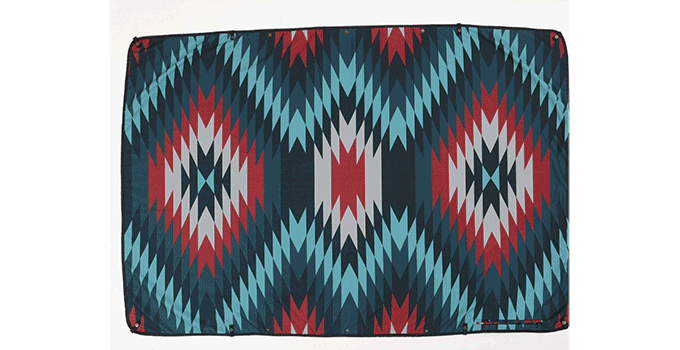 Outer: 100% bluesign® ripstop nylon with DWR coating; inner: 100% ComforMax® insulation. Made from recycled materials.
Measures 48" x 71" flat. Weight: 1 lb 9 oz
Spot clean recommended. When necessary, wash in a front-loading machine with gentle detergent, hang dry.
Nice blanket but
One of the snaps broke the first time I tried it on
Better than Expected
I've been seeing the ads pop up for a while and saw all of the 5 star reviews and figured that these couldn't possibly be that good, but I was wrong. This blanket/poncho/pillow exceeded my expectations! I like how versatile it is. I keep it in my truck and it has come in handy on numerous occasions, whether it be a blanket to keep my kids warm while the truck heats up or as a pillow for a quick nap while waiting for them. All in all, very high quality versatile product!!!! Believe the hype!
No show
The review came before i got the order. Anyway am headed to Mexico for the winter so will have to review it when I get home in April.
Great purchase experience
I bought multiple products from this company as a Christmas gift. Although I'm leaving everything in the packaging so I can wrap it up, I am really
Pleased with my purchase experience, shipping and overall packaging as it arrived it a timely matter. Can't wait for the receiver to open it on Christmas morning!
So cozy!
Since I opened mine it's been on me whenever I come home. So warm, comfortable and cute. Great gift idea too. Can't wait to take it camping.
More Than a Blanket
We love our kachula blanket. I got it for my wife's birthday and she said that it was the perfect gift. We may get another one in the future!
Love it
I keep it in the truck at all times. it is the perfect adventure assistant. Wore it as a poncho during a rainstorm yesterday, as the sun came out I layed it on the shore and had lunch. Fell asleep on the couch with it too!! I'll buy my girl one asap!