Evolution Hoodie: Made from Recycled Coffee Grounds - Black
Evolution Hoodie: Made from Recycled Coffee Grounds - Black Size Guide
MADE FROM RECYCLED COFFEE GROUNDS
Our most innovative product to date, the Evolution Hoodie has over 20 features for everyday wear plus travel and adventure! The zippered kangaroo pocket keeps your items safe and secure. Stash your phone where it won't fall out and break. Keep your passport secure from pickpocketers. Clip your keys and never lose them again!
made from recycled coffee grounds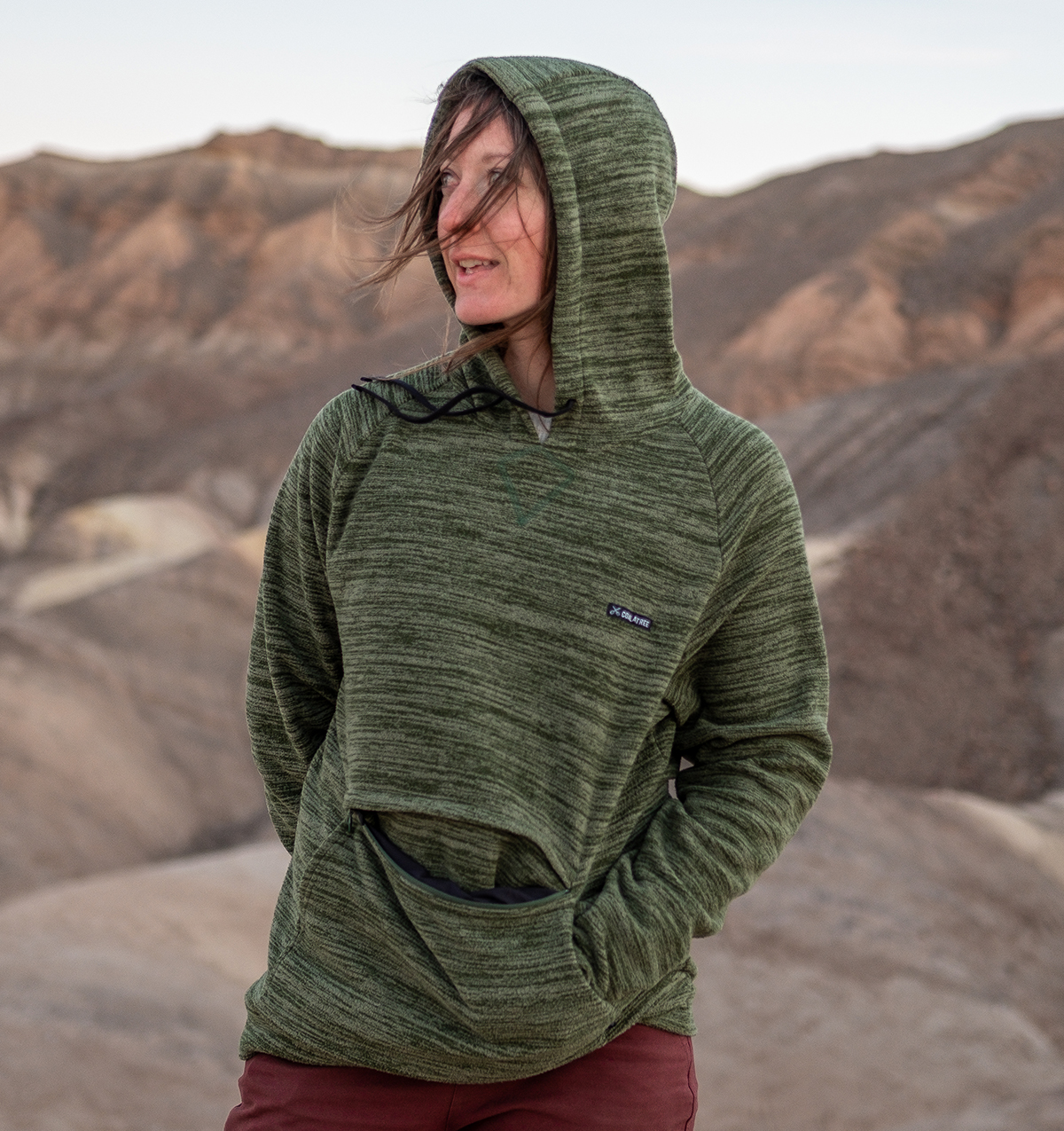 UNMATCHED SUSTAINABILITY
Spent coffee grounds are mixed and melted down with recycled plastic bottles to create the fibers for our incredible Evolution Hoodie. The result is a hoodie packed with features and finished with a water-repellent coating—perfect for all your upcoming travel and outdoor adventures, yet so soft and supple you'll never want to take it off!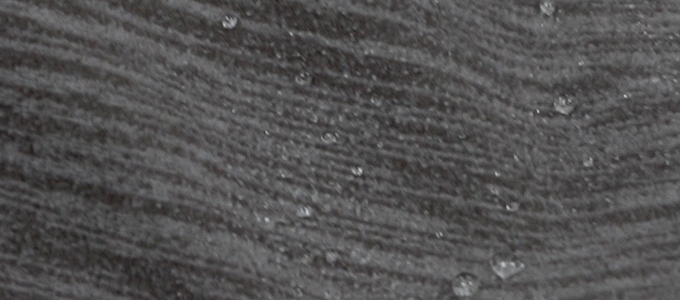 READY FOR ADVENTURE
Pack it down small and keep it stashed in your pack. The Evolution Hoodie stuffs fully into the zippered kangaroo pocket and becomes a cozy camp or travel pillow.
ODOR-RESISTANT
Coffee is a naturally odor-absorbing material and by weaving the grounds into the fibers, odors are trapped as you sweat. Because the grounds are embedded into the fabric, this feature is permanent and will never wash out!

DRIES ULTRA-FAST
The Evolution Hoodie is designed to be worn on-the-go. The material is constructed with microscopic pores which increase its surface area. This means moisture is spread throughout the hoodie and the drying process is accelerated!
OVER 20 FEATURES FOR TRAVEL & EVERYDAY WEAR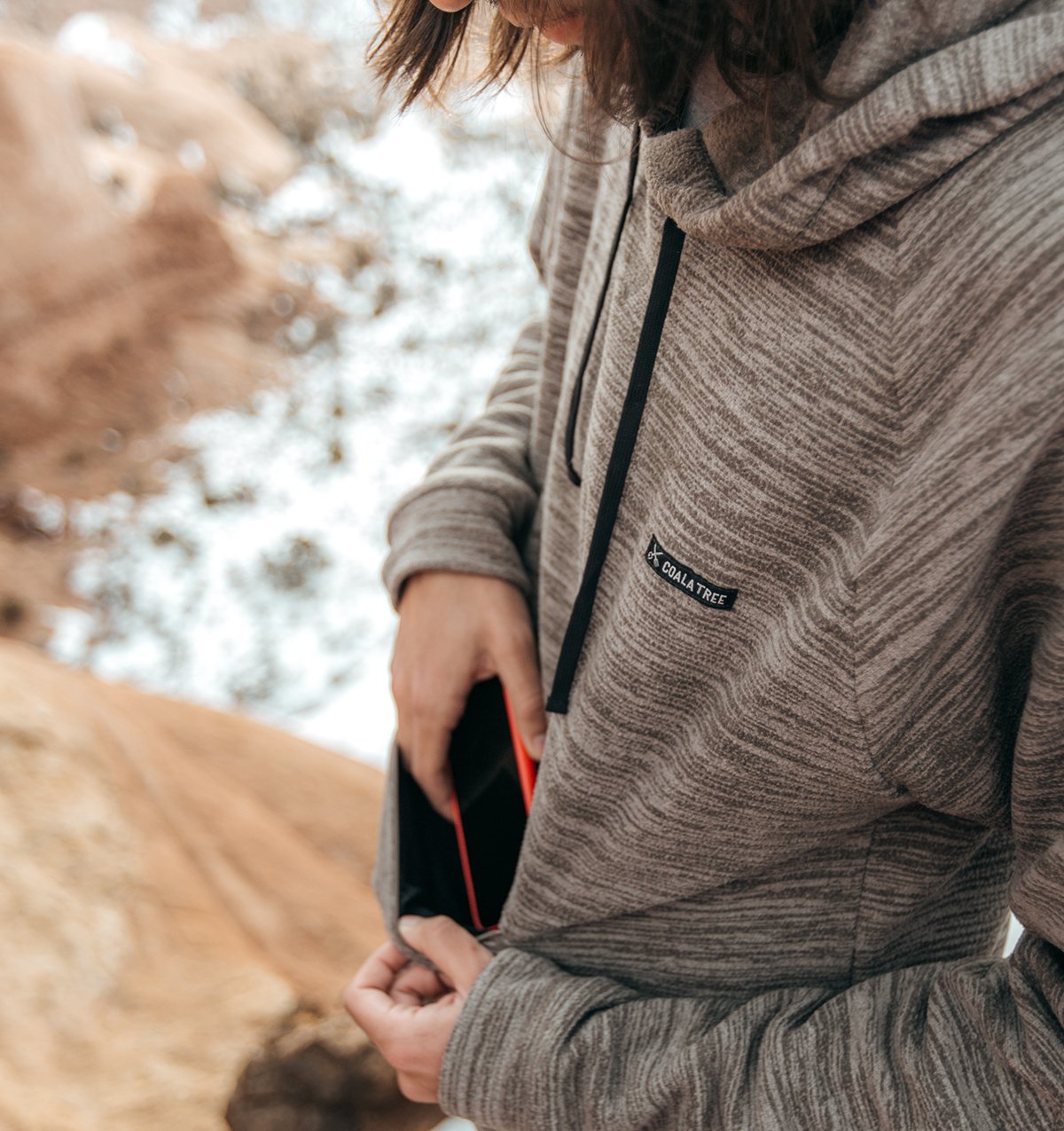 KEEP YOUR VALUABLES SAFE, ANYWHERE
Never worry again about losing your passport! The Evolution Hoodie has a secure zippered pocket so you can safely stash your valuables, plus a loop to clip your keys. No matter where in the world your travels take you, pick-pocketers don't stand a chance at getting your phone, wallet, or other valuables. Keep your mind at ease so you can relax and explore!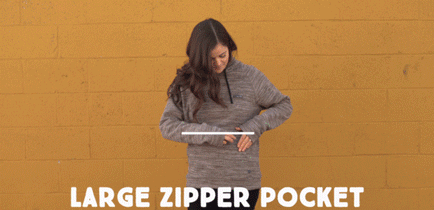 bluesign® 60% polyester, 40% recycled S-Cafe polyester. Each hoodie contains 3 cups recycled coffee grounds and 10 recycled plastic bottles.
Machine wash warm, tumble dry low. Do not iron. Do not dry clean.
Packs Down Small
Best hoodie ever
This is by far the best hoodie I have ever bought. Its warm, super comfortable, and looks great. Love the pocket on it too. It has been a nearly constant companion since I bought it.
Amazing!
I absolutely love my new hoodie. It's very functional (the zippered pouch), comfortable and very generously fitting.
Awesome
Love my new hoodie, light comfy, useful pockets and a great pillow, fab for my hiking and wild camping trips!
Fantastic
I own three of these hoodies. 1 for myself and 2 for the boyfriend. I had to buy him 2 because he loved the first one so much, and needed it to wear while the other is washing.
Incredibly WARM
I was blown away by how warm this hoodie is! Far more heat retention than any other hoodie I own. We went on a climbing trip a week ago and it was much colder than anticipated and this hoodie saved my life! The organization in the kangaroo pocket that's zippered up is impressive as well, it is really nice to know that your cash and phone or other valuables are fully secured.
Superior to all
The new Evolution hoodie is the supreme hoodie amongst all it's contemporaries. Vastly overtaking top categorical rankings by storm, it slashes competition to claim the number one spot in style, comfort, and design. Surely there shall be none that will surpass in the near future. Every now and then as darkness and dismay falls upon the Earth, a hoodie incarnates which is both so warm and so cool that enemies tremble in fear, and discomfort has no place to hide. A simple touch of the Evolution hoodie will send the sensation of complete reassurance the ecologically-minded wearer. This hoodie is such an upgrade from the original Coalatree hoodie (which already had me receiving so many compliments) that I was amazed they could create such a better version of something already so great. Clearly Coalatree knows what they are doing in many manners of design. Support these people and their company, they are on the frontline of a battle for a better world, and they are not afraid to do it.
soft, warm, great features!
I got this hoodie for christmas and I LOVE it! Very soft fabric- plus I love that it's a recycled material- and it keeps me warm. The thumb holes, zippered pouch, and inner velcro pouches are all extremely useful features. Pretty green color too.
Amazing!
I bought this as a gift for someone else. I have one from the original Kickstarter and practically live in it. I wish I had gotten one in every color from the start.