DESIGNED FOR LIFE-ON-THE-GO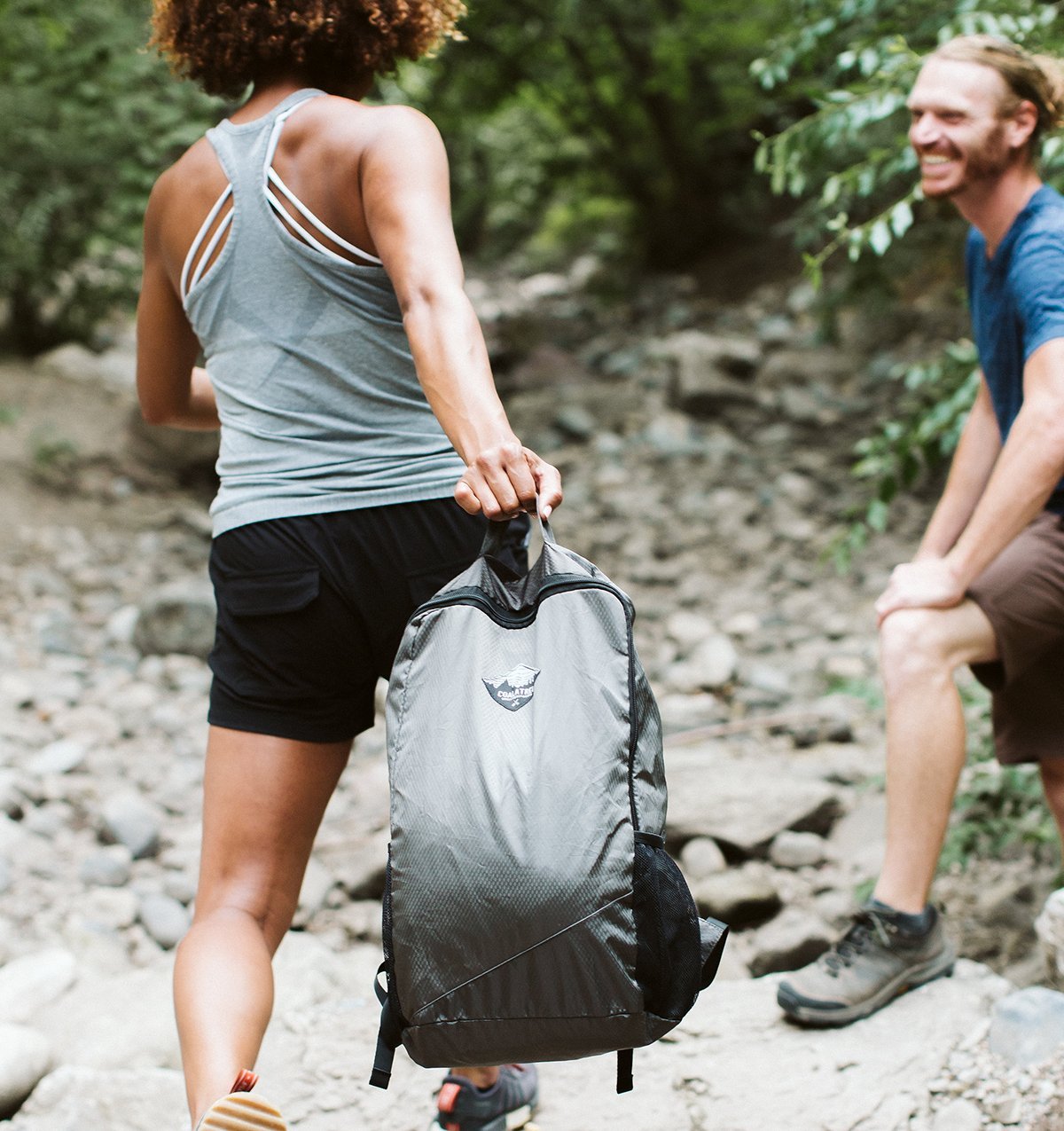 Durable & Packable
Your go-to pack for wherever life takes you. The Nomad Packable Backpack is constructed with ripstop nylon and reinforced stitching, and quickly packs into an interior pocket. Simple to use, easy to store, and mega convenient.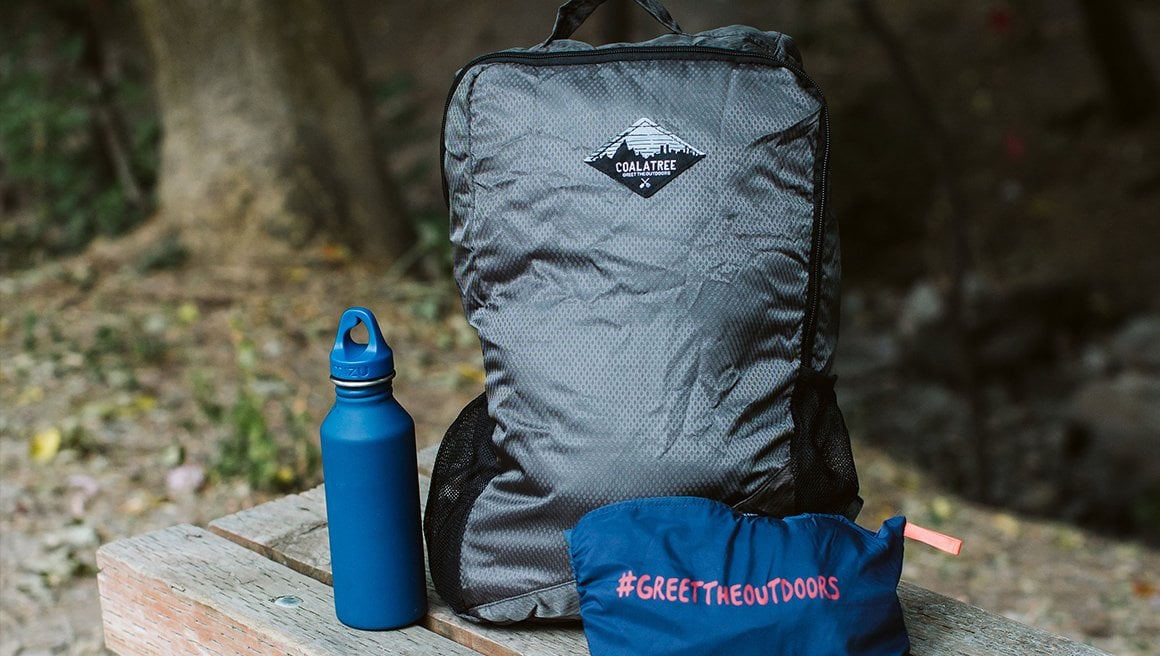 Sustainable Travel Backpack
The Nomad Packable Backpack was designed to make life on the go easier. Lightweight, durable, and water-resistant, it's perfect for day hikes or trips around town. It's quick packability offers easy storage and convenience, and in our lives that matters. The unique ripstop nylon fabric and double-stitched seams make this travel backpack durable, lightweight, and ready for it all.

100% recycled durable ripstop nylon with eco-friendly water-repellent coating.
• Eco-friendly DWR (durable water repellent) coating
• Stuffs into interior pocket for easy on-the-go use
• Interior pocket fits most smartphones
Worth It
I received this bag in a subscription box I order. I was really excited because I had been looking at the pants but was hesitant to spend that much money on a product I couldn't touch.
If the trailhead pants are even half the quality of this bag, they are worth every penny.
I absolutely love this pack, and it's the perfect size to store in the back of my jeep for unexpected adventure!
Cool backpack
It's a neat packable backpack with 2 water bottle holders. It has come in handy for my dsy trips.
Love my little pack. Perfect for stuffing in a pocket for unexpected shopping, a quick hike in the woods, or discovering new places.
Liked it so much, bought a second one!
I received the Nomad for my birthday and love it! After our first camping trip with it, my husband started using it for a change of clothes when rollerblading to work and I found myself needing it for morning hikes, so we bought another and we're both super happy!
The pocket it folds into is perfect for carrying all the little things like my phone, keys, headphones and lip balm so I don't need to worry about them getting lost or having them in a little bag that falls to the bottom of the bag. The shoulder straps are comfy and easily adjustable. It holds way more than it looks like it can, it's lightweight and folds up perfectly to store. I was a little disappointed at first when I realized it doesn't fit my really big water bottle in the outside pocket, but I just use a smaller bottle and if I need the bigger bottle it goes inside.
The Best Every Situation Backpack
My first one traveled with me up mountains, on many business trips, around town, and two countries. Light, durable and looks great even now. I just ordered two more for my family.
Surprisingly roomy!
I hiked from Stinson Beach to Mt. Tam yesterday with my new Nomad backpack, and I was really happy with it! My hike started with 1 mile of beach sand, so my ankle-height hiking boots, rain shell, beanie, and several snacks fit comfortably in the nomad, with a little room for more. The zipper pouch fit my wallet, keys, and sunscreen pouch comfortably. There was a pocket on the side for my cell phone, which was nice and deep so I didn't worry about my phone popping out, and it was nice that the side pockets are mesh so the shells i collected along the way didn't leave sand behind.
The straps are a padded breathable style, so I didn't have awkward sweat lines on my shirt, and the bag itself was super lightweight. Even more so when I put my boots on.
I'm pretty happy with it, and can definitely recommend it as a great bag for throwing in the suitcase and traveling to have a perfect day pack along the way. Nice purchase!
Backpack does the trick
Small and durable for quick any use for the day.