Nomad Packable Backpack - Black
DESIGNED FOR LIFE-ON-THE-GO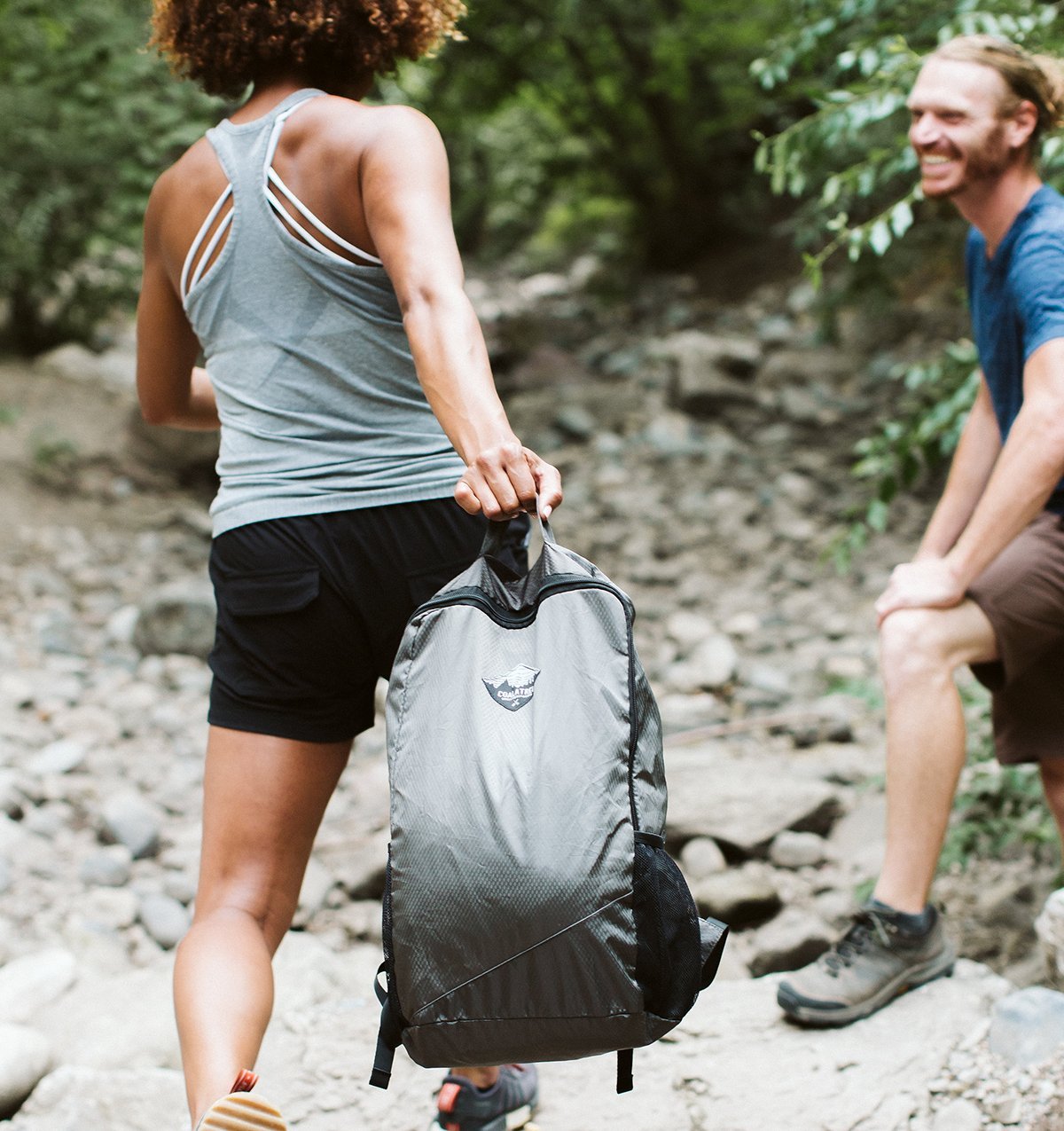 Durable & Packable
Your go-to pack for wherever life takes you. The Nomad Packable Backpack is constructed with ripstop nylon and reinforced stitching, and quickly packs into an interior pocket. Simple to use, easy to store, and mega convenient.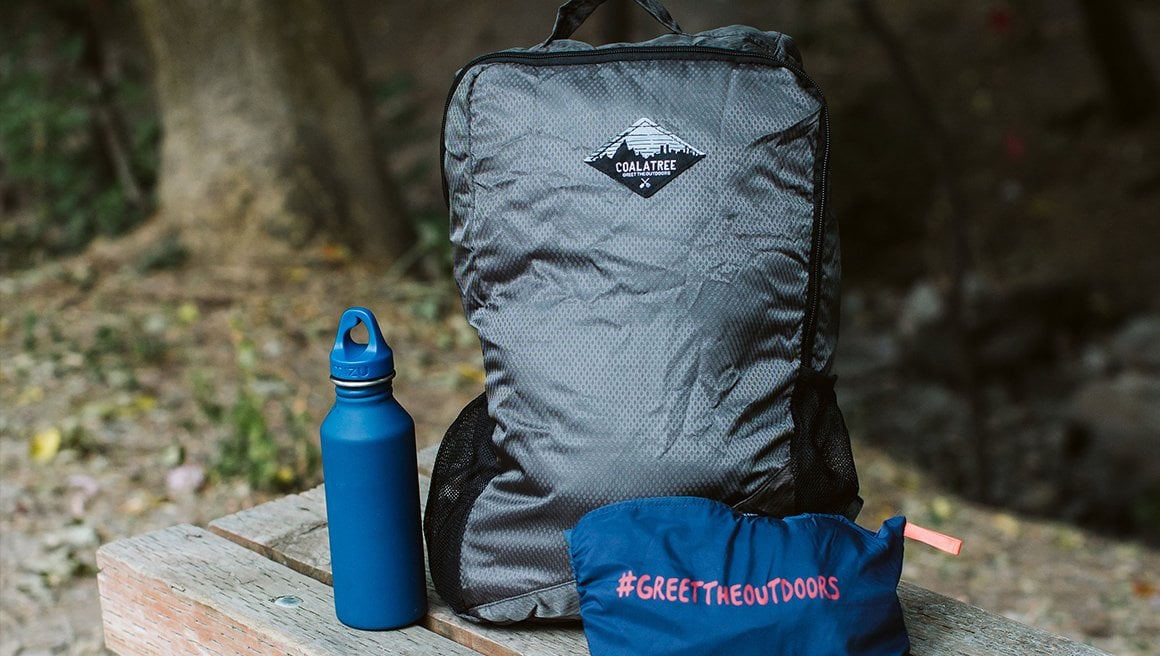 The Nomad Packable Backpack was designed to make life on the go easier. Lightweight, durable, and water-resistant, it's perfect for day hikes or trips around town. It's quick packability offers easy storage and convenience, and in our lives that matters. The unique ripstop nylon fabric and double-stitched seams make this travel backpack durable, lightweight, and ready for it all.
100% recycled durable ripstop nylon with eco-friendly water-repellent coating.
• Eco-friendly DWR (durable water repellent) coating
• Stuffs into interior pocket for easy on-the-go use
• Interior pocket fits most smartphones
Compact and lightweight!
I've always been on the search for lightweight durable backpacks. Finally!! Found it!!
Pack
compact, light and elegant
Great value, free with my trailhead pants.
Amazingly roomy, portable and durable.Great for hiking, quick travels and just in case around the city. Love it!!!
Awesome and free with my trailhead pants!
Great backpack for road trips and such. It says the max weight limit is 22lbs so it's good for a bunch of stuff but it's not a hunting backpack or anything. I love how it packs down into a pocket sized pouch so if you end up not needed it anymore you can put it away easy.
Compact
Came free with my order. Happened to arrive before a trip. Great extra day bag for beach, festival, touring, baby stuff, toddler stuff, even 98 yr old granny stuff. It is not a rigid bag, not ment to be. Water resistant, rip stop fabric and best of all it folds into its inside pocket. Awesome little bag.
Cool backpack
Great bag. It folds down very easily and it's also stylish.
fits anywhere!
Its an amazing bag where you can fold up in a pouch and place in your suitcase. Solid backpack to bring along and take a beating and not worry.
Great Traveling Pack
This is lightweight, water resistant, and a must for any international traveler that wants something easily packable and relatively "adventure proof".