Women's Trailhead Shorts - Black
Women's Trailhead Shorts - Black Size Guide
Small
Medium
Large
 
X-Large
Small
Medium
Large
 
X-Large
Inspired by Adventure
We've taken the best features of our best-selling Trailhead Adventure Pants to create the only pair of shorts you need. Whether you're hiking, climbing, biking, or just lounging under the shade, the Trailhead Adventure Shorts have you covered.
SHORTS SO COMFORTABLE YOU'LL NEVER WANT TO TAKE THEM OFF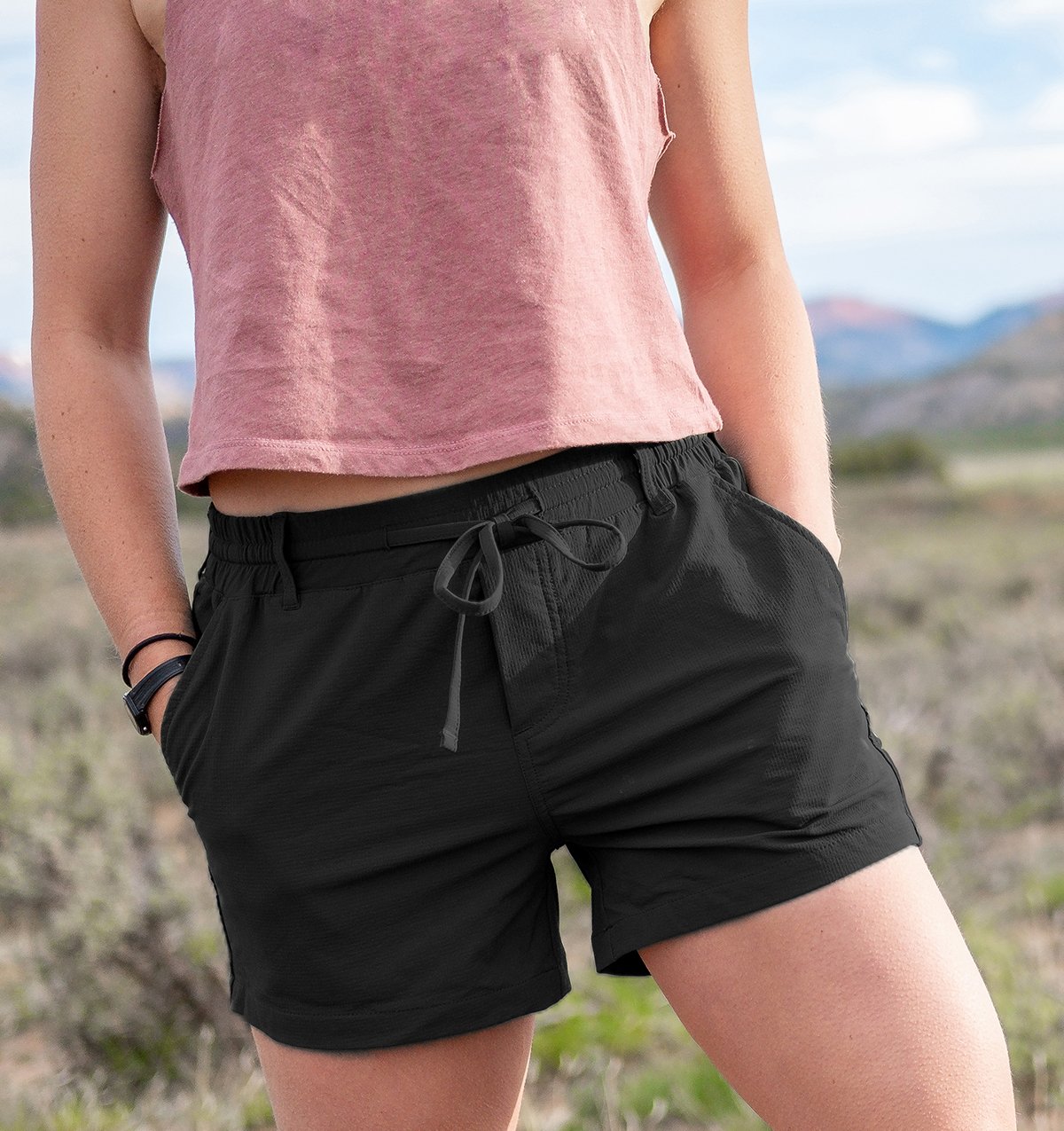 Four-way stretch that moves with you
Our revolutionary fabric stretches in all directions, not just two like most other active shorts. Feel free and clear to move unrestricted on the crags, trails, or tavern.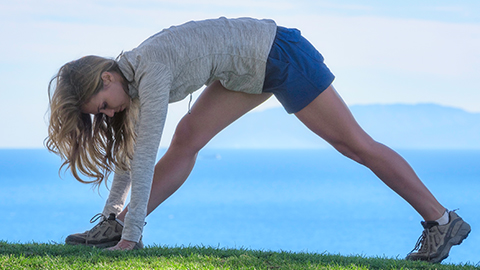 Tear-resistant
Constructed from durable ripstop nylon that stops tears before they start.
Anti-microbial
Uniquely designed to keep you cool wherever you go, these shorts allow you to do more and wash less.
Packable
Stuff 'em into the front right pocket and they're ready to go.
REVOLUTIONARY MATERIAL MADE FOR ADVENTURE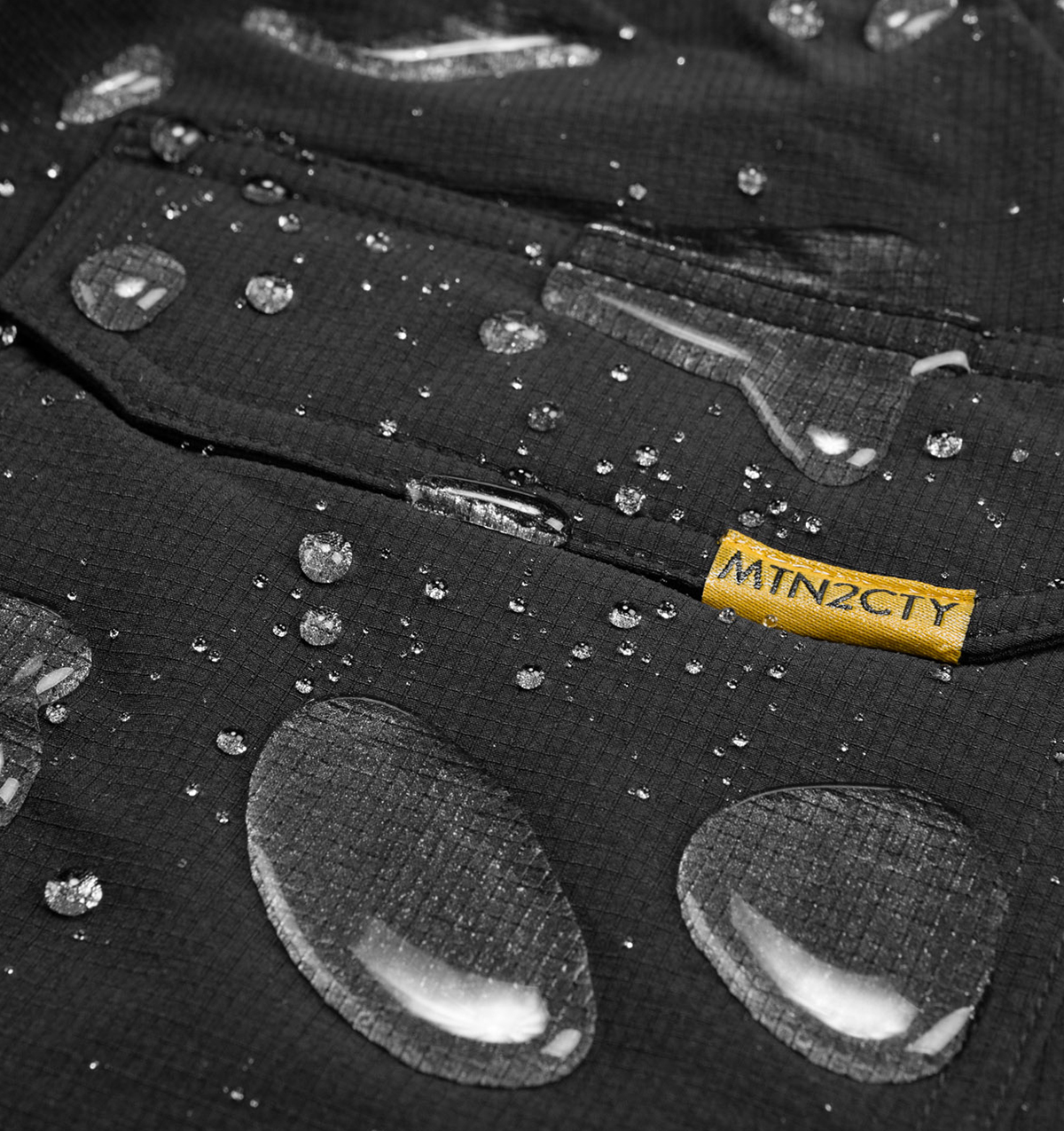 Spills Come Clean in a Second
Don't let a little water ruin your day. Our vapor-coated DWR finish not only repels water, but makes stains and spills bead right off while maintaining all-season breathability.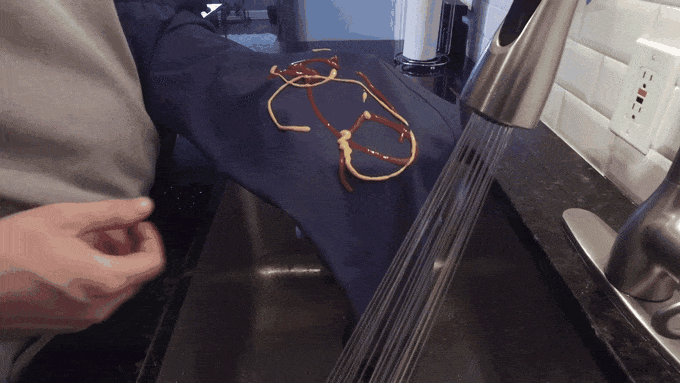 Waterproof and breathable, four-way stretch, antimicrobial, tear-resistant, packs down into front pocket for travel or for use as a small pillow. Women's-specific fit with elastic back, flat front waistband.
bluesign® 88% nylon, 12% spandex with DWR finish. Made from recycled materials.
Machine wash cold with other technical fabrics. To keep the DWR feature lasting long, always hang dry. Do not bleach. Do not iron.
Fit is fine...
Would like to see them in a bit more slim fitting but not by much!
Great everything shorts
I loved the first pair so much I bought 2 more. Then I ordered some of the pants for this fall. Very comfortable and stretchy. Great for the gym, hiking or going out for drinks.
Most comfortable shorts I've ever owned!
These are by far the most most comfortable shorts I've ever owned. I now own three pair and wear them all the time.
Best shorts I own!!
I absolutely love my Trailheads! I got them for a summer adventure and became obsessed with them haha! I wore them around town, hiking, boating, relaxing—you name it, I had them on. They are so comfy that I could have easily slept in them too. I sweat a lot and easily no matter what I am doing and found that I could easily go several wears before I had to wash them, something I've never found in other shorts. When I can afford it, I plan on getting several more and the pants too! I am a Coalatree fan for life—fantastic product!!
They work!
So happy with these shorts. I brought other shorts along on an "adventure"/hiking trip, but ended up wearing these 3 times. They stayed dry during activities around water. I put them on over my wet bathing suit bottoms after a mid-kayak swim, and they did get wet in the bum (as expected), but once I took them off and let them dry, they were good to go quickly! I will definitely consider another pair.
As Advertised
I found the Trailhead Shorts to be everything Coalatree claims so have to give them highest marks. Undecided whether its silly or a plus to have an elastic waistband, drawstrings, and belt loops, but no suspender buttons. Gives you versatility in looks. The drawstrings look great on their young buff model but I'm mid60s and they look silly on me. I intend to pull them out as the elastic does a great job and I'll be using these for backpacking & don''t want to carry useless weight. Oh, and they have a no-fly fly shallow vertical pocket at center front which could be a fun conversation starter but has no other identifiable purpose.
Comfortable Shorts
I haven't had much of a chance to really test these out as I haven't had the time to get out on the trails this week. From what I can tell these will be wonderful. Super comfortable, breathable, and I love the packability. Taking a trip next week and will confirm their wonderfulness when I get back.
great shorts
my goto shorts this summer