Wanderer Double Hammock -- Black Friday
Relax Anywhere
Relax anywhere with our double hammock, designed with the adventurer in mind. Cozy up with a friend or pup, or keep it all to yourself.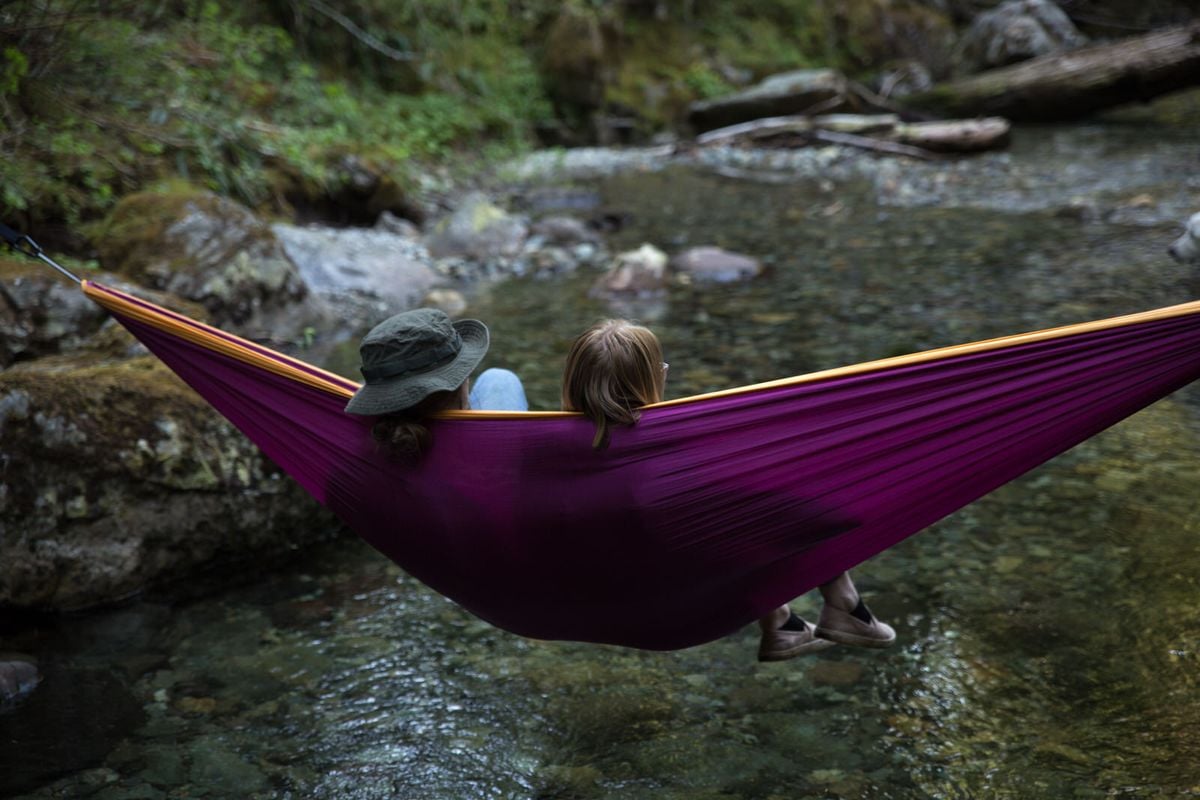 Ready to Hang
With triple-stitched seams and included ropes for hanging, the Wanderer Hammock is ready to hang. Between two trees or the fire escape of an abandoned building, where will you hang?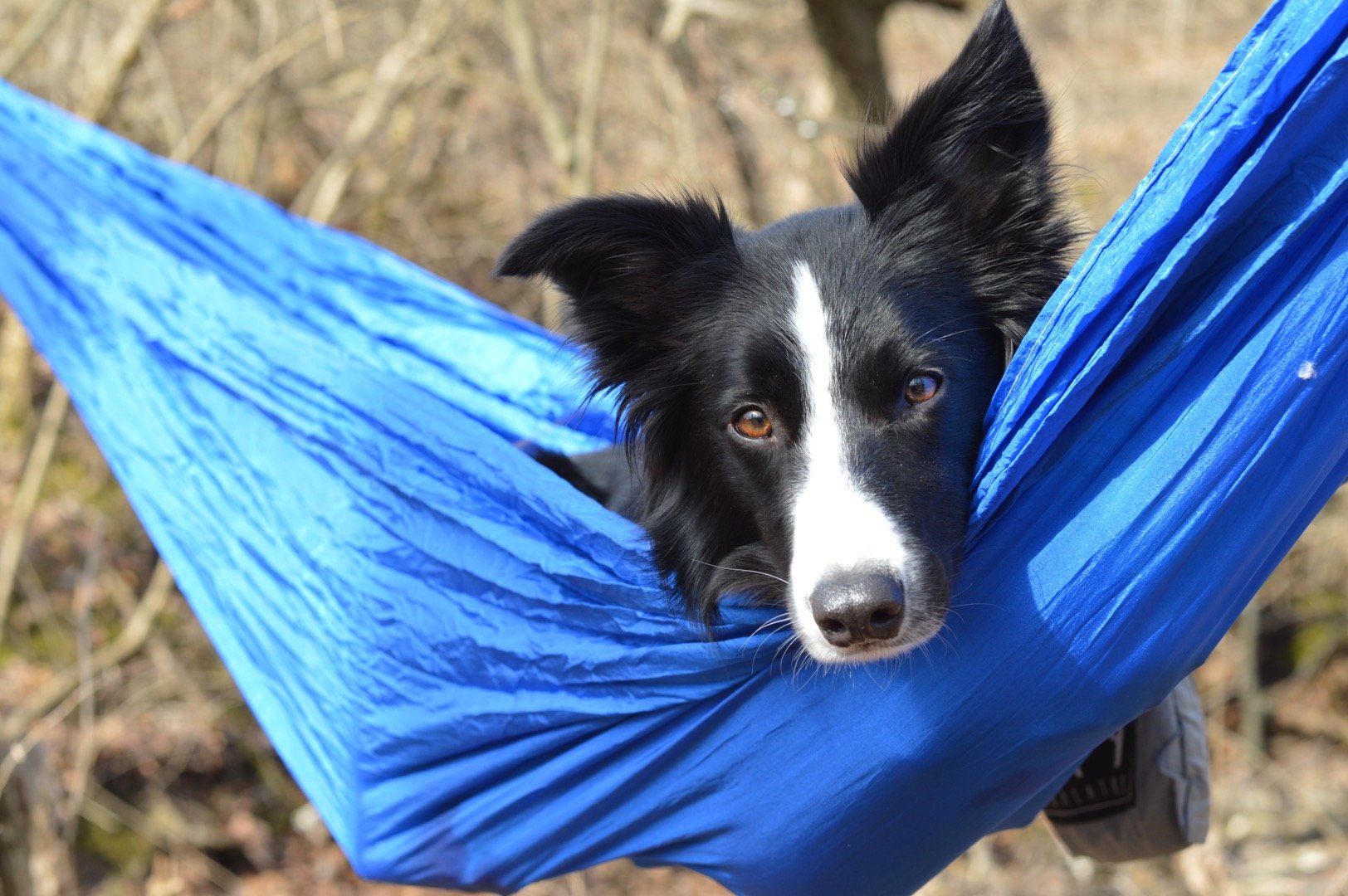 PACKABLE
Contrasting stuff sack doubles as a pocket when you're lounging.
SHAREABLE SPACE
Wide enough for two so you can share it, or wrap yourself and cozy up.
EASY HANGING
Two included ropes and carabiners make it easy to secure your hammock anywhere.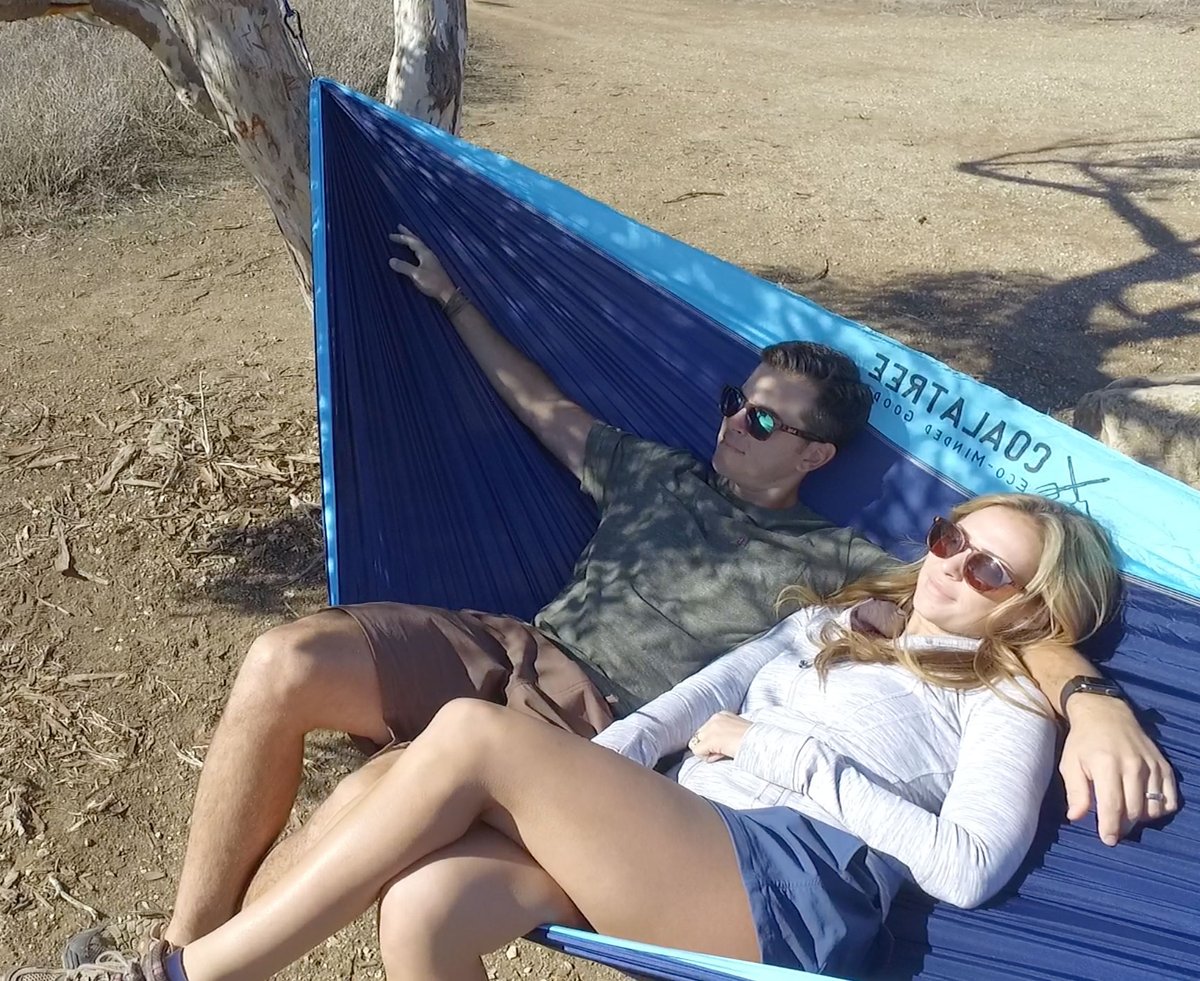 Greet the Outdoors
Perfect for anywhere you may venture, be it backpacking through the deep woods, a lazy afternoon at the local park, or a sunny day at the beach.
Measures 114" x 71", weighs 24.6 oz
Max 660 lbs
This product is a not a toy! Please use caution when using this hammock.
Warning! Using this product carriers and inherent risk. Always check for wear/damage/defects before every use. Use at your own risk! 
Use of this product is not recommended for pregnant women or individuals with medical issues. Use at your own risk! 
Take down this product after each use! Prolonged exposure to the elements (especially the sun, water, or wind) may damage the fabric or cause premature wear. 
Please advise weight restrictions of hammock. Injury may occur if weight limit is exceeded.
Hammock is amazing! Also had to return a few items and it was very simple and efficient :) great company to support!
Love it!
This hammock is my new happy place... I can stretch out from side-to-side along with the dog. I'm 5'6" and I can lay almost fully flat side-to-side. Dog is a 12-pounder, but is a sprawler when he sleeps. He's been comfortable too. Would highly recommend!
Why didn't I get one sooner!!
Been after a hammock for ages but never got around to it. Seen a few that I like, but as soon as I saw the wander was for two, I knew it would be the one. Ordered, waited, paid the import duty which always sucks and then waited some more, as the UK has been battered by our typical summer weather lately. Few days off so head off in the van with our lass, hoping for a chance to test it out. Out for a hike and the weather comes good so we string it up at the top of the Moors and settle in. Three hours later we're still there, watching the sunset and happy as you like!!
Easy to setup. So comfortable, even with two people! Great material, feels super strong and well constructed. Nice and cool on a hot day too. Packs down to nothing. In fact, it now lives in my backpack just in case I get the chance to use it. Perfect for hiking trips, days out at the park, camping (can't wait to try it) and lots more.
Couldn't be happier!! Thanks Coalatree, not got much of your stuff, yet. However what I do have, I absolutely love!
My First Hammock
All I can say is it's awesome. (i am very rough on items like this)
Just received
I recently purchased this for my husband for fathers day. But it got missed place during shopping. I got ahold of customer service and they were wonderful. Sent me out a new one and it just got here today. I can't wait to give it to my husband.
Great Hammock
Great light weight hammock that is comfortable to pack and hang in, be it solo, with the wife, or even with both the tiny humans!
Great Hammock
I sleep in it nightly in my house. It works perfectly.