Relax Anywhere
Relax anywhere with our double hammock, designed with the adventurer in mind. Cozy up with a friend or pup, or keep it all to yourself.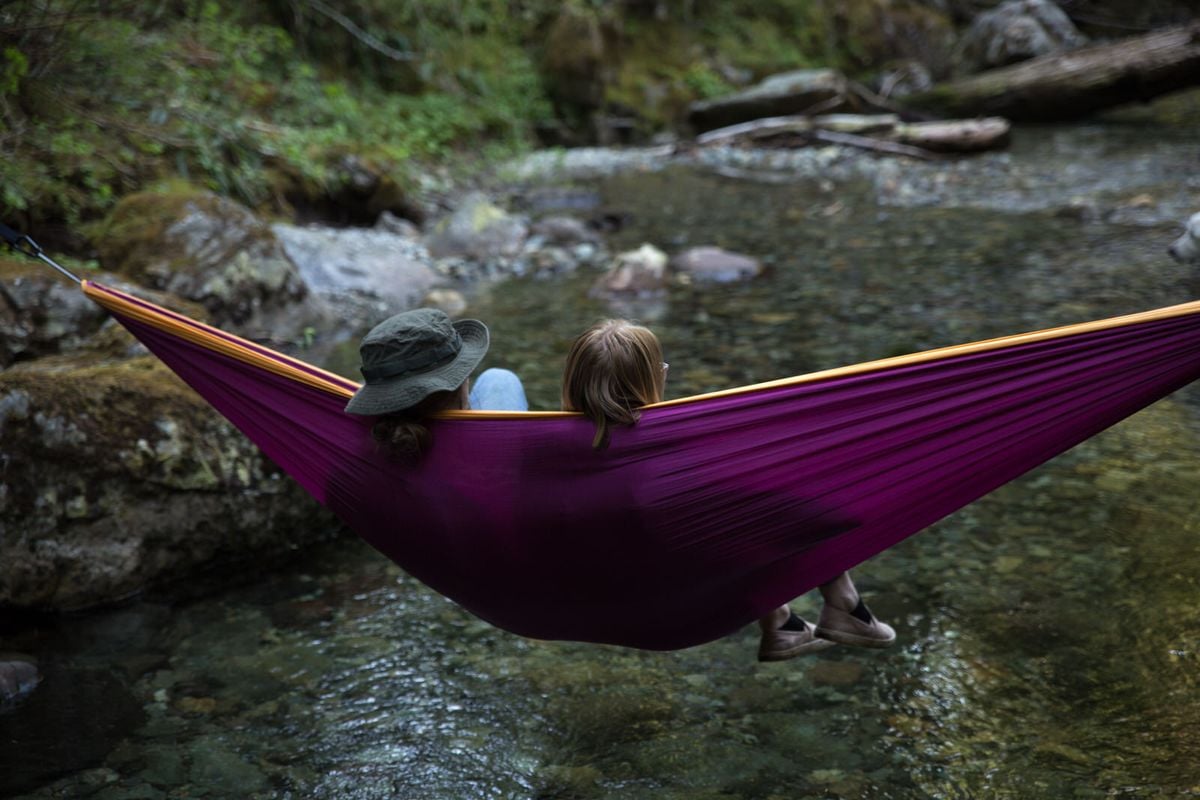 Ready to Hang
With triple-stitched seams and included ropes for hanging, the Wanderer Hammock is ready to hang. Between two trees or the fire escape of an abandoned building, where will you hang?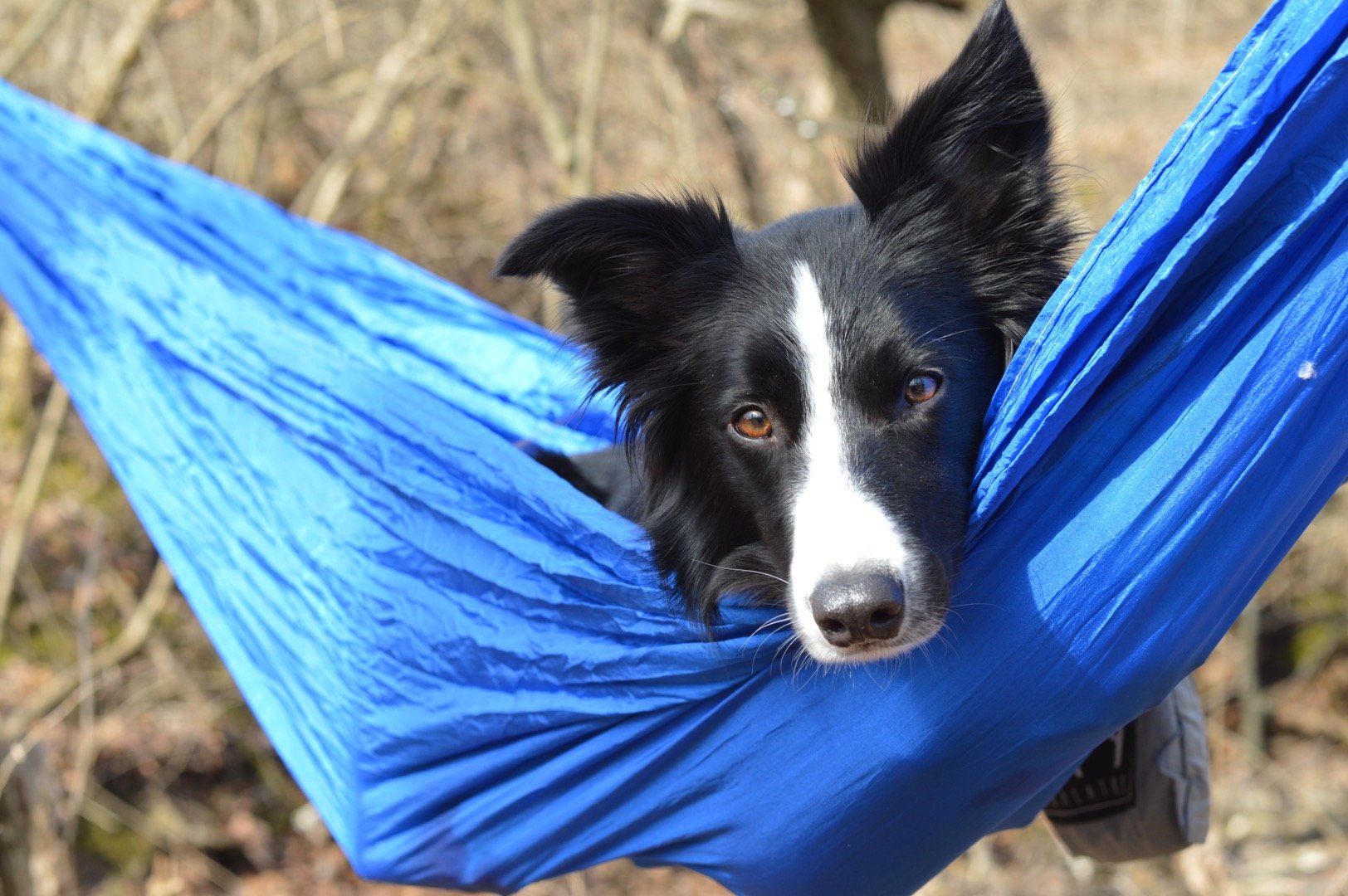 PACKABLE
Contrasting stuff sack doubles as a pocket when you're lounging.
SHAREABLE SPACE
Wide enough for two so you can share it, or wrap yourself and cozy up.
EASY HANGING
Two included ropes and carabiners make it easy to secure your hammock anywhere.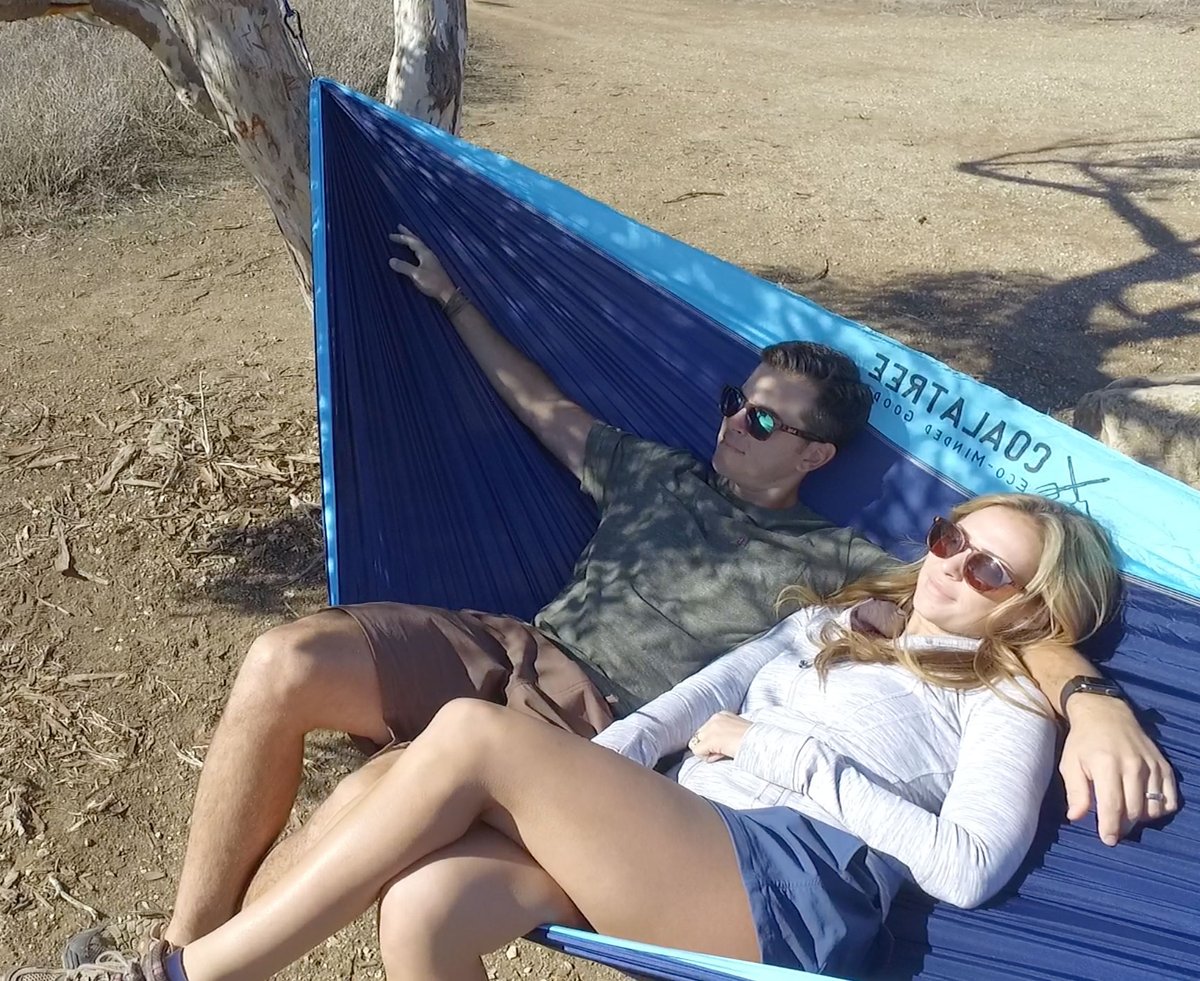 Greet the Outdoors
Perfect for anywhere you may venture, be it backpacking through the deep woods, a lazy afternoon at the local park, or a sunny day at the beach.
Measures 114" x 71", weighs 24.6 oz
Max 660 lbs
This product is a not a toy! Please use caution when using this hammock.
Warning! Using this product carriers and inherent risk. Always check for wear/damage/defects before every use. Use at your own risk! 
Use of this product is not recommended for pregnant women or individuals with medical issues. Use at your own risk! 
Take down this product after each use! Prolonged exposure to the elements (especially the sun, water, or wind) may damage the fabric or cause premature wear. 
Please advise weight restrictions of hammock. Injury may occur if weight limit is exceeded.