Nomad Packable Backpack - Black
DESIGNED FOR LIFE-ON-THE-GO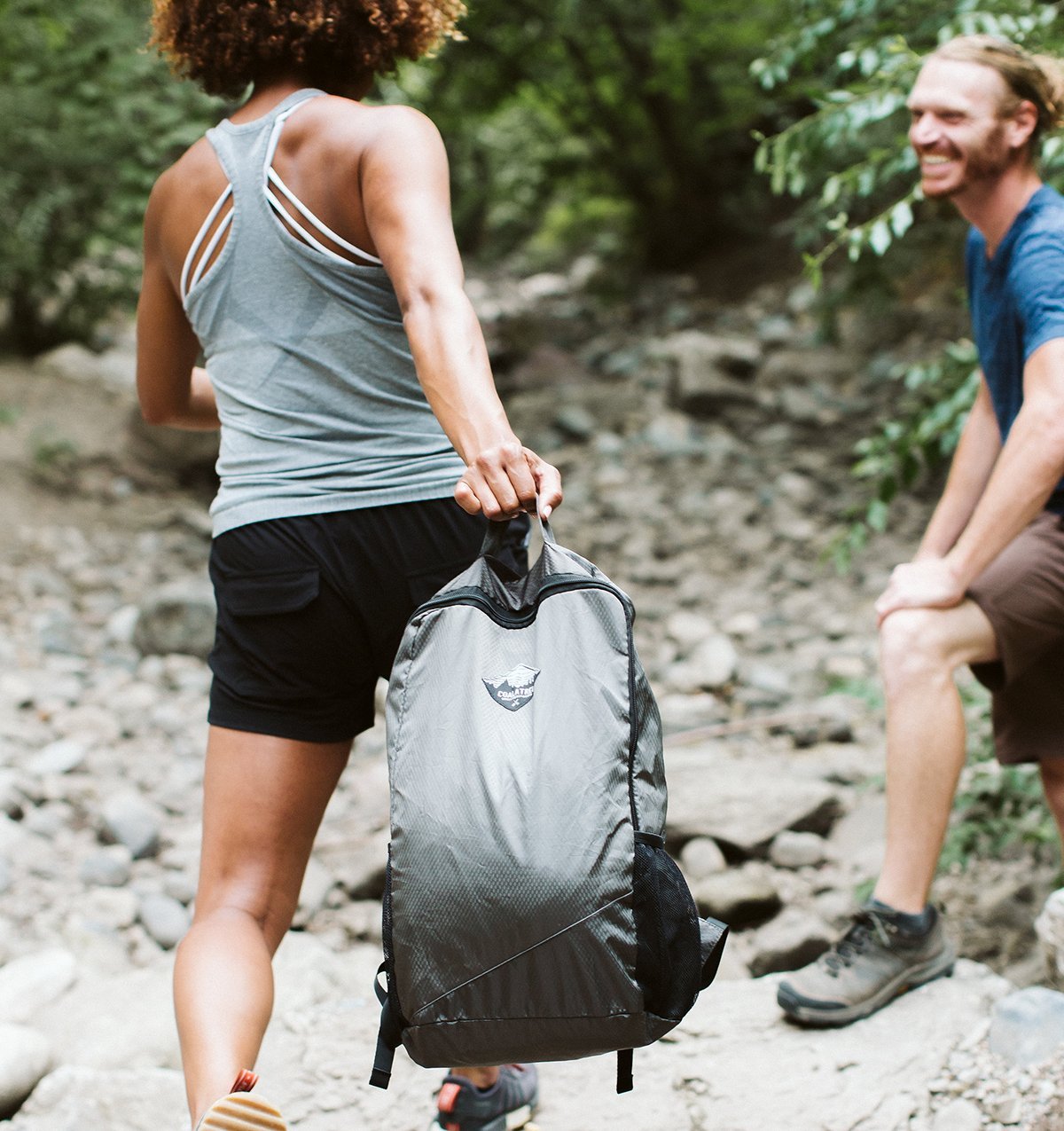 Durable & Packable
Your go-to pack for wherever life takes you. The Nomad Packable Backpack is constructed with ripstop nylon and reinforced stitching, and quickly packs into an interior pocket. Simple to use, easy to store, and mega convenient.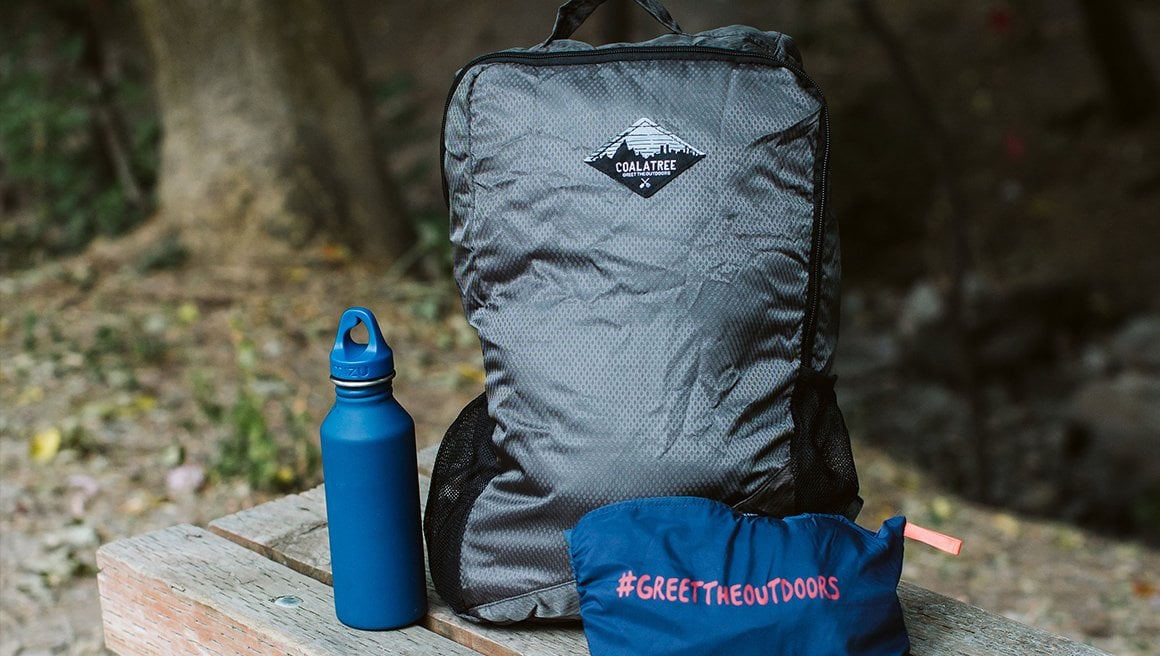 The Nomad Packable Backpack was designed to make life on the go easier. Lightweight, durable, and water-resistant, it's perfect for day hikes or trips around town. It's quick packability offers easy storage and convenience, and in our lives that matters. The unique ripstop nylon fabric and double-stitched seams make this travel backpack durable, lightweight, and ready for it all.
100% recycled durable ripstop nylon with eco-friendly water-repellent coating.
• Eco-friendly DWR (durable water repellent) coating
• Stuffs into interior pocket for easy on-the-go use
• Interior pocket fits most smartphones
The bag I didn't know I needed
I received this bag free with my first purchase and decided to bring it along as a "just in case bag" on my month long journey to New Zealand, Australia and Fiji. I liked that it packed up small since I was being very strategic about my packing. Well, it turns out that this was the bag I never knew I needed as it quickly became my everything bag. It became my 1 personal item on all 11 flights as it fits quite nicely under the seats in planes and fit all my go-to in flight necessities and it became my daily adventure bag when my Camelback backpack was just too big (all the time). Not sure what I would have done without it. Perfect size, durable, lightweight, great shape/style and compact. Now, it doesn't come with padded straps, so not ideal for a lot of weight and or series hiking. But I love it and can't wait to use it again!
Wonderful!
Exactly what we needed. These packs are ingenious and very lightweight. We ordered them for everyone on our team!
Handy Go Bag
My son got a Coalatree duffel in our latest Cairn subscription box. It's a great bag but I needed something a little bigger and found it. My wife and son are very active and as a result I've spent time in the emergency room while they are being treated. I got this bag to pack snacks, magazines, a charger for my cell phone and other things to make waiting easier. I've already used it once. And the bag you can fold it into is handy for holding small items like change for the vending machine. Great design.
Compact and lightweight!
I've always been on the search for lightweight durable backpacks. Finally!! Found it!!
Pack
compact, light and elegant
Great value, free with my trailhead pants.
Amazingly roomy, portable and durable.Great for hiking, quick travels and just in case around the city. Love it!!!
Awesome and free with my trailhead pants!
Great backpack for road trips and such. It says the max weight limit is 22lbs so it's good for a bunch of stuff but it's not a hunting backpack or anything. I love how it packs down into a pocket sized pouch so if you end up not needed it anymore you can put it away easy.
Compact
Came free with my order. Happened to arrive before a trip. Great extra day bag for beach, festival, touring, baby stuff, toddler stuff, even 98 yr old granny stuff. It is not a rigid bag, not ment to be. Water resistant, rip stop fabric and best of all it folds into its inside pocket. Awesome little bag.