Trailhead Pants - Blue
Trailhead Pants - Blue Size Guide
All measurements are for the garment and are not body measurements. Trailhead Pants have a stylish ankle-length fit and the inseam may be shorter than you are used to. The Trailhead Pant is unisex sizing and looks great on all genders.
If you're looking for the fit of our original Kickstarter pants, grab the Slim Fits.
How to Measure
Small
Medium 
Large
X-Large
Want to see how these compare to the Slim Fit Trailheads? Click here >
"Damn Near Perfect"
They raised over $400,000 to become Kickstarter's highest funded outdoor pant. Durable, smartly built, and ridiculously comfy, our Trailhead Adventure Pant is revolutionizing the traditional recreation pant.
THE OUTDOOR PANT YOU CAN WEAR TO THE OFFICE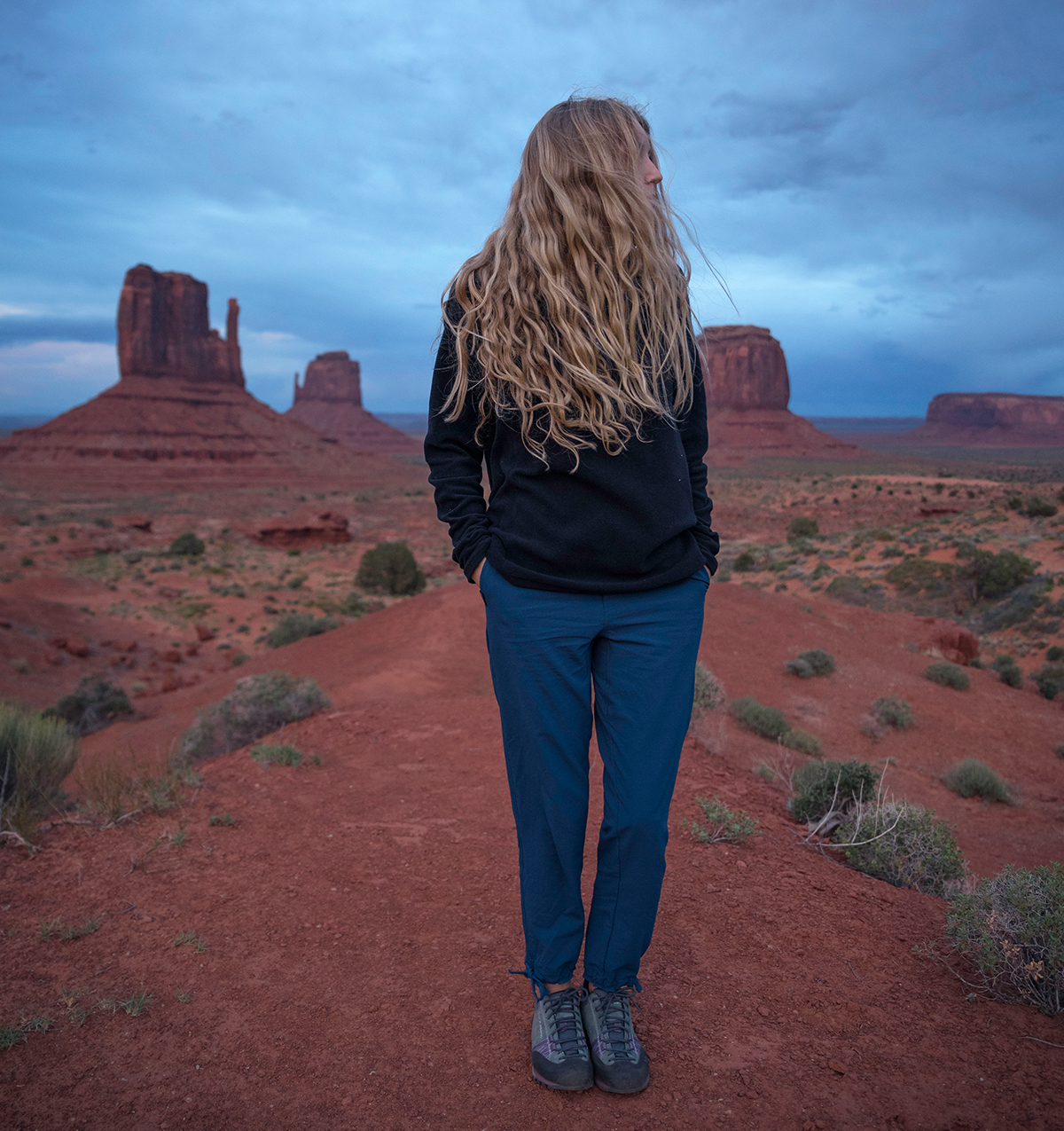 WATERPROOF & BREATHEABLE
Don't let a little water ruin your day. Our eco-friendly DWR finish not only repels water, but makes stains and spills bead right off, while maintaining all-season breathability.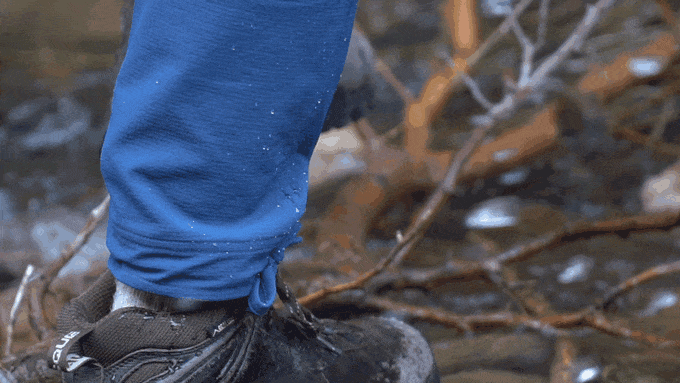 4-WAY STRETCH
Revolutionary four-way stretch features 360* of comfort and moves with you.
ANTI-MICROBIAL
Unique fabric inhibits the growth of bacteria so you can do more and wash less.
TEAR-RESISTANT
Constructed from durable ripstop nylon that stops tears before they start.
REVOLUTIONARY MATERIAL MADE FOR ADVENTURE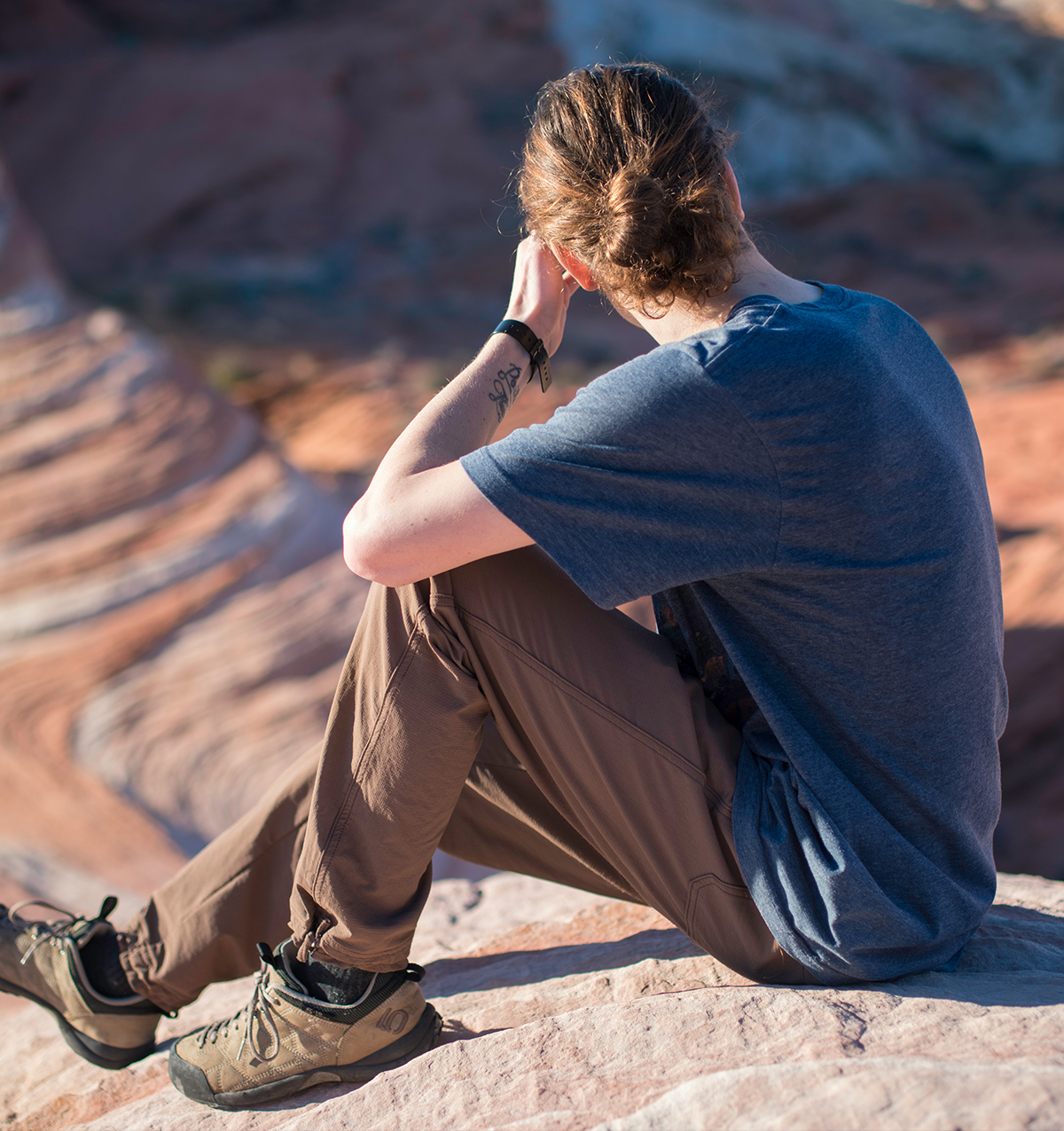 STUFF 'EM & RUN
Pack 'em down small by stuffing into the front right pocket. Wear them long or use the drawstring ankle ties to cinch them up to capris. No matter where you're headed, the Trailhead Pants are ready.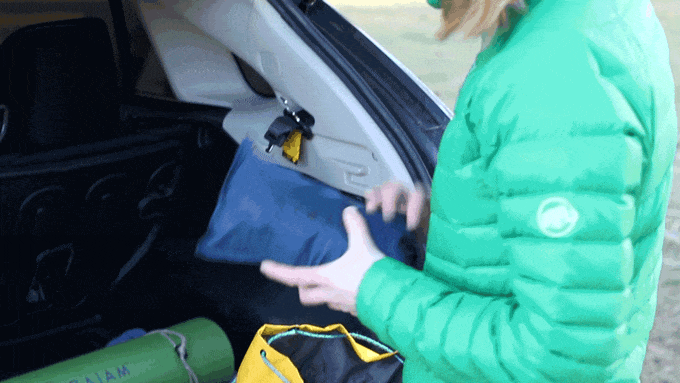 Waterproof and breathable, four-way stretch, antimicrobial, tear-resistant, packs down into front pocket for travel or for use as a small pillow.
bluesign® 88% nylon, 12% spandex with DWR finish. Made from recycled materials.
Machine wash cold with other technical fabrics. To keep the DWR feature lasting long, always hang dry. Do not bleach. Do not iron.
Comfy pants
Comfortable sturdy pants
Breathable and soft
Deep pockets
Loose legs with practical ties
Top notch pants
I have an abysmal time finding pants that fit my body type. My thighs/butt are athletic (previous gymnast) and I have a small waist, so most pants end up baggy in the waist if they fit anywhere else. The fact that these are 1) drawstring, and 2) said string is actually inside the waistband is phenomenal and super comfortable/lightweight. The relaxed fit works well. Definitely water-resistant, and I haven't ripped them yet. Purchased for rock climbing and hiking, and so far so good!
Used these during 16 miles of the 23 mile crow pass hike in alaska. Stayed perfectly dry while it rained and after we forded the river these were dry within a half hour to an hour. Definitely recommend. A little tight when you try to roll them up, but i could have left them down while we forded the river cus they got wet anyways. But like i said they were dry within an hout so didnt matter. Awesome pants!
Awesome pants
I really liked these pants, they dried very fast and stretched well. I love how deep the pockets are! They hold all my tools at work. My only wish was if these pants could be waterproof not water resistant.
Excellent!!
These are so comfy. I am normally between a 4 and 6 for pant size and the medium size is perfect. Stretchy, soft, lightweight...I originally bought these for an outdoor trip, but now they are my new favorite comfy pants to wear everywhere.
AMAZING!
Just wore these on a 20 mile hike last weekend. They were truly amazing - comfortable, durable and the water literally beads right off! The pockets are huge and the back pocket fits my phone perfectly. I promptly came home and ordered more for me and my family!
My New Office Go To
I got one regular pair to try out and fell in love! My mom did too, so I put in another order for the regulars in a different colour, a set of slim fits, and an extra pair for my mom. Can't say enough good about them. I work with animals all day: these things are animal fur resistant, fluid resistant, don't stain as far as I can tell (no blood spots yet) and just all around amazing! I just wish the blue was in stock in my size (slim fit or regular). The only inconvenience was that the first pair I ordered got flagged coming across the border and I had to pay extra handling and taxes because of it. Regardless, well worth it--hopefully they last as long or longer than my jeans! The test of time is the only other test they need to pass in my mind.
Love these slim fit pants
So comfortable Like your favorite sweats only better !! Wore these for days traveling and they looked great every day. Size small fit perfectly for my 5 ft 2 116 pound self