Trailhead Pants
Trailhead Pants Size Guide
Our Trailhead Pants come in two styles, Regular fit and Slim fit. All Measurements are for the garment and are not body measurements. Trailhead Pants have a stylish ankle-length fit and the inseam may be shorter than you are used to. The Trailhead pants are unisex and look great on all genders. 
THE OUTDOOR PANT YOU CAN WEAR TO THE OFFICE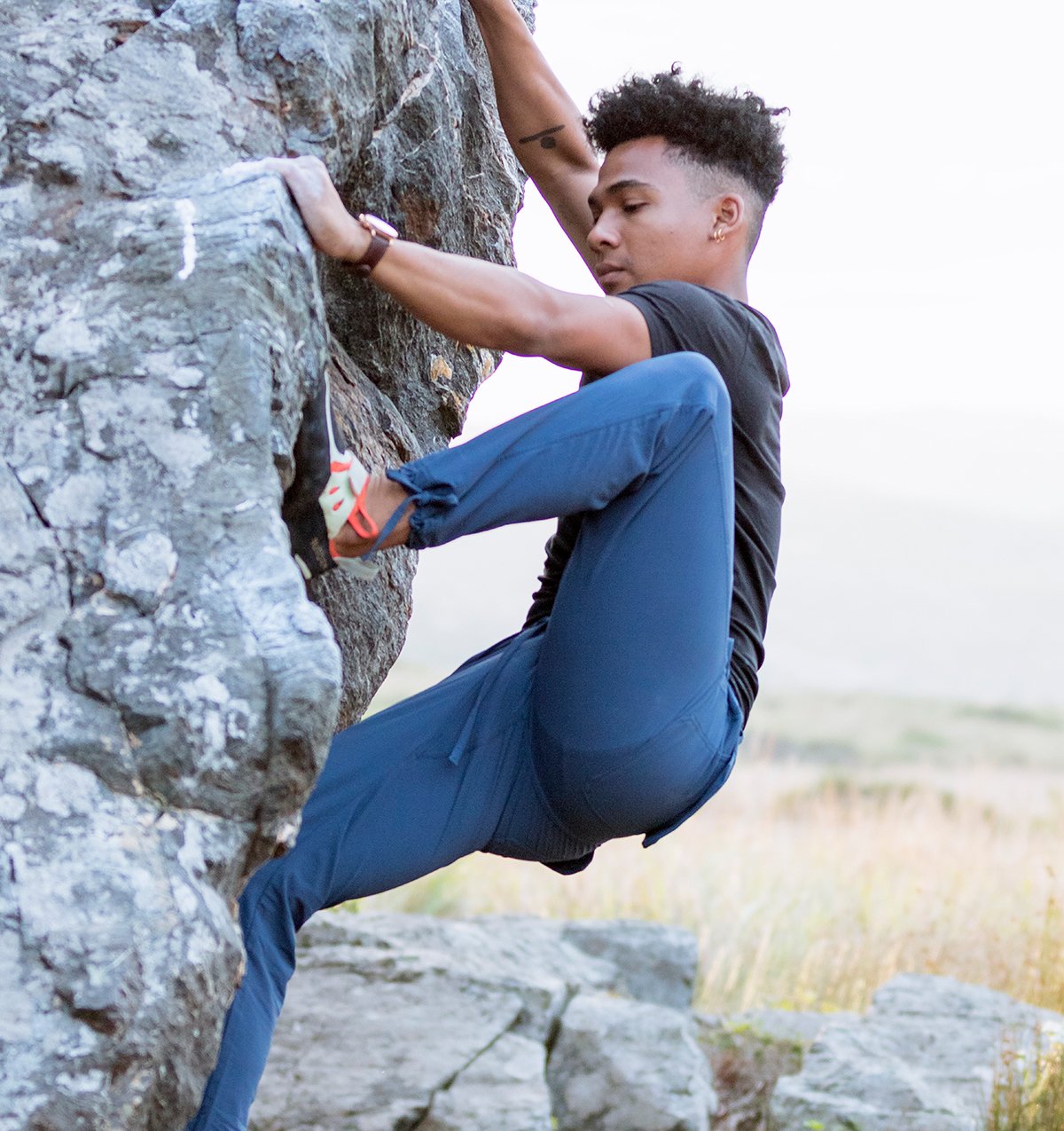 WATERPROOF & BREATHEABLE
Don't let a little water ruin your day. Our eco-friendly DWR finish not only repels water, but makes stains and spills bead right off, while maintaining all-season breathability.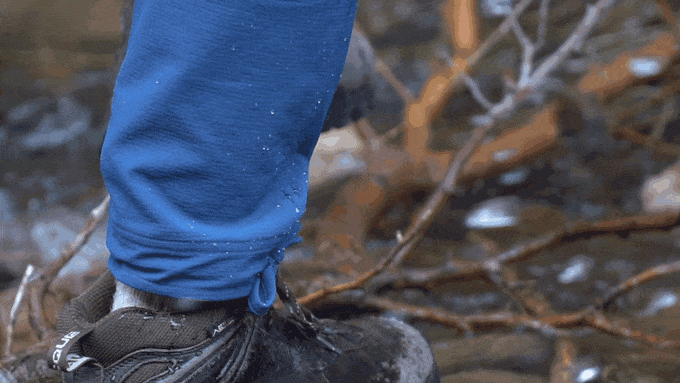 4-WAY STRETCH
Revolutionary four-way stretch features 360* of comfort and moves with you.

ANTI-MICROBIAL
Unique fabric inhibits the growth of bacteria so you can do more and wash less. This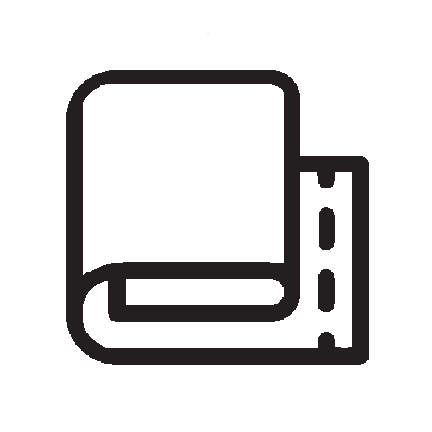 TEAR-RESISTANT
Constructed from durable ripstop nylon that stops tears before they start.
REVOLUTIONARY MATERIAL MADE FOR ADVENTURE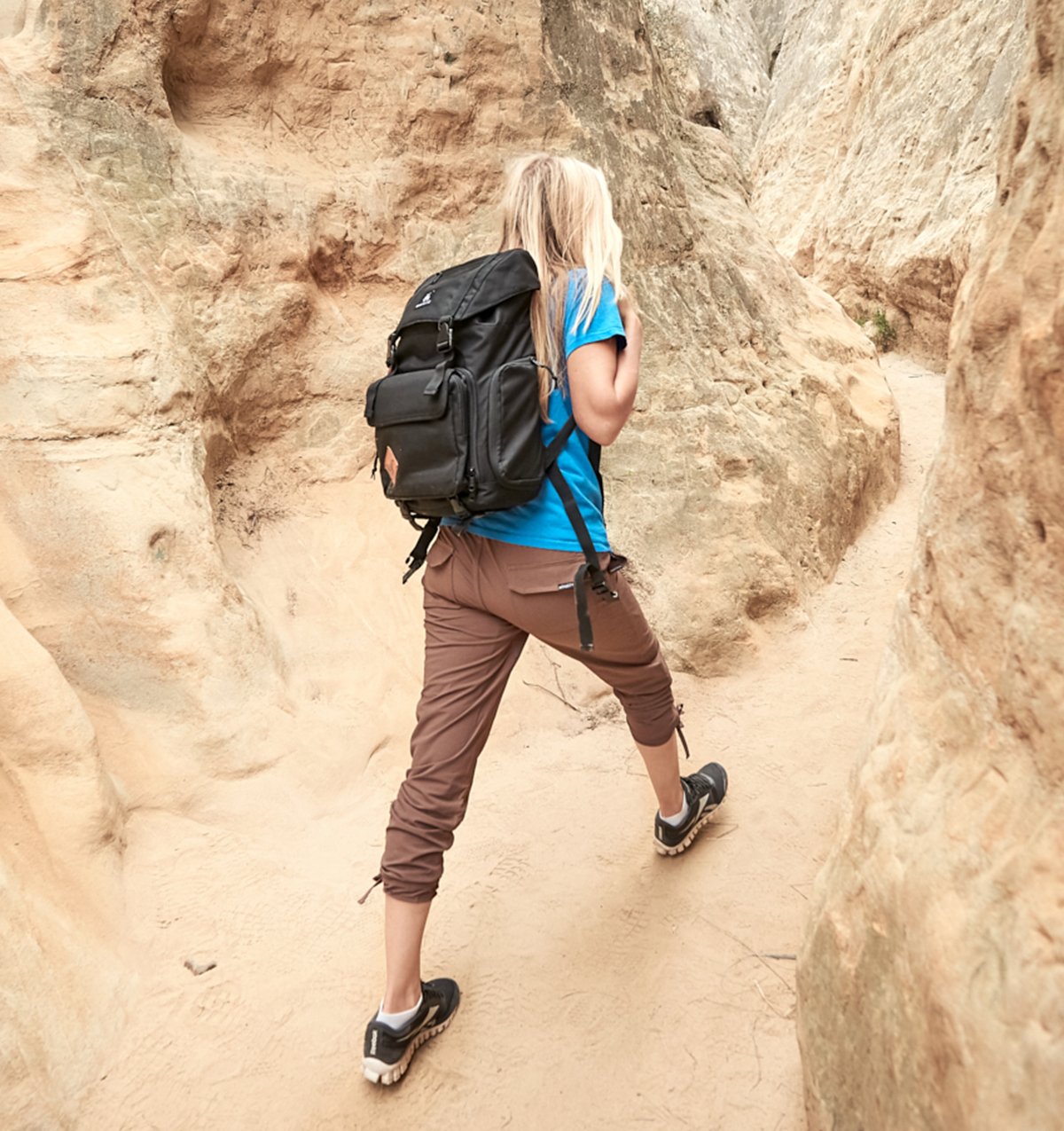 STUFF 'EM & RUN
Pack 'em down small by stuffing into the front right pocket. Wear them long or use the drawstring ankle ties to cinch them up to capris. No matter where you're headed, the Trailhead Pants are ready.
Eco Friendly Hiking Pants 
Waterproof and breathable, four-way stretch, antimicrobial, tear-resistant, packs down into front pocket for travel or for use as a small pillow.
Fair Wear® bluesign® 88% nylon, 12% spandex with DWR finish. Made from recycled materials.
Machine wash inside out, on cold, with other technical fabrics. To keep the DWR feature lasting long, always hang dry. Do not bleach. Do not iron.
Great pants!
Pants are strong and still provide great mobility. I wore them all day at work then to the crack! Took a decent whip down the slab... No tears at all! Will get another pair, well worth the reasonable price!
great to scale mountains in. I recently did a three day hike and i'm 72 years old. I was comfortable the whole time. Thanks to your coalatrees.
GREAT comfort and versatile pant
These are very comfortable and versatile pant. You can wear these on a hike or to the gym. LOVE them
Trail pants
Good quality thats why I bought 3 of them.
For me, the perfect pants
Comfortable, easily adjustable, love that the bottom ties are ties instead of elastic with big bead which can be uncomfortable and on which the elastic eventually gives out, way before the pants. Would love to see a few more colors, but the ones they have are quite pleasing. They dry quickly, resist dirt and are tough without looking clunky.
Great pair of pants
Currently on the AT for 250 miles. After a week on trail. I can tell that I choose these to bring with me. They dry fast when they get wet and are really water resistant. I highly recommend these. I love the stretch on them. I feel comfortable no matter what I am doing.
Go to everything pants
These pants are like a chameleon, I wear them on hikes, to weddings and as an everyday lounge pant too. The flex comfort and durability is top notch. I recommend them to all my friends and they say the same thing about how they are their favorites for every occasion. Get yourself a pair and go adventure somewhere new.
Great Pants
I got these for hiking. My trip is in 2 weeks and I've been wearing them so much. The fit is great on me. Large slim. I like to tie the bottoms and tuck in the strings. You can even wear a belt which is good for your firearm. I have bragged about them and now my bro and 4 friends bought these too. We will all be matching in the smoky mountains. I deserve An ambassadorship / code for all the sales I'm making you guys down in Miami.